A virtual private network, or VPN for short, allows a user to connect to a private network over the internet securely. It creates a secure, encrypted tunnel between the user's device and the VPN server, allowing the user to access the internet as if they were connected directly to the private network.
A VPN is essential for maintaining online privacy and security, but finding a free option that works can be challenging. Whether you're looking to protect your data or access geo-restricted content, a reliable VPN will save you a lot of stress and problems, so let's discover the ten best free VPNs for the USA.
Keep in mind that most of the VPN providers on this list offer paid service, yet the free VPN also works like a charm!
Proton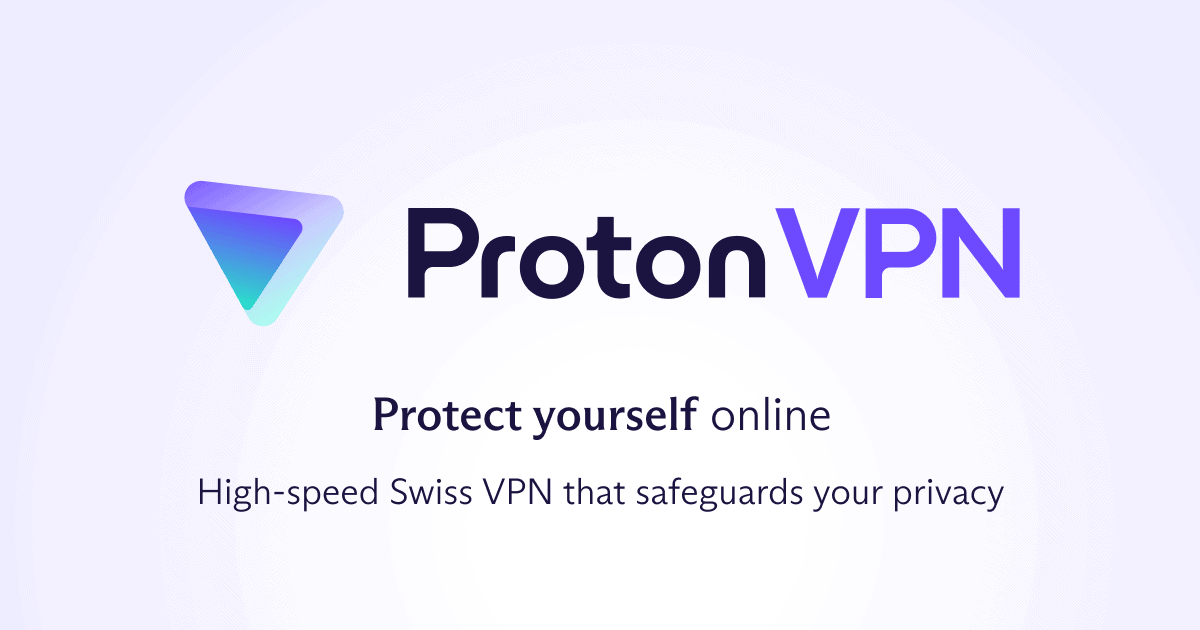 If you are looking for a long-term solution that is reliable yet powerful, the free version of Proton VPN is probably the best. Most VPN services, including the ones on this list, have a data limit, but Proton VPN comes with unlimited bandwidth. Speaking about privacy features, they are almost the same as the ones offered in the paid version.
Windscribe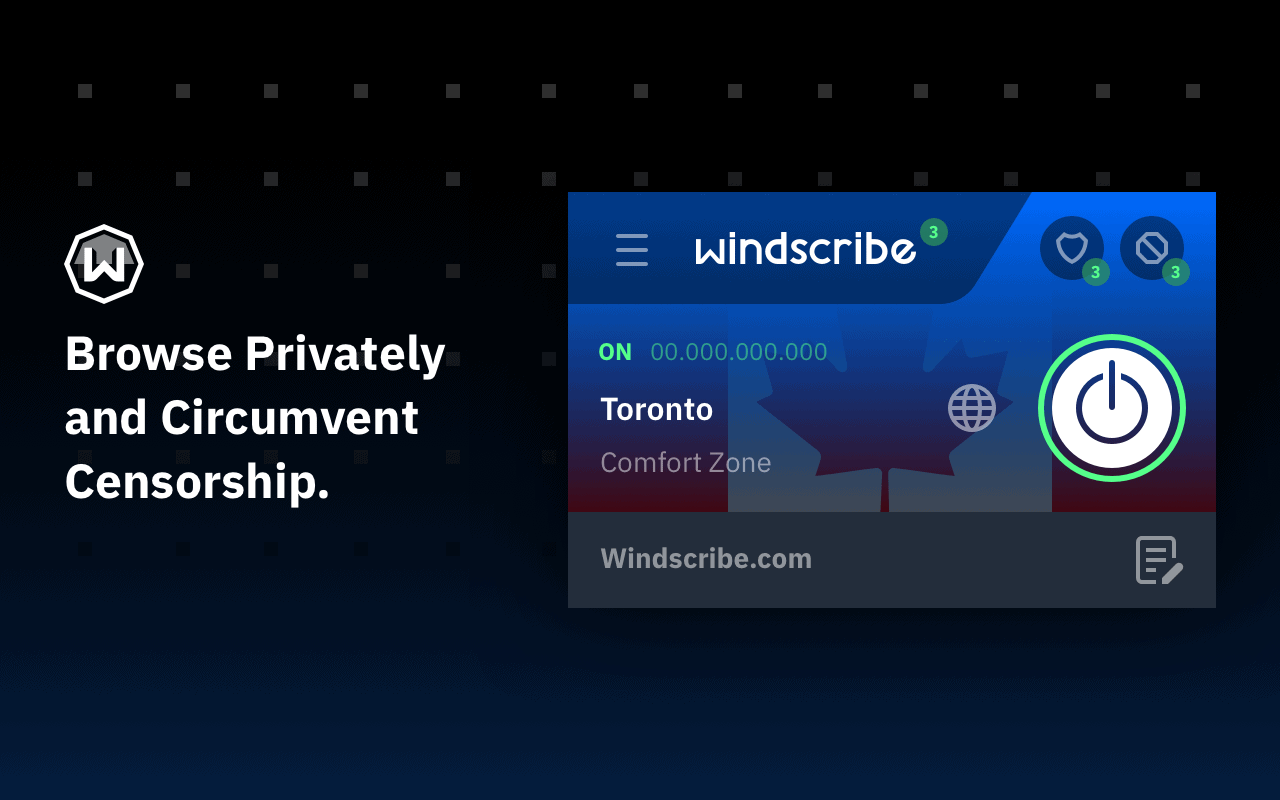 Windscribe free VPN comes with 14 server locations based in 11 countries worldwide. If you decide to use the free version, your data usage will be capped at 10GB, which could still be enough, depending on the specific use case. What is good about Windscribe service is that speeds can reach up to 200Mbps!
Privado

Similarly to Windscribe, Privado offers its free VPN service with a 10GB per month cap. However, if you use the data for the month, you can continue using the service with a limited speed of 1Mbps. This service is excellent for streaming platforms like Netflix and Disney Plus, giving access to content only available in the US.
Zoog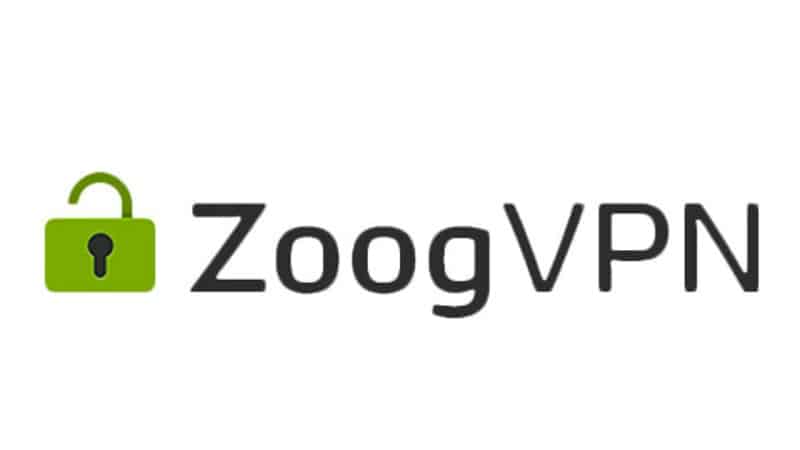 Zoog found its place on our list since it's available on Windows, Mac, Android, iOS, and Linux devices. The data cap is between 10GB and 50GB per month, compared to some other services might be quite generous. The only downside is the 128-bit encryption since the standard nowadays is AES 256-bit encryption.
VPN.org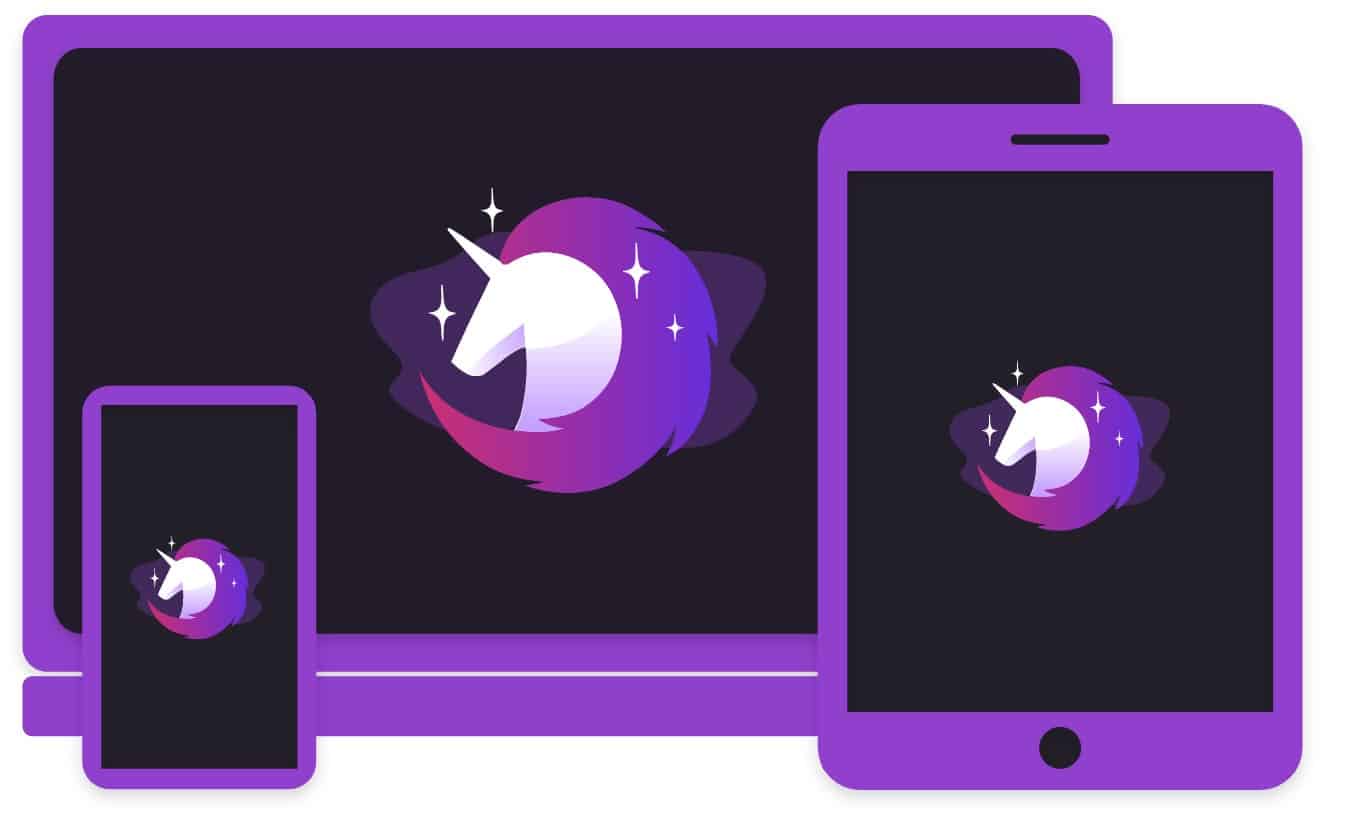 Next on the list is Free VPN by Free VPN.org, which comes as a mobile app. They promise unlimited bandwidth, with speeds up to 30Mbps. Their service is available in 8 countries, including US  and a single user can have up to 5 simultaneous connections. They also offer support service through unmonitored email, which in theory should guarantee safety and anonymity, even when you are reaching out for help regarding technical problems.
Atlas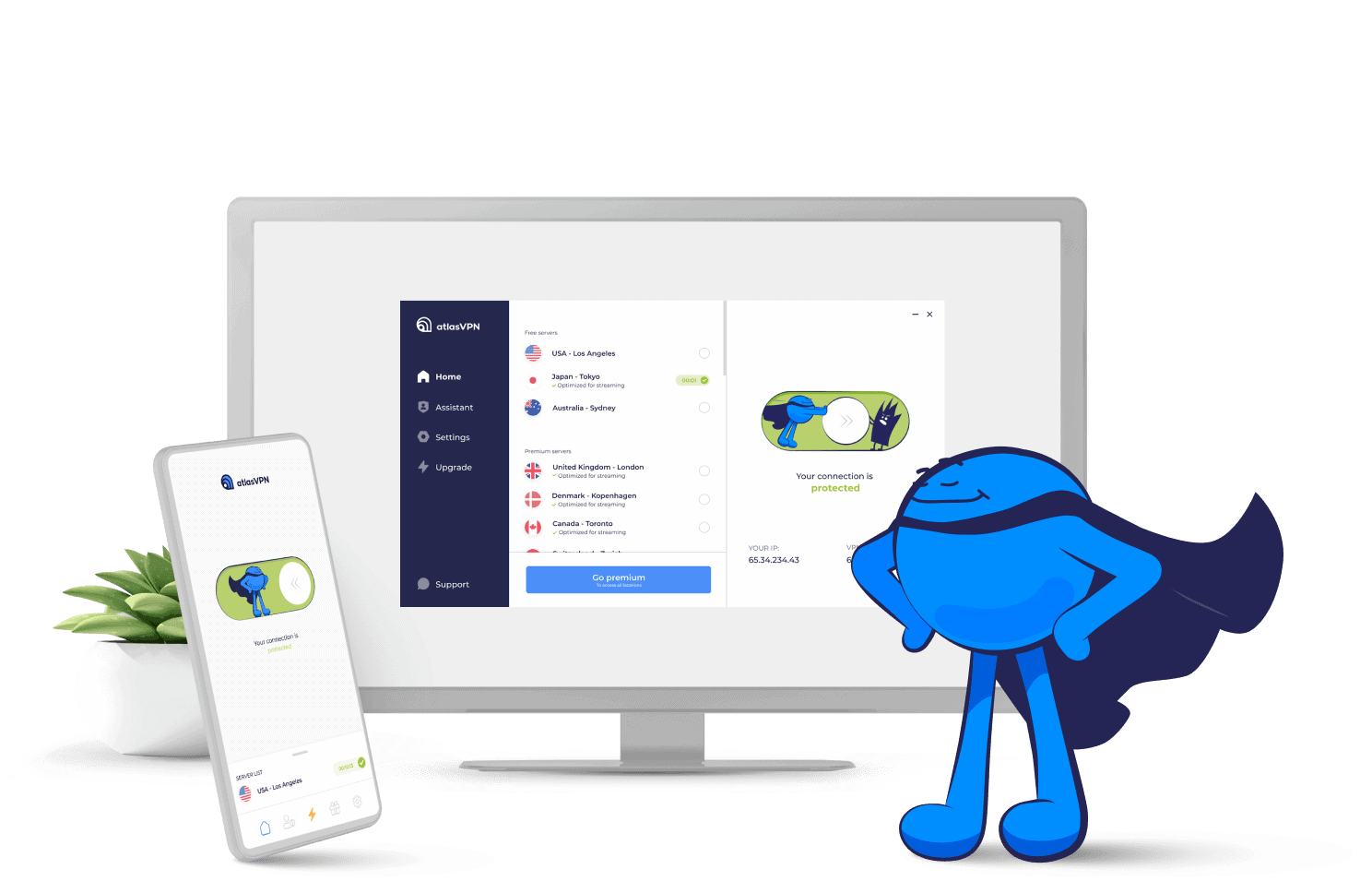 Atlas VPN is one of the best free VPN service providers for mobile users. Servers in the US are available in New York and Los Angeles, which is quite convenient for users outside the US. The standard 256-bit encryption is available in the free service version, and the monthly data cap is 10GB. As with all other services that cap at 10GB, it is good to follow how much data you use, especially if you want to use a free VPN for work-related reasons.
Hide.me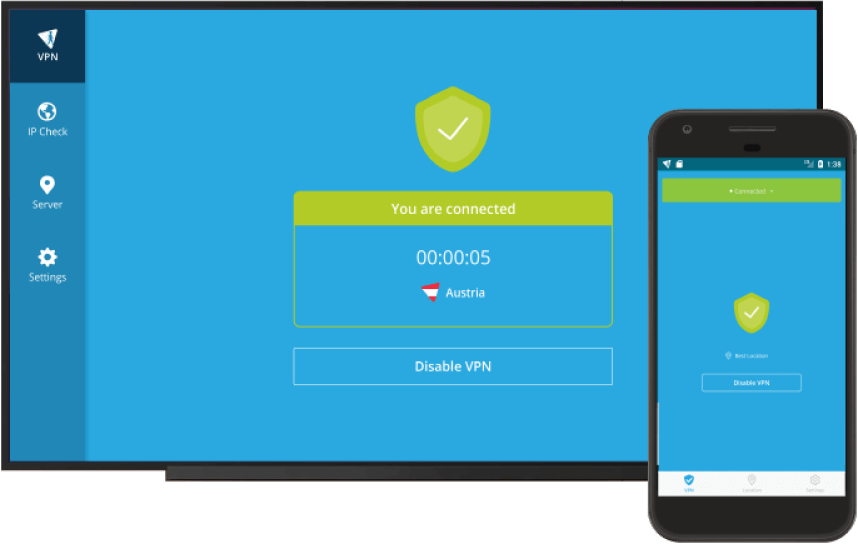 This service has an exciting and symbolic name, allowing you to stay anonymous via two US servers on the east and west of the country. Hide.me is one of the rare services that don't keep track of user activities, so no logs are left after the sessions. Another thing you don't expect to see in a free VPN service is 24/7 customer support.
TunnelBear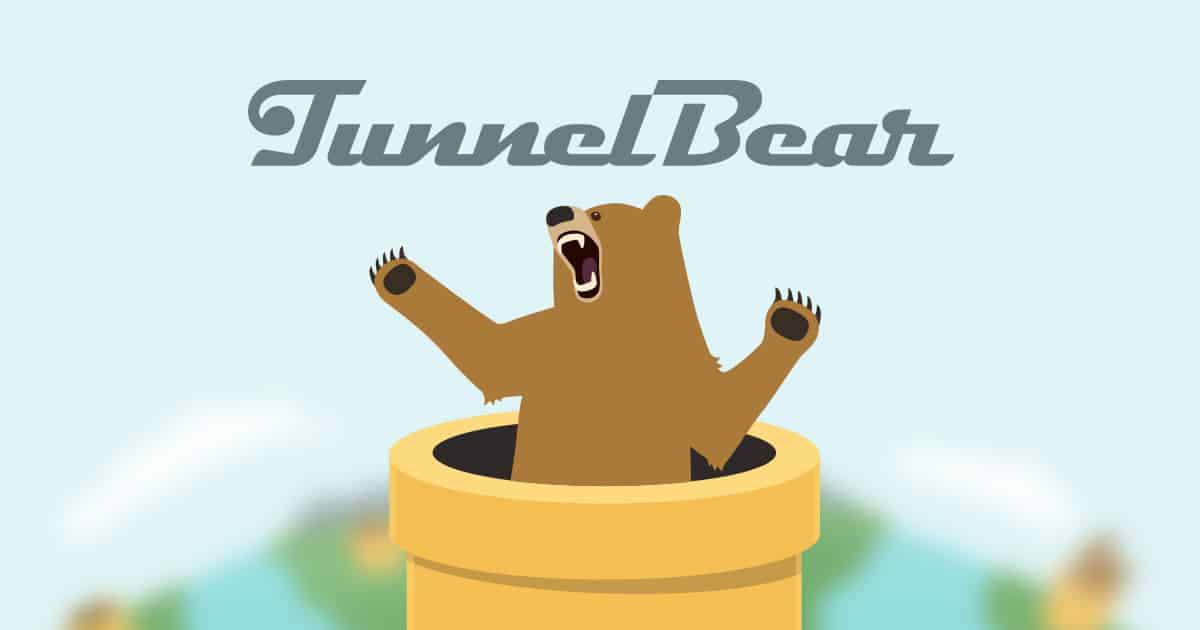 TunnelBear is one of the most popular and promoted VPN services. Their free VPN can connect to servers in more than 40 countries, including the USA. A huge downside to TunnelBear's 'free subscription' is that it comes with a monthly data cap of only 1500MB. This means that it cannot be a permanent solution for streaming services.
Hotspot Shield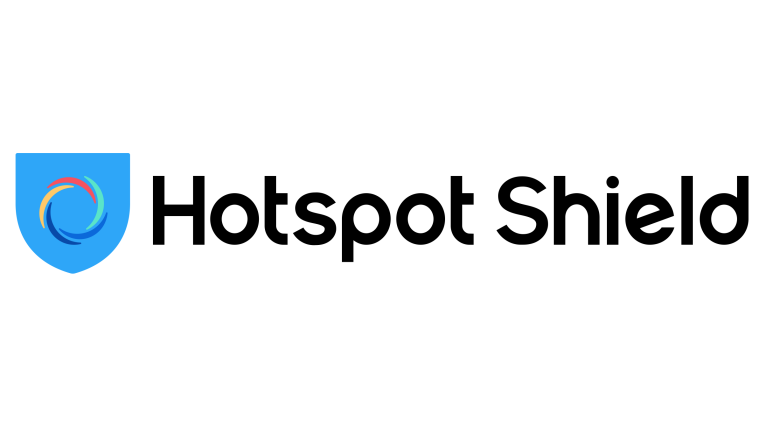 Another reliable and known VPN provider is Hotspot Shield. Similarly to TunnelBear, it comes with a very low data cap of 500MB per month. This provider is USA based and has around 160 servers in this country! This service is also not a good streaming solution, but it can help you access other geo-restricted content with lower bandwidth.
Mysterium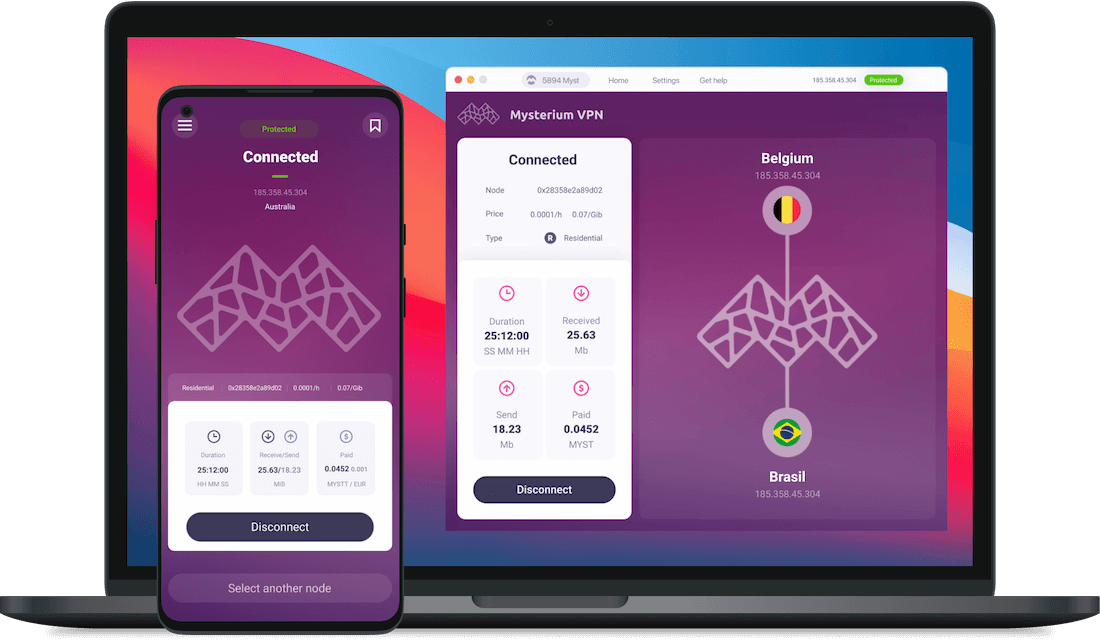 All of the services we described up until now are private companies that also offer a paid version of the VPN. To end the list, we decided to include Mysterium VPN. This is a decentralized VPN, meaning that connection is made through user nodes rather than servers. Speeds, data caps, and other specifications depending on the individual allowing you to use their device as a VPN server.
Final Thoughts
As already mentioned, most of the providers on this list offer premium service, guaranteeing better speed, more reliable connection, and more locations. However, if you are looking for a free VPN, any provider from this list can satisfy the basic need you might have from such a service.
Remember that VPN doesn't protect you from breaking laws and regulations since government and international institutions can track you back if they want to.