When asking users to manually type their information every time when logging in to a website it can become somewhat tiresome. According to a study, 77% of customers prefer using social logins rather than the traditional method, proving that it's a reliable and efficient method. You need to do your best to not have a tiresome aspect on your site.
Stay with us a little longer. This post reveals the reasons why you need social logins and provides a complete guide to activate this feature.
Why Do You Need Social Logins?
Social logins are the solution to simplify many processes on your website, including the registration process.
In reality, 86% of users feel bothered if a website requires them to create a new account. Besides, it's only a minority of people who stay and complete the registration process, while others opt to leave, look for another site, or provide false information.
Social logins are also an effective method to encourage user engagement. Visitors spend more time on a website equipped with social logins and view pages more frequently.
Here are some aspects which make social logins different from traditional practice. Let's check them out.
Straightforward registration process – social logins allow users to use their existing social networks' profiles to register, rather than creating a specific account for your website.
Sophisticated login method – it provides social network icons on login forms. Thus, users only need to click the icon to log in, without typing any personal information.
Minimizing login issues – social logins don't require any login credentials to log in.
This practice is also a solution to handle a common problem among users, who probably forget their account name and password.
Now, let's figure out the right way to add social logins to your WordPress site. You can find more  WordPress tips here.
How to Add Social Logins to Your WordPress Site?
As WordPress only provides default login forms, you need to install a WordPress plugin to enable social login feature.

From your WordPress Dashboard go to Plugins and click Add New.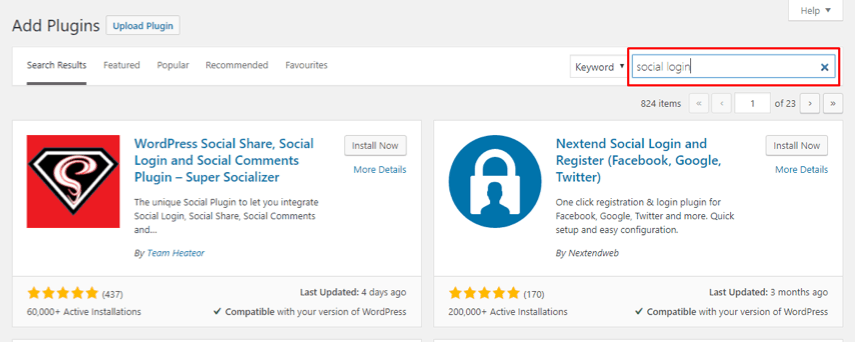 Search for social login, choose a plugin and click Install Now and Activate.
Among many options, our recommendation is to use Super Socializer or Nextend Social Login and Register. Both plugins are GDPR compliant and support WooCommerce integration.
Super Socializer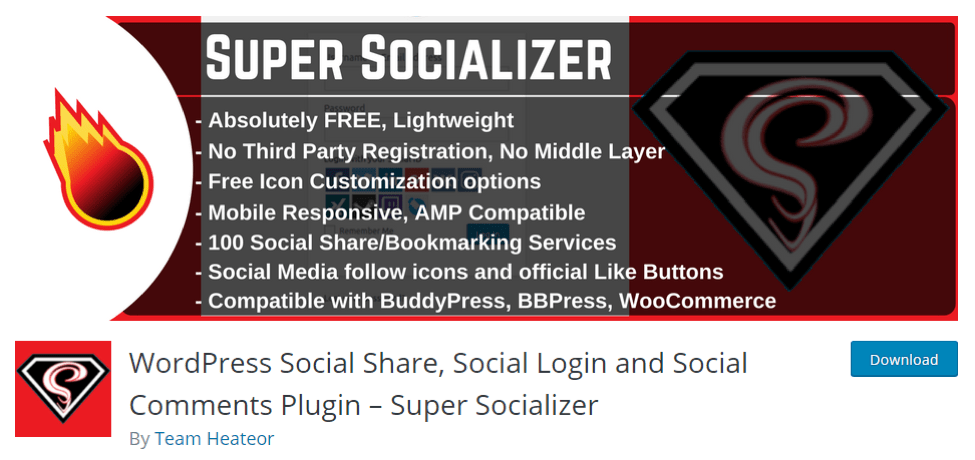 Super Socializer is a free plugin with plenty of features, including social login, social share, and social comments.
However, if you only need social comments or social share integration, it offers two other versions — Fancy Comments WordPress (for Facebook comments integration) and Sassy Social Share (for social share integration).
This plugin is beneficial for both website users and owners. Users can use ten different social networks to log in, including Facebook, Google, and Instagram.
Meanwhile, if website owners need to establish future communication with users, they can access their website database and obtain required contacts.
Last but not least, Super Socializer has a free icon customization feature that is compatible with different WordPress themes. From customizing icon shapes and sizes to adjusting background and logo colors – the plugin offers tons of options.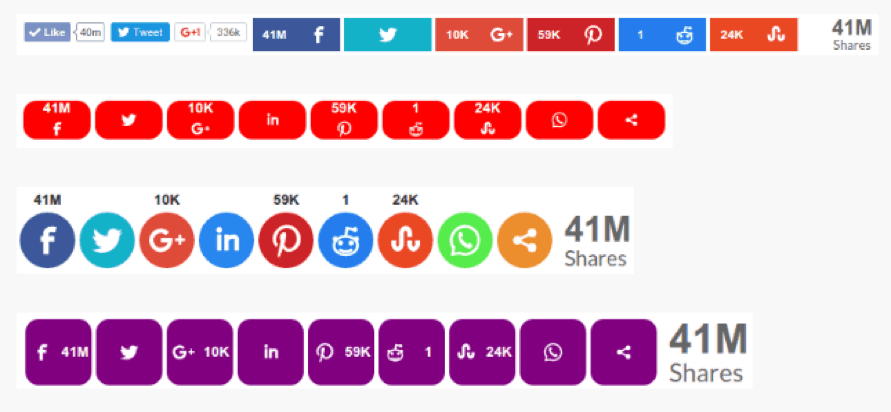 Equally important, you can access Super Socializer's demo page to get a whole picture of the offered features.
How to Add Social Logins Using Super Socializer
Access Super Socializer's menu on your dashboard and click Social Login submenu.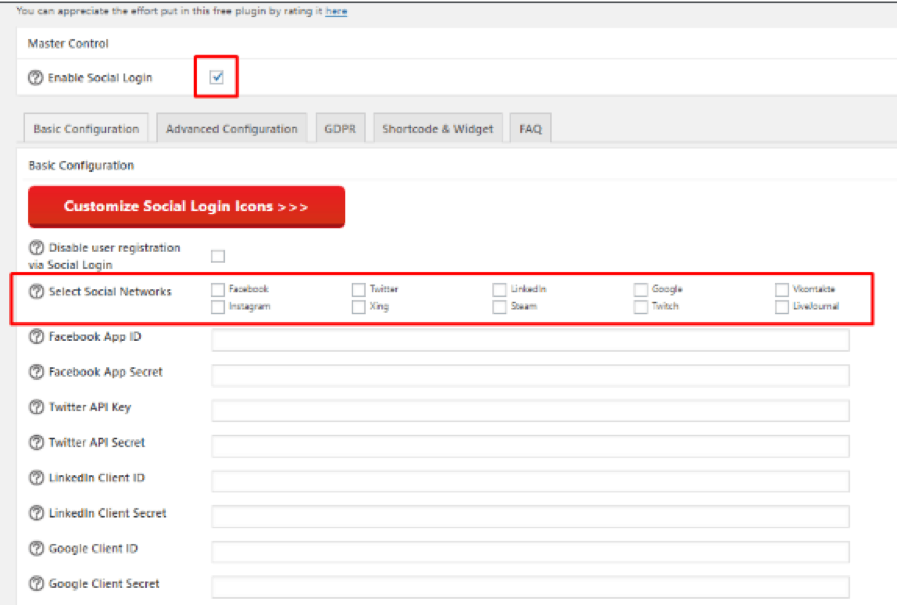 Check Enable Social Login box to activate social logins -> go to Basic Configuration tab -> select your preferred social network and check the box.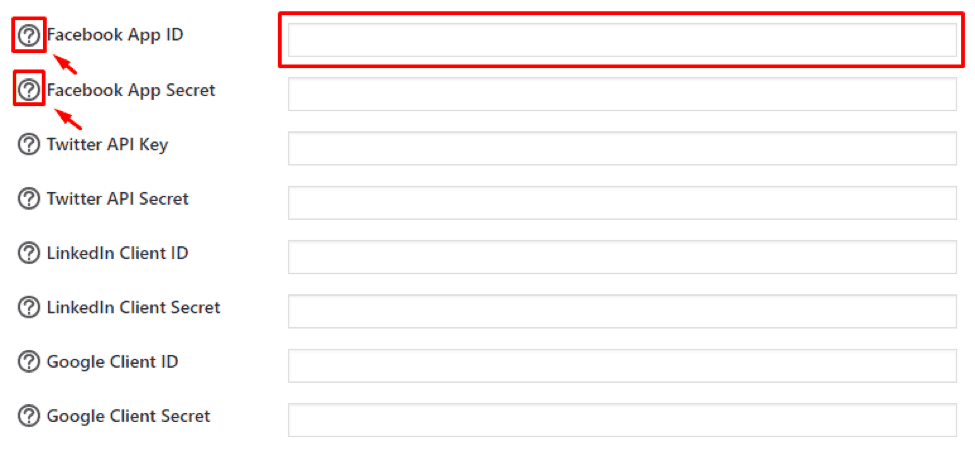 Let's take Facebook as an example. So, you need to write a Facebook App ID and App Secret. If you don't know how to get them, access Super Socializer's tutorial by clicking Question Mark –> click this link and follow the documentation.
If you complete all the steps from the tutorial, your website login page will display the social network accounts as in the picture below.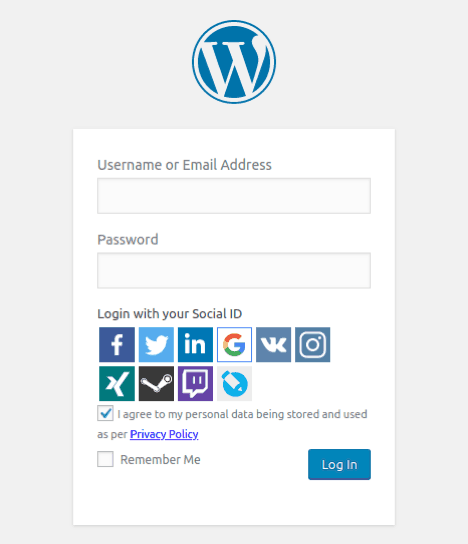 Nextend Social Login and Register
Nextend Social Login and Register is another recommended social login plugin for your WordPress website. Similar to Super Socializer, the plugin has a social profile and one-click registration features. It also allows users to add, remove, and use many social network accounts to log in.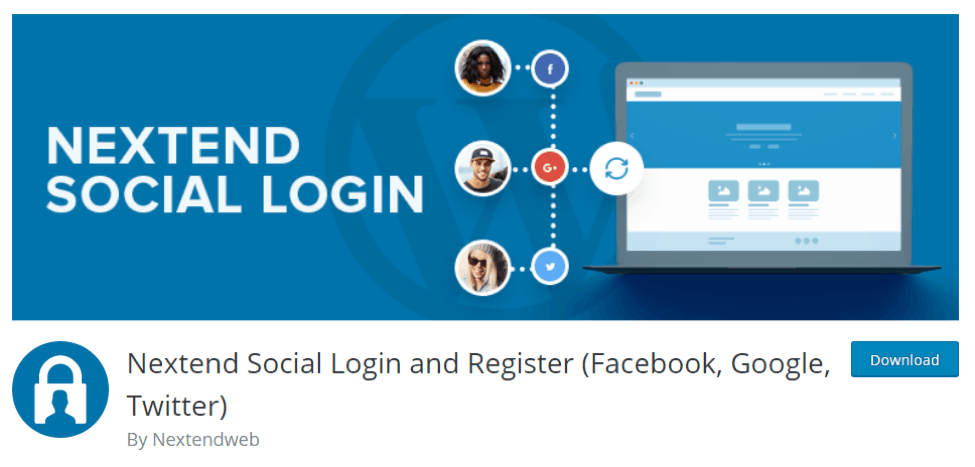 The free version only provides login options from Facebook, Twitter, and Google+. Meanwhile, its paid version has more social networks and offers more complete features, such as a lifetime plugin support and update, domain license, WooCommerce integration, etc.
Once activated, the plugin not only displays social buttons on login forms but also on your site's pages and posts.
All in all, you can access its demo page and tutorial videos to understand how the plugin works.
How to Add Social Logins Using Nextend Social Login and Register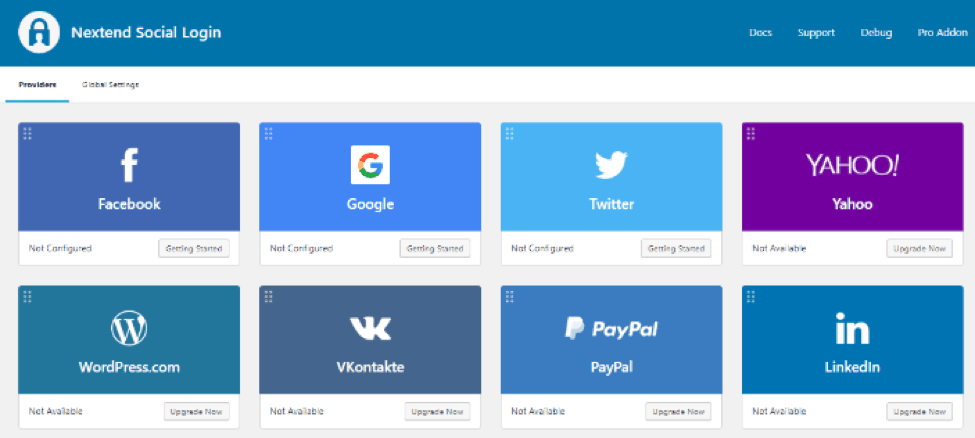 Go to Dashboard –> Settings -> Nextend Social Login –> and press Getting Started button on your preferred social network.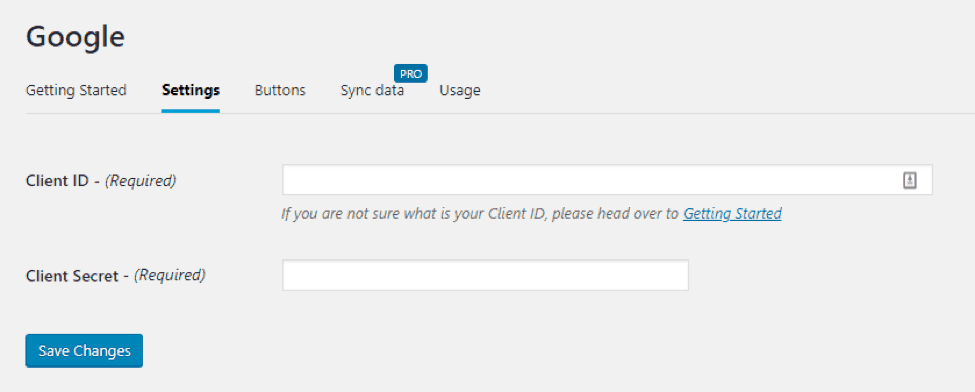 Google is our example here. Fill out all required information, including your Google Client ID and Secret. Click Getting Started menu if you want to read the tutorial of how to get ID and Secret.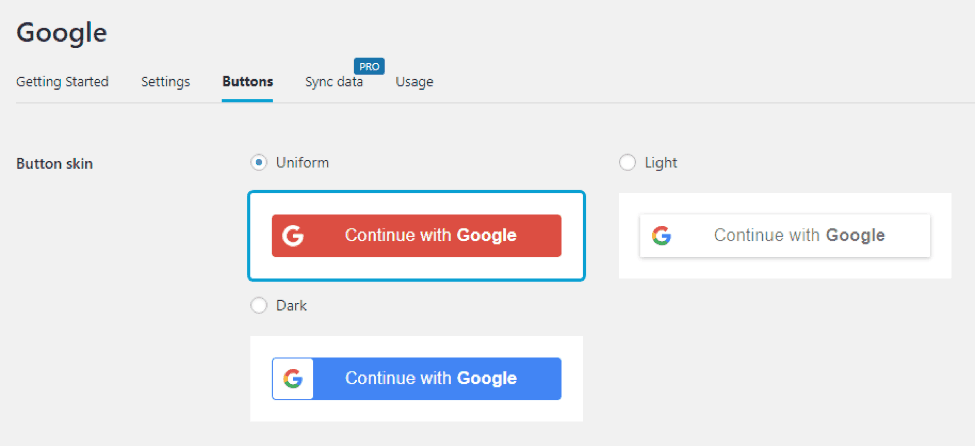 Nextend also provides the Buttons menu to customize the social button and the Usage menu to access the shortcode.
Your login forms will display social network icons as below.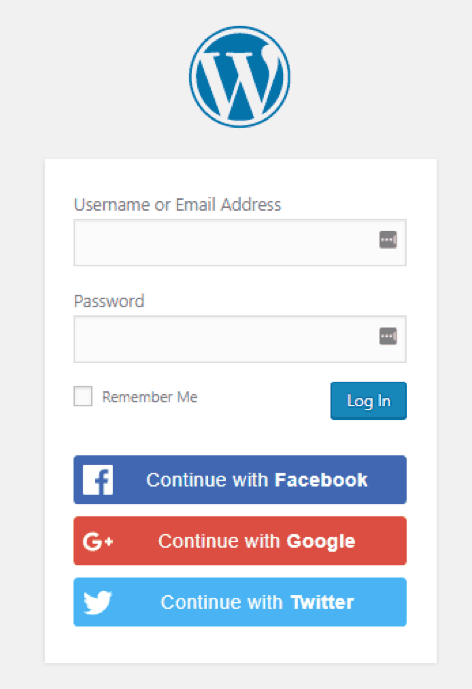 Conclusion
As a website owner, user experience should be your priority. Whether they will revisit your website or not depends on their previous impression. Thus, adding social logins is an essential way to ensure great user experience.
You can enable this feature on WordPress by installing Super Socializer or Nextend Social Login and Register, the two best social login plugins for your website.