Creating a website, at least a fun, attractive and engaging one, is usually helluva task, so in the process, we take all the help we can get. It doesn't matter if you are selling sex-toys or math classes, making people check out your website and keeping their attention once they do is as tricky as making Lil Pump sound smart.
Once you are done dealing with the ideas and short-term and long-term plans, and nothing seems to work, it's time to face the music and get yourself some much-needed help. So put on some Kodak Black and let's dig into the world of WordPress products that will change your life….Lol! Got ya! Put on some Joyner Lucas, let's not embarrass ourselves.
In this article, we will chat about solely the best 20+ WordPress products in their respective niches and we will cover every aspect of website making and maintenance, just to make sure you find exactly the product you need. From hosting and analytics, to themes and WP marketplaces, this article will introduce you to some of the best plugins and services and their most prominent feature.
So stick around while we uncover the most useful WP products on the market. Please feel free to share this article with your friends.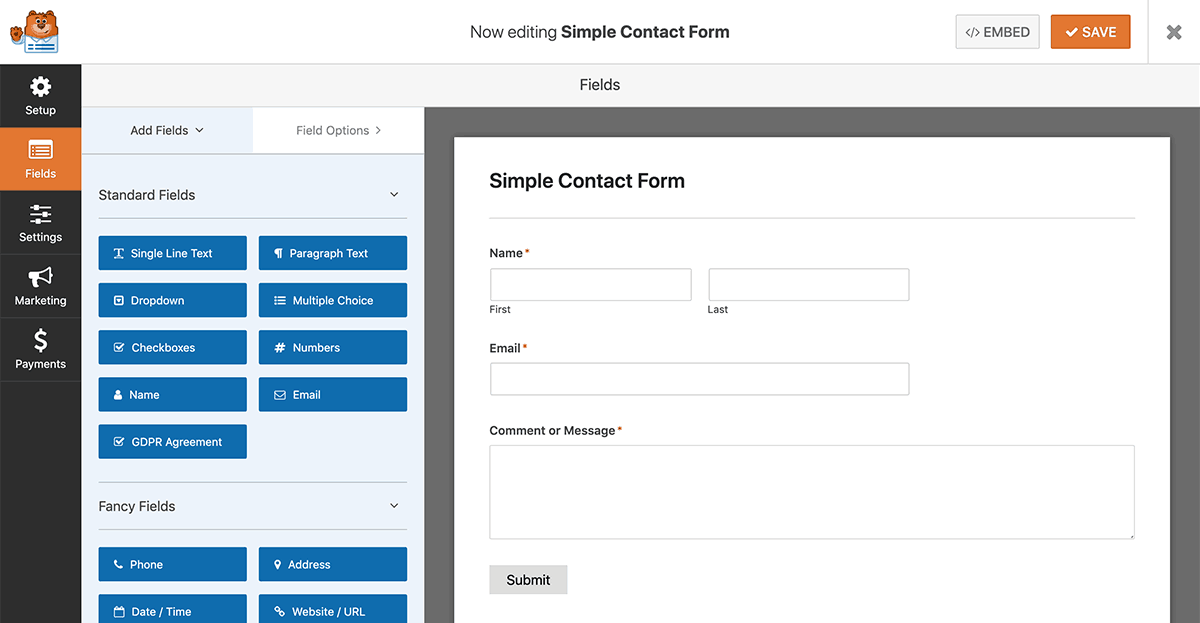 WPForms is the most used, beginner-friendly solution that will allow you to build smart forms in a matter of minutes, and it doesn't require any particular technical knowledge and experience. WPForms is used by more than 2 million professionals from both design and developing branches and it is even included in the top 20 most popular WordPress plugins of all time, which speaks a lot about its credibility.
WPForms is the most complete solution for crafting simple and more advanced forms. All of the forms you make with WPForms support file upload, geolocation data, smart conditional logic, user registration, entry management, and so much more.
Demos include plenty of awesome templates that will save you lots of valuable time you would otherwise use on additional creative brainstorming. All themes look terrific on all devices: desktops, tablets, and phones.
Thanks to the intuitive drag-and-drop builder and easy-to-navigate interface, creating smart surveys and forms has never been easier. Furthermore, you will do all that without having to write a single line of code, or have any special expertise or knowledge.
Start using WPForms, it will do miracles with improving your website conversion.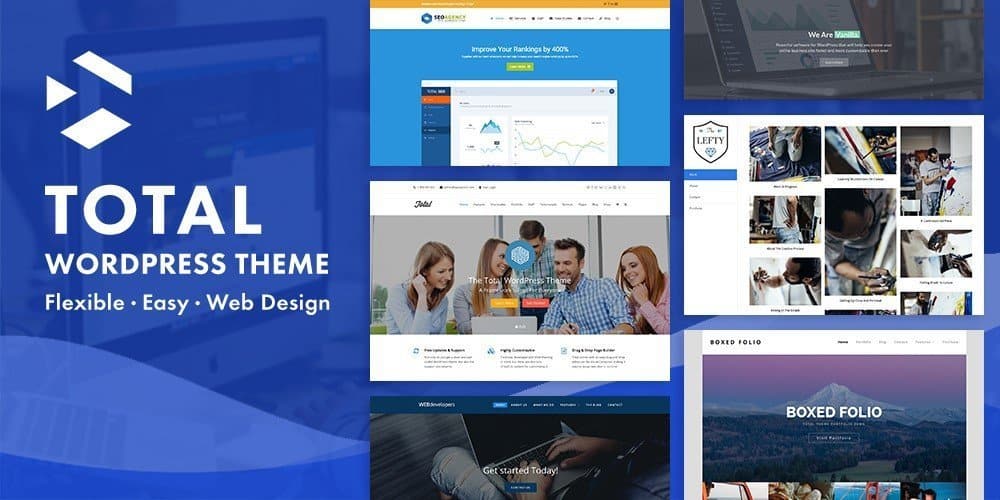 Total Theme is one of the most frequently used WP themes services in the current market. One of the main reasons for its stellar success is that it is amazingly easy to use and customize. It comes fully equipped with more than 40 demos, 4 premium add-ons, as well as 100-page building elements, and many more features and options.
Total Theme runs great with all of the most popular WordPress plugins: WooCommerce, MailChimp, Gravity Forms, Yoast SEO, and many others. All themes have splendid design and look great on all devices, including tablets, desktops and phones.
Become one of the 36,000 satisfied Total Theme users and create a better and more reliable website easily and in no time.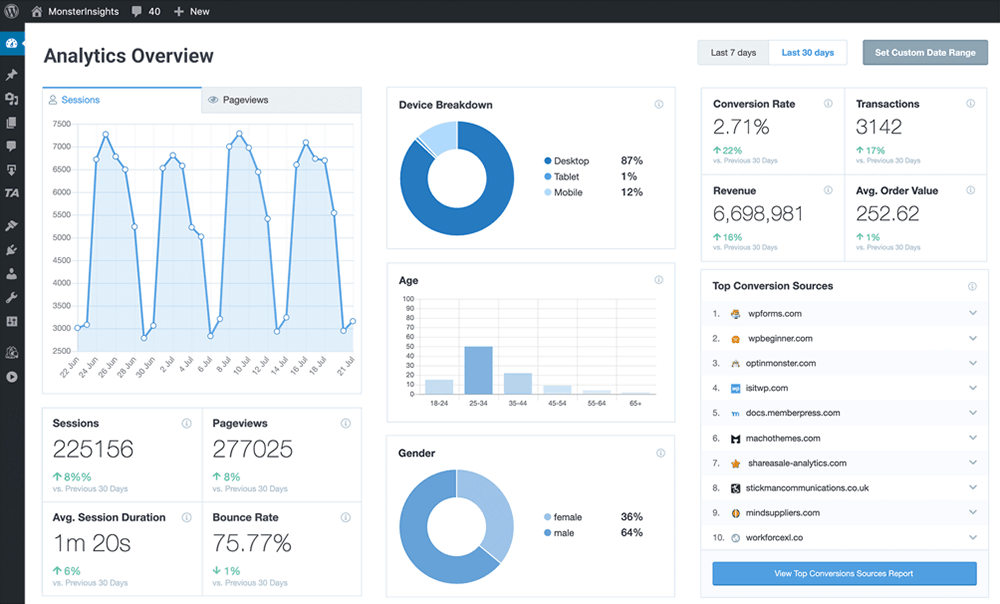 MonsterInsights is by far the most popular user-friendly Google Analytics plugin for WordPress. It is used by more than 2 million satisfied users all over the world, and it is downloaded more than12 million times. In short, MonsterInsights enables advanced tracking features with one simple click without any code-writing needed. Asa result you will get to you read the most important data from your Google Analytics account right from your WordPress dashboard.
The MonsterInsights plugin is a perfect fit for bloggers, developers, agencies and online store owners. Being able to read and properly interpret the analytics of your website could mean the difference between its success and failure. Your online actions as a website owner should be taken accordingly to website analytics to boost traffic, improve conversions, revenue, sales, and so on.
Use MonsterInsights to improving and boost your website metrics swiftly and easily.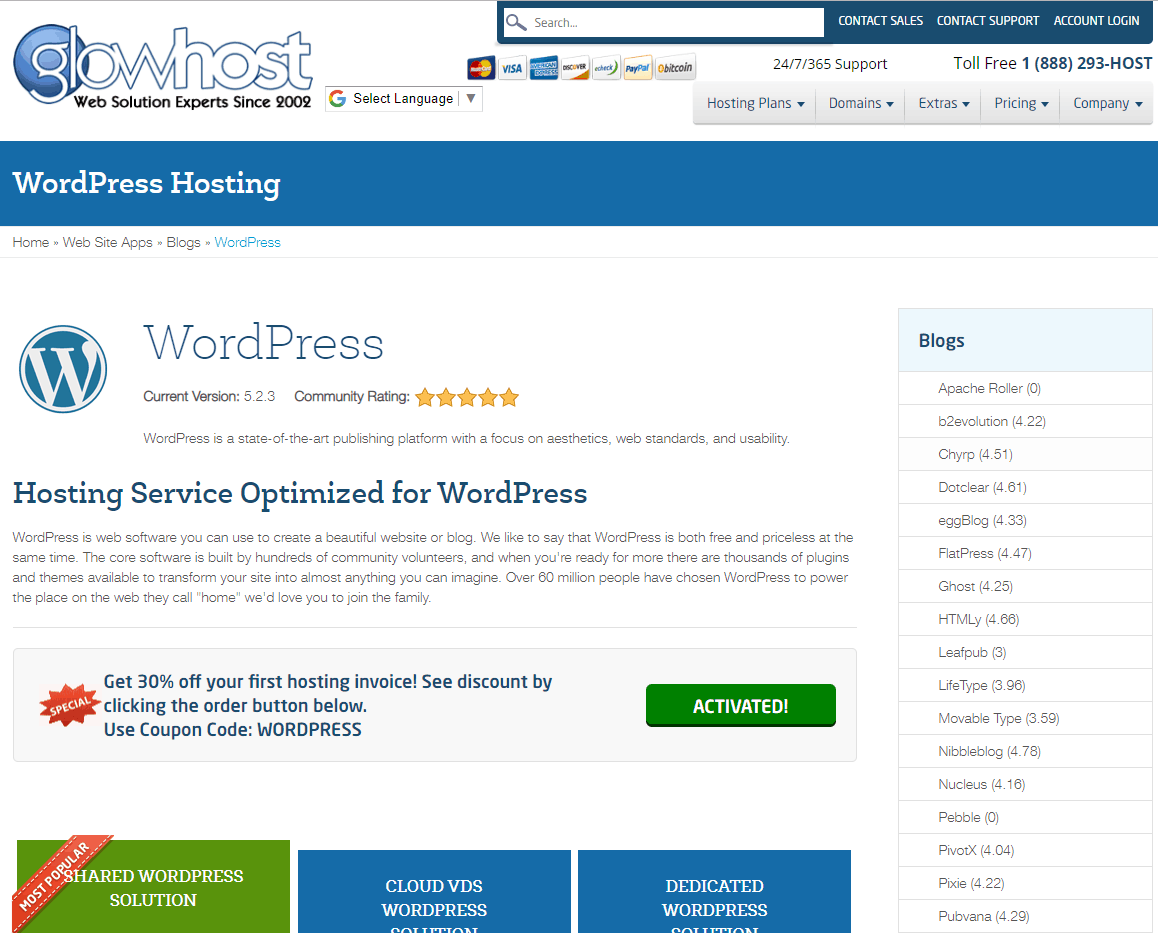 In order to have your WordPress website running faster and being more reliable, you should consider using GlowHost – one of the best and most trusted hosting solutions in today's market. GlowHost was initially launched back in 2002 and it has been helping its users with hosting solutions ever since.
GlowHost offers three comprehensive dedicated hosting solutions. The Shared WordPress Solution, for example, costs only $9.95 per month and it is perfect for blogs, small shops, digital magazines, and many other types of websites. The other two packages offer higher performance hosting, which is fitting for large WordPress websites with huge amounts of traffic.
GlowHost also provides reliable WordPress Management services. They make it their priority to take care of your website installation, updates, and continuous maintenance. They can also create website content and images if you want them to.
Use GlowHost solutions for faster and more efficient website.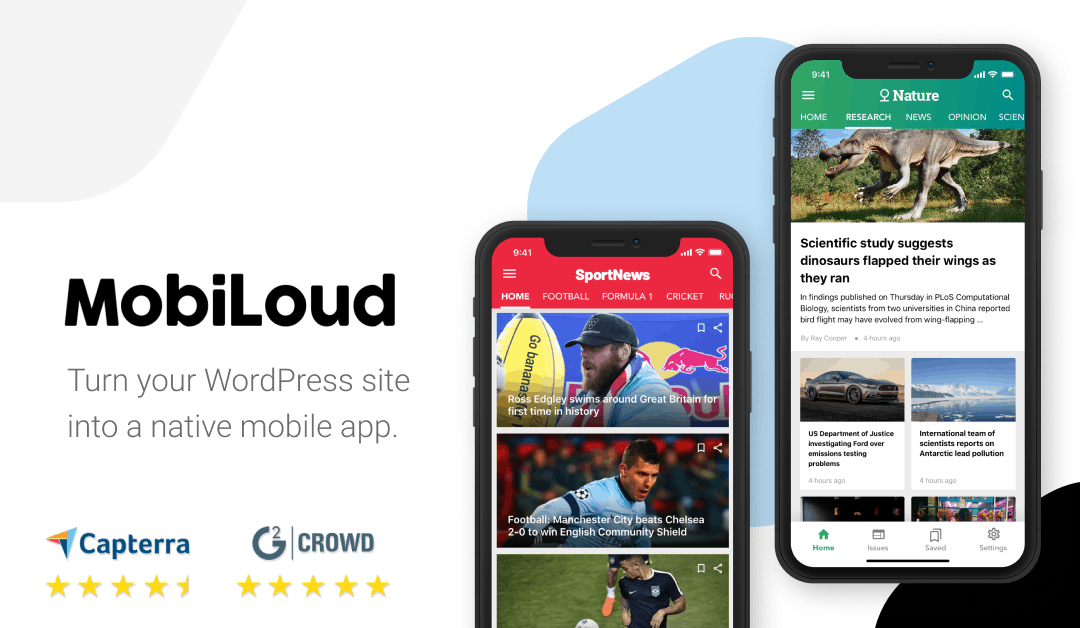 If you are striving to build a devoted and engaged audience and users for your digital publication you have to make sure your website is as accessible as possible. When it comes to accessibility, there is no better way to achieve it than with a mobile app. Social media, push notifications and your precious website in every user's pocket is a dream-come-true for a website owner.
One of the main obstacles to building a good mobile app were hefty agency prices. However, thanks to MobiLoud that is all over. By using this popular and trusty service you can have you mobile up and running within just 2 or 3 weeks and for a fraction of a usual cost.
MobiLoud takes care of all the tedious technical work for you and the app automatically syncs with your website updates, so everything is done effortlessly.
Ultimate Addons for Elementor – The Best WordPress Page Builder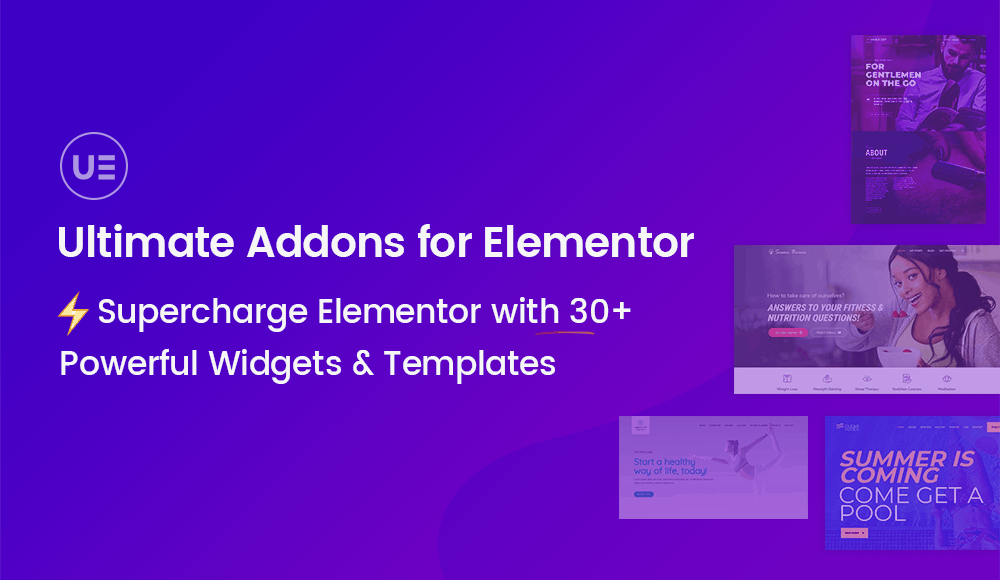 Elementor currently powers more than 3 million websites which makes the leading WordPress website builder on the market.it is also easy to navigate and simple to use. There is also the option of the Ultimate Addon For Elementor, which supercharges the platform with more than 30 efficient widgets and templates. These handy add-ons will make your website original and give it that vibe of authenticity every proper website should have.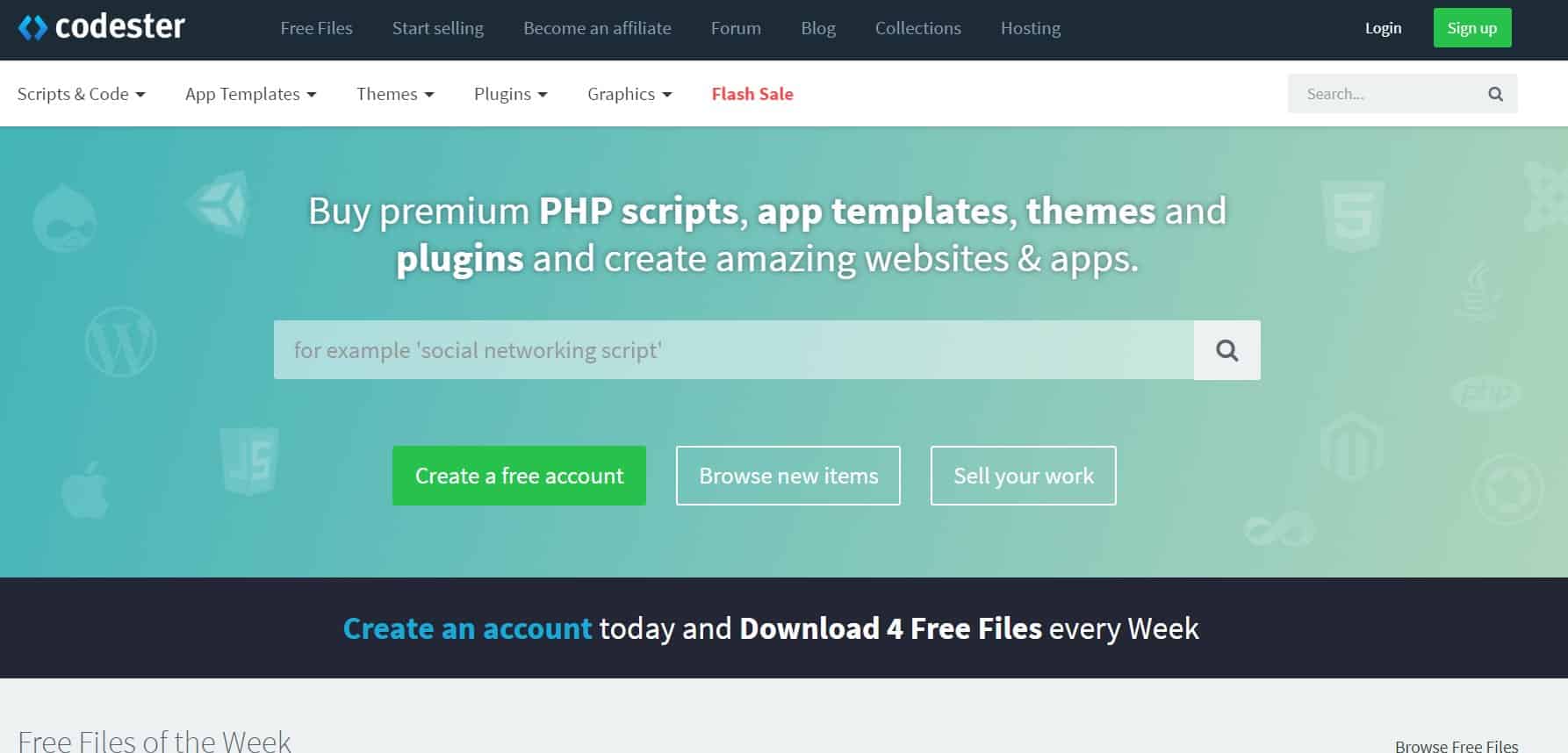 Codester is a busy marketplace that offers a large array of WordPress themes and plugins, and so much more. The website is very responsive and fast so it is a pleasure to browse through the offer.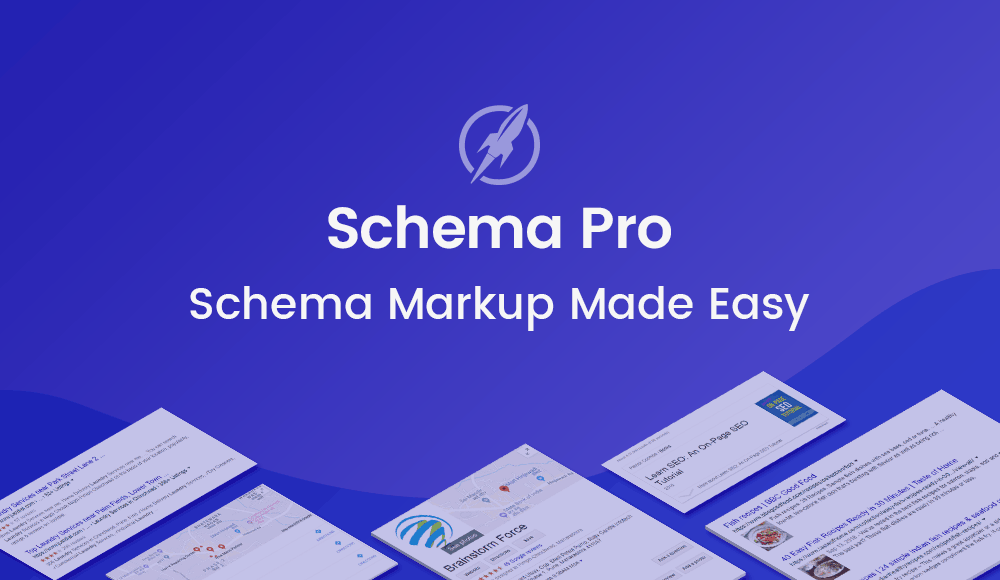 Schema markups were once hella hard to add, and just that one task could take away an hour of your time you will never go back (kinda like me watching Harry Styles edits). Thanks to SchemaPro, this tedious drag of a task is now simplified to a point that it takes minutes. Schema Pro is currently the leading plugin for adding schema markups. With just one click and simple user-friendly interface, the markups will be added automatically to the posts and pages you selected.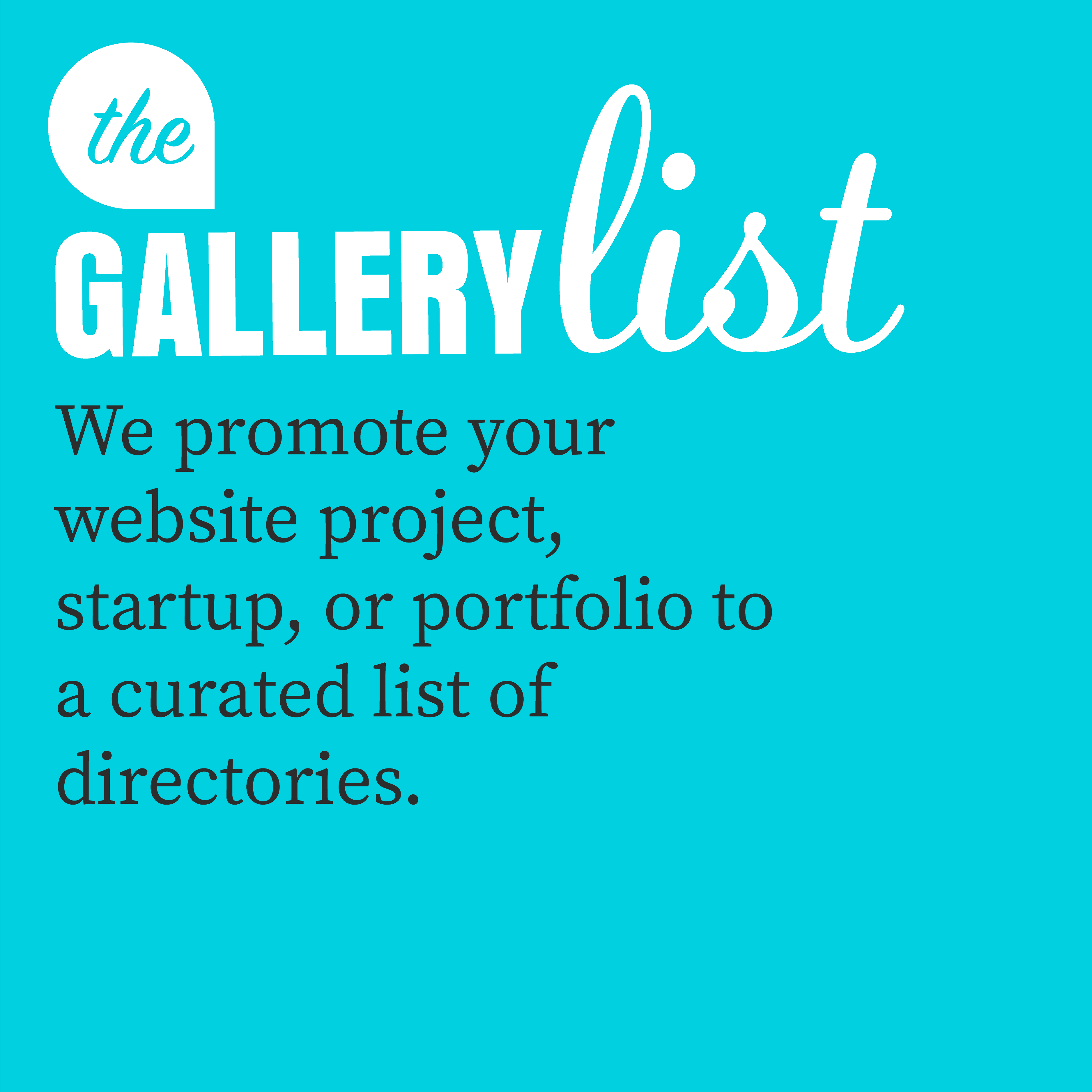 The Gallery List is at the top of the game when it comes to submitting service websites. It has been active for more than a decade, building trustworthy and loyal clientele as well as a stellar reputation. The team working over at The Gallery List will help you submit your projects, client sites, startups, and portfolios, to a carefully acquired and checked list of directories, some of which are even paid ones. The submitting process is done manually with the utmost consideration and care and as a result, you will get a detailed report.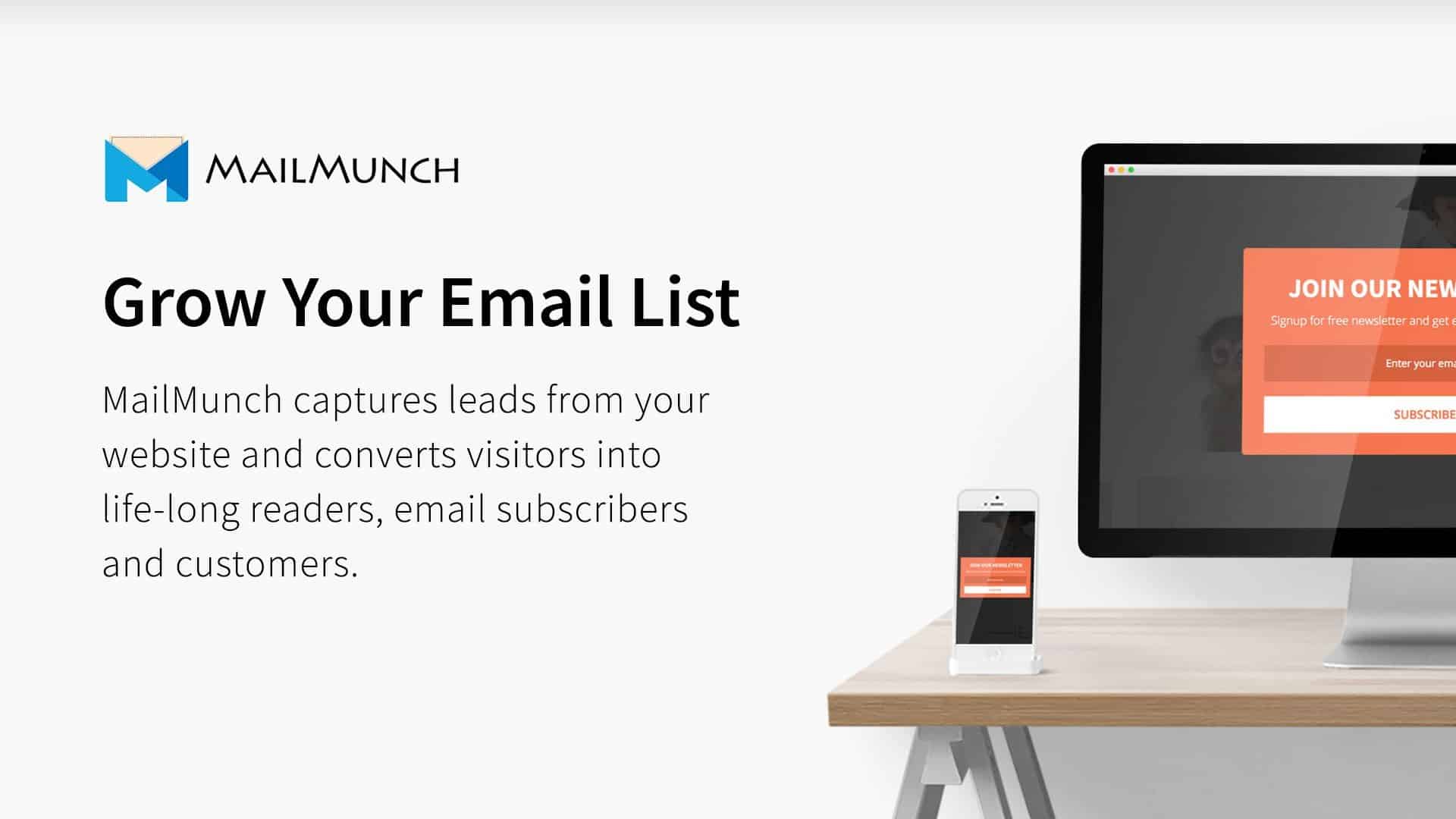 MailMunch is the most popular landing page builder that will help you expand your email list and get more conversions. It features an efficient drag-and-drop builder that can be used without any coding skills, advanced. Furthermore, options like Media Library and Template Blocks to make the work run smoother, create the most stunning templates and so much more.
Use MailMunch the most popular email marketing platform.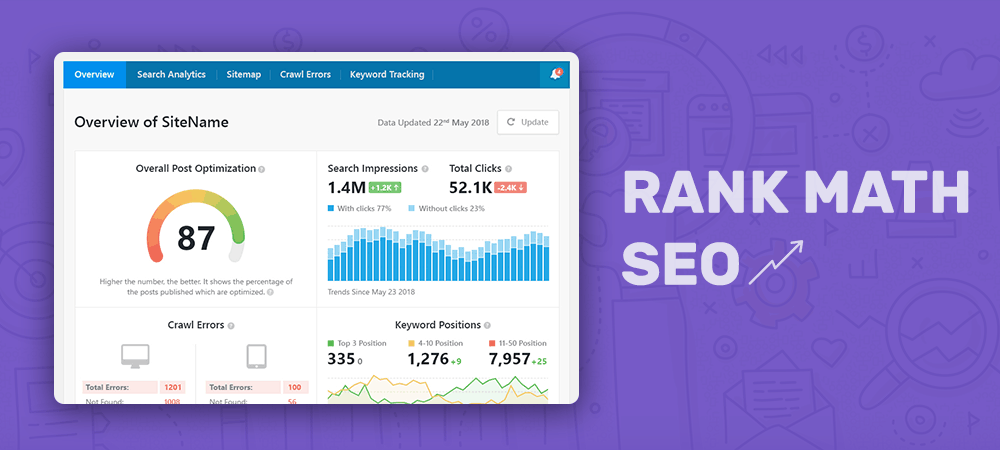 Rank Math is the quickest, most effective and easy-to-use WordPress SEO plugin. After a simple and brief configuration, Rank Math will make your website rank considerably higher and you will subsequently gain more traffic.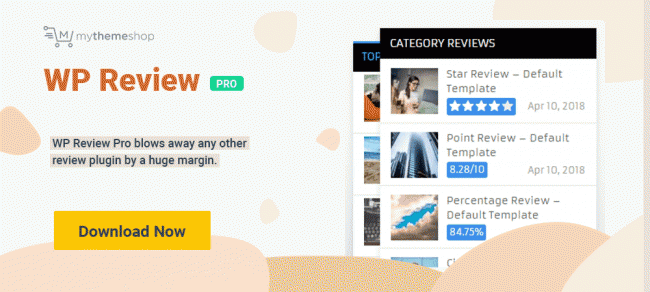 Adding reviews to your WordPress website can be very important. Reviews are more likely to capture and hold the attention of your visitors, as they give your website a personal touch and make it look even more reliable. WP Review offers a variety of snippets, multiple rating systems, stars, premade layouts, and many more features that allow you to add reviews to your website in no time.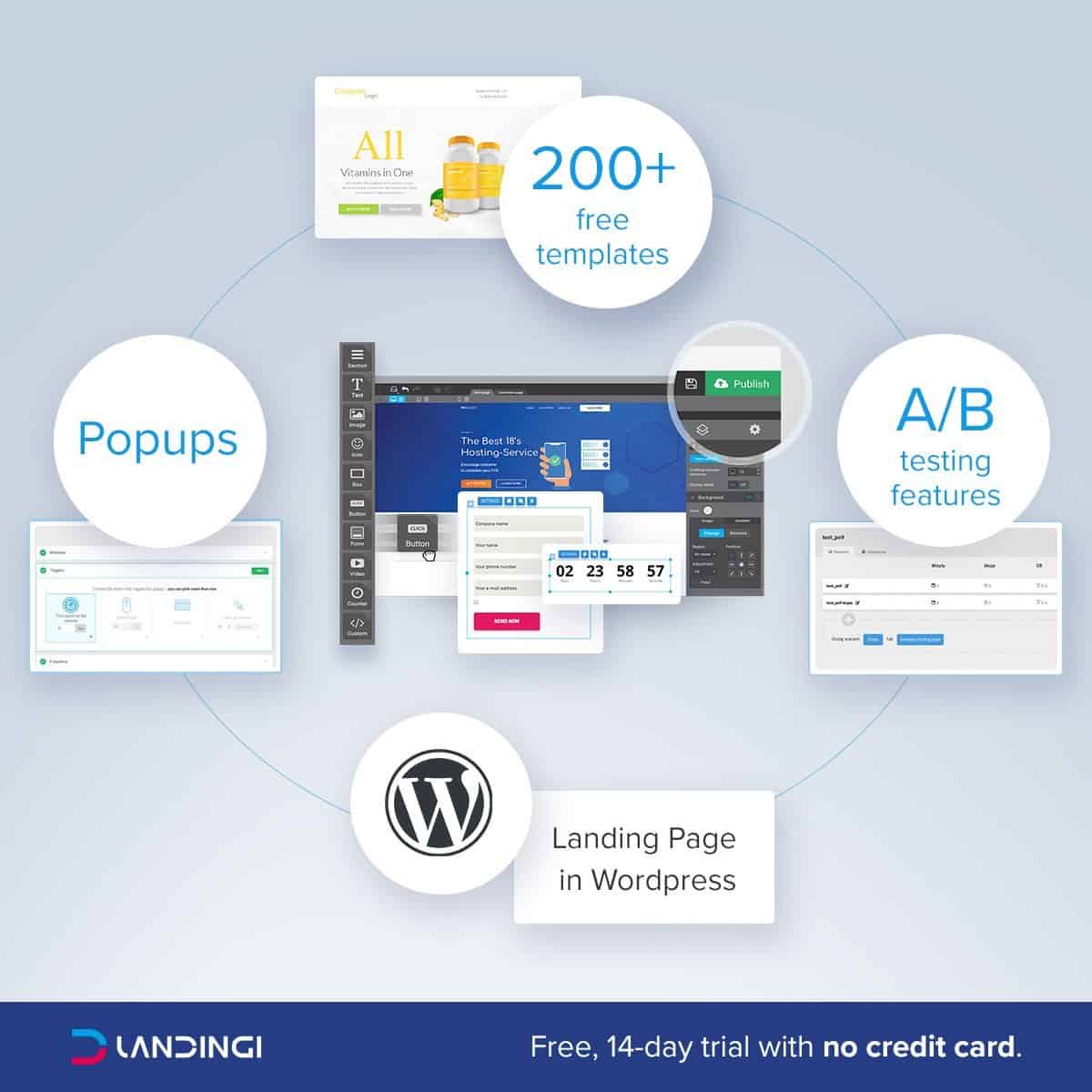 Landingi is a powerful and quick landing page builder created to fulfill the requirements of people that need maximum performance and conversions. It contains a huge variety of features, third-party integrations, options and much more. It also includes a drag-and-drop builder, as well as a large number of templates created to help you complete a landing page that will convert within a couple of minutes. The service itself is so simple to use that it doesn't require any type of extensive knowledge or expertise.
Landingi also offers the 14-day free trial, so make sure to check it out.
14. We Love WP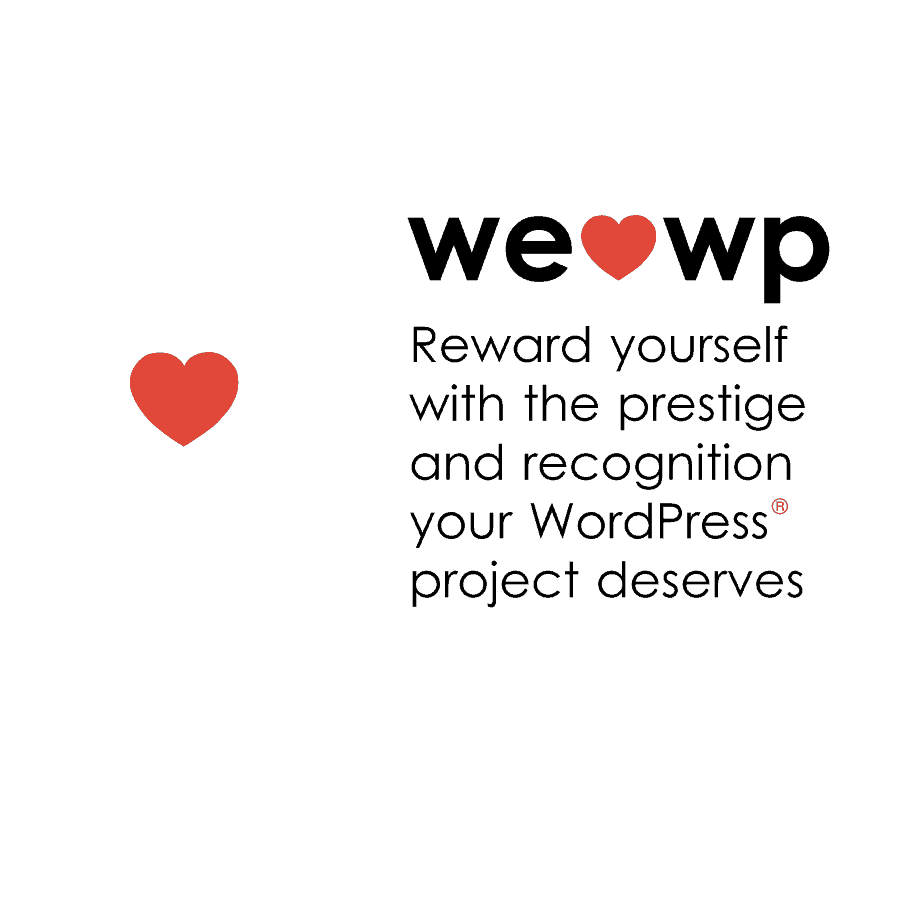 If you are a content-creator on WordPress, chances are you've probably already heard about or visited WeLoveWP. In short, WeLoveWP is a WordPress inspiration gallery that's been present on the online market since 2007. It is a perfect service for the creative block kicks in. Visit WeLoveWP to check out some other original projects and content, or submit your work.
WeLoveWP offers a couple of different listing options, including the instant submission package which will set you back for $10 but it will pay itself off in no time.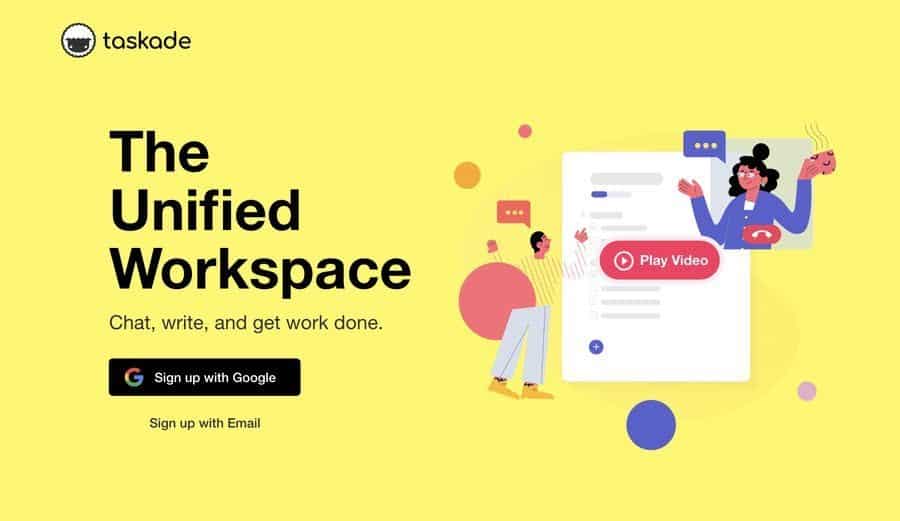 Taskade is used by virtually anyone who needs to better the teamwork on their website. It is used by cross-functional teams as well as remote ones building WordPress sites for clients and projects.  Most Taskade users are digital agencies and creative teams, that employ remote workers and offices all around the world.
Taskade will enable you to make your own workspace template and work much better with the rest of your team.
Taskade works great on Web, Android, Mac, PC, iOS, Chrome, and Firefox browser and it is completely free, so make sure to check it out.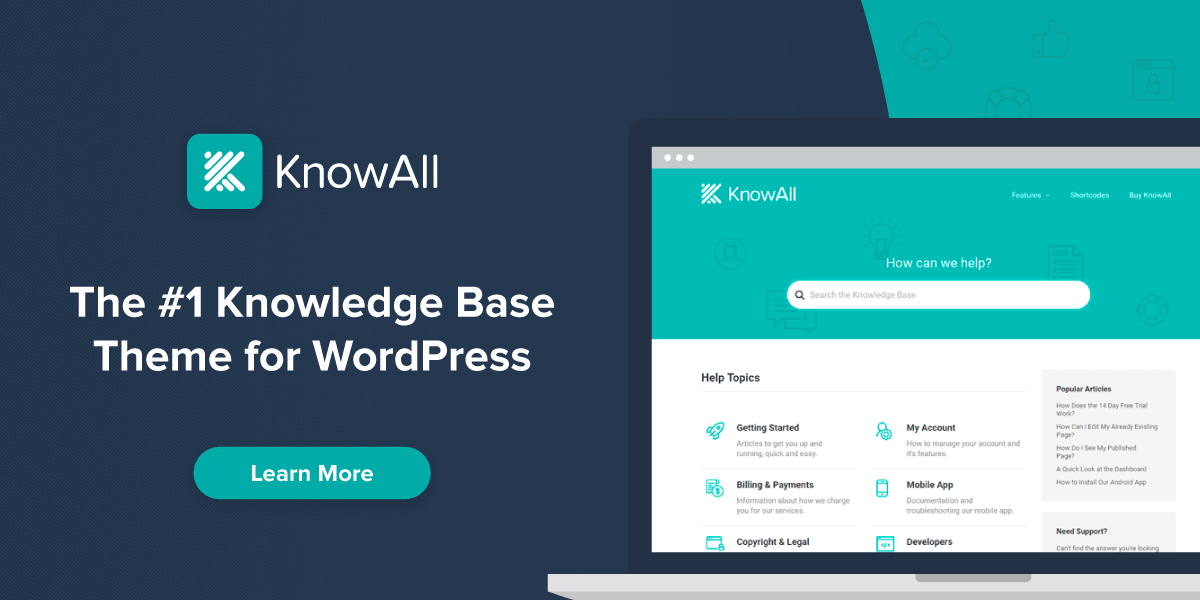 KnowAll is the most frequently used and best WordPress knowledge base theme. It features a variety of highly useful options, including a clean, trendy and pixel-perfect design that provides users with a terrific overview, making the question-asking process enjoyable and fun. Use KnowAll to create comprehensive and competent support pages, this will be helpful for your potential customers and users looking for swift solutions for their problems.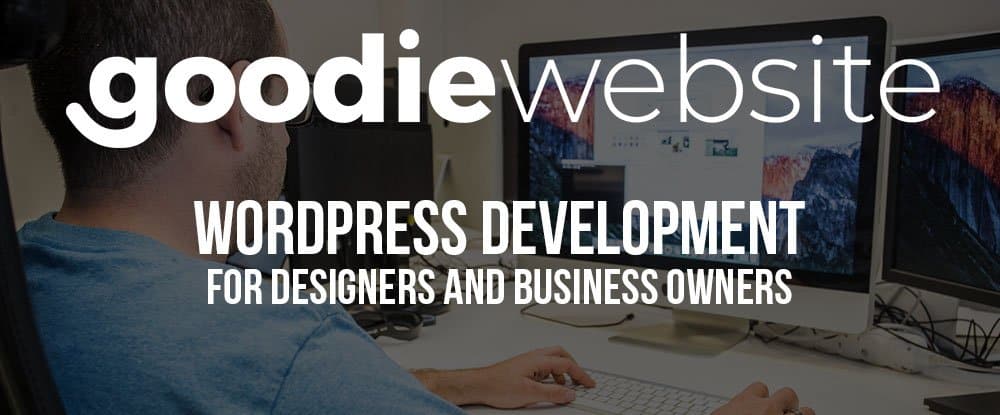 Goodie is a terrific web development service mostly used by people looking for easy-to-use WordPress website and by designers looking for a reliable and competent web development partners.
So don't overthink it. Simplify your website development process by getting in touch with expert developers.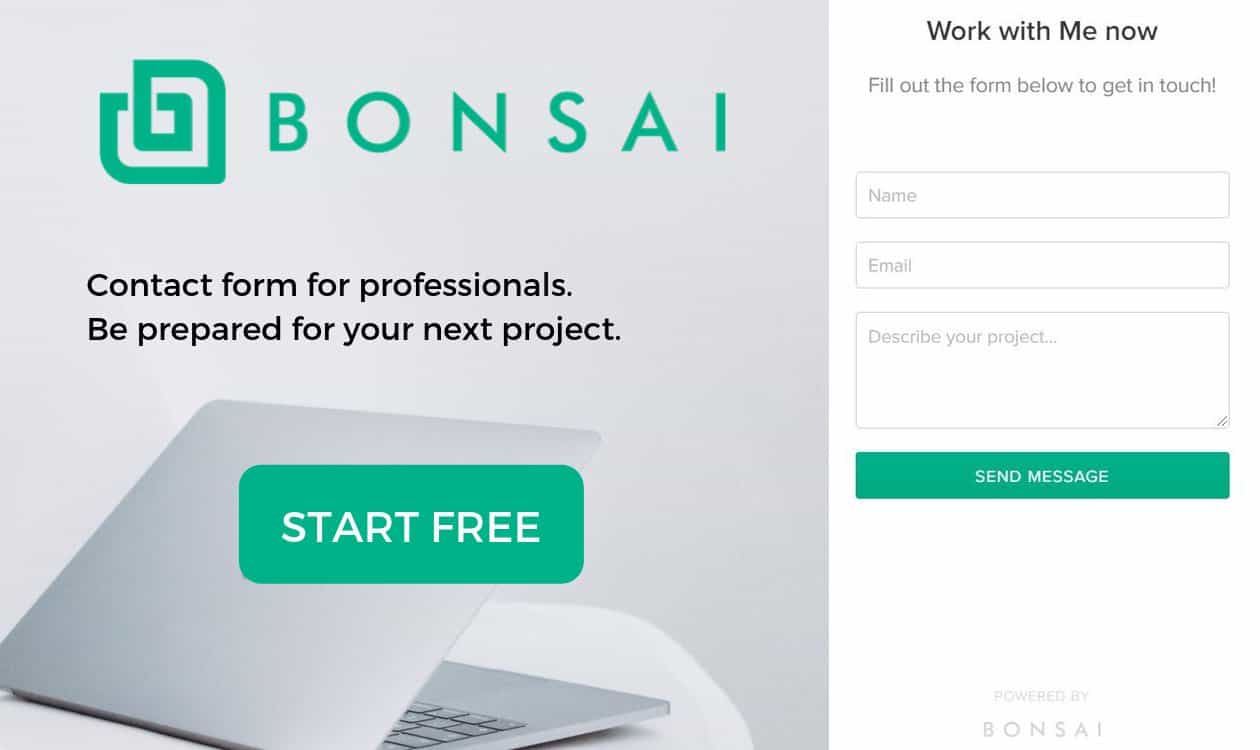 Bonsai is frequently used by more than 100,000 freelancers, WordPress designers, and website developer. Creating contact forms, building invoices, taking care of contracts and proposals, has never been easier. Aside from these rather expected purposes, Bonsai can also be used for time tracking and accounting, and much more.
These days Bonsai offers a 14-day free trial, so you can check it out and see it in action by yourself.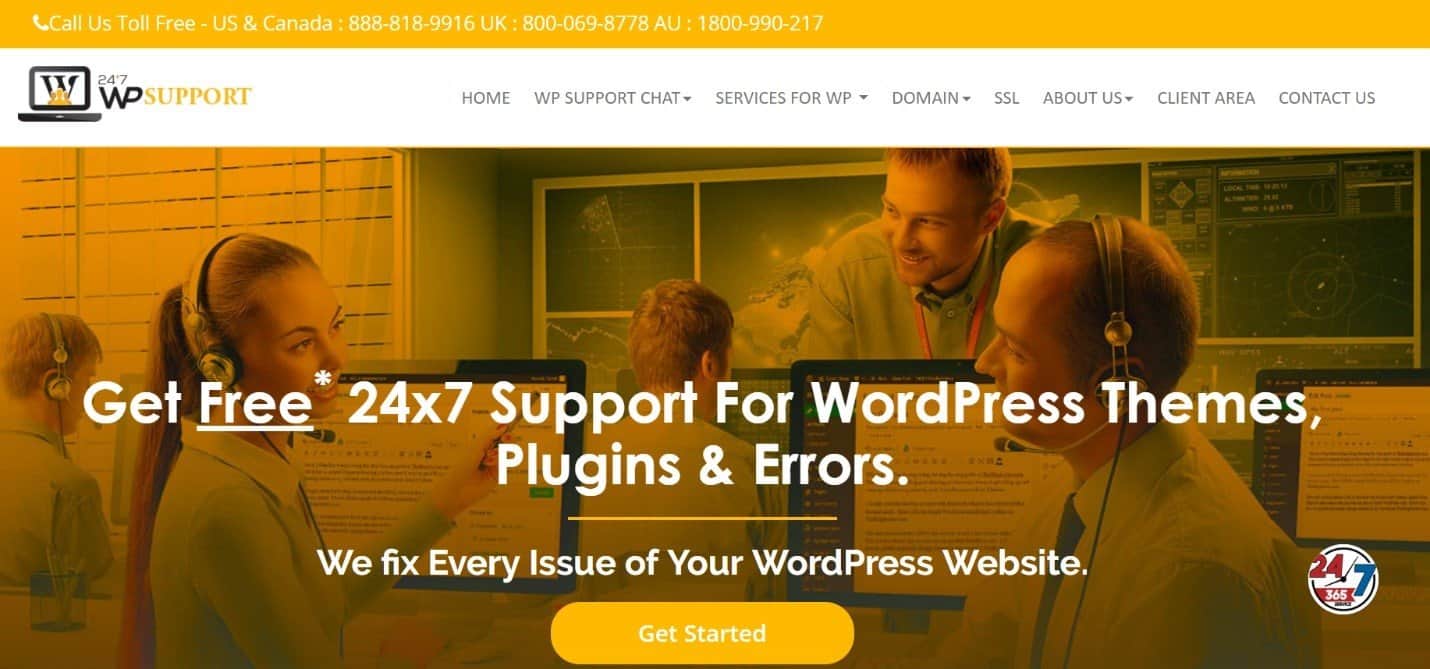 WordPressToWix.PRO takes care of transfers of WordPress websites of all sizes and configurations. So whether your website is simple or complicated, this awesome service will transfer it to the advanced Wix platform efficiently and effortlessly. A professional and reliable team deals with all aspects of web migration with the utmost care and concern so you can be sure that all of your data and designs are in capable hands.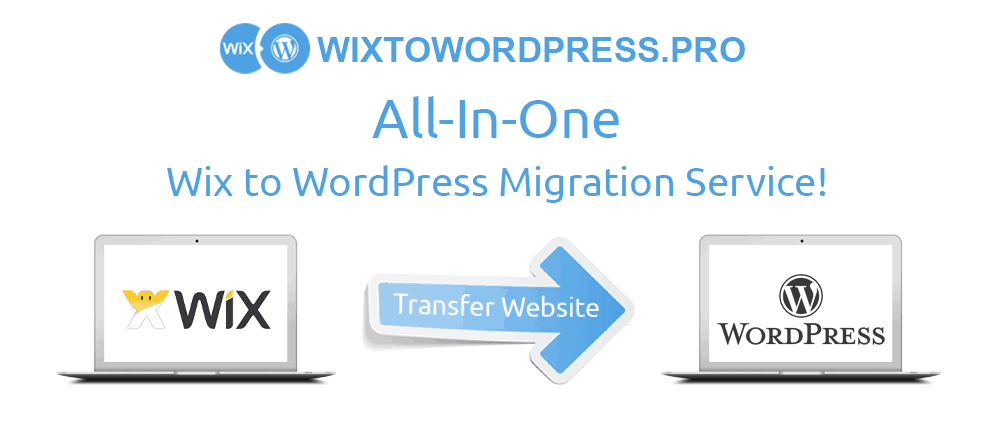 WixToWordPress.PRO offers simple, secure and timely website transfer services for website migrations from Wix to WordPress. All clients who opt to use the services of this company are allowed to watch and fully control the overall migration to make sure that all elements are properly moved and handled without any faults and glitches.
21.   uCalc – Calculators & Forms Builder for WordPress Website
uCalc is one marvelous and reliable tool for creating calculators and forms for any type of WordPress website. If you don't trust us, check out SuperbWebsiteBuilders.com's review of it! This calculator simplifies the overall accounting and lets you avoid boring tasks of downloading and manually calculating price lists or spreadsheets. With quicker accounting, you will also attract more clients, as the overall ordering process will be significantly shortened.
22.   uSocial – Service to Create Social Share and Like buttons for any WordPress Website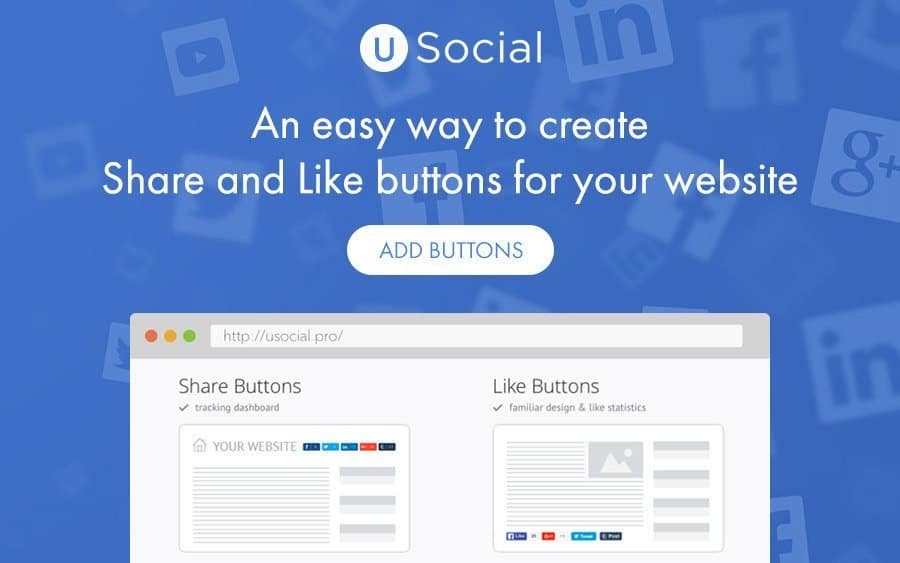 uSocial is one of the most popular services for building and adding Share and Like buttons to any WordPress website. It might sound complicated but uSocial actually doesn't require any special knowledge and expertise. uSocial also features a Social Locker that allows you to hide posts behind a window until the user likes or shares it. It also has the option of Metadata builder to make shared posts look eye-catching and appealing.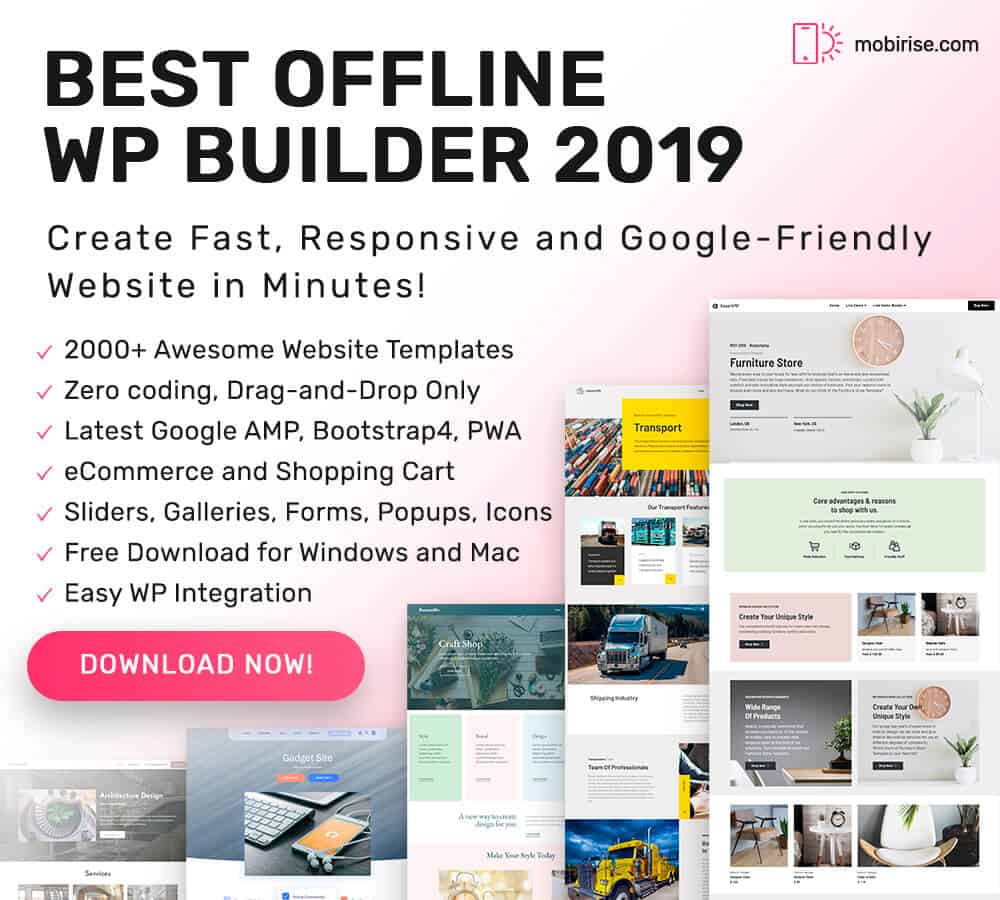 Mobirise is a popular and simple website builder, that will help you make magnificent websites without virtually any skills and expertise needed. With Mobirise you will get to play with a powerful drag-and-drop builder, more than 2,000 versatile website templates, and so much more.
Lastly, Mobirise is completely free, so building your website has never been easier and cheaper.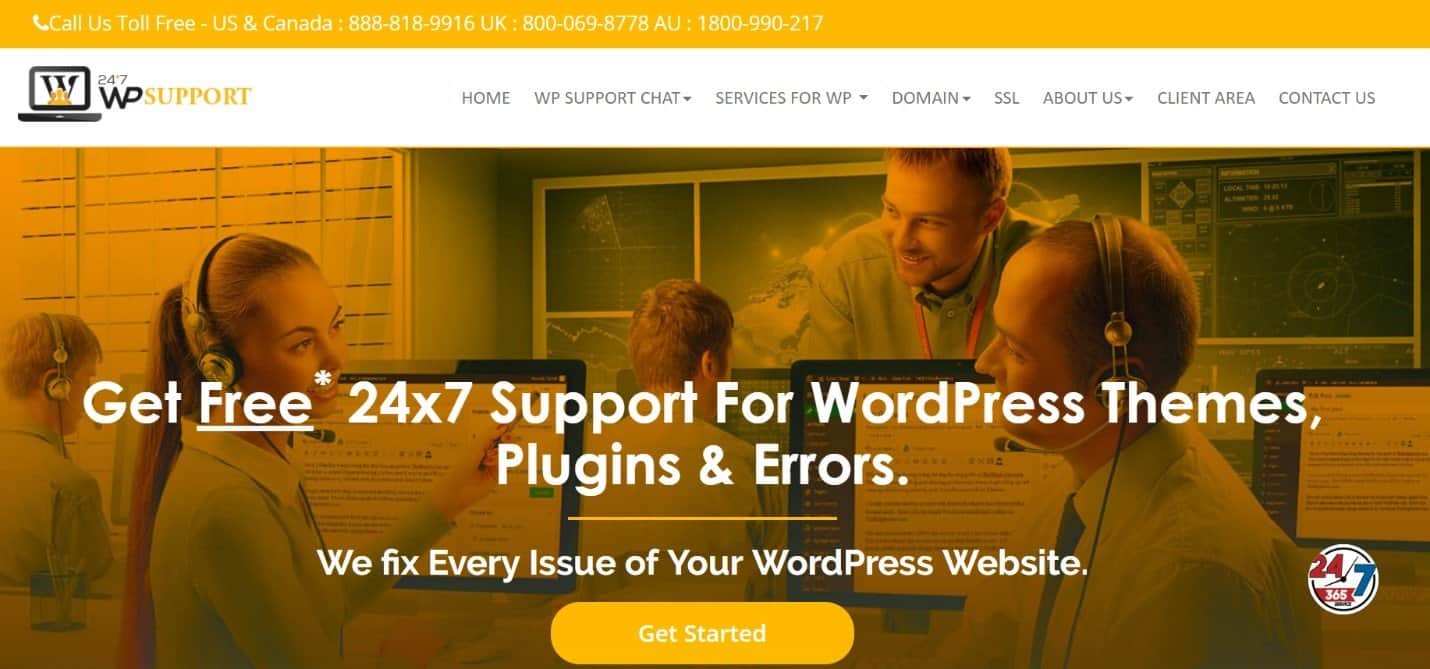 24×7 WP Support is the top-notch service provider for WordPress websites. It covers all niches of website running so you will get solutions to any WP issue in no time. Whether you need help with powerful hosting solutions, SSL certificates, domain names, SEO, WordPress development and training, and much more.
24×7 has the best WordPress experts on its team.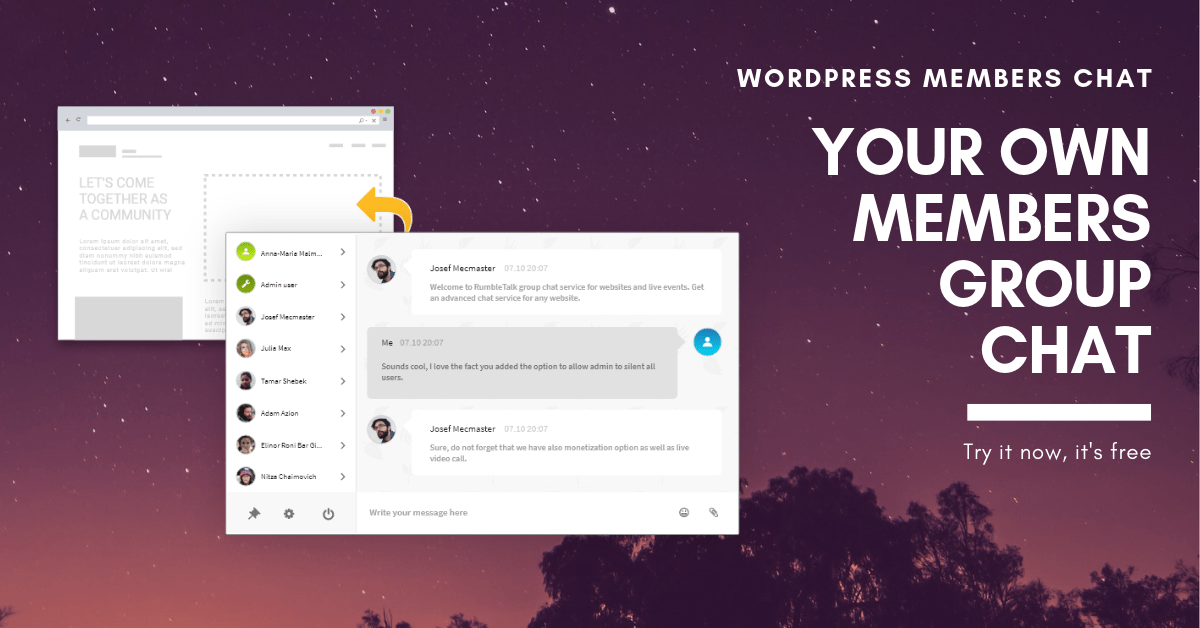 RumbleTalk is by far the most popular group chats plugin for WordPress. It enables you to add a reliable group chat to your website in a matter of minutes, without any coding or tech savvy work.
RumbleTalk also lets you embellish your group chat and give it some additional purposes, and it is completely free to use so make sure to check it out.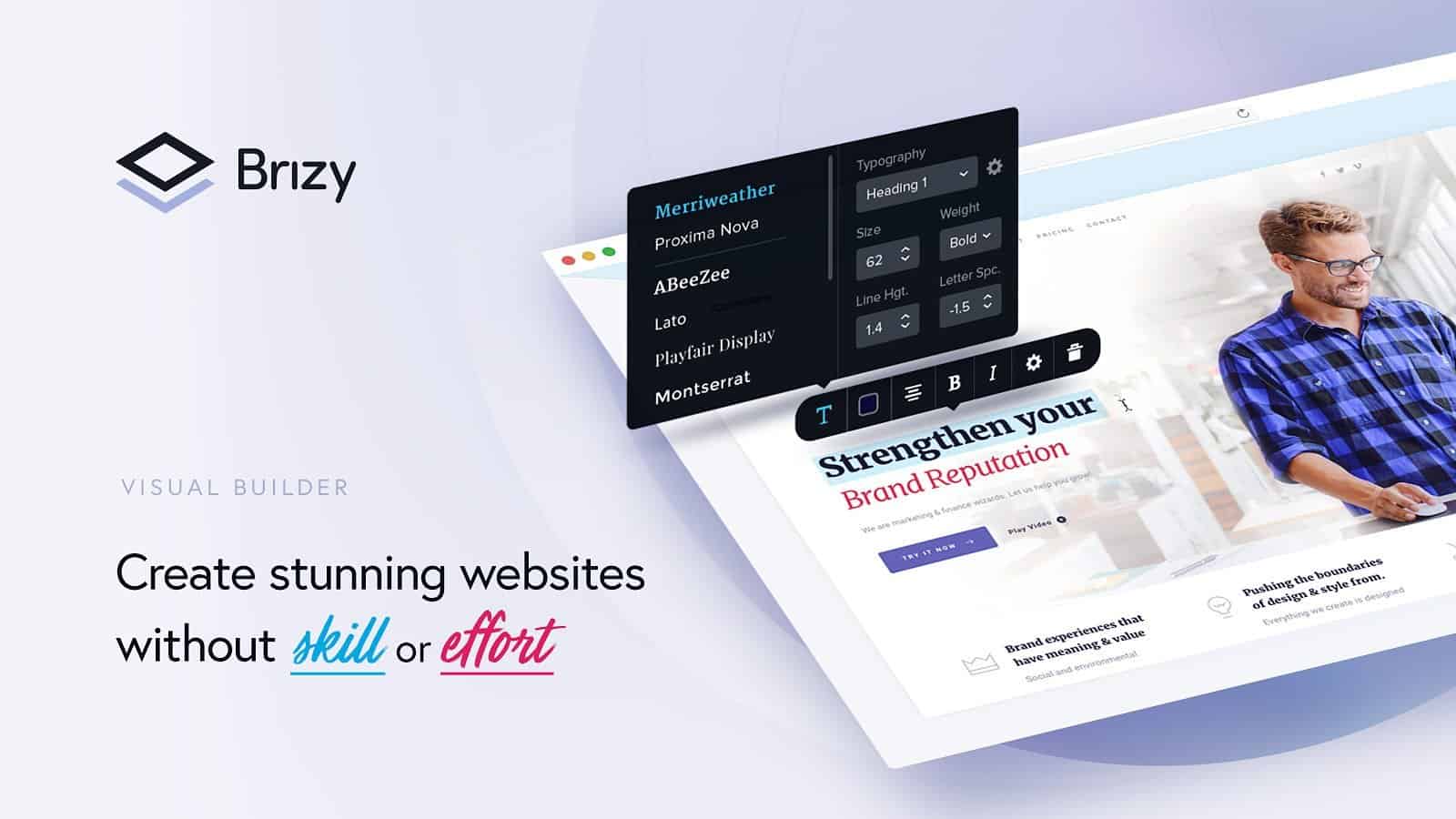 Brizy is a swift and capable WordPress page builder. Unlike with a variety of others, with Brizy you don't have to have any technical expertise to build a cool and compelling website. All you need is an original idea and a couple of minutes of your time. Easy and quick, Brizy employs a highly intuitive drag-and-drop builder, a variety of templates, and an amazingly fast interface.
Opinion Stage Quiz Maker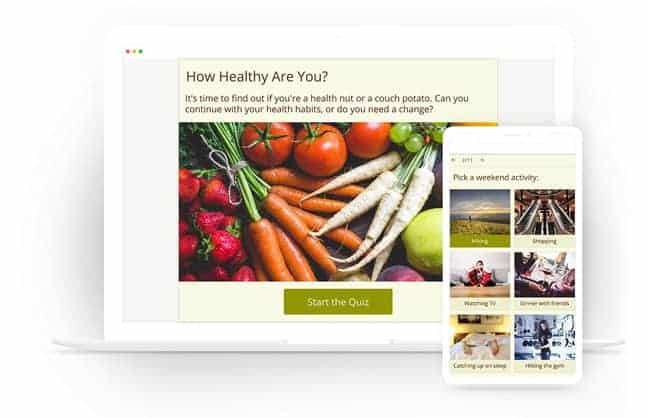 Quiz Maker is one of the most popular and frequently used builders. It helps you make engaging forms, interesting quizzes, interactive lists, attention-grabbing popups, and much more. It features an awesome drag and drop builder, with colorful templates, and a simple-to-use interface that will make you every moment with this plugin enjoyable.
Fortune Creations – WordPress Themes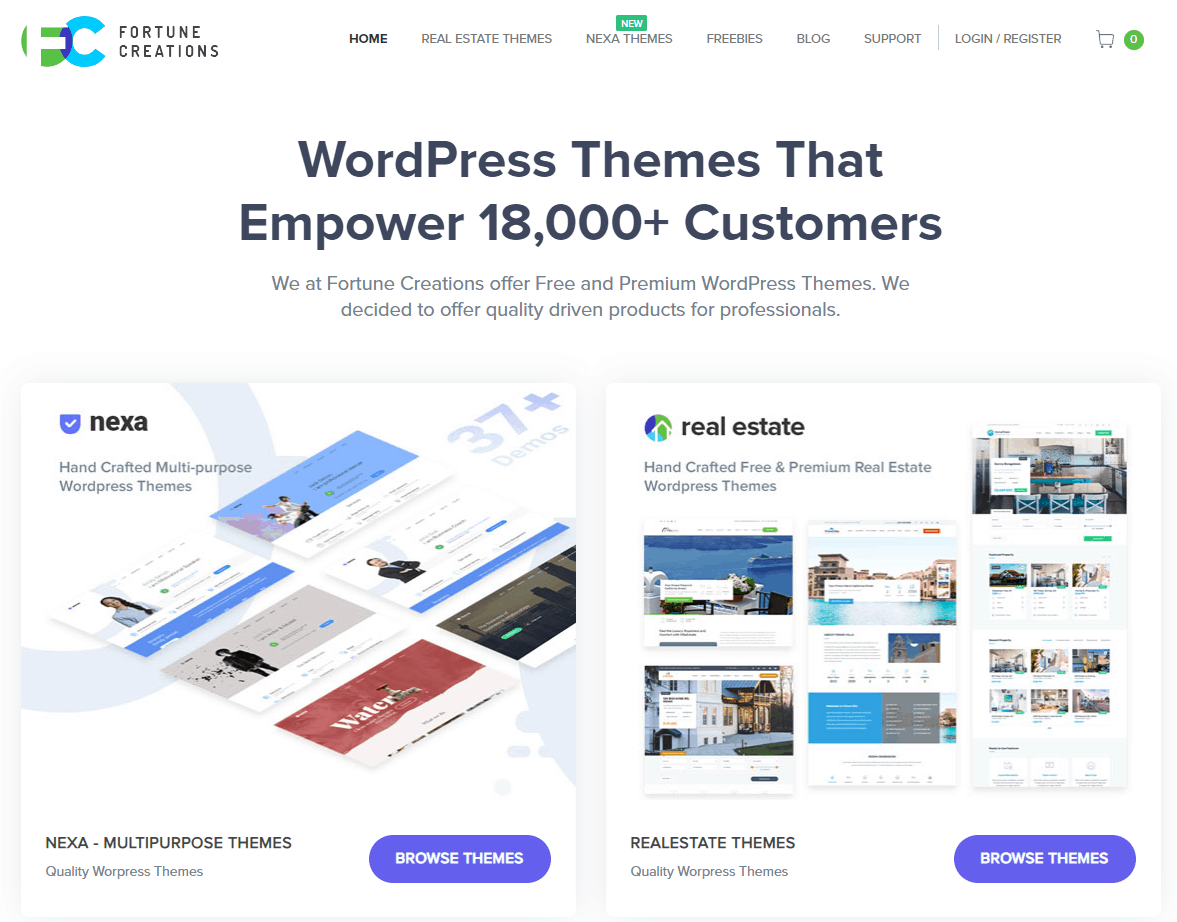 Fortune Creations is one of the greatest WordPress theme developers today. Thanks to Fortune Creations creating splendid free and premium WordPress themes has never been easier. All themes are pixel-perfect, with modern design and easy to customize. Furthermore, they look great on all devices: phones, tablets, laptops, desktops, etc.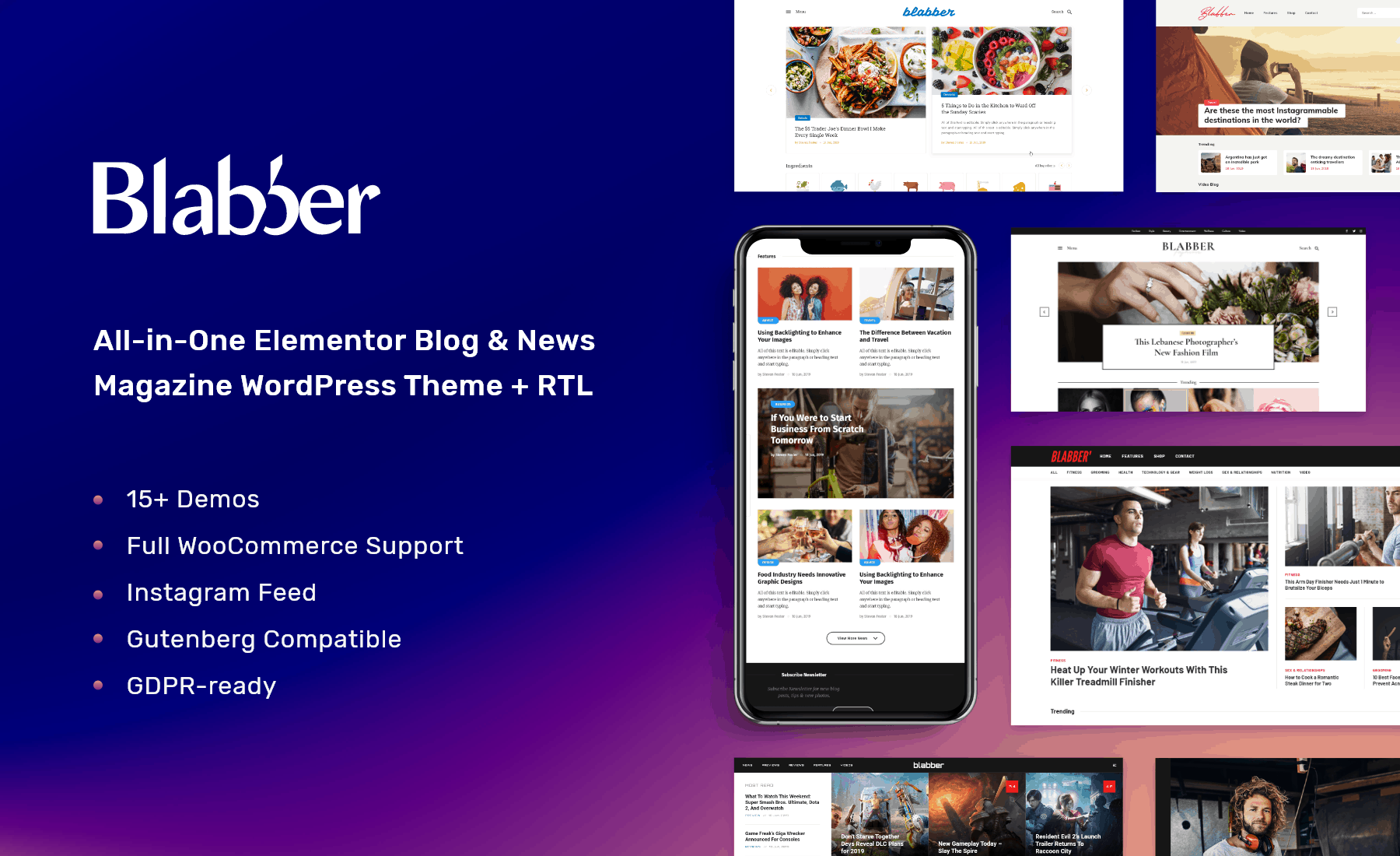 Blabber enables you to edit theme elements intuitively and easily in no time. Thanks to the joined efforts of Elementor and Gutenberg editors, Blabber is one of the most likable and appreciated themes on WordPress. The theme also provides a wide selection of demo versions, a broad range of topic-specific inner pages and header and footer styles.
30.WPReset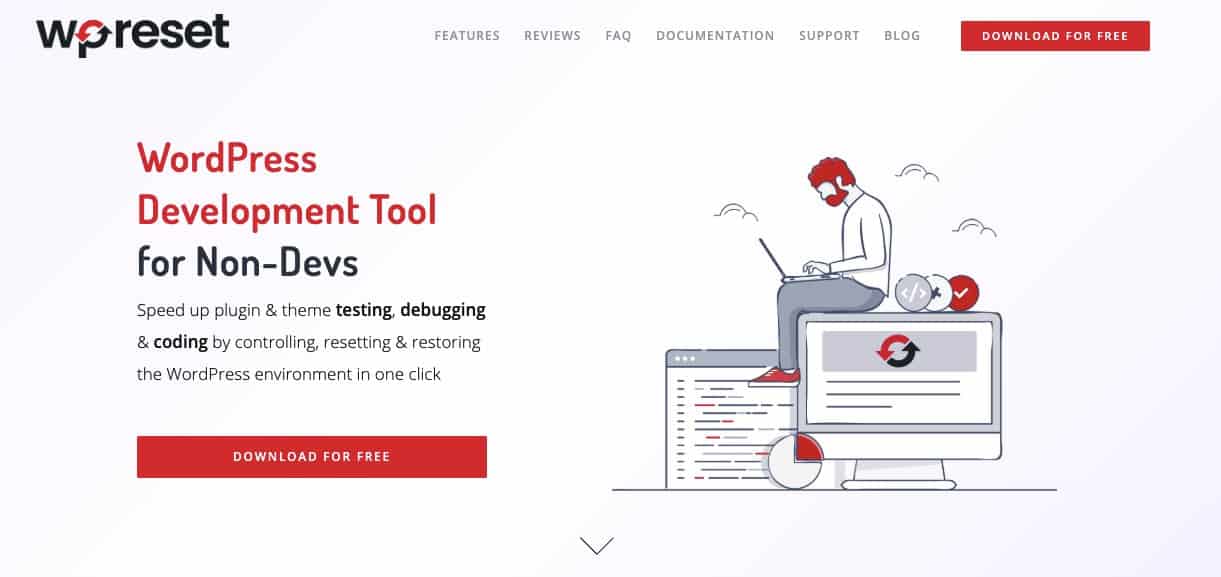 In short, his awesome plugin allows you to start over with no regrets. It gives you a clean slate if you want to remodel your website and it allows you to declutter and clean your dashboard from junk in no time. It features a one-click reset for quick WP installations, nonsense-free in-house support, as well as a variety of features that will help you do the reset of your website exactly how you want it. Some additional features such as webhook integration and selective reset tools make the overall process precise and quick, so you don't have to worry about anything you wanted saved getting lost in the process. Just choose your options before the reset and roll with it.
31.301 Redirect
This remarkable plugin is one of the best of its kind. It is a simple way to reroute traffic from one URL to the other. It is easy to use, super-fast and it will help you improve SEO and visitor experience. If you are in need of repairing links, replacing website expired content, or you are just starting a new site but your links are bad, 301 Redirects is the plugin for you.
Set a custom destination URL, retain query strings over redirects or deal with the bulk redirects management and much more, all with one swift and easy plugin – 301 Redirects.
So now that you are all hyped up with knowledge and WordPress dedication, all that is left is to go into the online stratosphere and get yourself some WordPress gadgets and tools. No! Don't turn down my brother Joyner. I'll go now but he can stay. Good luck!