In laymen's terms, cold email marketing is an unsolicited email sent to a potential client without any prior contact. Now, this is commonly mistaken for spam, but that's not really what it is. Businesses that employ such tactics send their emails to a targeted audience interested in what they have to offer. Otherwise, it would be a waste of time and money on both ends. The key difference between this and spam is that cold marketing targets their potential audience and gives them the option to opt-out at any given moment. At the same time, spammer just sends a million random emails to as many people as possible.
If done right, such a campaign can grow a business very efficiently and increase ROI.
However successful they tend to be, sending out pretty much the same email a million times is repetitive and tedious. That's why there's plenty of 
cold email templates
and tools out there that can not only automate them but also aid in their composition to make them more effective.
We've composed a list of the best ones today. So, let's get into it.
Special Shoutout
Cold Email Master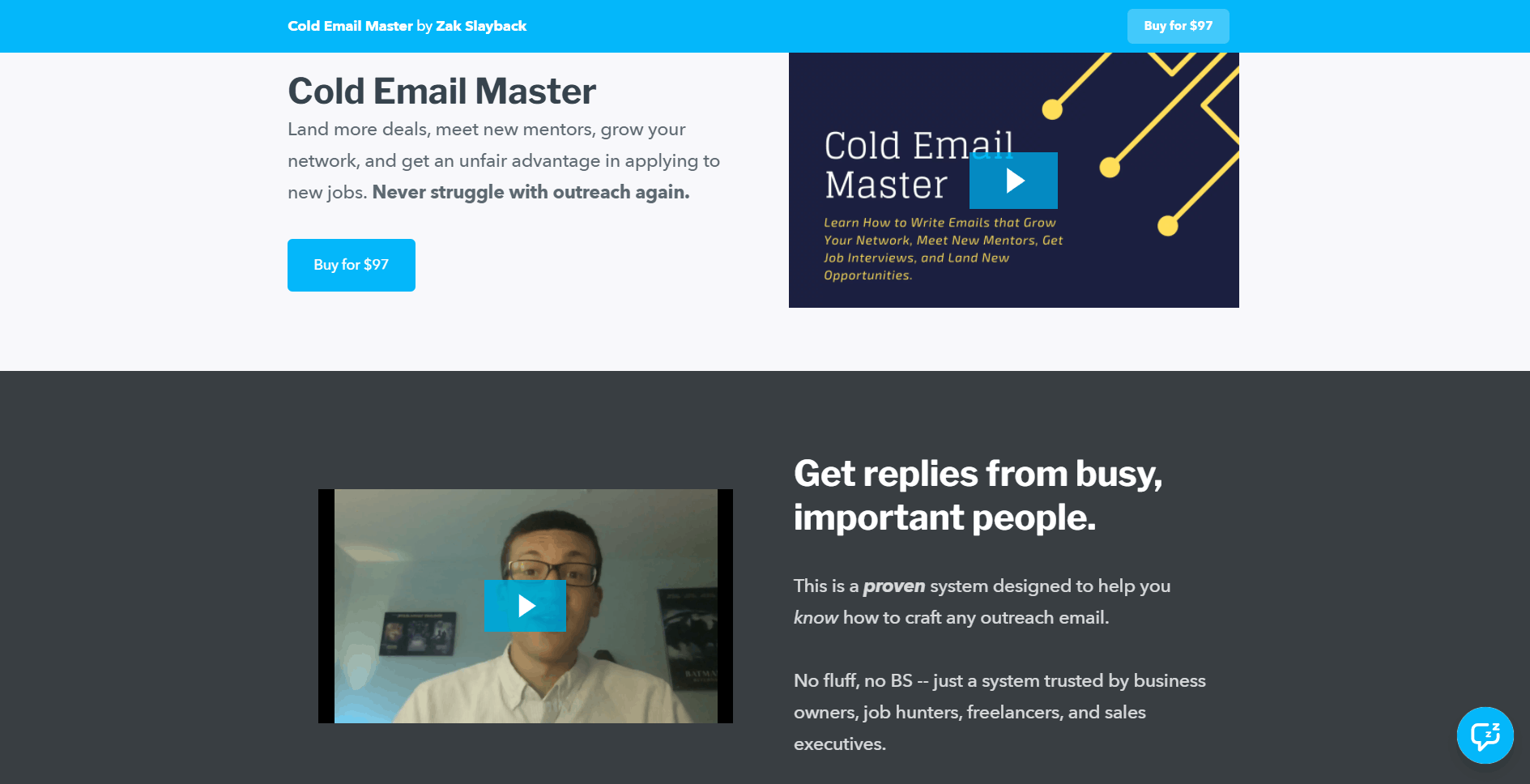 Now, our special entry on the list isn't a cold email software per se. But it can still help you a lot in learning how to master one. Cold Email Master is a step-by-step professional course that can and will teach you how to use cold email marketing like a pro. Having software simply won't do if you have no idea what to do with or how to use it to close sales. That's why taking a course could be greatly beneficial.
Here's what you'll learn:
How to ask what you want – It's simple enough to write an email that someone will read, but the important part is to get the desired reply. That's why you'll learn about specific "reply triggers" and how to implement them best,
How to write subject lines – Most people's inboxes are littered with emails, so you truly need to make your subject line stand out in order for people actually do want to read them.
How to structure an email – Learn how to structure an email that answers any possible question before readers have a chance even to ask them and make it engaging and elicit a response.
What to do if you hit a dead-end – Sometimes the conversation goes stale, and soon enough, you're not getting responses or engagement anymore. Learn how to bounce back from a dying conversation.
Postaga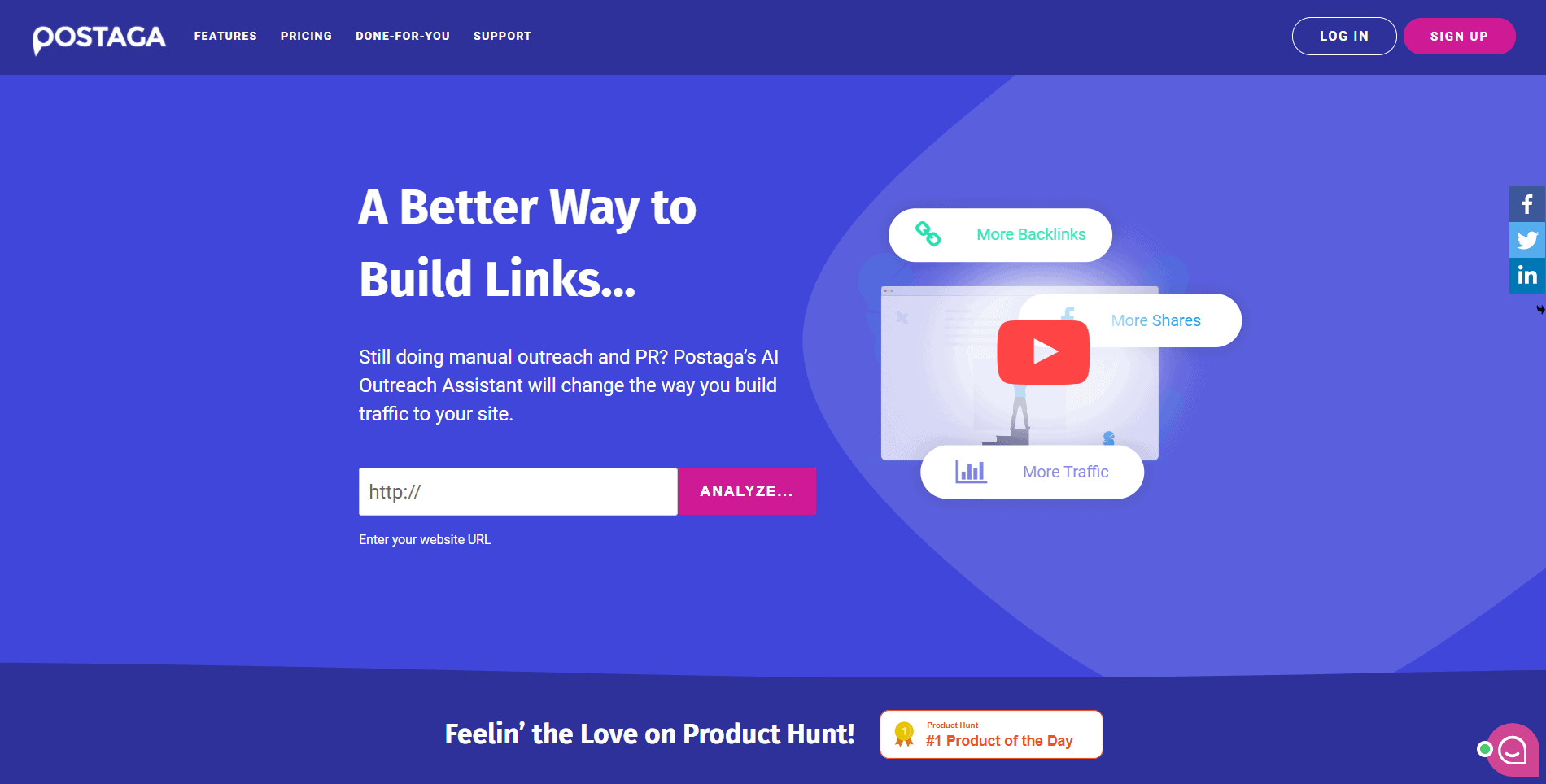 The number one spot on our list goes to Postaga and for some very good reasons. Its primary goal is that you end up driving more traffic to your site, getting shares from people you've mentioned or linked to, and build relationships with people in the industry. In essence, to further your business by creating connections.
One of its key features is finding promotional opportunities for your content. This gives you a head start and is more likely to work than if you were to promote randomly. When it comes actually to find the right contacts for you, this tool will scan links in search of quality emails, LinkedIn, and Twitter profiles. Once all of that is done, all that's left to do is set your outreach to autopilot and watch the contacts mount. An additional feature Postaga offers is an AI writing assistant that's there to make sure your emails sound personal and relevant and not like spam.
If you're interested in this tool, you'll be delighted to know that it's currently 100% free on AppSummo, so run along and grab a code as fast as you can. It literally costs you nothing.
WoodPecker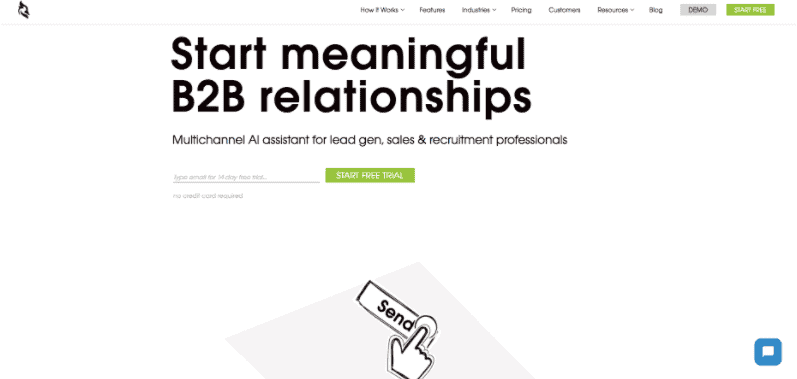 Woodpecker is a top-rated tool for cold email marketing, and one of the top reasons that's the case is that it makes the emails you send out seem personal, like a one-on-one conversation with each prospect. The entire process is automated, so every user can get maximum results while spending minimum time.
You can use it to send emails via Office 365 or Gmail, plus it integrates with Zapier Salesforce and other useful business tools. This software also offers some high-end features like A/B testing and if-campaigns.
If you wish to try it out before making a final decision, there is a 14-day free trial. As for the paid plans, the price varies depending on the number of contacts and features you wish to purchase.
SmartReach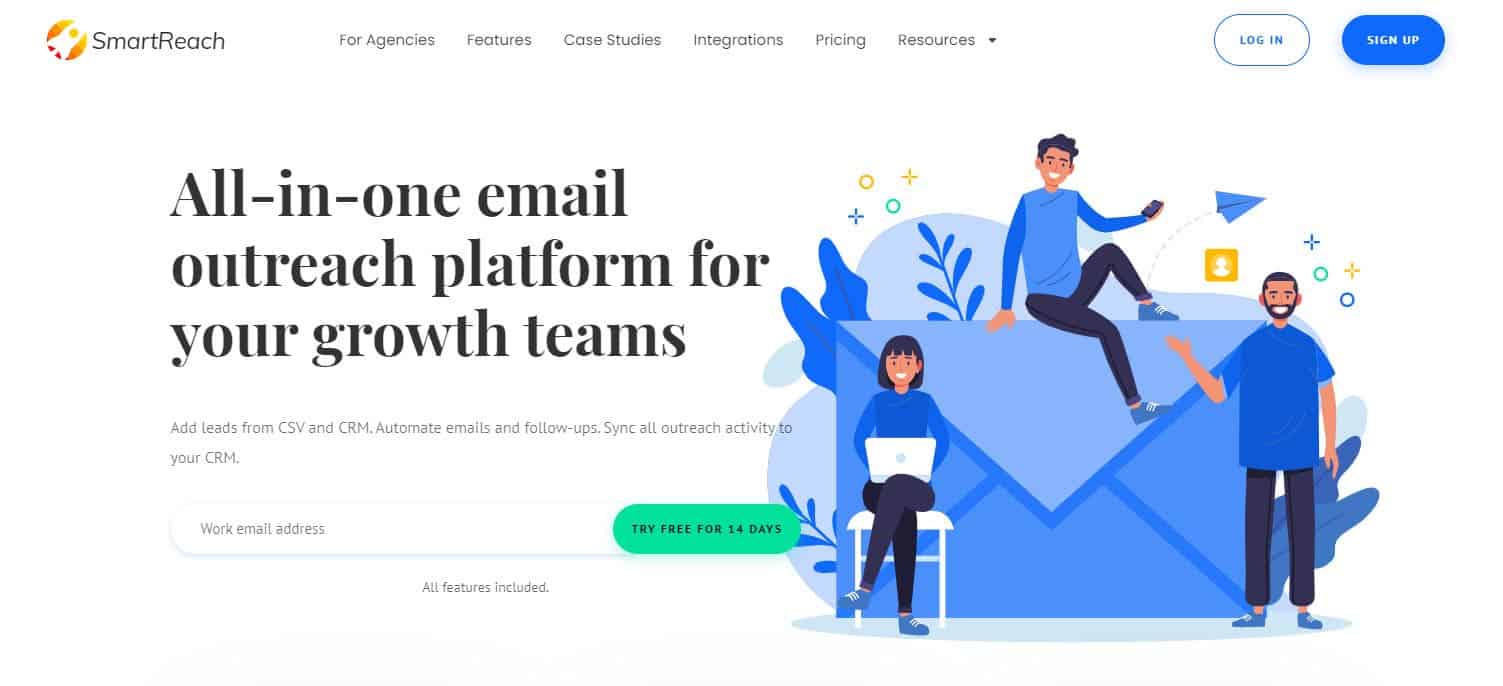 This one we'd recommend for those that already have experience in this sort of marketing. It's rather advanced software with plenty of sophisticated features that a beginner might not find the easiest to use and navigate. Like any other tool of this kind, SmartReach offers email personalizations and scheduling, supporting virtually any popular email client.
Some of the top-notch features it offers are email validation, warm-ups, spam tests, team collaboration, email analytics, and prospect management. It also provides integrations with HubSpot, Zapier, Pipedrive, Salesforce, etc.
With such features comes a price to match. SmartReach offers three pricing plans ranging from $24 per month for a Standard plan all the way up to $59 per month for the Ultimate plan. Every subscription allows for one account only and is changed monthly.
AutoKlose
AutoKlose is another feature-rich tool, and the only reason we didn't rank it higher is because of its price point, but more on that later. With this tool's help, users will be able to target their prospects effectively by utilizing AutoKlose's massive database filled with B2B prospects. Once the prospects have been chosen, the email you'll be sending to them will all be carefully tailored and suited to them. That way, your chances of getting a reply are munch higher as compared to a generic spammy email.
Every success or failure can also be carefully monitored from the dashboard, so no matter what's going on, you can keep an eye on it while you're watching your business grow.
The Starter plan stands for $49.99 per month for a single user, while the Small Business plan, which allows for up to 5 users, comes around to $149.99 per month billed annually.
Hunter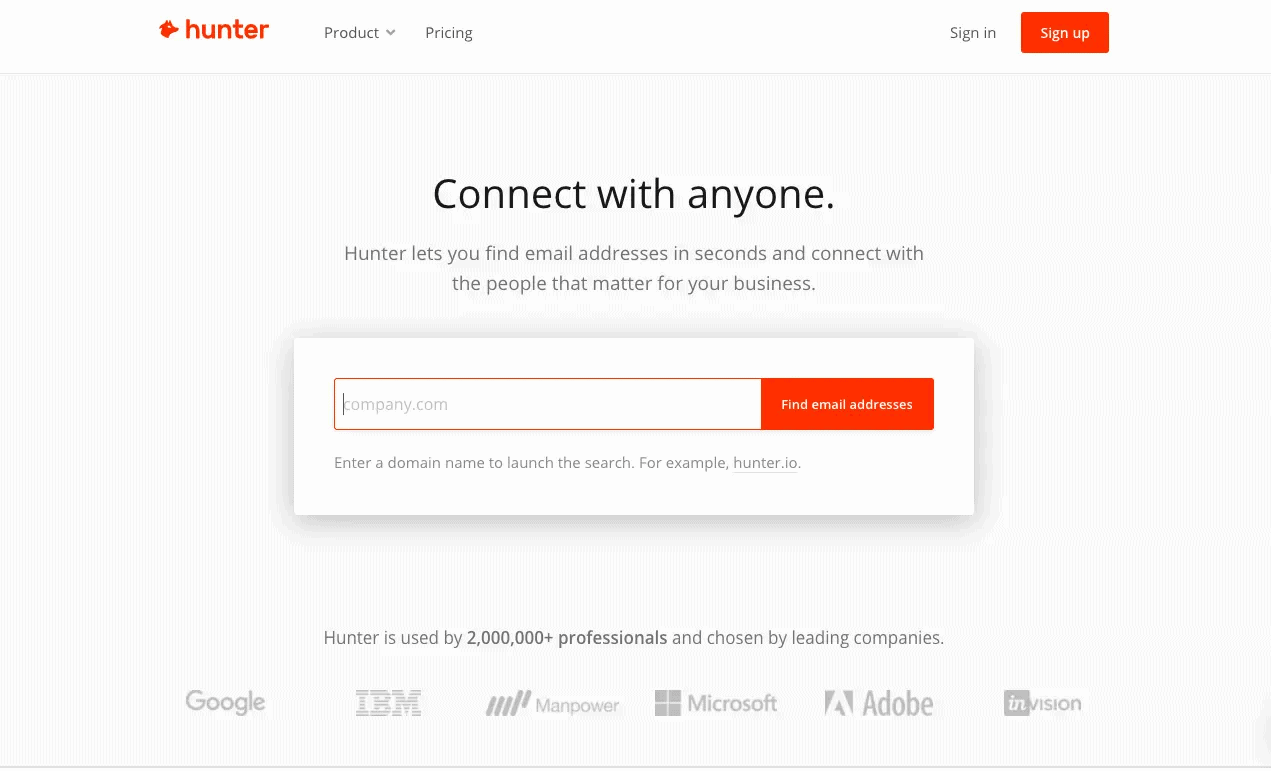 Hunter is a tad different from other services we've mentioned so far. Mostly in that,  it's entirely web-based. This is an email outreach tool that aids businesses in collecting and immediately thereafter verifying email addresses. If you're in the market for an all-rounder, this tool is probably the one you'll be looking at.
Their statistics show that the emails provide are accurate 90%, which absolutely fantastic and way higher when compared to some of the other ones. Hunter offers another fantastic feature called author finder, in addition to helping you find addresses and personalize emails for your campaigns. With the help of this feature, you'll be able to fetch the email of any article writer you stumble upon.
There is a free version, but as one might expect, it's really limited. The rest of the plans range from 49€ /mo to 399€ /mo.
Yesware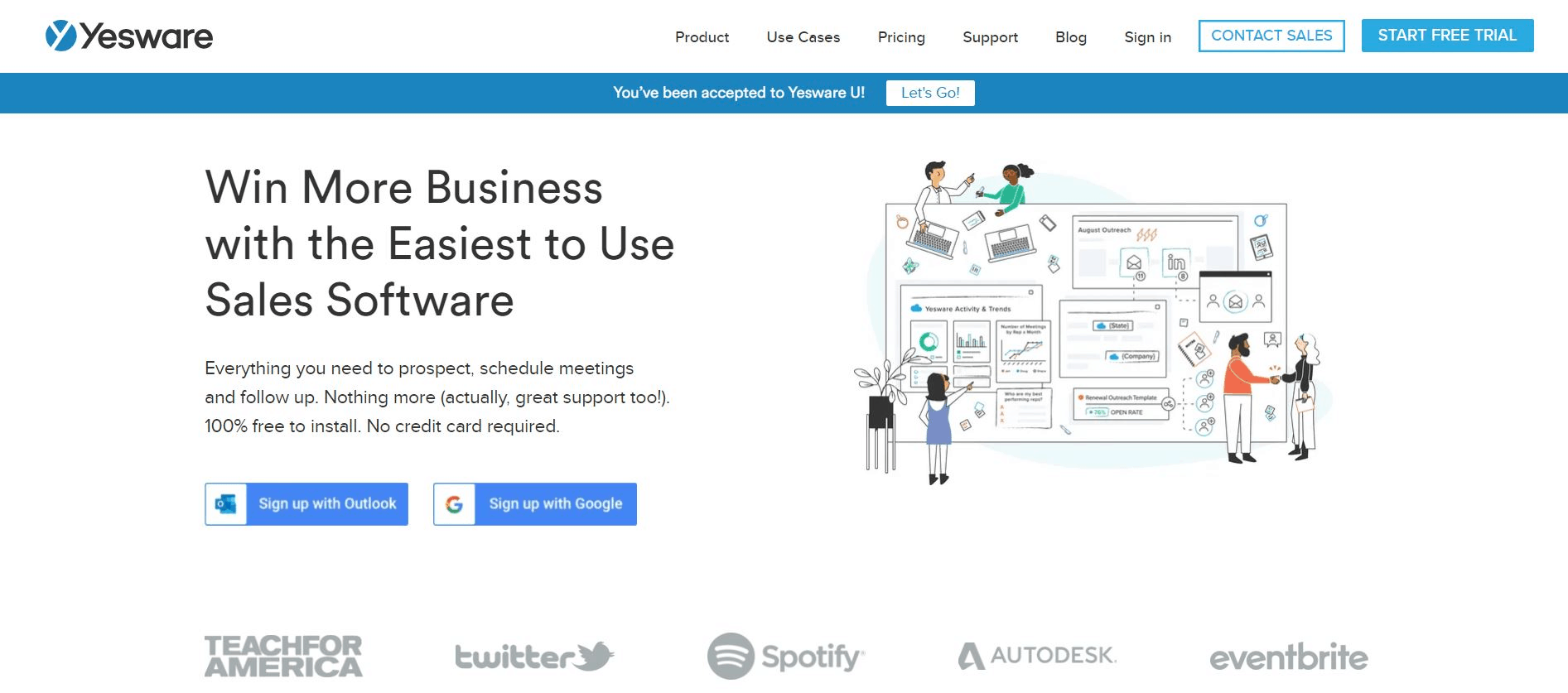 Yesware is another handy tool that could greatly benefit you. However, it is worthy of note that this software only allows you to import prospects from CVS files; Google Sheets or CRMs are not supported. Regardless of this, it makes your prospects simpler by allowing the user to add tags and create lists for better organization.
When it comes to the cold email features themselves, there are plenty. The features include but are not limited to mail merging, reply detection, auto-reply, and bounce detection, open and click rates stats, default email signatures, etc. The tool also integrates with LindeIN Sales Navigator that increases productivity.
The monthly subscription fees vary on the features you want to have. The plans start at $15/mo per user.
Reply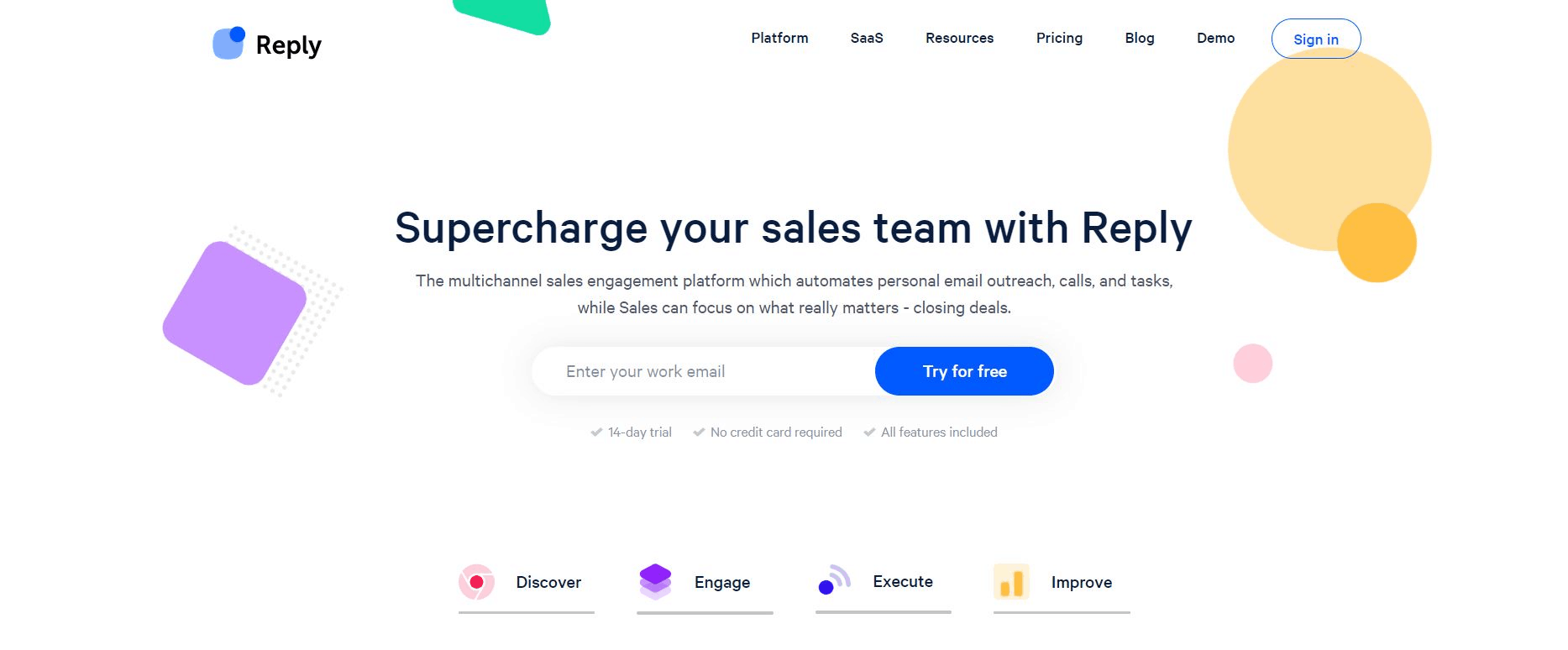 Reply is a fantastic tool filled with features, but these things usually go with a price to match. Unlike our previous entry, this tool allows for importing prospects from various CRMs and CVS files but once again, no Google Sheets. If you end up deciding on this tool, you'll be able to send emails from Gmail, Outlook, and Exchange.
Reply also offers some great features:
A/B testing
Auto bounce detection
Customizable unsubscribe links
Open and click rates
A delivery window
The ability to set time zones
Detailed reports and analytics
The pricing for this tool starts at 70$/mo per user and comes with the ability to contact 1000 people. You'll be looking at anywhere between $90 per month and $120 per month for more contacts.
Mixmax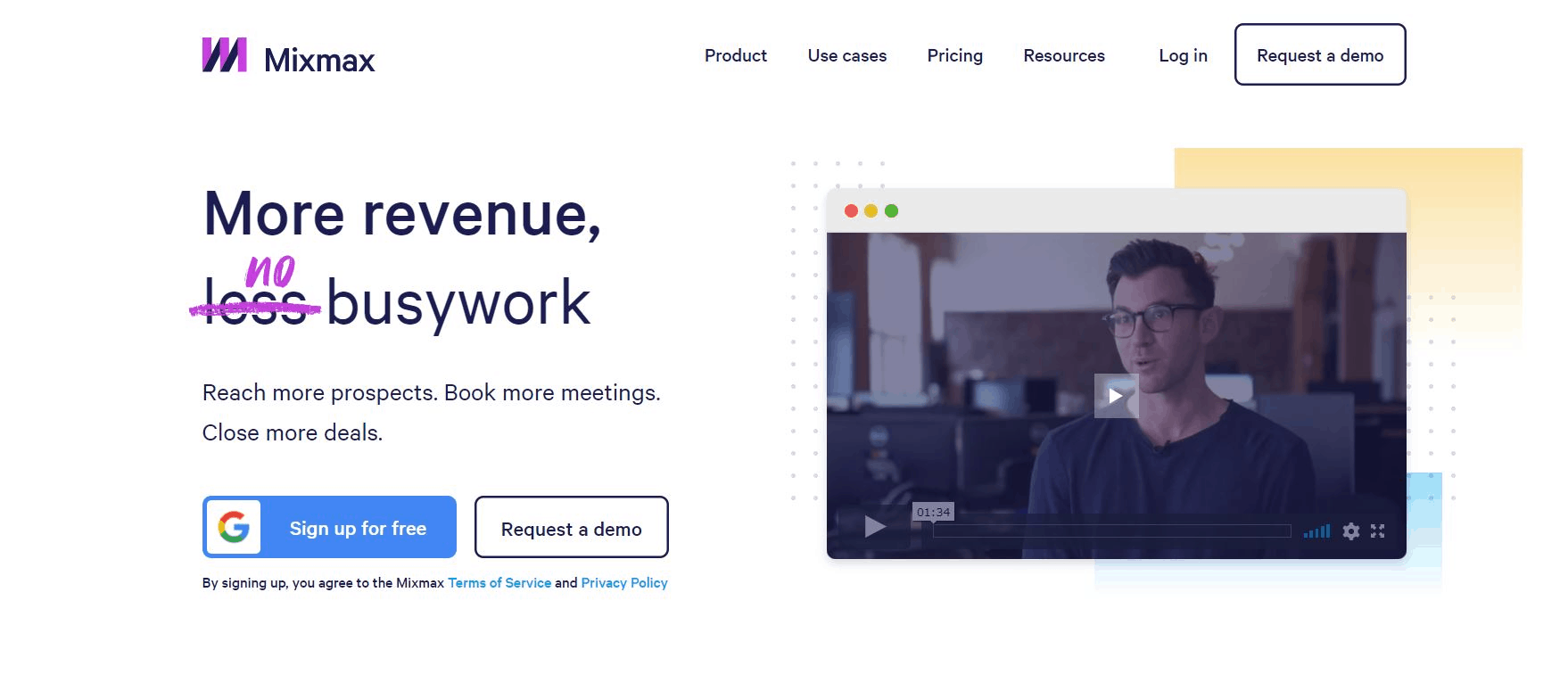 Now, this tool is not as comprehensive as some of the other ones on our list. However, the reason we decided to add it at the end is the price point. This one is really cheap when compared to the others. Mixmax does allow the user to import from Google Sheets, so if you were thought that was lacking with the previous entries, consider this one.
The actual campaign features are a tad basic, but they'll do the job nonetheless. These include mail merge, reply detection, setting a time zone, auto-reply detection, bounce detection. This tool also features integrations with Salesforce, Pipedrive, Dropbox, Giphy, etc.
When it comes to pricing, this one falls in the cheap category. The paid plans start at only $9/mo per user and go up to $49/ mo per user. Mixmax also offers a 14-day free trial, as well as a basic free plan.
Final Thoughts
Hopefully, this article was of some help to you, and you've found the information you were looking for. If you have any further questions, leave a comment below.