You have probably already figured out that visuals can help you much more than plain text regarding statistics and everything else that concerns numbers. Running a business can be a hard and demanding job, but if you choose the proper tools that can help you reach your goals more quickly and efficiently, your job will become a piece of cake. 
We have chosen the five best online chart tools that we certainly recommend, and it is on you to pick the most suitable one.
Redbooth

ClickUp

Canva

Google Sheets

GanttPRO
Redbooth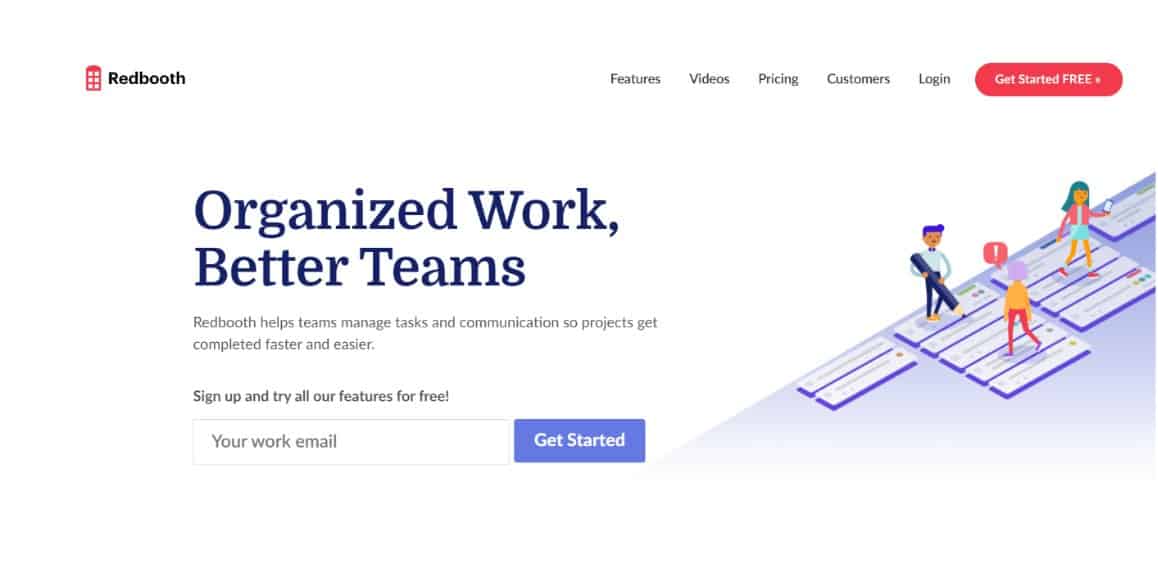 Redbooth is among the most popular chart tools that will do most of the work done. With this tool, you will be able not only to make beautiful and useful charts but plan a whole campaign or see client engagement. This way, you can track and monitor your projects and visualize them by using the Gantt charts that are extremely simple and effective.
Redbooth can be used for free, but you can also get a business plan if you wish to expand your user experience. It can be found here: https://redbooth.com/. 
ClickUp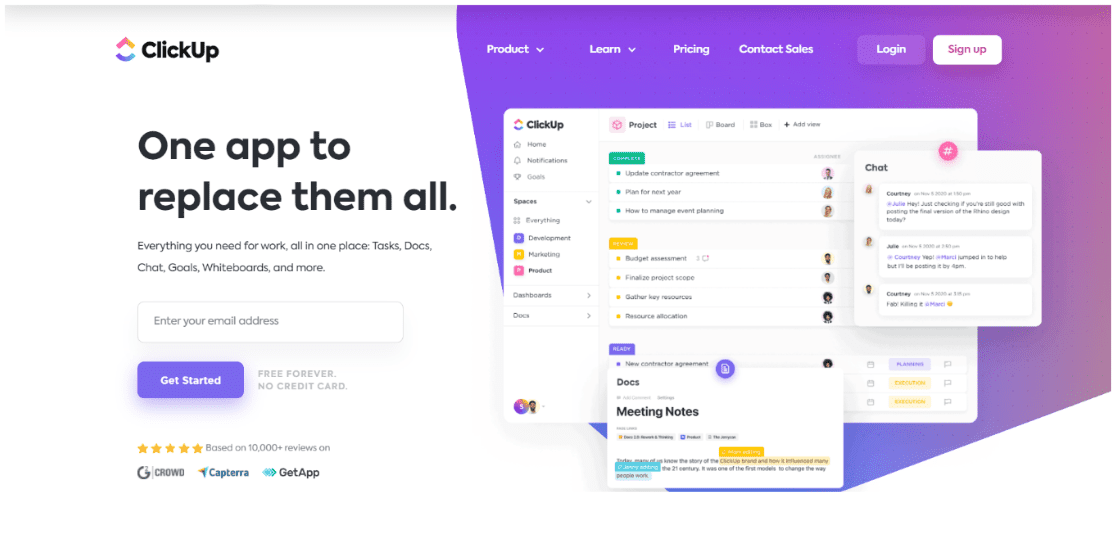 ClickUp is primarily a business management tool with numerous features that can simplify your everyday tasks and help you track your projects and workflow. Measuring your success and managing your goals are just some of the essential aspects of this tool. You can make all kinds of charts that will visualize your work and continue doing your thing carelessly.
This tool has different plans, but one of them is free forever, as stated. You can find it here: https://clickup.com/. 
Canva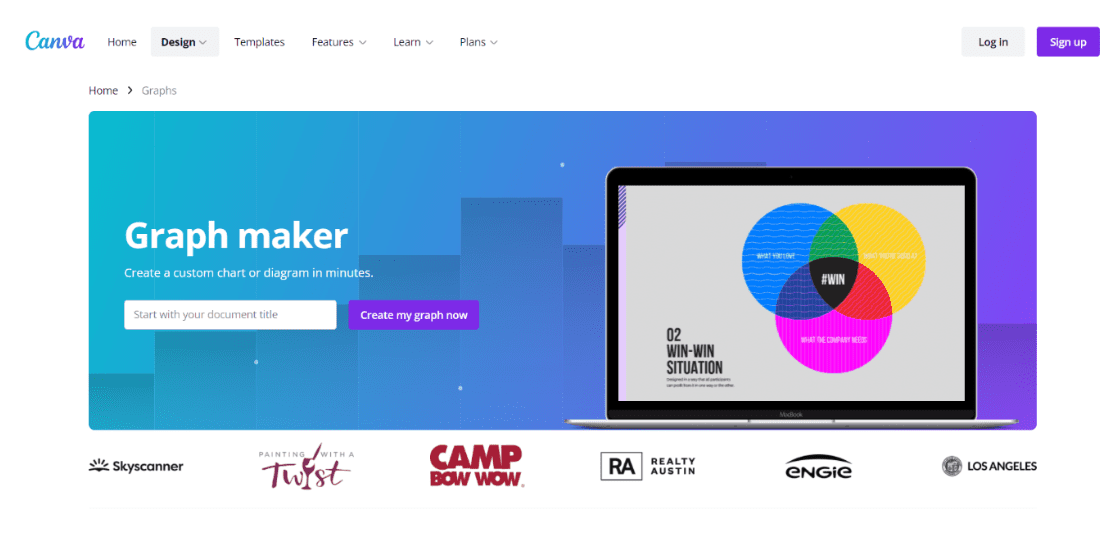 Canva is undoubtedly one of the leading tools for companies all over the world, and it can be used for multiple purposes. One of them is creating astonishing graphics such as charts. With this tool, you can create a diagram or custom chart and visualize your data in only a few minutes.
The software is straightforward but provides professional and well-structured charts to track your workflow and projects. You can choose among various templates, colors, designs, fonts, and more. There is an available free version of it at https://www.canva.com/graphs/.
Google Sheets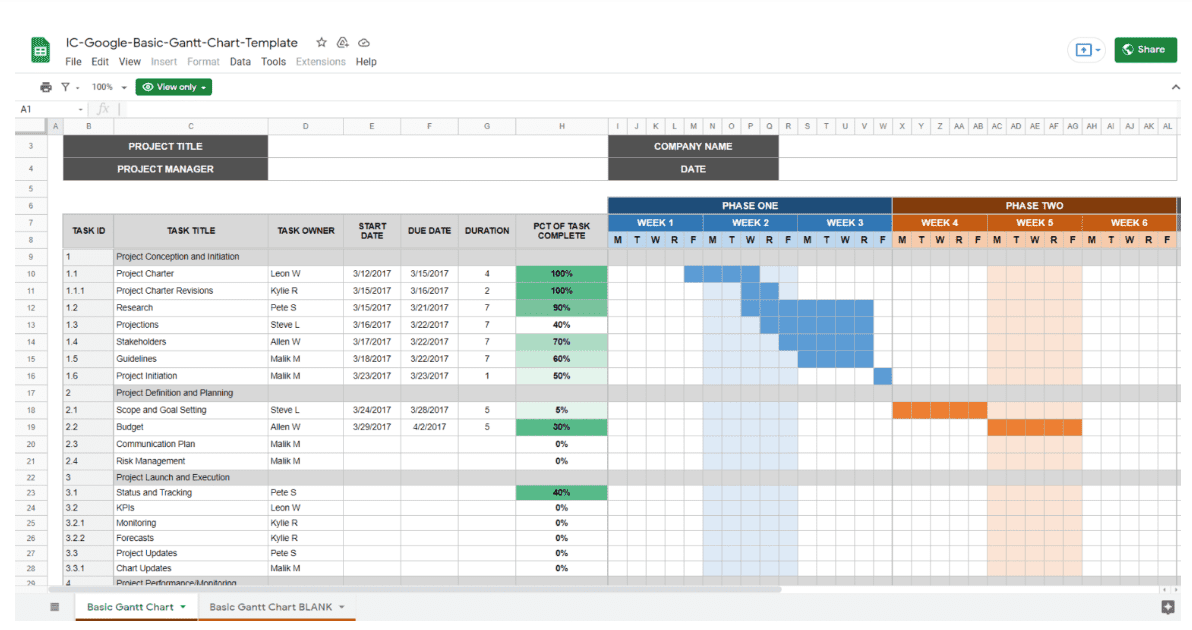 If you want to have all the features available for free, you can always try Google Sheets. Although this tool is mostly used for crunching numbers, it also enables you to create Gantt charts.
There is built-in software for Gantt charts and various templates that you can use and modify according to your wishes and store them in the cloud. It is available at https://www.google.com/sheets/about/. 
GanttPRO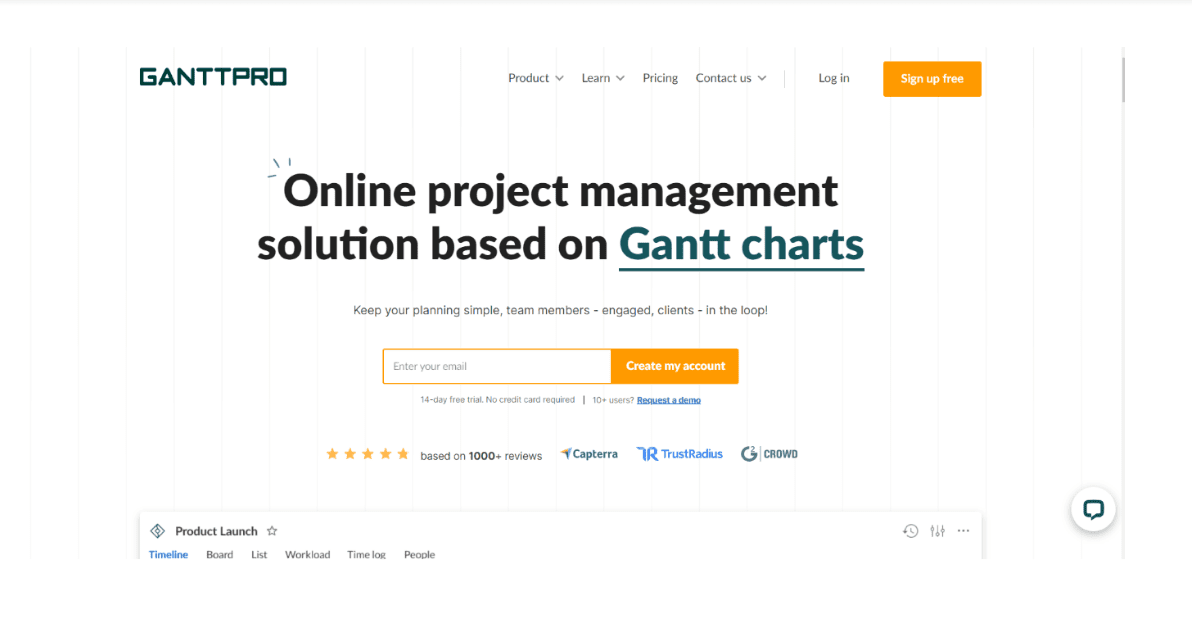 If you are unsure about Google Sheets and other tools, you can always play safely and decide to go with GanttPRO, a tool specialized for creating charts. It is one of the best solutions on the market and will not let you down when it comes to templates, organization, accuracy, and management.
There is also a free trial for this tool, but its basic price is $8,90 monthly. You can find it at the following link: https://ganttpro.com/. 
Conclusion
All of these tools have a great reputation and efficiency when it comes to task management and creating charts. If you wish to have a tool that will save you a lot of time, keep stress away, visualize your project and keep track of your business, it is high time you picked out one of these that we recommend.