Whether you are starting a career in photography/photo editing or you want to do more creating blog post images, nothing can assure your success more than the best desktop software for editing photos. And of course, you want to explore all the best Photoshop alternatives.
The idea is to create stunning images from varying picture qualities, and most professionals in photo editing would recommend Adobe Photoshop, which is arguably the best photo editing software at the moment. Well, no tool could be referred to as "complete" in photography.
While beginners struggle to unlock the mouth-watering features of Photoshop, some professionals don't completely rely on the software for photo editing. Many of us are more comfortable with Photoshop third-party plugins such as DxO's Nik collection while others prefer to combine photo editing software in their projects.
It doesn't matter where you belong.
From beginners in a hurry to start making stunning images to professionals looking forward to expanding their horizon. Startups in search of budget-friendly photo editing software, publishers with little time for creating blog post images using free SVG files, and individuals resolute about free photo editing software will find this article useful.
List of 8 best Photoshop alternatives
PhotoScape X is quite an impressive Photoshop alternative if you are concerned about features. Considered an all-in-one software, the photo editing app supports RAW files, has tons of filters & effects, a simple layout, etc. The software is very much user-friendly. A PhotoScape X ICON on the upper left of the software takes you to a list of tutorial topics which is quite handy if you get confused at any point using the software.
PhotoScape X features include
Photo merging tool
Support for multiple languages
290+ frames and 240+ shapes
Batch renaming, resizing, format change tools
Tons of filters & effects
Background cut out, etc
PhotoScape X is available on Windows 10 and Mac for free. The premium version (PhotoScape X Pro) costs $39.99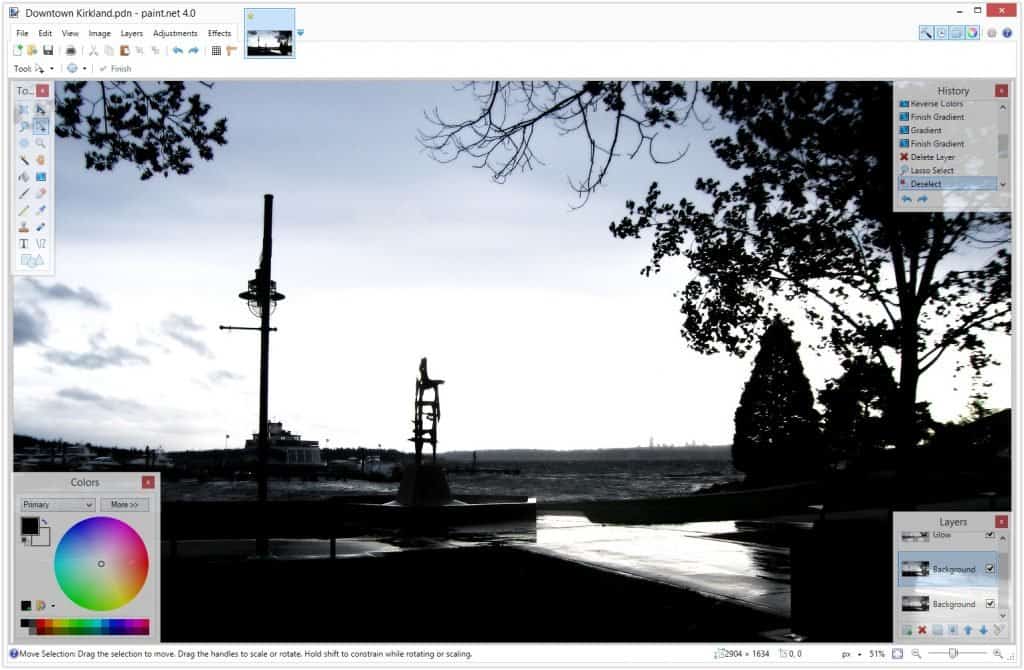 Initially released in 2004 as an advanced version of the Microsoft Paint, Paint.NET has gone a long way to becoming a powerful photo editor that's easy to use. It features blending and layer support, automatic filters, and supports external plugins created from the Paint.NET community which extends the software capability. Paint.NET has an intuitive user interface – a reason why even individuals with no experience in photo editing are comfortable with the software.
Paint.NET features include
Simple and intuitive interface
Active online community
Unlimited history
Special effects
Paint.NET is available only on Windows 7 or newer. You can download Paint.NET free at getpaint or pay around $8 to get the app on Microsoft Store.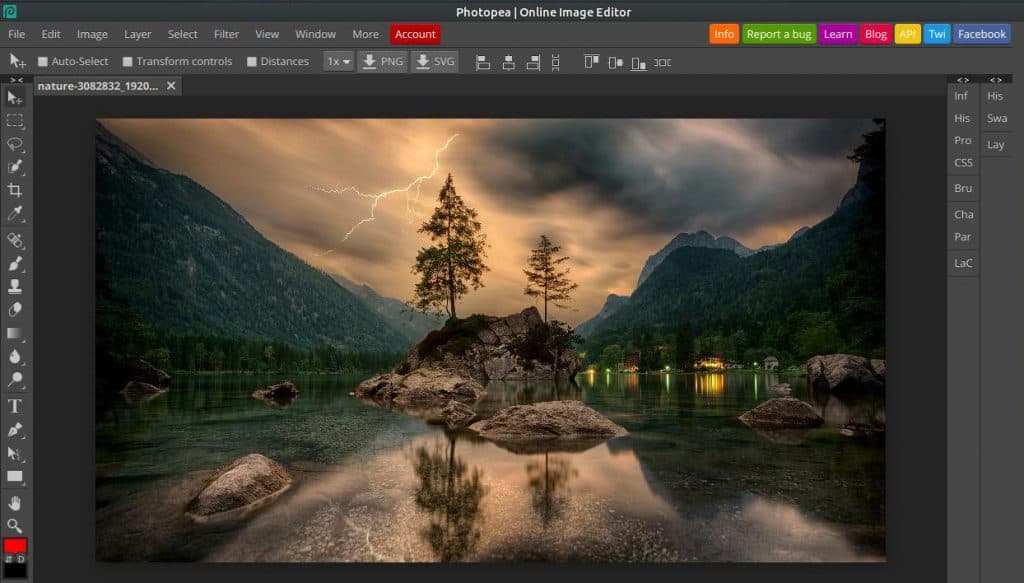 Arguably the best online photo editor, Photopea runs on any major browser without a need to download or install any software. The photo editor supports almost any file type, including Photoshop project files, sketch, SVG, and RAW images from your camera. Photopea layout resembles that of Photoshop and totally free with ads by the right-hand corner of the browser. The premium version removes the ads and gives you double the steps in history available on the free version.
Photopea features include:
Batch editing
Import and export option
Tools for Transformation
Filters and effects
Support for collaborating editing
Enhancement tools
Photopea 30 day license is only $5.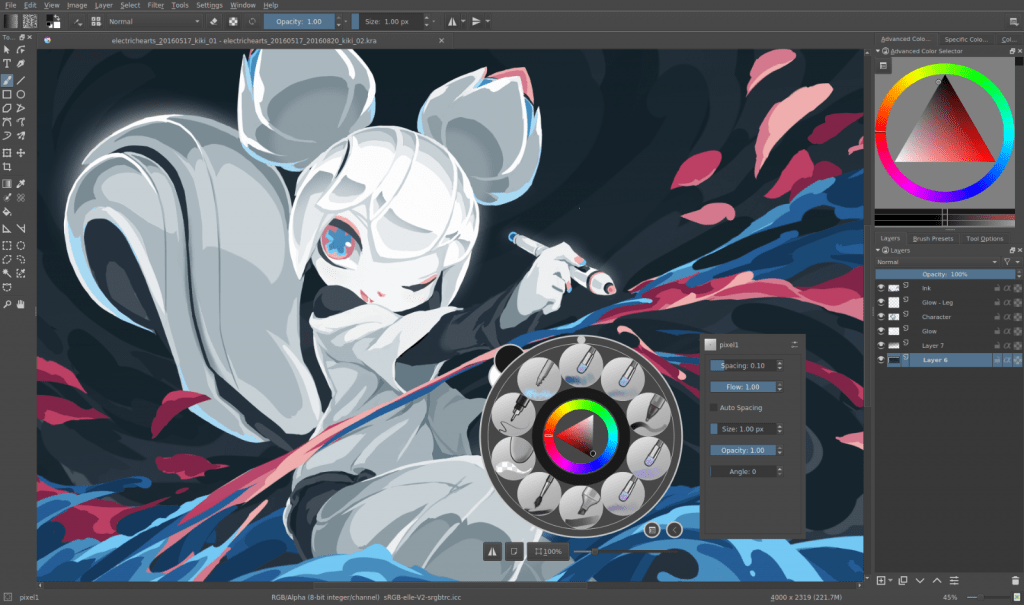 This open-source photo editing program comes with a ton of features that include a large amount of brush customization. It's a common program among people that do creative image design. The layout is great-looking with the primary tools stationed along the left, just like Photoshop and quick access to brush presets which speeds up the workflow quite a bit. Unlike Photoshop which requires a yearly subscription, Krita is totally free, giving you full freedom to creativity. The user interface is quite intuitive and the layouts customizable. Aside from being one of the best Photoshop alternatives out there, Krita is a painting tool every creative image designer should have.
Krita features include:
Drawing assistant
Layer management
Transformation tool
Python Scripting
HDR painting
Krita is available for Windows, Linux, and Mac. The software is available for free download on the Krita website, with an option to donate.
Some experts believe that Corel PaintShop Pro is in many ways superior to one of Adobe's photography packages: Photoshop Elements. The only shortcoming is its compatibility. PaintShop Pro is only available on Microsoft Windows, even though it's a powerful photo editing tool.
PaintShop Pro supports well-advanced photo editing features such as 360-degree photo editing and AI-powered creative presets. The software is pretty easy for complete beginners to grasp; it's one of the most straightforward photo editing software on this list aside from Paint.NET.
Corel PaintShop Pro features include
Precise retouching
360-degree photo editing
Artistic photo compositions
Simple GUI
Complete HDR and RAW control
Corel PaintShop Pro is available on Windows 7 or higher at a cost from $69.99, with free trials available for 30 days.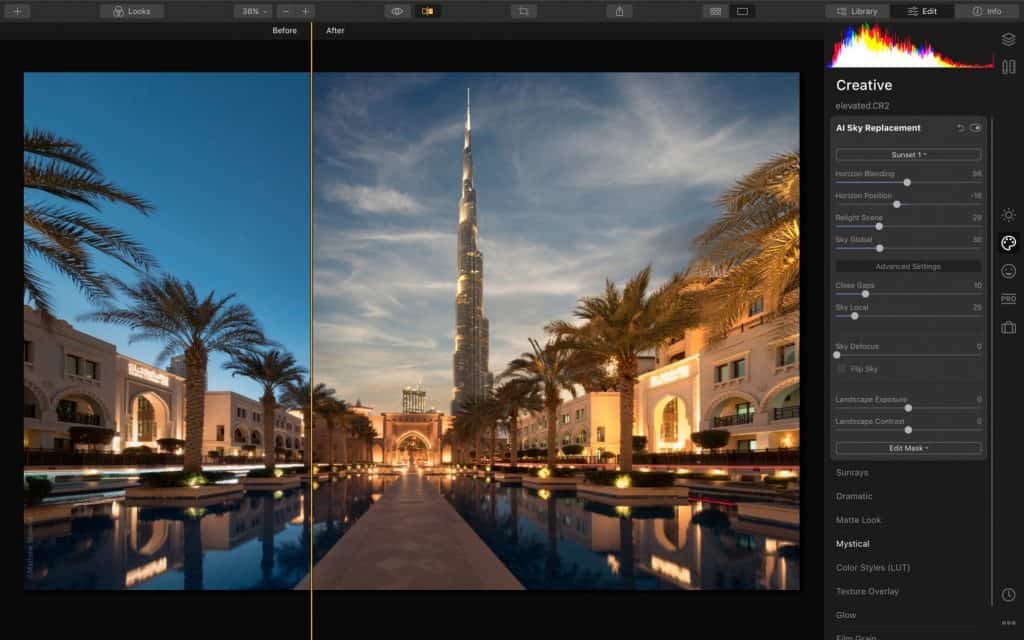 Luminar 4 is one of the most innovative photo editing software on our list and highly recommended for anyone planning to combine photo editing tools. Largely compared to Adobe Lightroom, which is considered an alternative to Photoshop, Luminar 4 can serve as both a standalone photo editing software and a plugin for other photo editing software, including Photoshop.
The best aspect of Luminar, aside from the simple user interface, is the key features powered by artificial intelligence. The Accent AI automatically analyzes and enhances your photos so you don't make several adjustments. The sky enhancer automatically tracks the sky in every photo and will make them more expressive. You can add and customize sun rays in your photo using the Luminar 4 Sky Ray feature.
Luminar 4 features include
Support for 10 languages
Can be used as a plugin or standalone
AI sky replacement
AI Skin enhancer and portrait enhancer
Special presets for drone photos
Noise removal tool
Luminar 4 is available on Mac and Windows PC, starting from $89.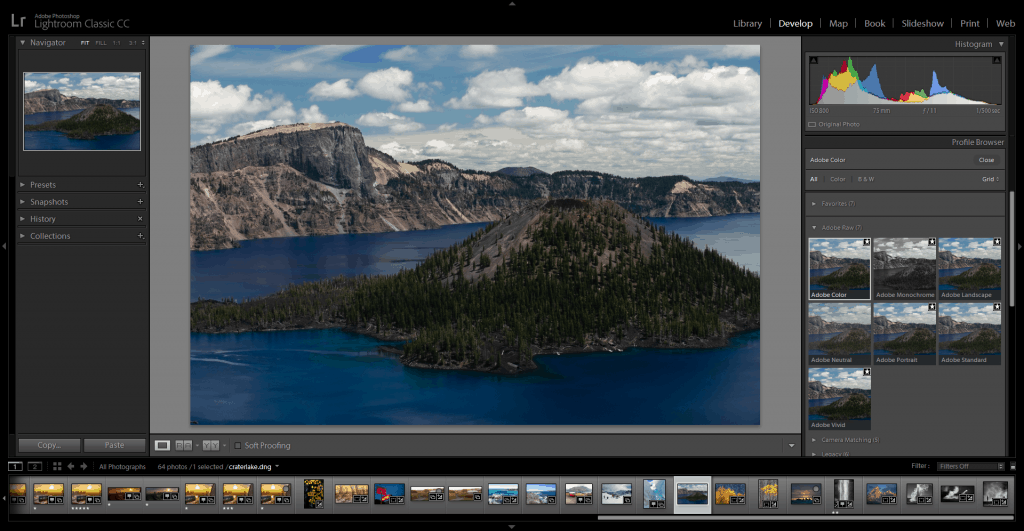 Adobe Lightroom is the best photo editing tool you can use to replace Adobe Photoshop if you want a photo editing software with a user-friendly interface. Lightroom allows beginners to access nearly all Photoshop features without having to learn the advanced tool. It's also considered as a tool solely built for correcting shadows, colors, exposure, and lighting.
It's quite easy to edit photos manually using Lightroom's sliders or presets made by professional photographers. The software also allows you to set your own presets and edit a large number of photos at once by one click.
Lightroom supports RAW processing and editing with a straightforward, intuitive interface. Most publishers prefer Lightroom because it's lightweight and can easily synch with a WordPress site, allowing for easy uploads.
Adobe Lightroom features include
Professional color correction
Easy to learn
Batch processing
Professional filters and presets
Support for multiple devices and library integration
Customizable sliders
Website export
Non-destructive editing without layers
Adobe Lightroom starts at $9.99 per month. Free trials last for only seven days.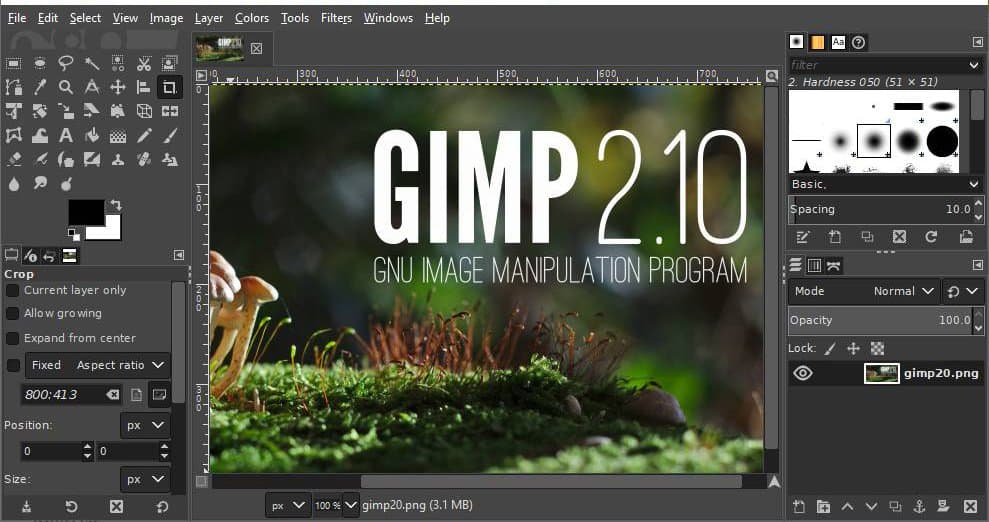 GIMP is open-source and free software for photo editing and retouching. Developed as part of the GNU Project, GIMP also supports free-form drawing, a conversion between different image formats, color correction, and other specialized tasks.
Just like Adobe Photoshop, GIMP allows you to work with layers and masks, draw elements for marketing templates, and create projects from scratch. The software is one of the most popular software for editing photos because it's open-source which allows anyone to fix the program bugs, create new functions, and tweak the software to suit their preference.
The only sad side is that the program is slightly heavy and not easy to learn. But anyone can learn the software. GIMP supports various image file formats, including Photoshop's PSD files.
GIMP is available on Linux, Mac, and Windows. The software is totally free.
Conclusion
There are many other Photoshop alternatives, but these are worth making out time to explore if you really want something that could conveniently replace Photoshop. You have the choice to experiment with your most suitable painting software. However, it's better if can learn how to use several photo editing software. Of course, that assures you more freedom in creativity. Each of these tools has where they perform better than the other.