What is referral marketing software?
Referral marketing (also known as word-of-mouth marketing) is a really great marketing tactic that helps you promote your service or product by using your existing customers' referrals. They can help you get new customers by simply telling their friends about you and your work, so it really spreads the word bit by bit. Using referral marketing software tools, the whole work gets pretty simplified for many types of marketing. You could really improve your work using the right tools.
Prefinery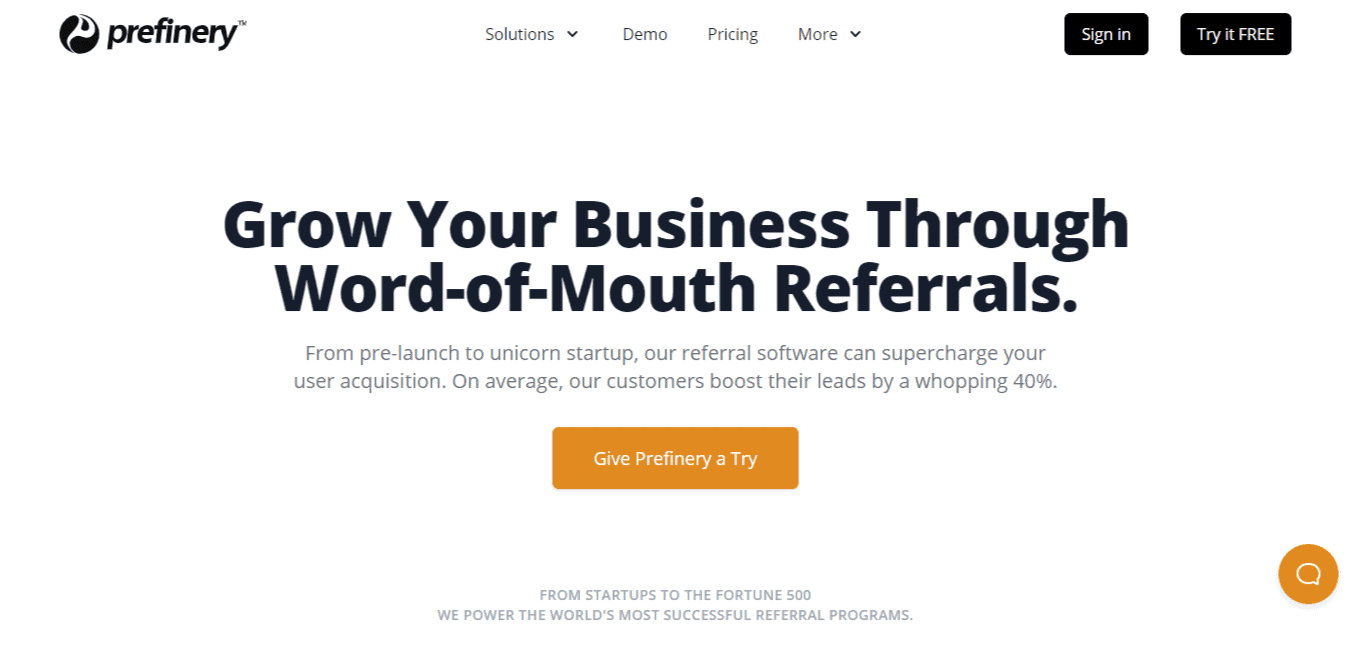 With Prefinery's customization options, you get total control of your referral campaign. There are no templates you need to work around, and you can add text in any language you want. It allows you to adjust your design. You can add fields for personal information, GDPR/CCPA consent agreements, multiple-choice questions, and many more useful things. When you register certain actions, you can send welcome e-mails, referral reminders, rewards, and more. To keep people engaged, you can always create an additional e-mail. When a person makes a goal-based action (for example, subscription to your newsletter, purchase, or something else you want), you can offer a reward.
Prefinery also gives you the chance to see who is interested in your product since it has detailed user insights. You're able to track your performance by metrics like submissions, total shares, impressions, and more.
Prefinery integrates with webhooks, API, Zapier, and third-party analytics with JavaScript snippets. If you want to create a customized and special launch experience, this might be the perfect solution.
Prefinery is focused on building your product and protecting your whole brand. It really boosts the hype for your work!
InviteReferrals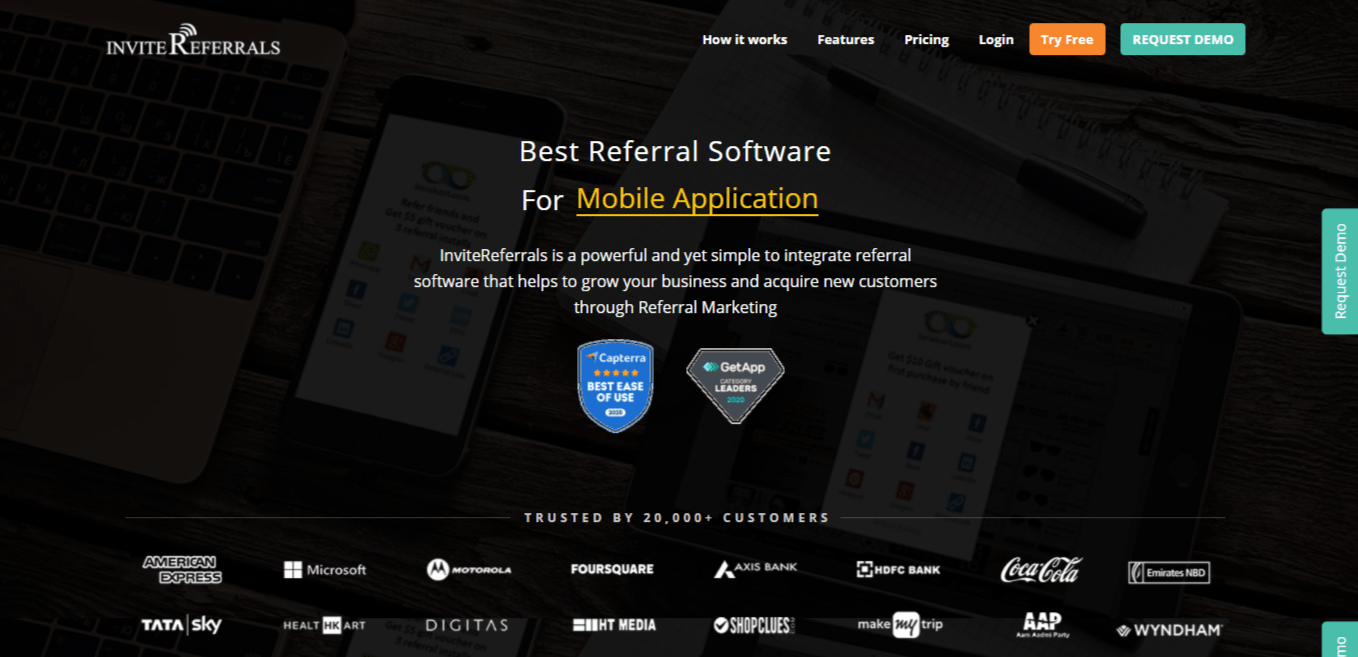 InviteReferrals is a great tool when creating your referral program since it integrates with many other apps and platforms such as WooCommerce, Shopify, and more. It has beneficial built-in analytics that can help you rate your performance and members.
This is how it basically works: The customer uses InviteReferrals mobile app and invites a friend to use it. The friend accepts the invitation, and coupons are automatically being sent to the referrer via e-mail. Pretty simple, right?
It also gives you detailed customer referral program analytics. They track each end every step, starting from shares and clicks all the way to all successful referral conversions such as sales or mobile application installs. One more great thing about it is that you can design your whole campaign without the help of a coder or a designer.
InviteBox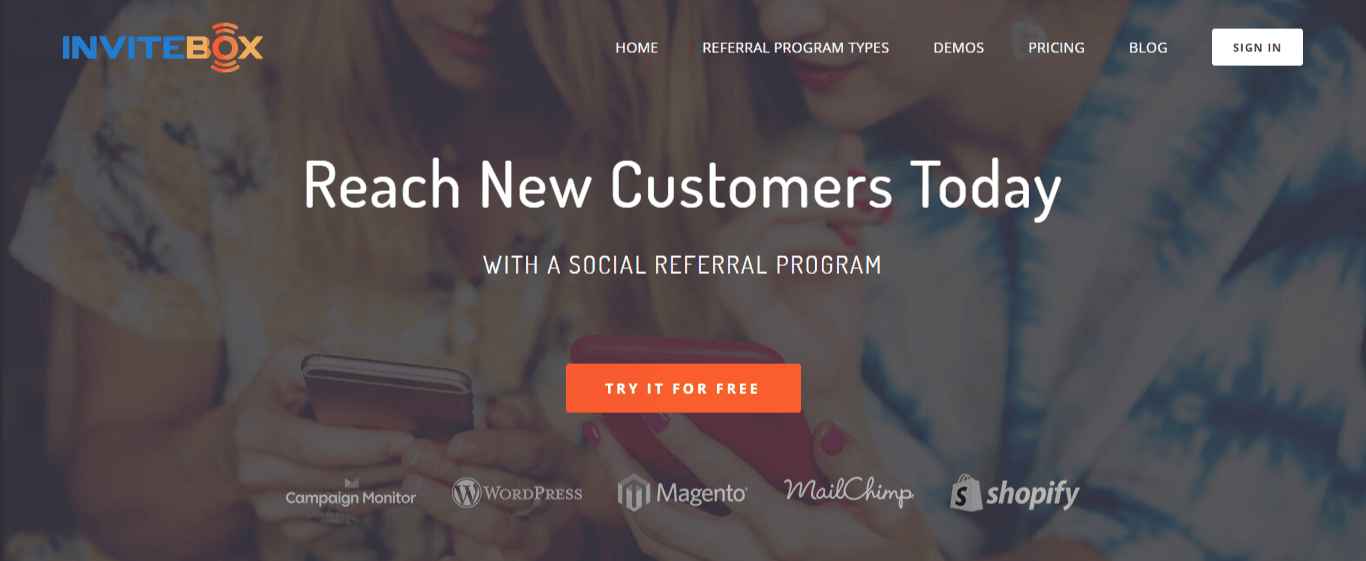 InviteBox is a tool that enables you to add a referral program to your site in minutes by just copying and pasting their widget code to your website page. Their software does the rest of the work. It offers you four types of referral programs:
Instant Rewards (your customers get a reward as soon as they share your link)
Goal-based rewards (best to use for programs that have high-value bonuses, you can reward your customer for bringing a certain number of referrals)
Referral Contest (customers who bring the most referrals within a particular period of time get a reward)
Sweepstakes and giveaways (you make a random selection of customers who win in the certain time period, more referrals increase the chance of winning).
Hello Referrals

Hello Referrals is a referral software tool that is web-based, and it integrates easily with your website. Using it, you can receive, send and track business referrals and sales leads. This tool might not be very personalized as it doesn't really provide much support in optimizing or designing your campaigns. But it is indeed a great option if you only need a platform that helps you manage the referral process to keep track of things.
If you need just a simple tracking tool and referral management, this might be a great tool for you.
Ambassador

Ambassador is an all-in-one referral marketing software tool. It allows you to manage all your brand ambassadors from one place. Using a single platform, you can handle referral, partner, influencer, affiliate, and advocate programs. The program follows a pattern similar to all other referral programs; the main difference is that Ambassador extends beyond customers, so all your brand advocates are included.
This tool is great for businesses with a solid network of brand advocates that is already established.
You can customize detailed referral programs based on customer type and deliver special rewards and messaging while you're analyzing and tracking all of the activities.
Conclusion
Depending on your needs and wishes, there are plenty of referral marketing software tools on the market you could use. Some of them are more customizable than the others, some are harder to use, for some of them you might as well need help from designers or coders. It's all up to you. We suggested you a couple of tools that might be quite useful and easy to manage. Here are some more details to sum it all up a bit.
InviteReferrals could be a great solution for e-commerce and online business, while InviteBox is quite popular in small businesses based on information technology and services. Hello Referral is also pretty popular if you're looking for a simple set up in a smaller business.
Ambassador is certainly one of the most popular referral marketing software that fits all business sizes, and it's really well known. Prefinery is also a great thing to come across while trying to find what you need among the best referral marketing software tools since it is indeed one of the best solutions when acquiring customers or launching a new product and creating a hype around it. As they said, "From pre-launch to unicorn startup, our referral software can supercharge your user acquisition. On average, our customers boost their leads by a whopping 40%."