Every artist knows the struggle of finding new work and presenting your previous in order to get it. You could be carrying the good old briefcase of your previous work carefully selected to impress in your hand. Or, you could just be sending a link for a bunch of online-based projects that you did for exposure. Nevertheless, presenting your previous work to a potential employer is always a stressful situation.
You have probably considered this, and have already decided that it is the right thing to do. You might even have a do-it-yourself WordPress version which you are not extremely happy with. So what is the easiest solution to showcase your work without to go the extra mile, stress out or hire developers to make it happen?
Let's give you a hint: download and install Final Tiles Gallery plugin. It will help you create a beautiful WordPress image gallery without breaking a sweat.
What is Final Tiles Gallery Plugin?
It is a WordPress Gallery plugin for creating albums, portfolios, and showcases. If you are looking to improve your website and get more people to see your work, you might consider upgrading it with this plugin. It will help you create an astonishing and jaw-dropping online portfolio that no one will be able to say no to. It has several rather useful features that your portfolio-website could benefit from.
2 different layouts you could use.
Depending on the images of the work that you have, you might consider your regular gallery to be unable to keep up with your ideas. And let's face it, Pinterest is as popular as ever, so you might want to keep it modern and updated. With this plugin, you can make your portfolio look like Pinterest, using the Pinterest layout. It will allow you to choose the number of columns and to present your work in a manner new clients have seen before and are already familiar with.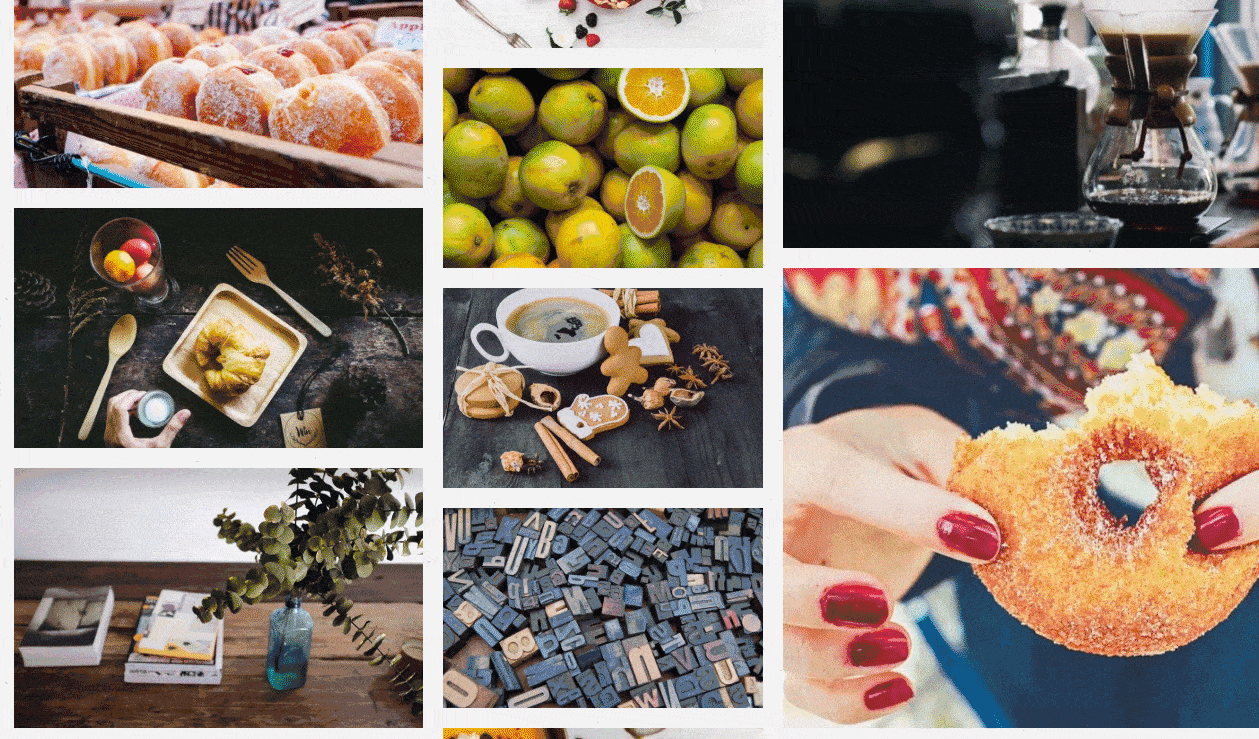 If, however, your pictures are not one size fits all you might want to get the unique Final Tiles Layout. It will present your mixed size pictures beautifully and will have no problem with their different aspect ratios.
100% Responsive gallery
You can also use this plugin to show off that you understand modern life on the go by making sure your portfolio is perfect even on a mobile device. If you create a gallery that can update according to the users' device behavior, you might catch a couple of additional customers.
Mobile devices have a different screen resolution than your regular display and they also tend to rotate. Considering that, the regular resolution will not make it to the finish line. Use this plugin to create a gallery that looks amazing on any device or display.
Hover and loading effects customization
You are an artist, after all. If you weren't looking to impress potential customers with your artistic skills and creativity, you probably wouldn't be reading this article. So why wouldn't you show that off by customizing around the pictures in your gallery?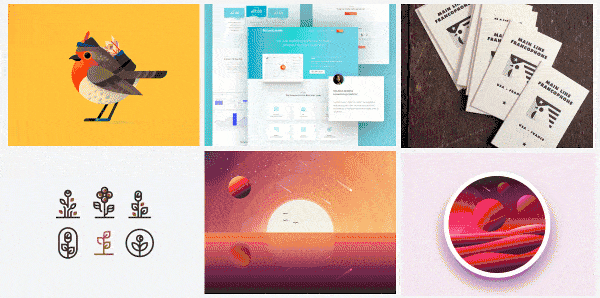 Use the options this plugin provides to create your own hover and loading effects and improve the impact it has on your visitors. You get to decide the amount of zoom and level of rotation that happens when users hover an image. You can also use eight different parameters to make images move once they are loaded and grab a bit of extra attention or use one of the already preset parameters.
Custom captions and links
You should always think of SEO, even though you might not consider it important. Captions with additional titles and descriptions are not to be left out if you are looking for some traffic. Add them and style them to fit the overall vibe of the portfolio. Change the font, size, color, alignment, and position, or even hide them until users hover on the picture.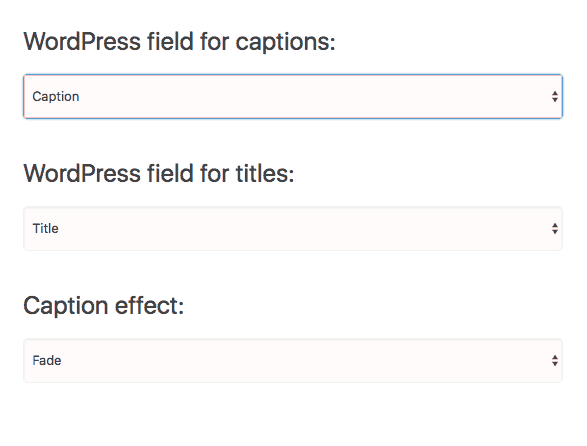 You should also consider adding links to those images, too.
Woocommerce galleries
If you are hustling the WooCommerce this plugin could save you from those hellish standard galleries. Why not present what you are selling in the best possible manner? Use this plugin to create an impeccable presentation of your products and start selling more!
Each of the galleries you create can have one or more categories of product so that your products are organized and easy to find. Set different setting and styles per gallery, and utilize it to bring more money into your pocket. You can also use filters to create a filterable gallery or portfolio using the Final Tiles Gallery. Define any number of filters per each picture to showcase your product.
Post galleries
Every post is important and deserves its place under the sun and on your home page. With Final Tiles Gallery, you are not limited to pictures. You can also create a portfolio of your posts, pages, and custom pages to show off your writing skills, for example. You can build your gallery of words, and present the most important ones on your home page in a form of an easily skimmable grid.
Add videos to the gallery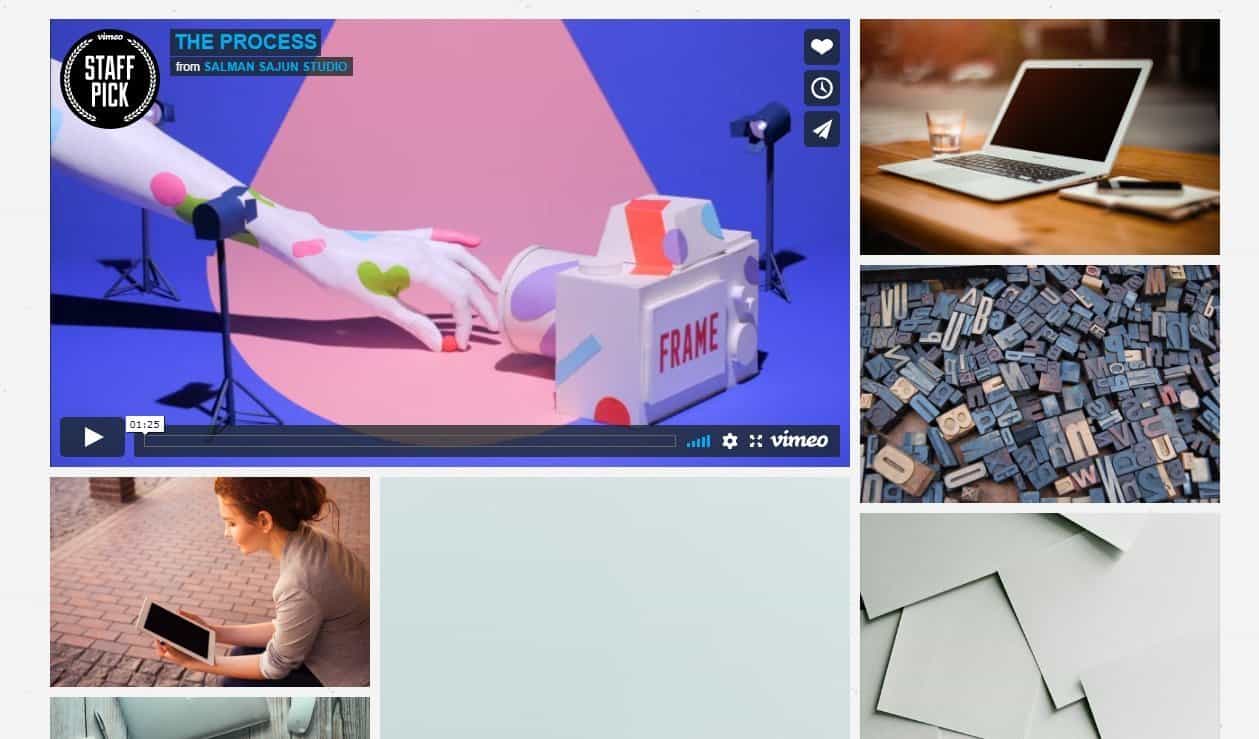 Musicians and video producers are thrilled about this feature of this plugin. If you are looking to showcase videos, you can simply embed videos from any source. Some of the supported sources are Youtube, of course, Vimeo, Wistia, and basically any platform with "iframe type" embedded code.
Pick one of 7 different lightboxes
You want people to be able to contact you. While annoying on some occasion, lightboxes are the perfect way to get your customers engaged and talking to you. Once a lightbox pops up, people will likely decide to leave you with their email, rather than search for Contact segment of your website.
Final Tiles Gallery includes seven different lightboxes, all of them at your disposal. LightGallery, ColorBox, and FancyBox, to name a few. It will also seamlessly integrate with any theme-predefined lightbox you might already have working for you. Do not fix it if it's not broken.
Lightbox can be used in another way. You can utilize them to present a cover picture as a representative for a whole gallery. Pick the one you are most proud of and the one that will get the most clicks. This way you can make sure that your website is not crowded and intimidating to your visitors.
Not only that this is the neatest way to show off your art, but you can also use it for personal purposes. If you have a family website, you should consider gathering pictures around a single event and using a single picture as a cover. It will make it much easier on the eyes.
Sharing is caring
If your art is not going viral, you might feel like it became a part of the big black hole along with other unvisited websites. Or, even worse, that your art is not good enough.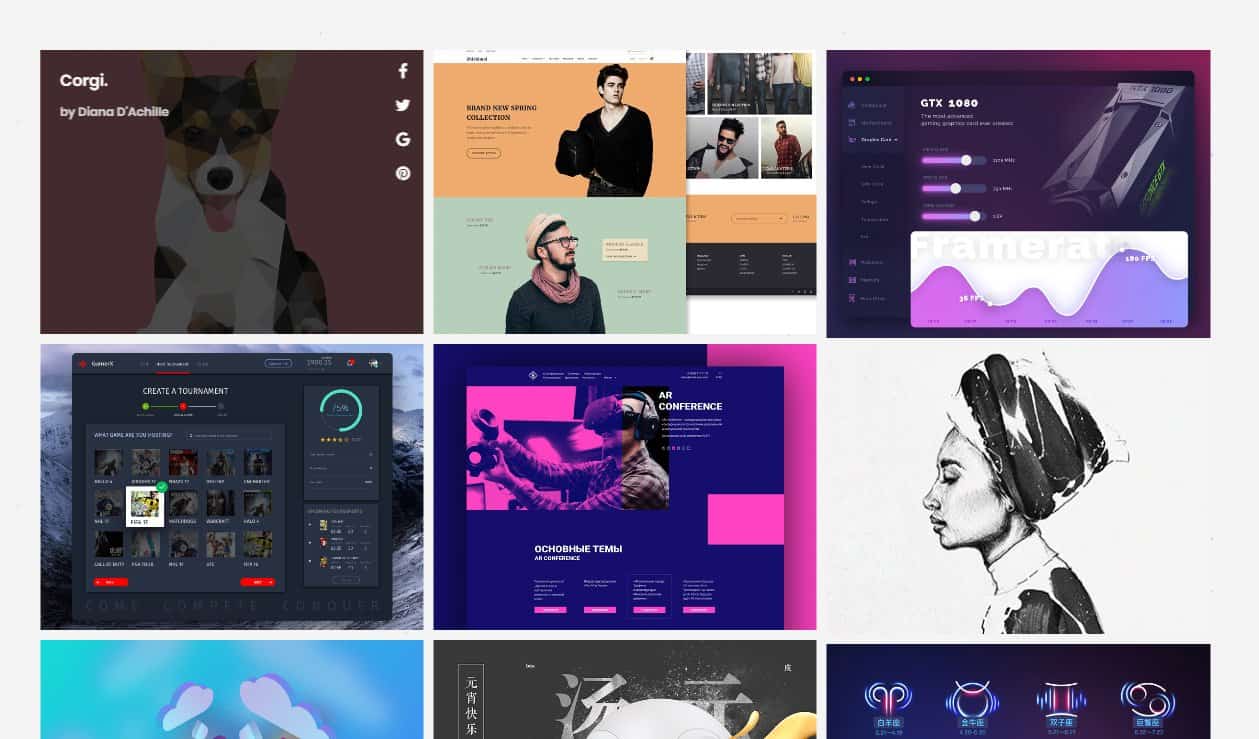 Truth is, you need to give your visitors a bit of help in making it viral. You need to make sharing your art as simple and effortless as possible. Use the Final Tiles Gallery's Social sharing feature to make it happen.
It supports all the major and viral-creating social media networks. Your visitors can pin your art to their Pinterest ideas folder, share a quote from your text on Twitter, or share your music with their friends on Facebook. The best part of it? It does not share only the first image of the page like other plugins, but also the image that is chosen and clicked on by the user.
Lazy Loading
Once your website has a lot of pictures, videos or text, performance could start falling behind. Truth is, it is the worst thing that could happen to your website, as no one will wait for your site to load. They will rather go to another website.
If you activate lazy loading, the plugin will make sure that only the needed images are loaded. You can add pictures and your website will not be suffering at all, nor will your hard earned guests leave.
Code Away
If you are not scared of coding, this plugin will also allow you to make custom tweaks here and there. Just use the opportunity that custom CSS box gives you, and add your custom CSS code to style your work to perfection.
How to use it?
So happy you asked! Getting your gallery up and running with this plugin is a rather simple process, but if you are unsure, you can always refer to their Video Tutorial.
Yet, by pressing an "Add Gallery" button opens up the Add new Gallery Wizard. Clear and straightforward instructions make this process effortless even for newbies. First of all, you will be asked to choose a name, and write a description for your gallery.
The next step is to select the source of your images that you would like to include in your gallery. You can also go back if you think you saw a typo in your description!
Next, you will be prompted to add captions. You don't have to do this part right now, but if you have some preliminary ideas, you can write them up here. Once you click next, you will be asked to choose a layout. This is the last step of the wizard.
If you are wondering where did all the amazing features go, you can always find them if you click edit on your newly created board. All the options will be there for you to play with and edit to perfection!
Whether you are looking to improve your career as an artist or looking to show off your work and fish for some compliments, Final Tiles Gallery plugin is the simplest method to do so. Download it, activate it, and style your website so that it reflects your creative spirit!