Crypto trading in Brazil is gaining popularity, and accordingly, the demand for the services of brokers with tools for such trading is growing.
In 2021, FBS brokers got contract specifications for cryptocurrency trading, and since then, the list of the number of offers has been growing. Here is what you can choose from in Brazil:
coins vs. US dollar (BATUSD, BTCUSD, DOGUSD, ETHUST, and so on),
fiat-to-crypto exchange (BCHEUR, BNBCAD, BTCCHF, ETHEUR, and so on),
coin-to-coin exchange (BCHBTC, BNBBCH, BTCXPR, ETHBCH, ETHXRP, and so on),
coins-to-precious metals exchange (BCHXAG, BTCXAU, ETHXAU, LTCXAG, and so on).
Crypto Trading 101
Cryptocurrency trading is speculation on the price movements of digital currencies. It usually revolves around buying/selling assets rather than owning any coin.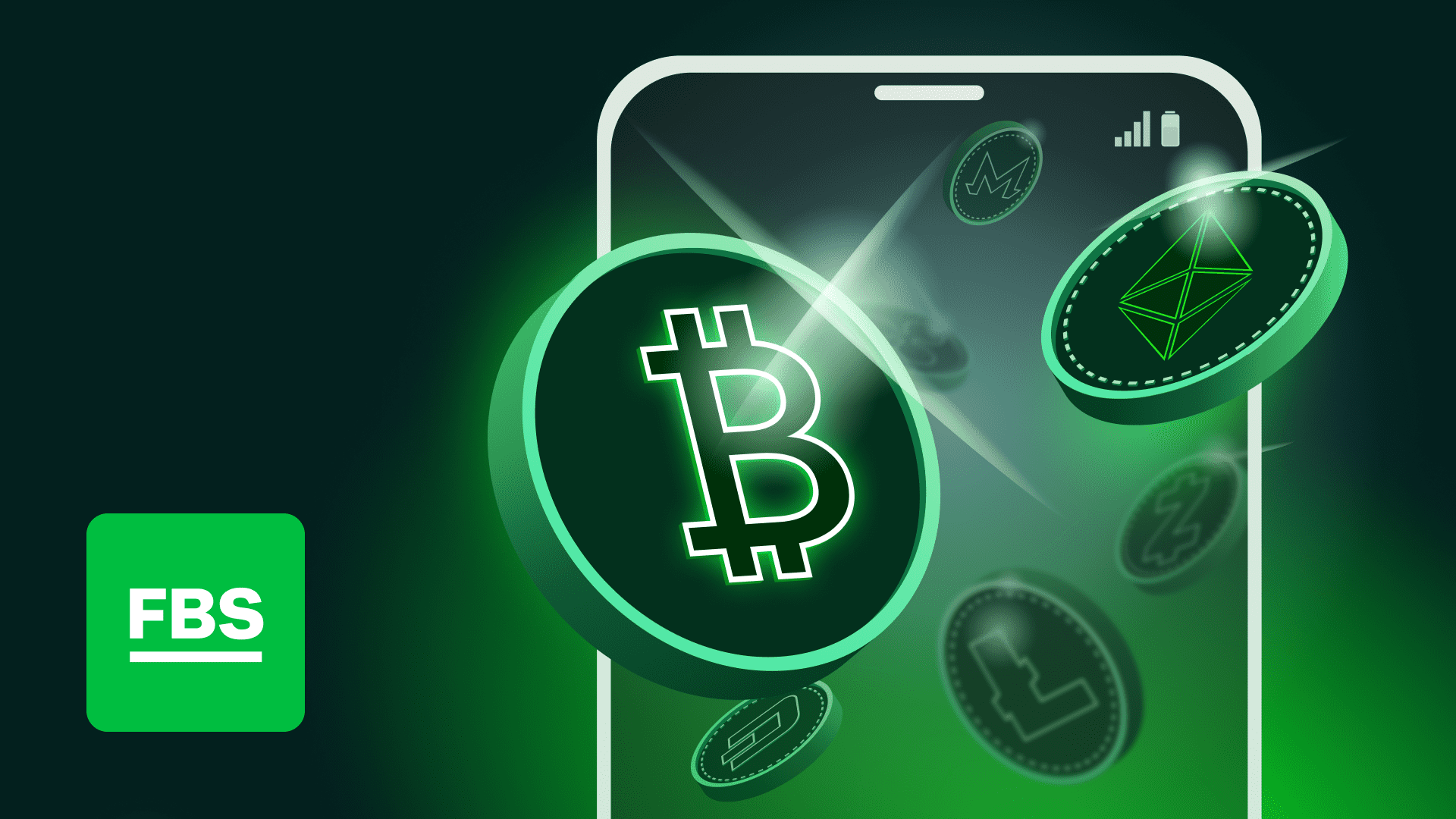 You exchange one cryptocurrency for another in hopes of selling the asset at a better price. The concept is similar to currency exchange or the stock market, but there are some differences.
The main ones are high volatility, low entry threshold, and the fact that cryptocurrency exchanges operate around the clock.
Crypto trading with FBS
Naturally, in order for cryptocurrency trading to be successful, you need to decide on a broker. It can be difficult to choose, so let us look at an example of a good online broker in Brazil. FBS meets all requirements for security, ease of use, and customer care.
For crypto traders in Brazil, FBS offers more than 100 instruments and rather enjoyable terms:
Minimum deposit of 1$
Commission of 0.05% for opening and closing positions
Fixed leverage 1:5
A wide range of payment methods with no fees
Easy withdrawal

First, You Need To Create an Account
The most efficient way to do it is to download the FBS Trader app, open it and choose a crypto account. Or you can do it in the web version; both are appropriate. There is a verification process to eliminate the risks of fraud.
Then you can make a deposit using a debit card or a crypto wallet. For those who are not ready to start spending their money right away, there is an FBS Crypto Demo account, which allows you to try your hand first.
Second, You Need To Choose a Platform
A cryptocurrency trading platform is a special program that uses sophisticated algorithms and artificial intelligence to automate trading. It takes into account statistical data, instantly analyzes the mood of the market and helps to make the right decision.
You can open an FBS Crypto account using one of the two options: MetaTrader 5 or FBS Trader. FBS broker creates a comfortable environment for cryptocurrency trading in Brazil. The rest is up to you. You can start trading on the exchange with minimal investment, but for profitable trading, you will have to put in a lot of effort and take time for an in-depth analysis of the cryptocurrency and the market.