Undoubtedly, reviews are an essential part of your business. They can either make or break your brand's reputation. However, it is vital that you present them on your site. That's because as soon as prospects see that customers have reviewed your services or products before them, the credibility of your business goes up.
Reviews are one of the things potential customers look at the most when they are in the process of deciding whether they will purchase the product or not. Your company also looks more experienced as opposed to a firm that has no reviews at all.
This is where Grab Your Reviews comes in.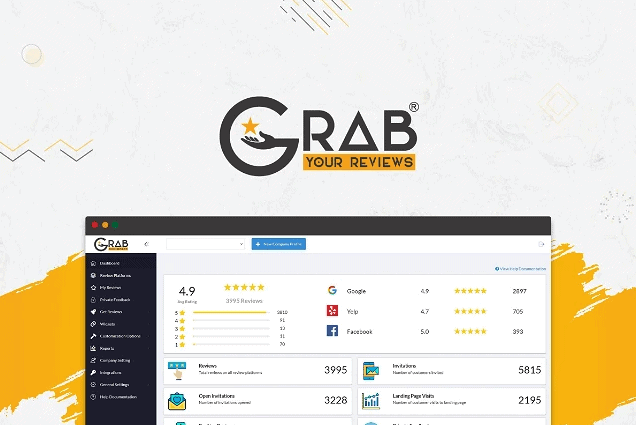 With Grab, you can collect and organize feedback you have received from various review sites. It combines all of them on a single, intuitive platform. Not to mention the process is fully automatic, so you will save a lot of time you can use on your other business endeavors.
Highlighting the reviews you like is easy, and you can present them on your website or social media accounts. Achieving diversity is no problem, as you can link to more than 50 different popular review platforms such as Facebook, Google, Yelp, Booking, Airbnb, and Capterra.
You can even set up notifications that alert you when new reviews arrive and let you know the current trend. Following how your brand is currently doing online is one of the features, as well.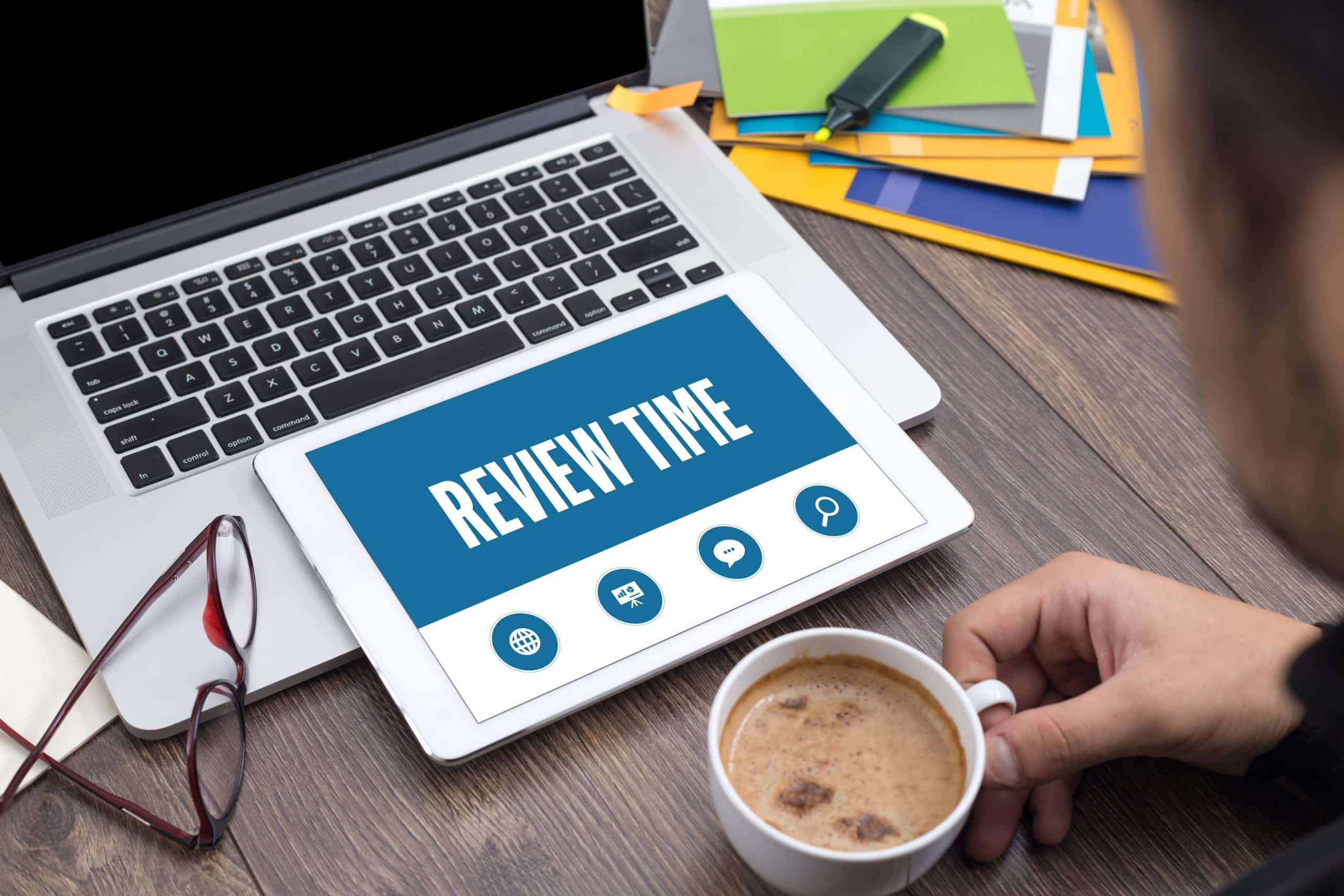 You can even stick your firm's logo onto the platform to represent your brand exactly as you would like with the help of the white-label feature.
Personalizing the service is as easy as it gets. You can have your subdomain, a custom URL, and e-mail sender domains. All of which help you earn the trust of your potential customers.
Teaming up on the application is quite intuitive. You can effortlessly invite team members so you can work on your brand together. Not to mention the dashboards are highly customizable and user-friendly.
Furthermore, replying to customers is quick and efficient, considering you can do it straight from the platform. This is especially useful when customers leave negative reviews and want to correct the situation as quickly as possible to retain your good reputation. Showcasing the reviews your customers have written is also an option, and you can place them right on your website with seven different widgets that can be personalized.
There's even an option to hide negative reviews so you can show only your good side, along with the opportunity to exclude reviews that are too sparse on words or are below a set star rating.
Conclusion
Having all reviews of your products or services becomes effortless when you have the help of Grab Your Reviews. It's quick and easy to both setup and use. You can customize it as much as you want, so it fits your needs and wants precisely how you want it. You will surely not be disappointed with its efficiency.