If you want to learn more about how people engage with your website, you will need heatmap software.
A heatmap is a two-dimensional picture of how customers interact with a company's website. The top heatmapping tools provide a behind-the-scenes look at your website's clicks and scrolling. It reveals what is working and what is being overlooked.
Mouseflow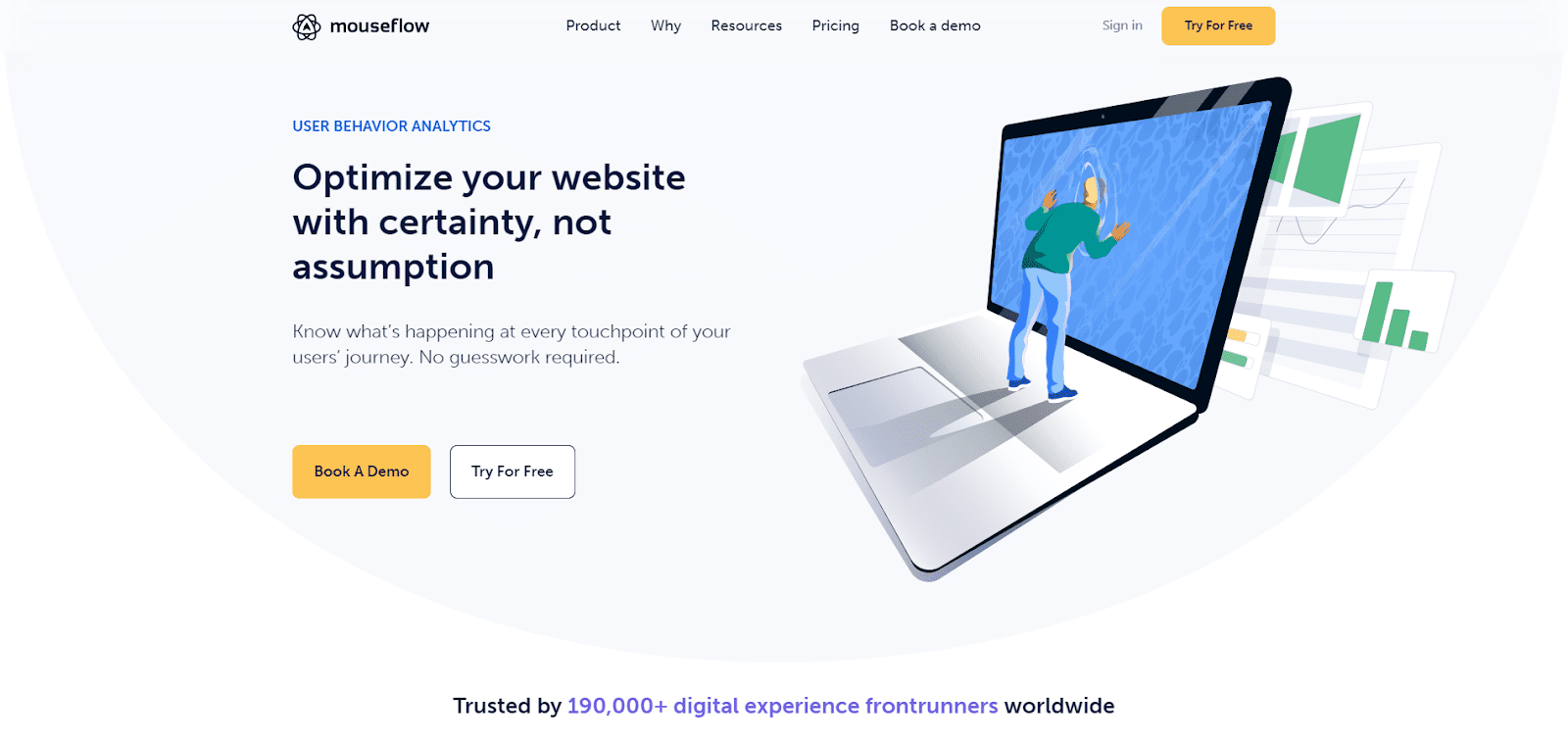 The session replay feature in Mouseflow displays mouse movements, clicks, and scrolling activities in real-time. All of your sessions may be filtered and segmented. Clicks, scrolling, attentiveness, and geography are all shown as data on the heatmap.
Mouseflow also specializes in funnels. Furthermore, the user's location and interactions with certain website components such as iframes, menus, and banners can be recorded.
A free plan is available from Mouseflow. The beginning plan costs $24 per month for one website and is invoiced yearly. Larger plans cost $79, $159, and $299 per month, with yearly billing.
Hotjar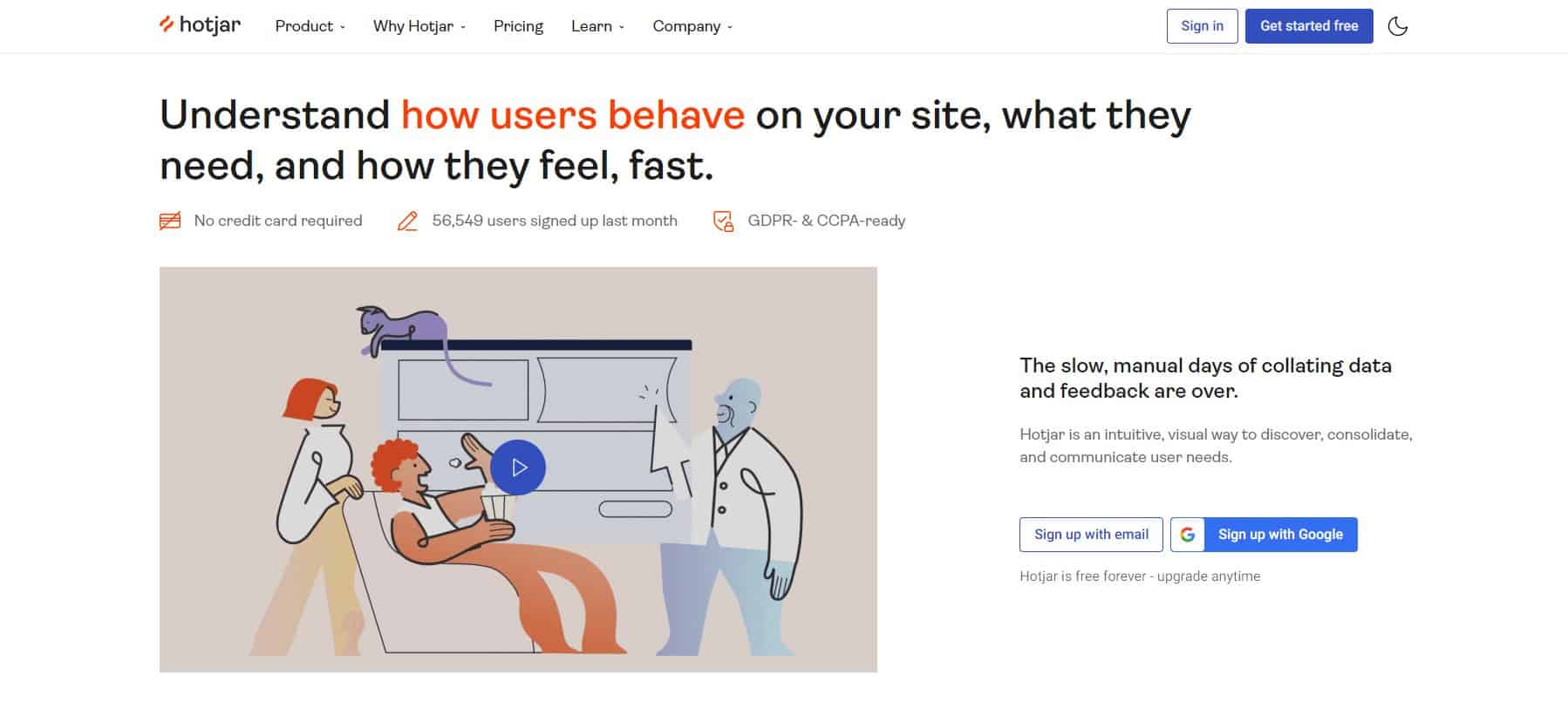 Hotjar is entirely dedicated to creating heatmaps and evaluating user experience on your website. Hotjar allows you to create a click, move, and scroll heatmaps, as well as divide the heatmaps by device.
It is renowned for its user-friendly dashboard and user-friendly interface, and also has capabilities like recording, surveys, and client feedback. Hotjar heatmaps are typically used to create a color-coded picture of website items based on how they interact with the audience.
Regarding plans, there is a free basic package for personal usage offered. The monthly fee for the plus edition is $39 per month. Pricing for business plans is more customized.
Crazy Egg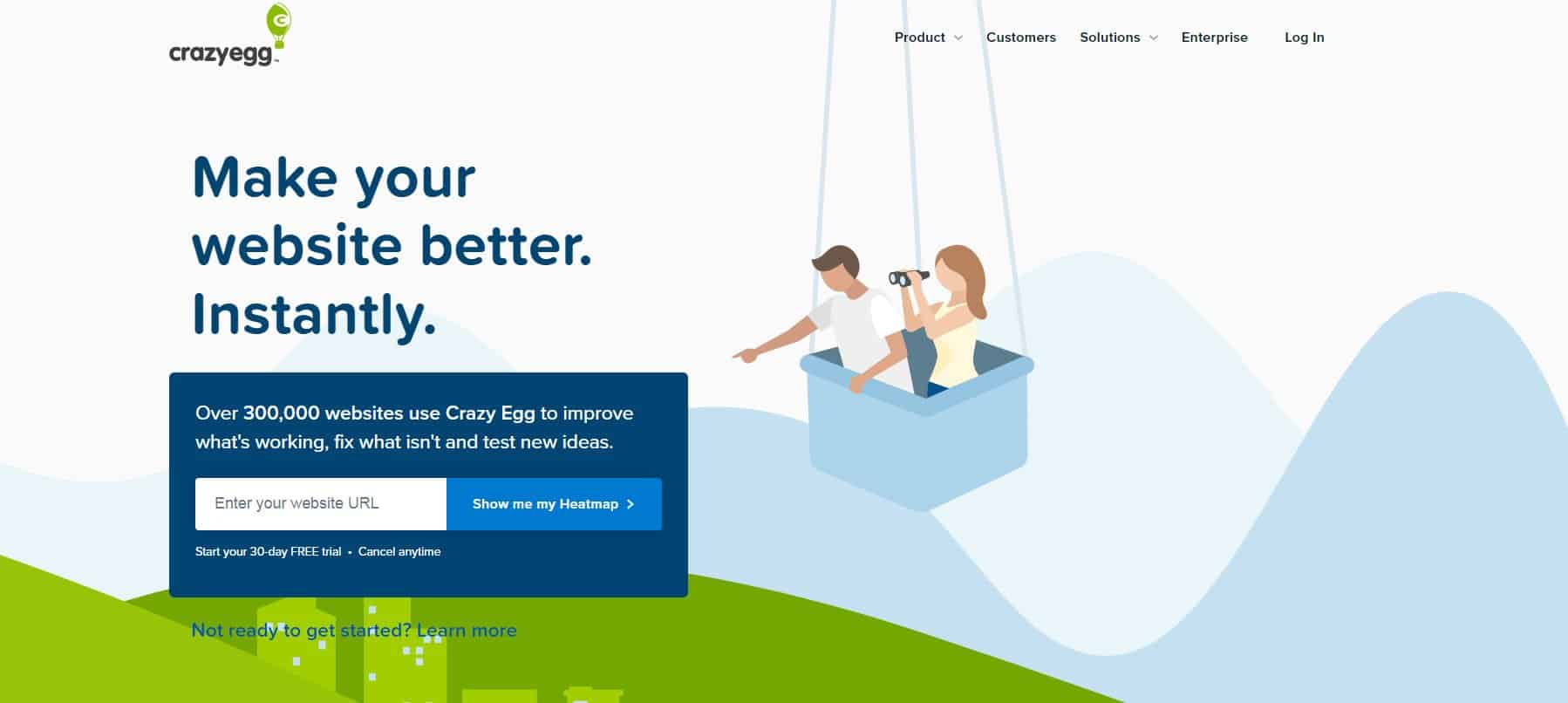 Crazy Egg creates recordings and pictures. Heatmaps, scroll maps, confetti, overlays, and list reports are examples of snapshots. Individual visitor sessions are recorded, and you can identify where your visitors are coming from.
Crazy Egg makes it simple to sign up for a free 30-day trial. This sample will give you a good idea of how the program operates. You may make rapid modifications to your page using this tool's editor. It works with Shopify, WordPress, and other platforms.
The most basic package is $24 per month and is invoiced once a year. The maximum number of page visits, pictures, and recordings is 30,000. Premium subscriptions cost $9, $99, and $249 per month, payable annually, to enhance these restrictions.
VWO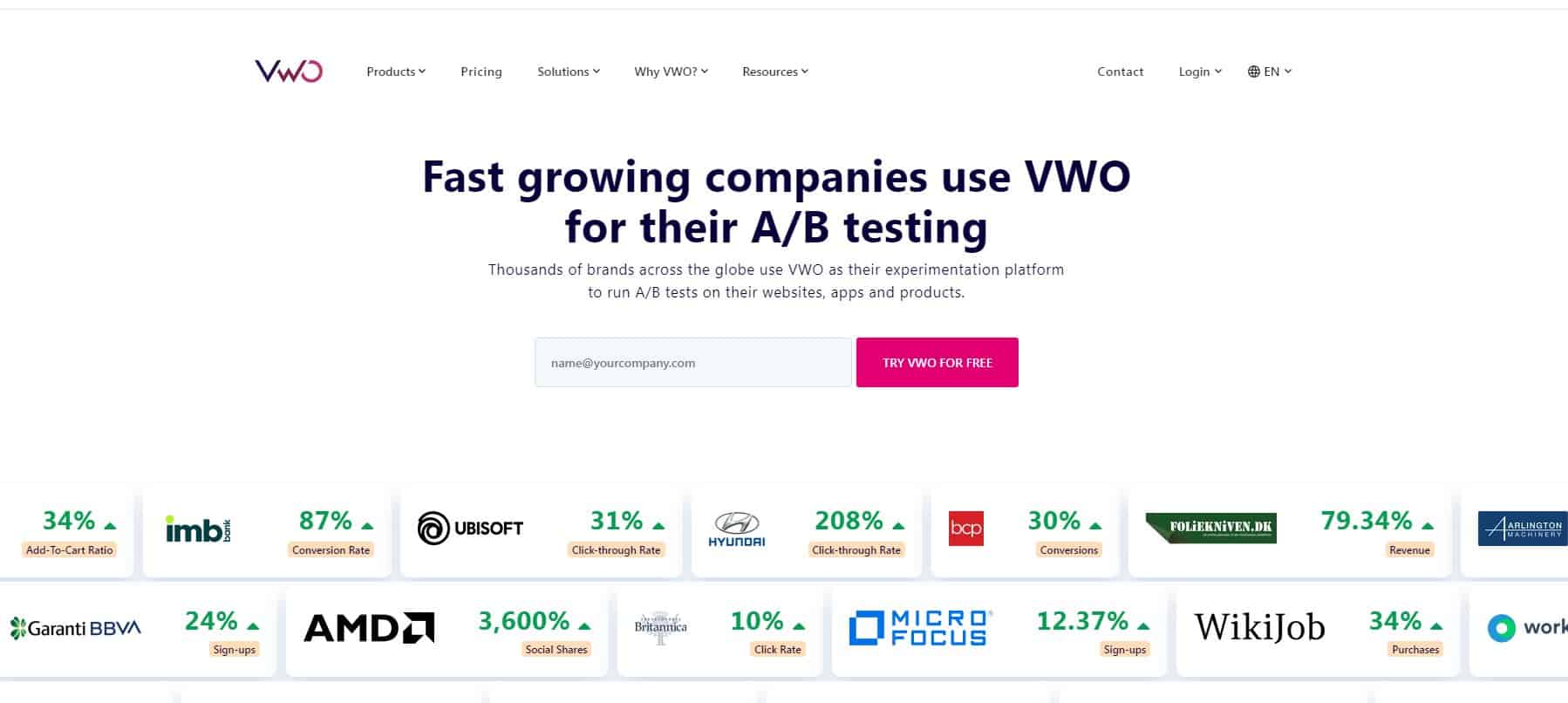 VWO is a set of website optimization tools developed by Wingify, a software business. It provides you with real-time behavioral information. An excellent visual funnel tool is available to show you the major drop-off areas. You now have access to the entire collection of visitors' recording capabilities.
Form analytics and surveys are also available, and you can get A/B testing tools from VWO Testing also. You may customize the overall statistics and reports to focus on individual elements. Each tool set has its own cost.
The monthly cost of VWO Insights is $169. The monthly cost of VWO Testing is $199.
Lucky Orange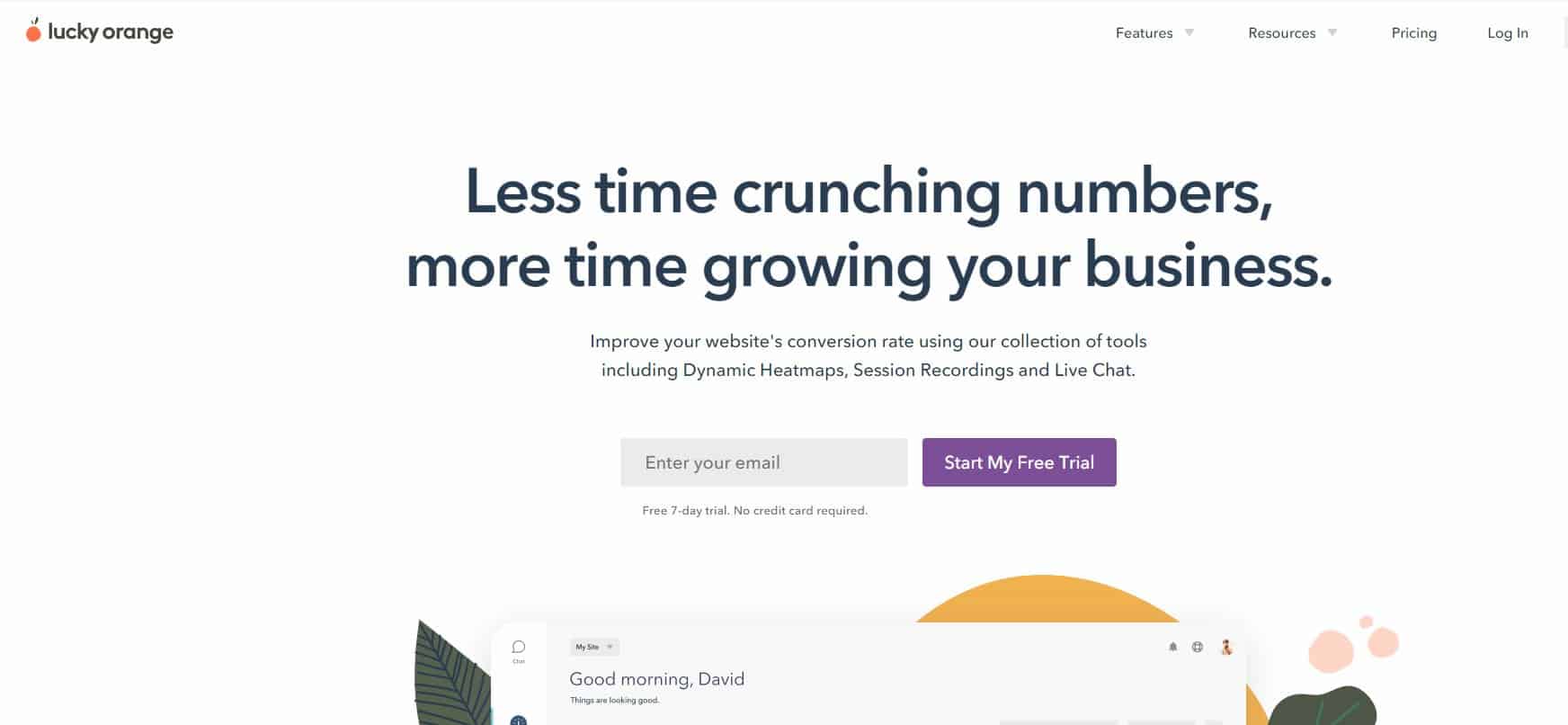 Lucky Orange offers the first and only completely integrated heatmaps. This means you can see it in action when people navigate the site in real-time. Clicks, motions, and scroll depth are all tracked, and you may categorize your visitors and track their behavior using analytics.
Lucky Orange also records whole sessions. You may see or filter all of your sessions. The Lucky Orange dashboard keeps your site's data up to date in real-time.
Aside from the free plan, there are four pricing tiers for Lucky Orange. They're $10, $20, $50, and $100 a month, and they're billed once a year. Contact them on their website for corporate pricing.
Clicky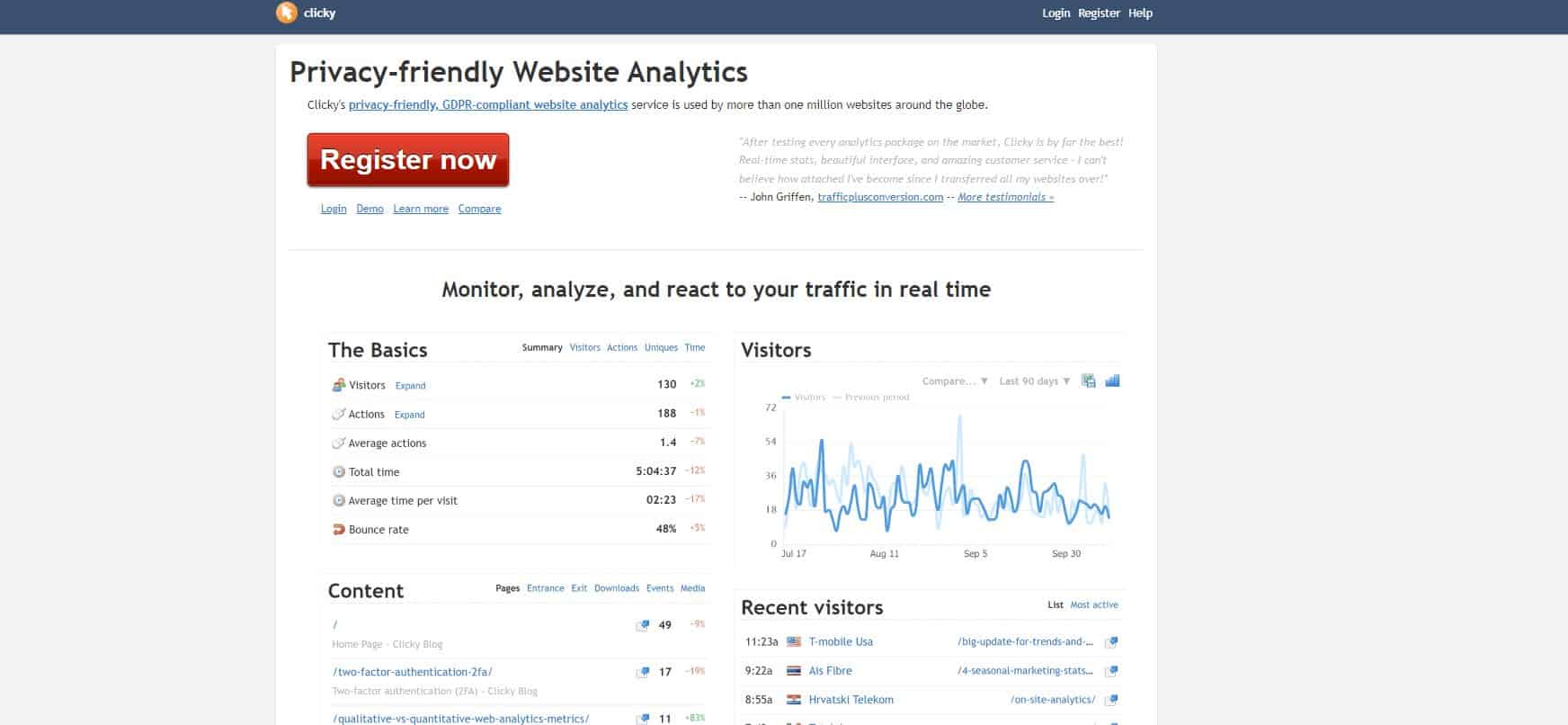 Clicky is one of the most widely used real-time online analytics tools, and its heatmap tracking function is popular among site designers and marketers. Clicky's heatmap tool is particularly useful since it allows you to divide your clicks based on certain criteria, such as users who achieved a specific objective.
When it comes to conversion optimization, this is highly useful since it allows you to see the behavior of people who were successfully converted against those who were not.
Prices for Clicky start at $9.99. The heatmap function is only available on the Pro Plus and higher plans. These plans start at $14.99 per month.
Conclusion
The best heatmap software provides you with a variety of useful information to aid in optimizing the user experience. Allowing your conversion pipeline to leak leads is a bad idea. Get effective heatmapping software right now to improve the user experience at every funnel stage. Heatmaps remove any guesswork from determining how well or poorly a web page functions.