After many days and many coffees, me and my colleagues managed to finish this very long and comprehensive article. We selected the most appreciated 40+ web solutions from different niches – WordPress maintenance, website builders, web development and SEO agencies, time-tracking software, font identifier tool, and many others.
To do that, we analyzed hundreds of different web tools and services. It was a super complicated task and we hope that you will find this article super useful.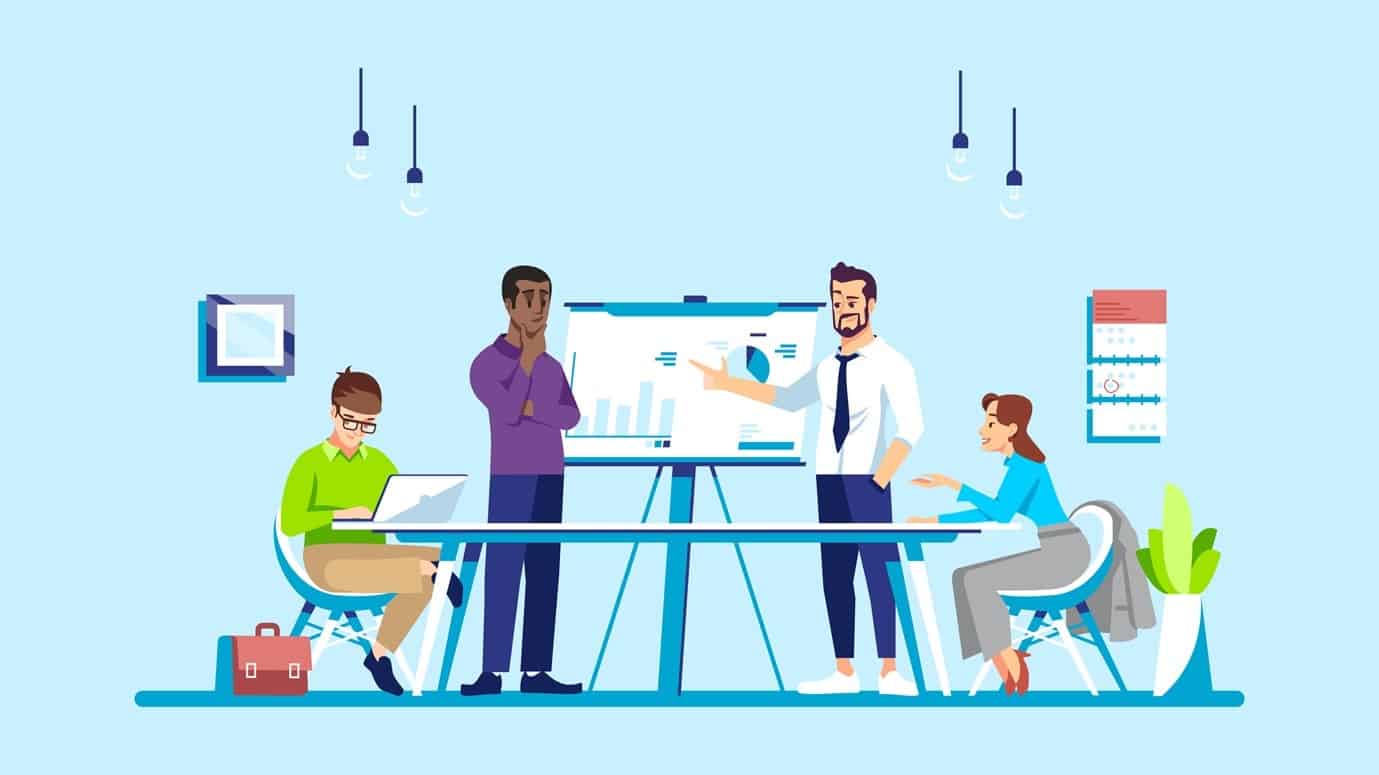 HUNTER Digital is a top-rated and all-in-one marketing agency that will help you with:
Paid Search advertising
Search engine optimization
Facebook, LinkedIn, and Instagram advertising
Affiliate Marketing
Conversion Rate Optimization
Google Shopping
Much more.
They have 10+ years of experience, and they worked with over 100 customers from all kinds of niches. The team is happy to let you know that Adidas and American Express chose them for different projects.
If you need a powerful and highly experienced marketing partner for your business, get in touch with HUNTER Digital. You will love working with them from the first moment.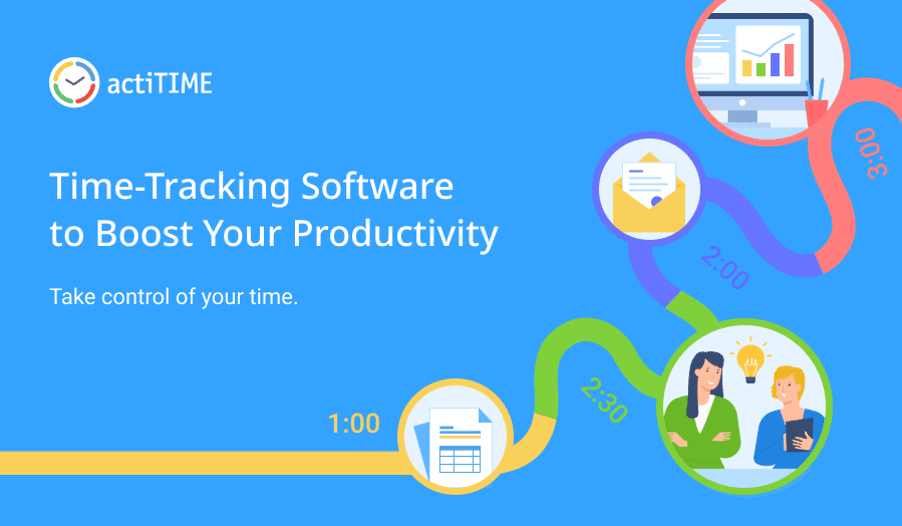 If you want to be efficient at studying or teaching, you need to invest much time and effort into learning and self-development, but not to the extreme to exhaust yourself. On the contrary, to achieve goals, you should work within limits, follow your goal setting worksheet, and maintain an adequate work-life balance.
Perfect means to become successful either as a student or as a teacher are definitely organization and task planning, with or without the help of a paid-for project management application. You can effortlessly implement them both with project managed tool called actiTIME.
When organizing workloads, three essential features of actiTIME can be of great help:
Timesheet is great for saving records of diverse activities;
Scope management give you insight  into the progress of different projects & tasks that you created;
Reports help you in gaining an overview of performance trends and statistics.
In this way, actiTIME helps you see how efficiently you use time and provides data needed to make smarter work management decisions.
actiTIME is also highly flexible and straightforward, which makes it suitable for individuals as well as teams of any size. It's also very affordable – while large firms can buy the tool at low fixed annual costs, single users and small teams can utilize it at no charge for an unlimited time. If you want to bring your productivity to the next level, sign up for a free actiTIME trial.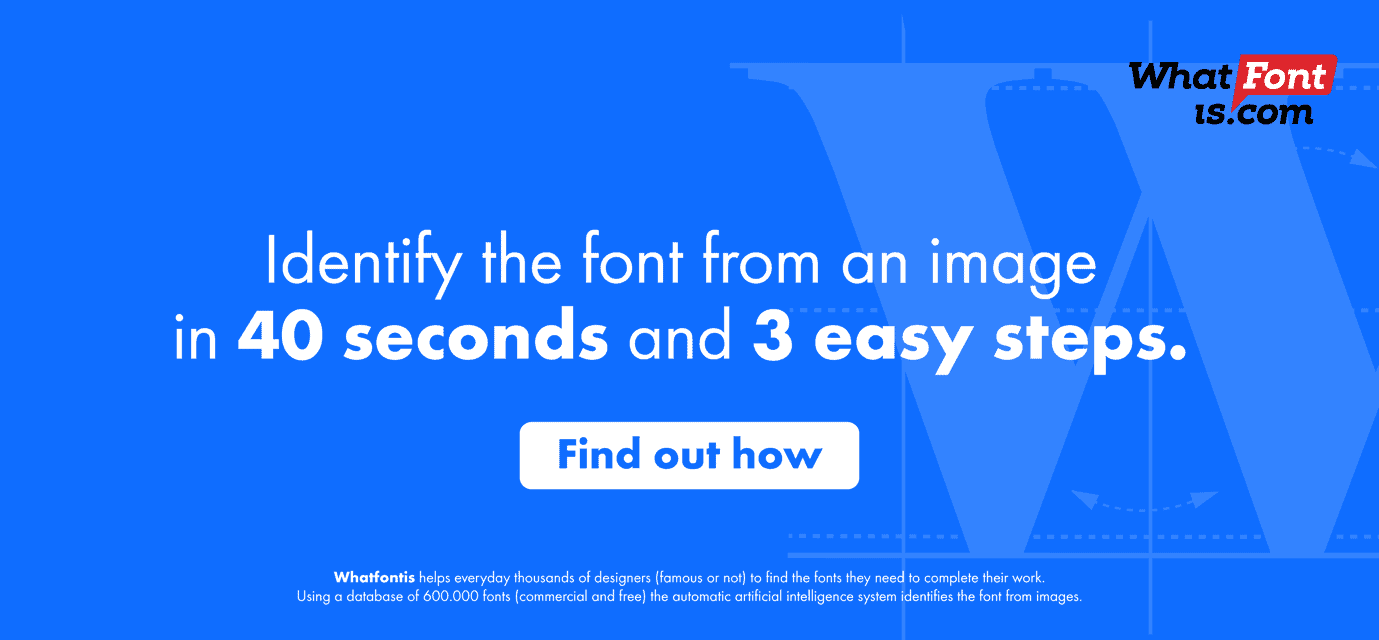 Are you curious to find out how people from all over the world identify fonts in a matter of seconds, without paying and without registering? They use a simple solution named WhatFontIs.
The software is the best in the industry because:
It has the largest database of fonts – over 700k fonts.
It is the only system that can identify both free and paid fonts.
It works with all font foundries, including Google Fonts.
It is accurate and simple to use.
For each identified font, WhatFontIs will show you 60+ free and paid font alternatives.
It is free to use.
No registration is needed.
Use WhatFontIs to identify fonts from pictures, websites, newsletters, landing pages, and any other medium.
Startechup is a top-rated software development company that will help you with:
Web development
Mobile application development
UI / UX design
Due diligence
Technical support
Maintenance
Their team is very flexible and they have huge experience in working with startups, enterprises, and NGOs. Request your free consultation, you will love working with Startechup.
What collaboration tool are you and your remote team using? If it is not Taskade, keep reading.
This is a free productivity app for web, mobile, and desktop used with huge success by companies Netflix, TransferWise, Activision, and many others.
Why everybody loves Taskade? Because it is FREE to use, it is highly customizable, it heavily improves productivity letting you chat, organize and get more things done in less time, and even more.
Its interface is the best in the niche, being very quick and intuitive, and the software has tons of functionalities that make real-time collaboration for project management a piece of cake. Start with the free plan, all the functionalities are included.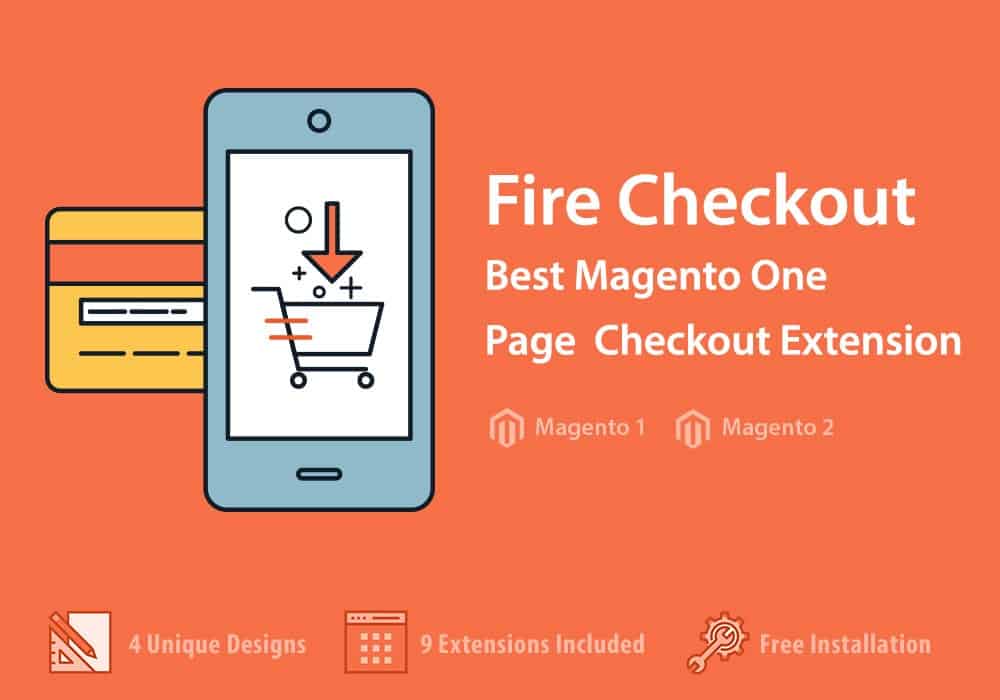 FireCheckout is probably the most popular Magento module in the world, letting you have the fastest checkout process for this platform. So forget the default 6-step Magento checkout process, with FireCheckout there is only 1-step. This will help you cut the checkout time by over 65%. Implement it in your store and increase your conversions.
Check the demo page and features page to have a better understanding.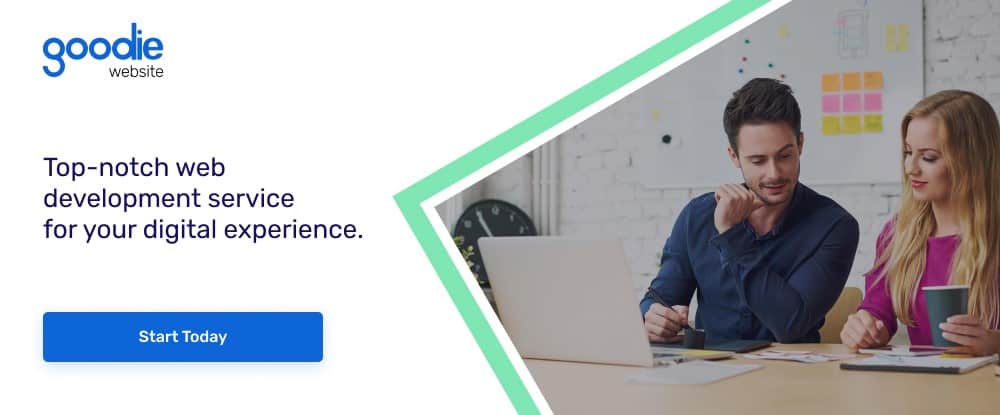 No matter what you need – Website development, WordPress development, Shopify and WooCommerce development, etc. – Goodie has a super team of experts ready to help you.
The agency rates are affordable and they always deliver on time, even if you have tight deadlines.
Get in touch with Goodie.
Mobirise is a professional offline website builder that is a great option for both newbies and experts.
Newbies will find everything they included – 4,000+ awesome website templates, tons of elements, a friendly interface, etc., while experts will get all the advanced functionalities and options they always wanted in a website builder.
See how it works.
UPQODE is among the top Atlanta web design agencies. They pride themselves on offering customer-focused, quality-driven digital services that can support all of your digital needs.
Their proven design process guarantees success for their clients across all aspects of digital. Whether you are seeking to grow your business by enhancing your existing content or improving your website, UPQODE will be your true partner in building your online success. Clients choose UPQODE because they trust to deliver results from day zero.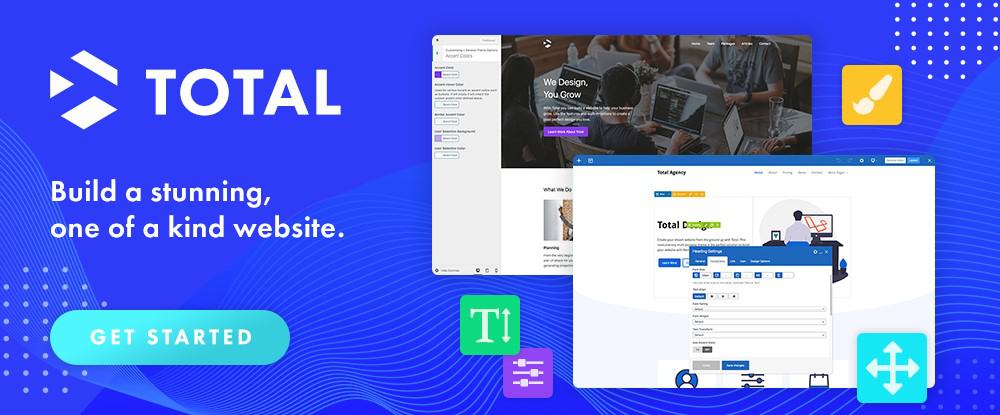 Total is a super-beloved WordPress theme that is powering superb websites from very different niches – business, portfolio, shop, photography, etc.
The theme is packed with 40+ website designs that you can install with 1-click and bundled with 3 premium plugins that are included in the price – Visual Page Builder, SliderRevolution, Templatera.
Find out more about the Total WordPress theme.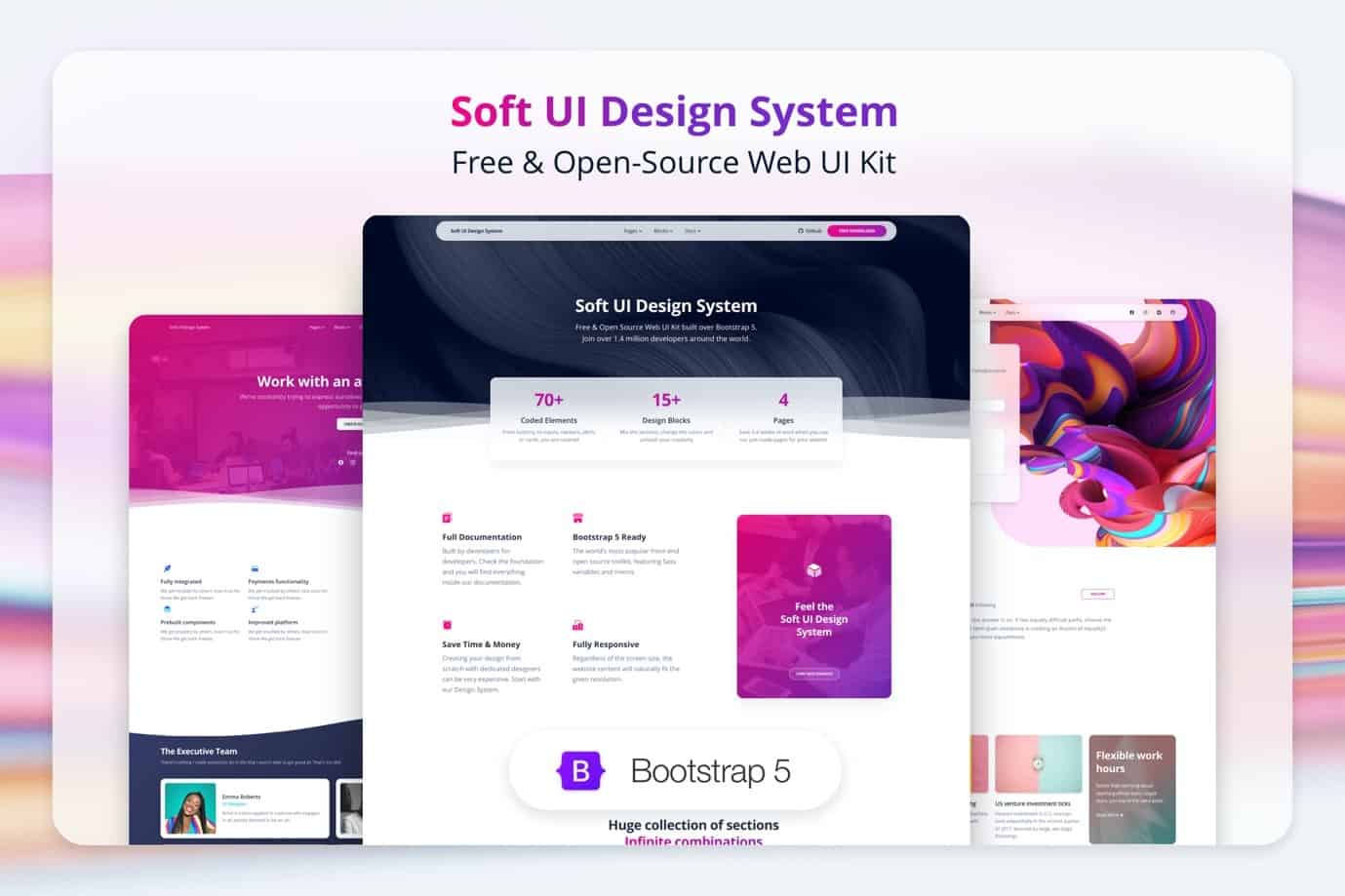 Creative Tim is the producer of some of the best free and premium UI kits and dashboards in the world, having over 1.5 million users from all over the world.
Now they launched a super new free UI kit named – Soft UI Design System.
It is a very complex UI kit with tons of included elements and 4 full-coded pages.
Check out the Product Details!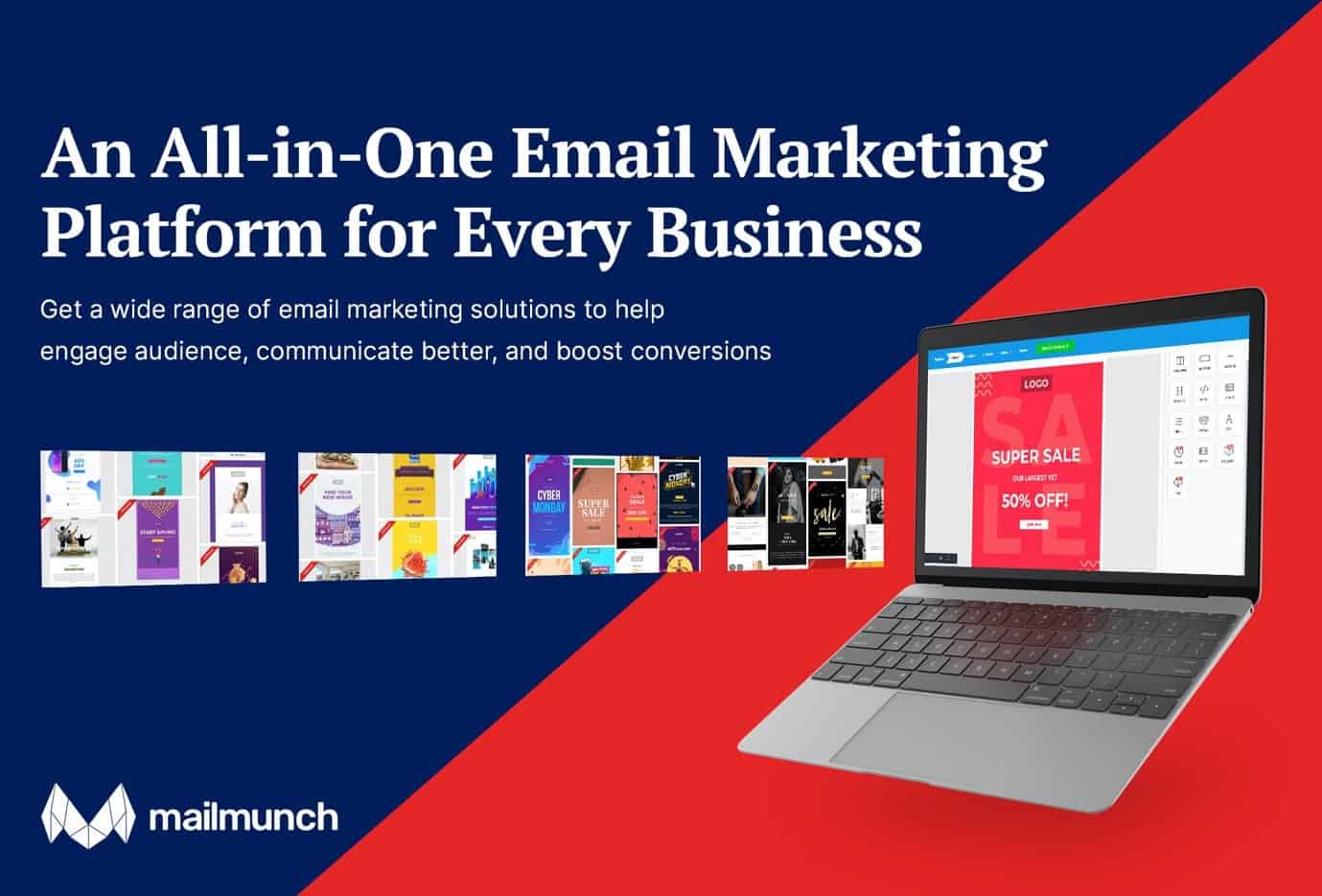 Mailmunch is a complete email marketing platform that comes loaded with beautiful pre-built templates, thousands of royalty-free templates that you can add to your emails, with an easy and quick setup that takes only a few minutes, and a quick interface.
Use Mailmunch and boost your email conversions by up to 400%.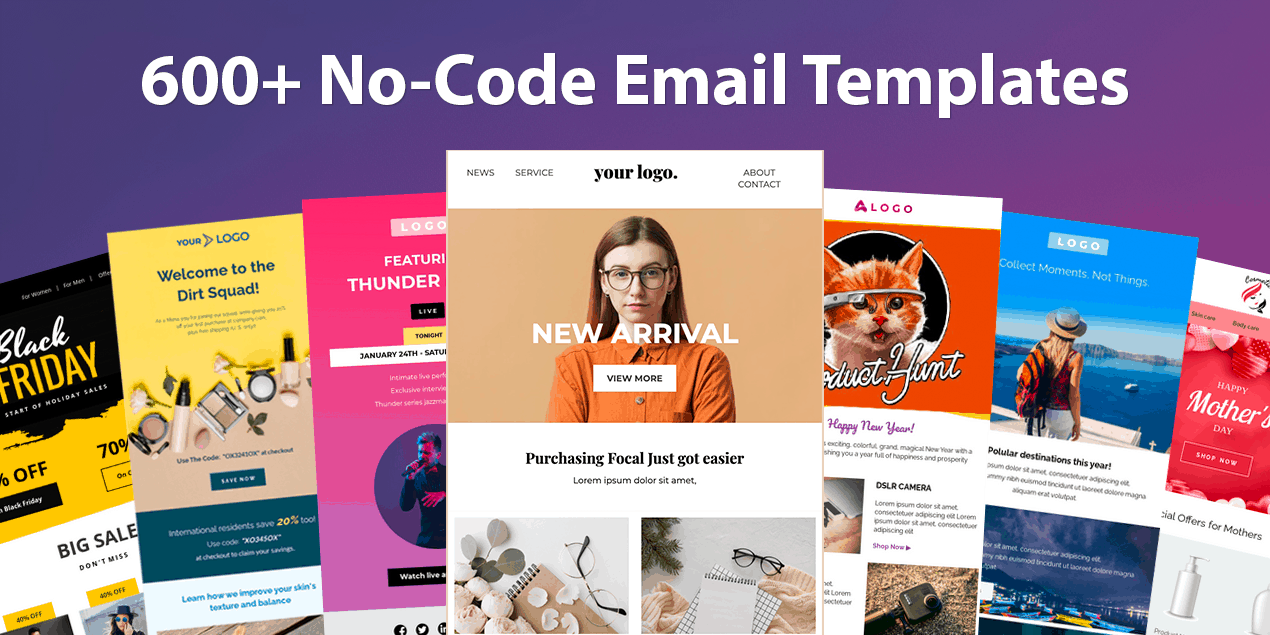 Unlayer is the best email drag-and-drop builder for all kinds of users.
It has a super intuitive interface, a drag-and-drop editor, and over 600 no-code email templates that are ready to be customized.
Take a look.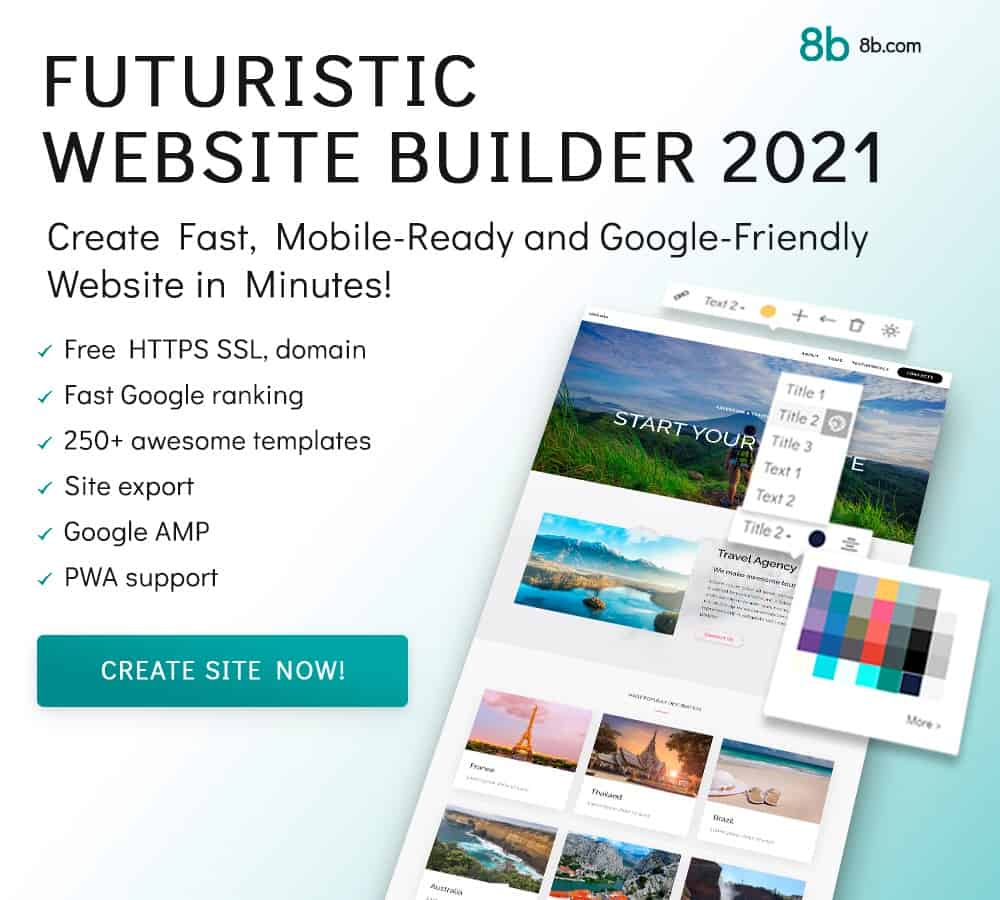 With 8b website builder, you will create a professional and fully functional website in just a few minutes, without having any prior experience or design skills.
The interface will guide you every moment, so you will know what to do.
See how it works.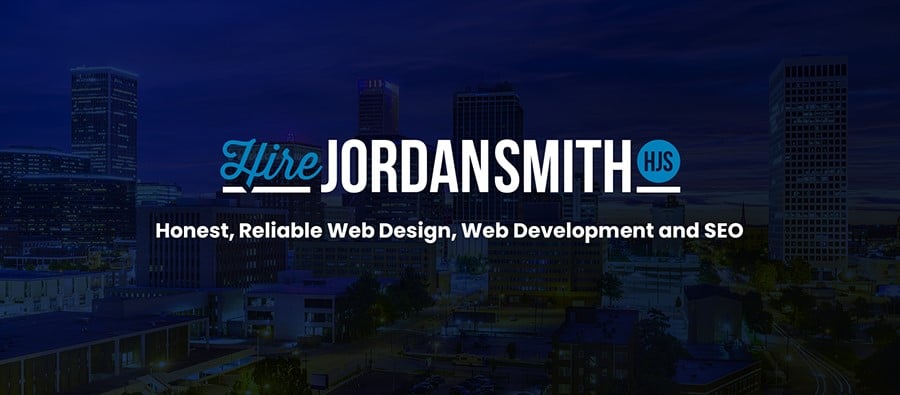 Jordan Smith is that expert you always wanted to work with.
He will help you with web design, web development, and SEO. Jordan is well-known for always overdelivering and going the extra mile for its customers.
Get a free quote from Jordan Smith.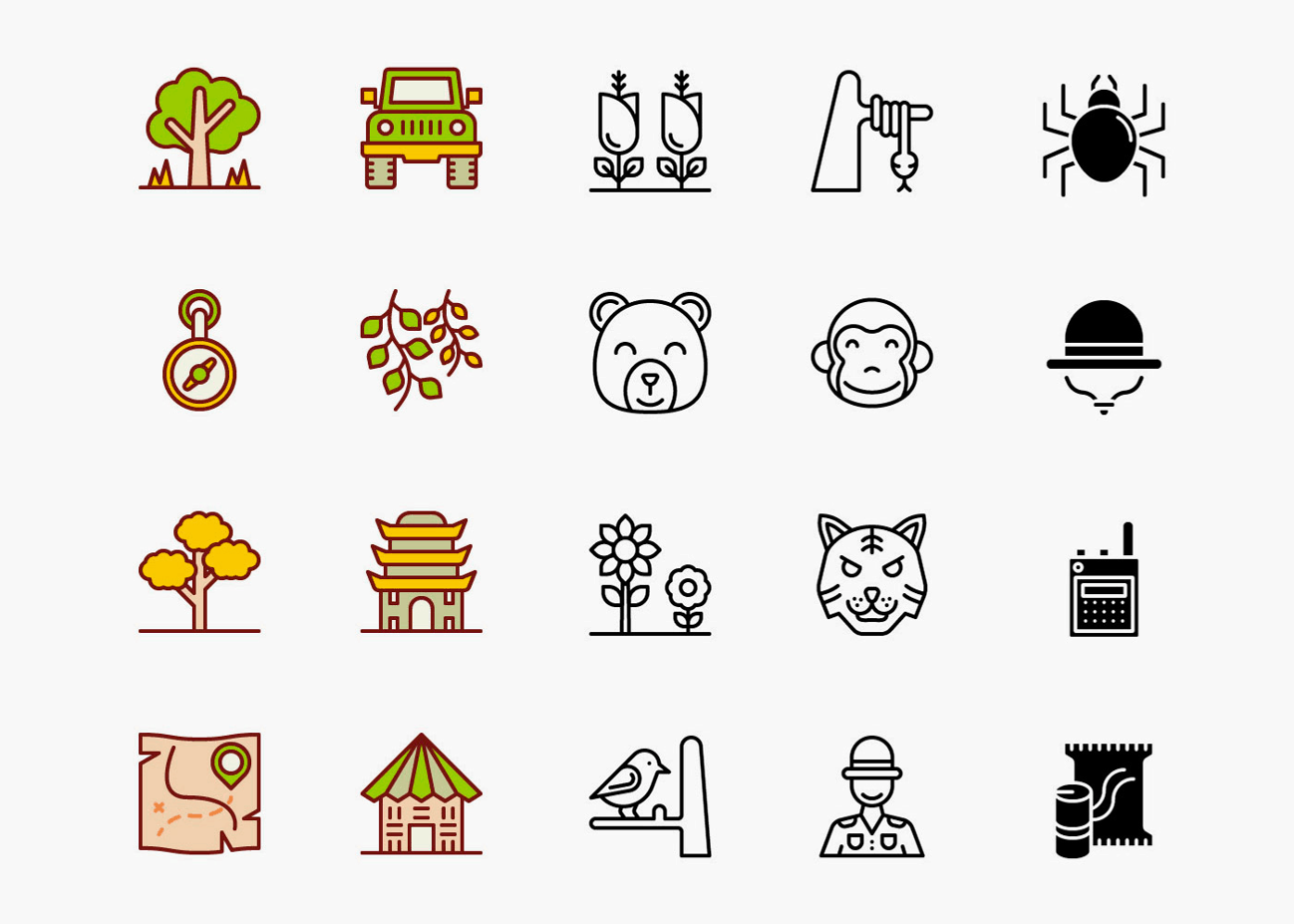 In this icon pack, you'll find 20 forest icons that you can use in your website designs, apps, cards, arts, crafts and print projects.
Antideo's API is one of the most affordable vendors on the market that combines email validation, IP reputation check and phone number validation into one affordable package. The service is also available to WordPress users through a free plugin that does unlimited email validation checks in real time. Antideo helps you weed out spammers and scammers without hampering the user experience for your real customers and users.
With Heroic Inbox, a super-smart WordPress plugin you can easily manage customer support and business email in a shared inbox, directly from your website admin page.
The interface is very quick and intuitive, helping you save important time each day.
See how it works.
 Here you will find all the information you need (probably even more) about the best online SEO programs and courses available in 2021.
For each SEO course, you will find out information about who created it, to whom is address, what it contains, and which is the price.
Check it.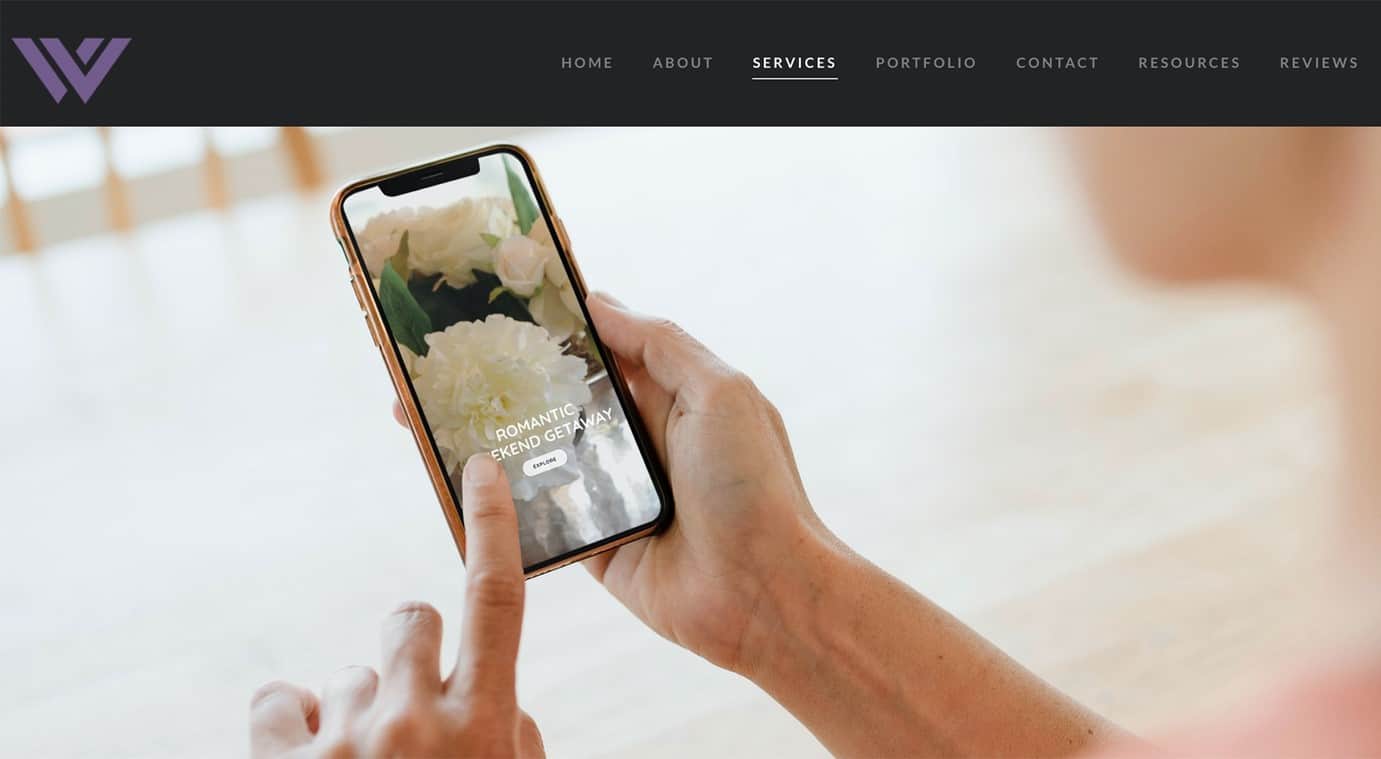 If you want to stand out from the crowd, you will need to work with Web Design Auckland, a professional and top-rated full-service agency that works with global customers.
They do some of the best custom web designs in the world, and they can also help you with powerful SEO strategies and tactics, and digital marketing plans.
Get in touch with them for more information.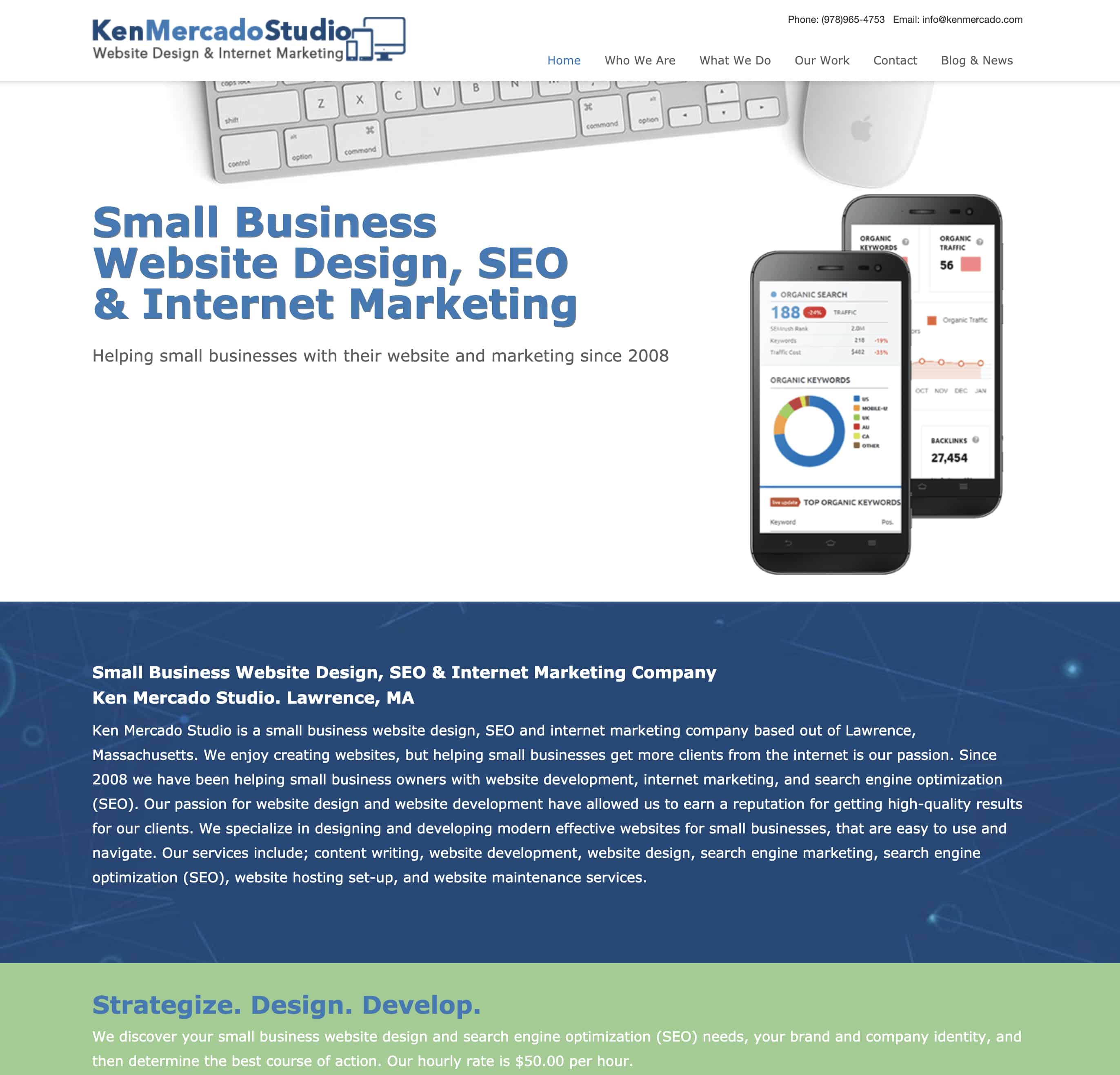 KMS Website Design & Internet Marketing is a one-stop agency that will provide for your online business everything you need, or even more.
They are a popular brand in the top-rated agencies. They specialize in developing modern and efficient websites for small businesses, doing unique SEO strategies, and taking complete care of websites – hosting and regular maintenance.
Ask for a free consultation. The rates are super affordable.
With Fotor, the most popular graphic design software on the market, you can create a newsletter, design a brochure, edit all your pictures, and everything else.
There is nothing that you cannot do with Fotor in terms of graphics.
Take a look, you will love Fotor.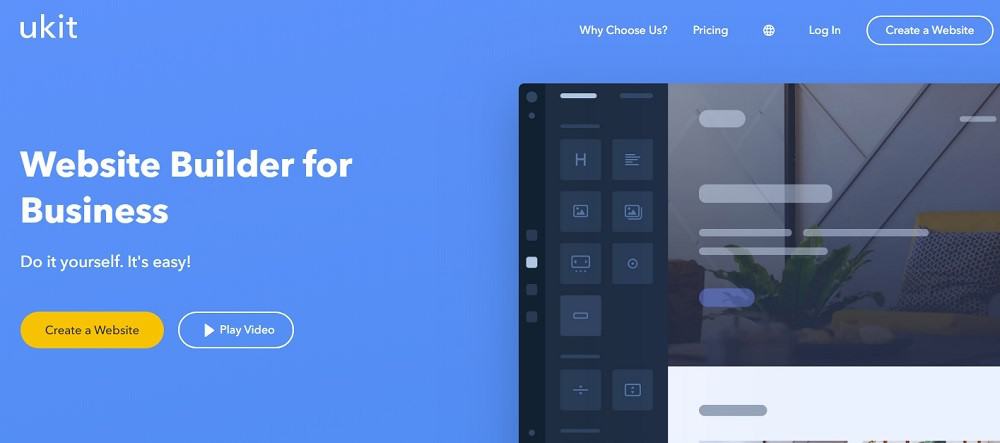 uKit is a modern multi-purpose website building platform with a number of various features to suit both webmasters and non-technicians. It saves your time and money as you create a stunning website selecting a ready-made thematic template and adding the necessary widgets. Use the uKit system to analyze if your site is ready for publishing,  improve it if needed, and launch it. As simple as that. Try it today!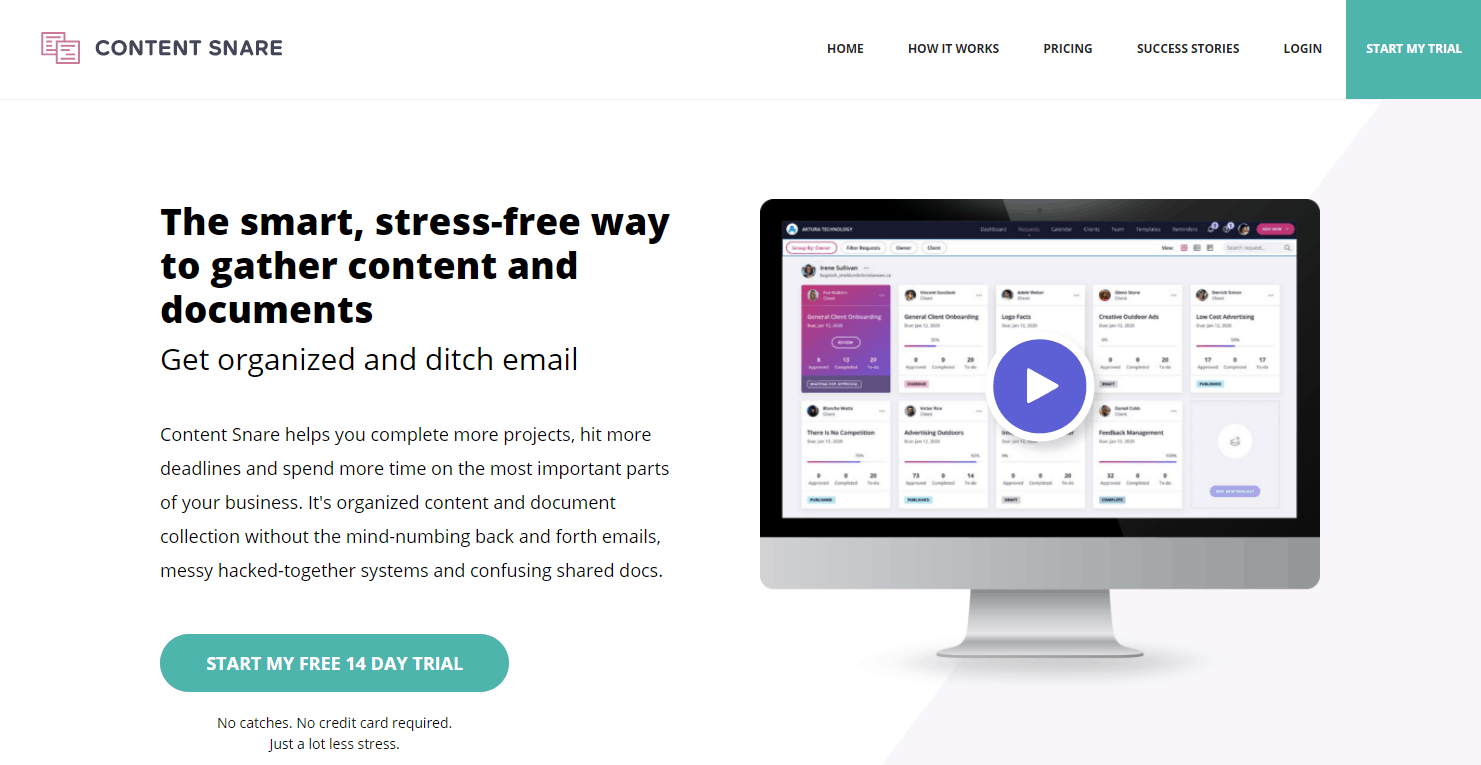 Content Snare is a revolution in the content collection industry.
The smart software will create a checklist of documents for your customers and a place where they can easily upload files. You and your customers will use this place to see what content was provided and what is left.
The platform will send reminders to your clients, letting them know which files are still requested for upload. See how it works, Content Snare offers a free 14-day trial.
uCoz will fulfill your dream of making a website. Choose from hundreds of free templates and start editing. No coding knowledge required – who needs a programmer in 2021 when the uCoz website builder allows you to build anything you need in a visual editor? All auxiliary functions are supported – hosting, SSL, custom domains – you can easily connect that. Try it now!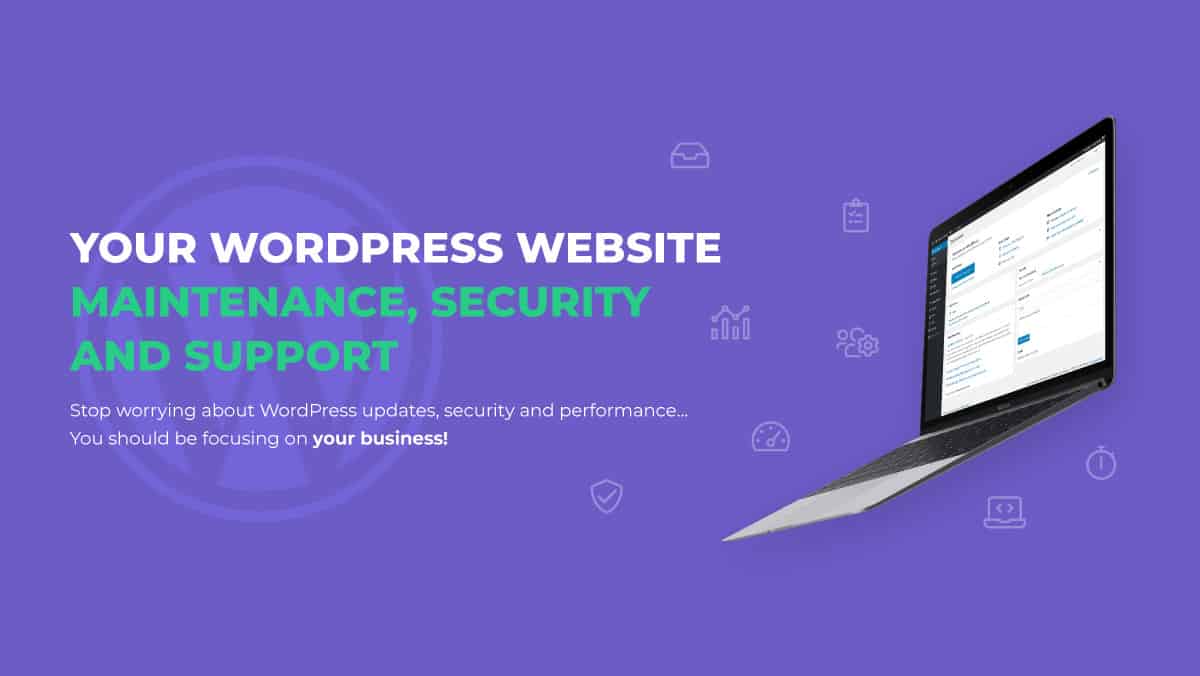 WP AOS is a popular full-service WordPress service that will take care of your websites, getting back your free time.
They will manage and maintain your WordPress website from A to Z, you decide which services should be included in the monthly package.
Get in touch with WP AOS.
SiteBuilders.Pro focuses on professional website development with well-known all-in-one and specialized website builders. They deal with projects of diverse complexity levels, ranging from simple personal websites and up to full-scale eCommerce projects, for example. The team of experts also ensures fast and easy website transfer between website builders and CMS, applying individual approach to each task they work on.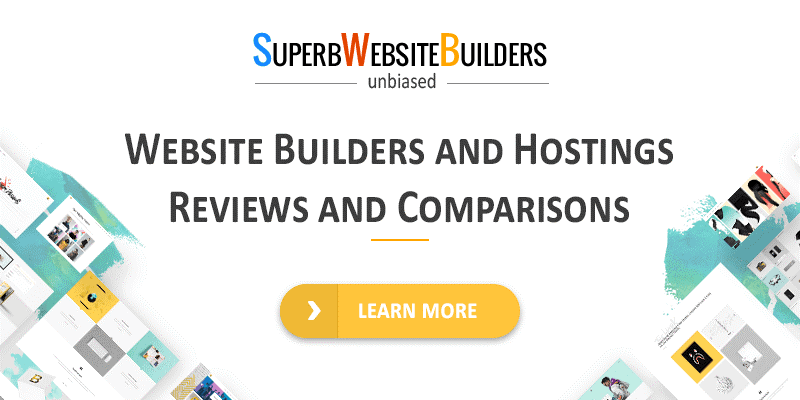 SuperbWebsiteBuilders.com is a niche blog, which covers a number of web design-related aspects. Readers will find plenty of info on the major web design aspects here. The highlight of the system is the availability of website builder reviews and comparisons. They deliver useful info on the main features of these systems, their pros, cons, and tools that make them stand out from the crowd. This info will come in handy to everyone, who is going to independently start a quality web project and needs a trusted platform to get started.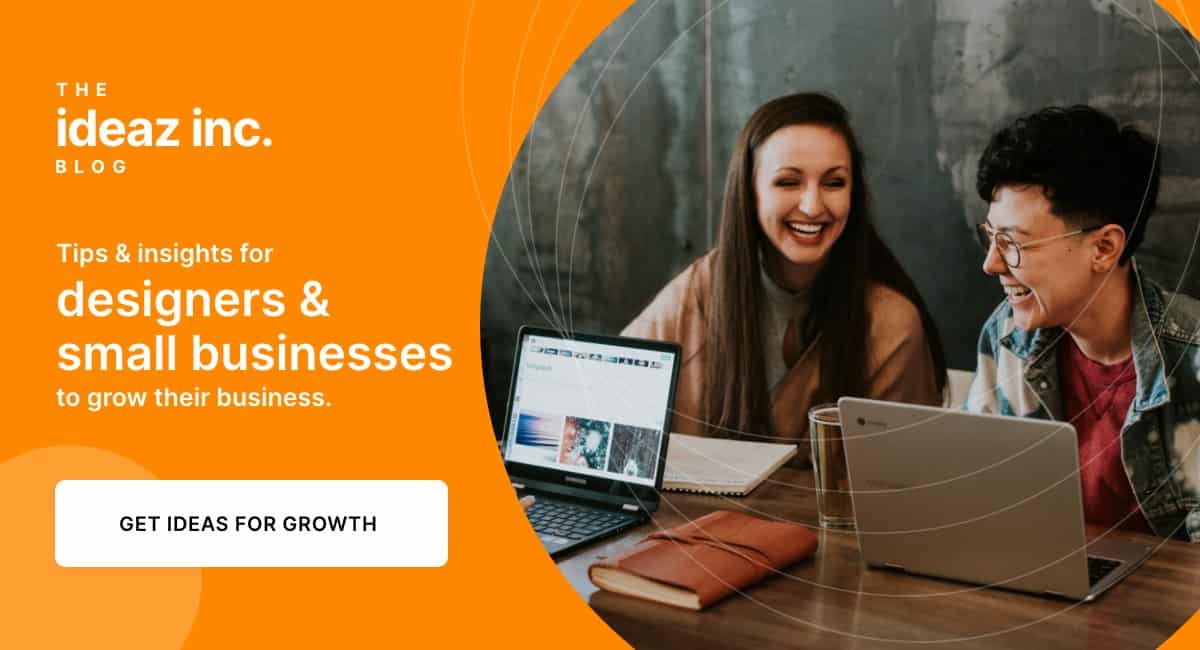 Ideaz is a popular place filled with advice, tips, tutorials, and very in-depth reviews about services and tools for photographers, designers, and small business owners.
Whenever you need something, take a look also here.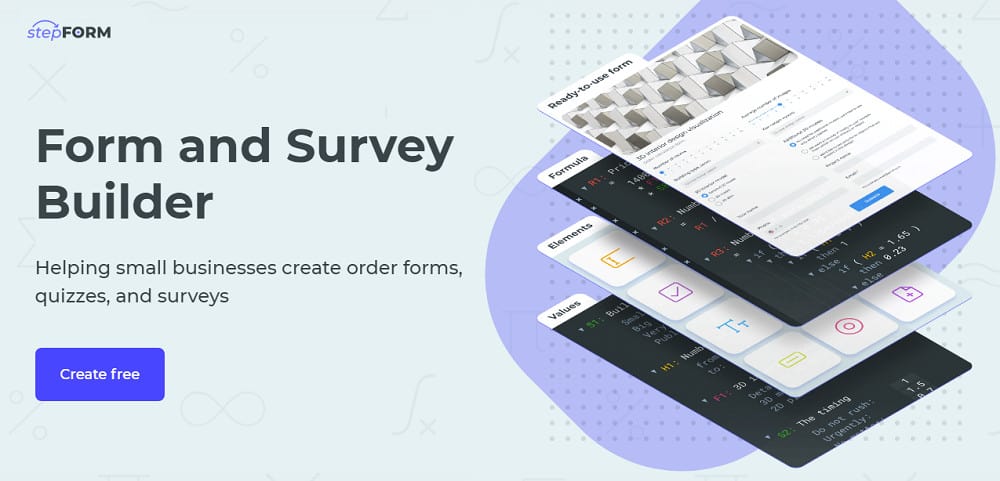 Thinking of engaging a new audience with professional-looking conversational forms, quizzes, or surveys? stepFORM is the go-to solution. This top-notch service doesn't require any coding knowledge. Moreover, you start with the free plan and can explore its features to see if it works for you. It's absolutely mobile responsive and can be installed on any website or shared on social media or via messengers. Just give it a try!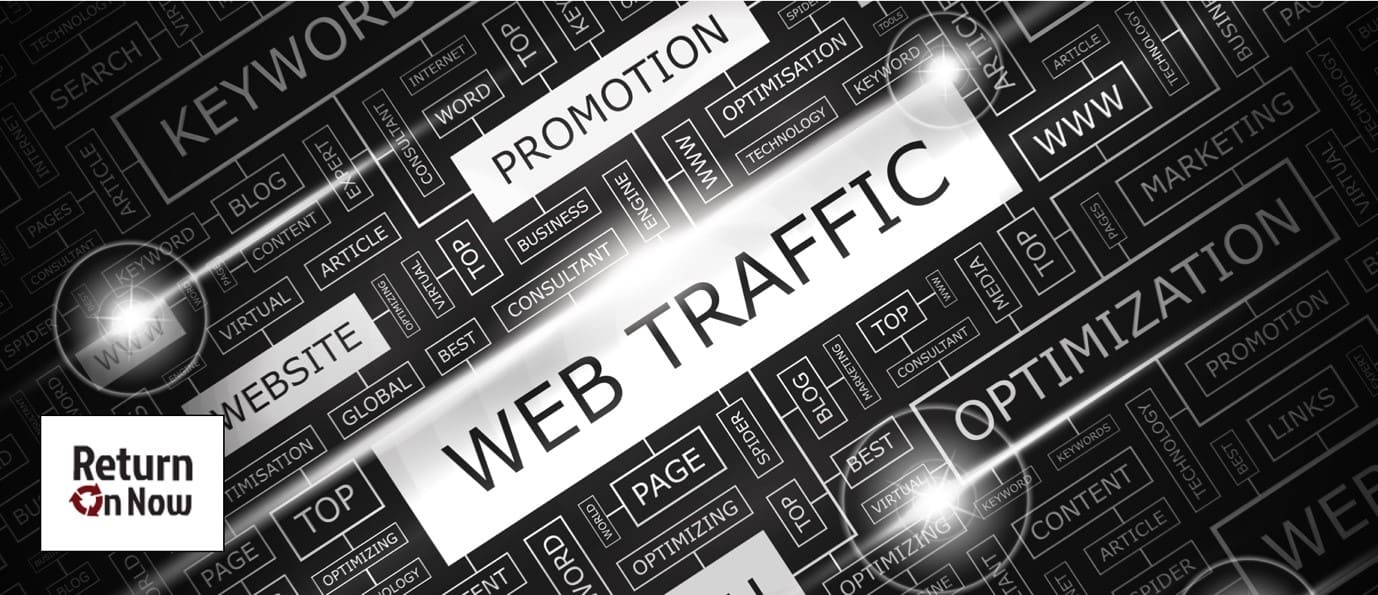 If you want to work with an agency that has a super track record for Search engine optimization, pay per click advertising, and Content Marketing, get in touch with Return On Now.
The agency is among the few brands in the world that work with you only if they can really help you.
Get a free quote.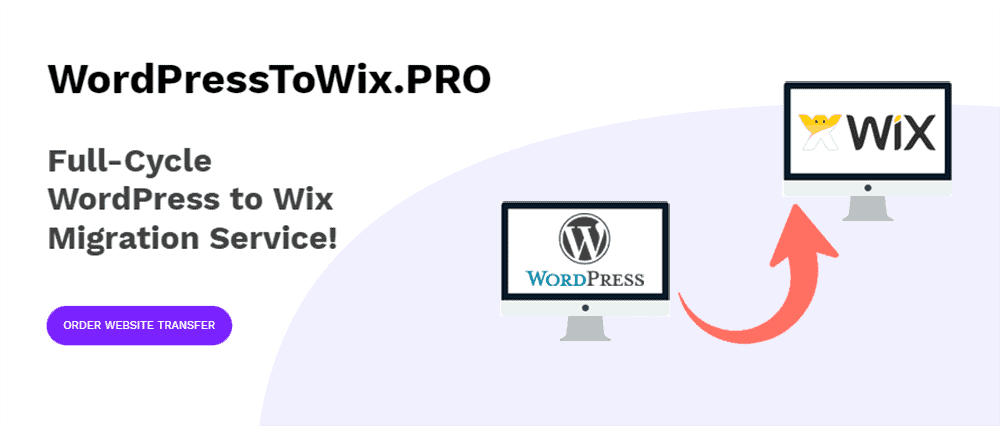 WordPressToWix.PRO is the all-in-one automated platform, which allows moving your website from WordPress to Wix with no coding skills, time loss or extra effort investment. The system is initially geared towards requirements, skills and needs of beginners, who may lack web design background or time to complete the task on their own. A proficient service team will study your project details to offer the best transfer solution you will be satisfied with.
Opinion Stage is used by over 100,000 marketers and publishers to create engaging quizzes, surveys, and polls.
It has a simple, intuitive, and quick interface that will help you create your own stuff in no time, even if you don't have any experience or design skills.
Start with the free plan.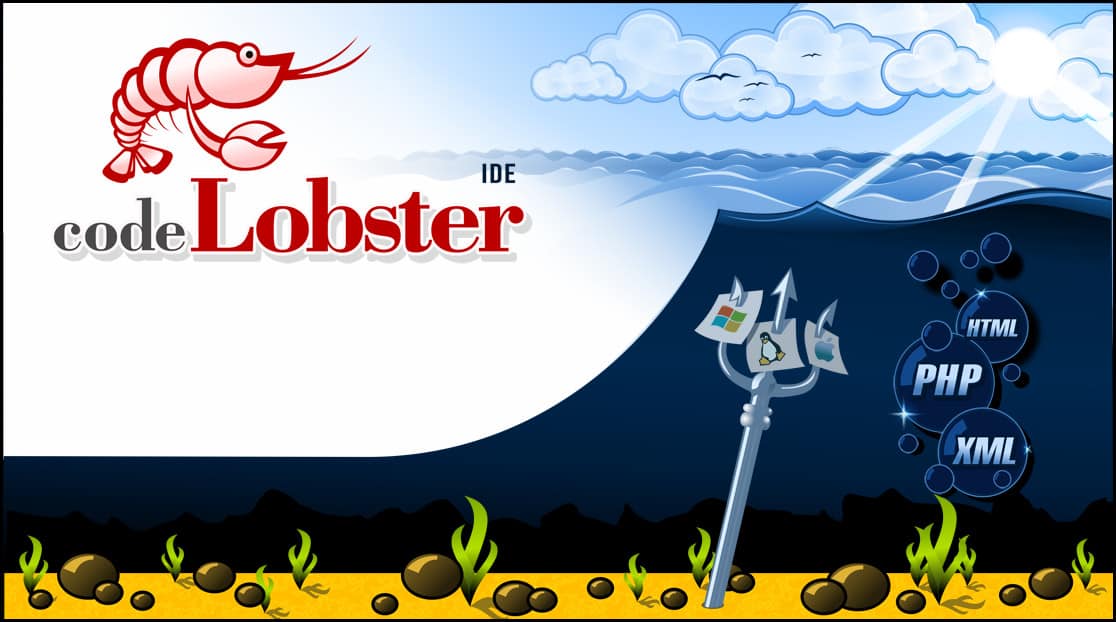 CodeLobster IDE is an advanced free cross-platform IDE intended for editing PHP, HTML, CSS, JavaScript, TypeScript files with special support Drupal, Joomla, JQuery, Bootstrap, Angular, CodeIgniter, CakePHP, Laravel, Magento, Symfony, Twig, Yii, and WordPress.
Do you want to add a moderated chat on your website so you can engage your website audience?
Use RumbleTalk to add all kinds of chat types to your website, in a matter of seconds.
Keep in mind that RumbleTalk has a free forever plan that you can start with.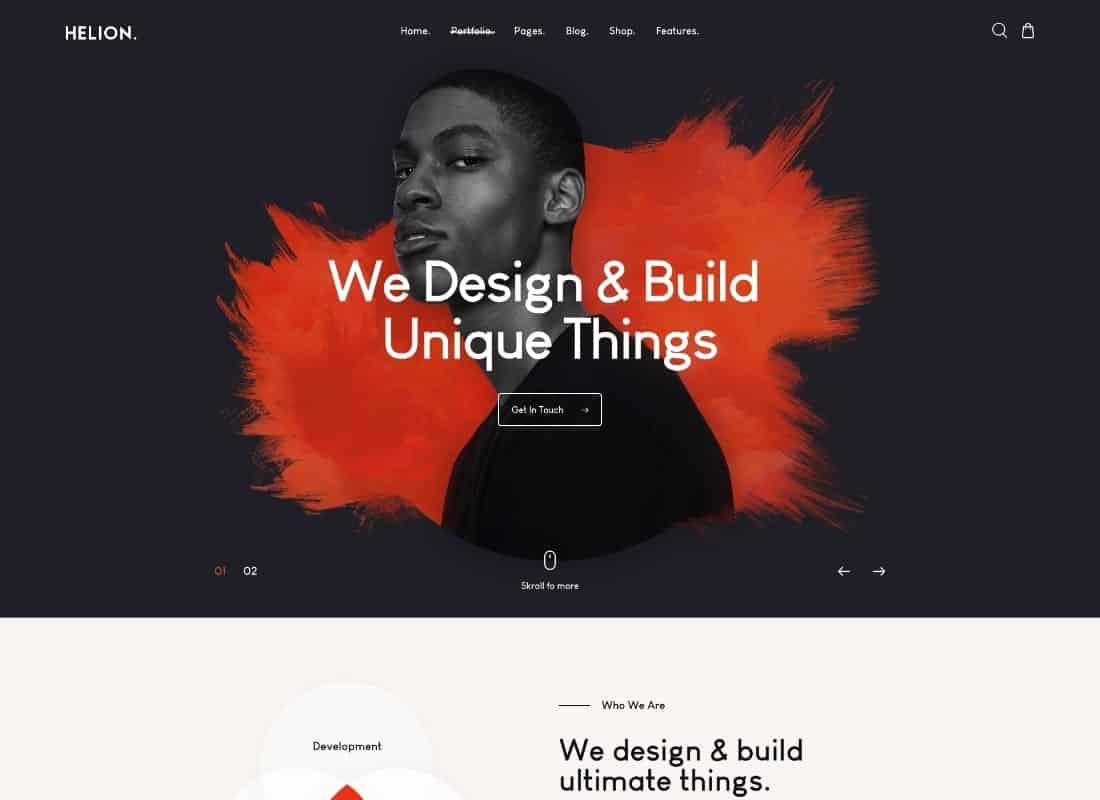 Helion theme was made following the latest web design trends. This is an exceptional WordPress theme for a website dedicated to photography and art. You can make it look minimalist or bold using a drag and drop page builder and premade elements. There is no need to go for web design services to make this theme suit your project as the Helion theme has an intuitive code-free layout.
Helion theme includes detailed theme documentation that describes all the theme processes. This theme has an attractive design that helps to convert visitors into customers. The Helion theme is made using the most popular and powerful plugins, including the Essential Grid, Slider Revolution, TRX Addons, WPML, MailChimp, and more.
Cloe Brooks theme suits best when needed to establish a sophisticated and sharp website look. It can be used by diet specialists, psychologists, health coaches, therapists, and other providers of counseling services. This theme is highly customizable and features complete drag and drop page builder support.
Thanks to a fully customizable design, it is possible to represent different aspects of a project and make it look appealing and reliable. The theme is built using clean and valid HTML5/CSS3 code that makes it efficient in terms of SEO. Cloe Brooks theme includes RTL demo and provides users with advanced translation functionality.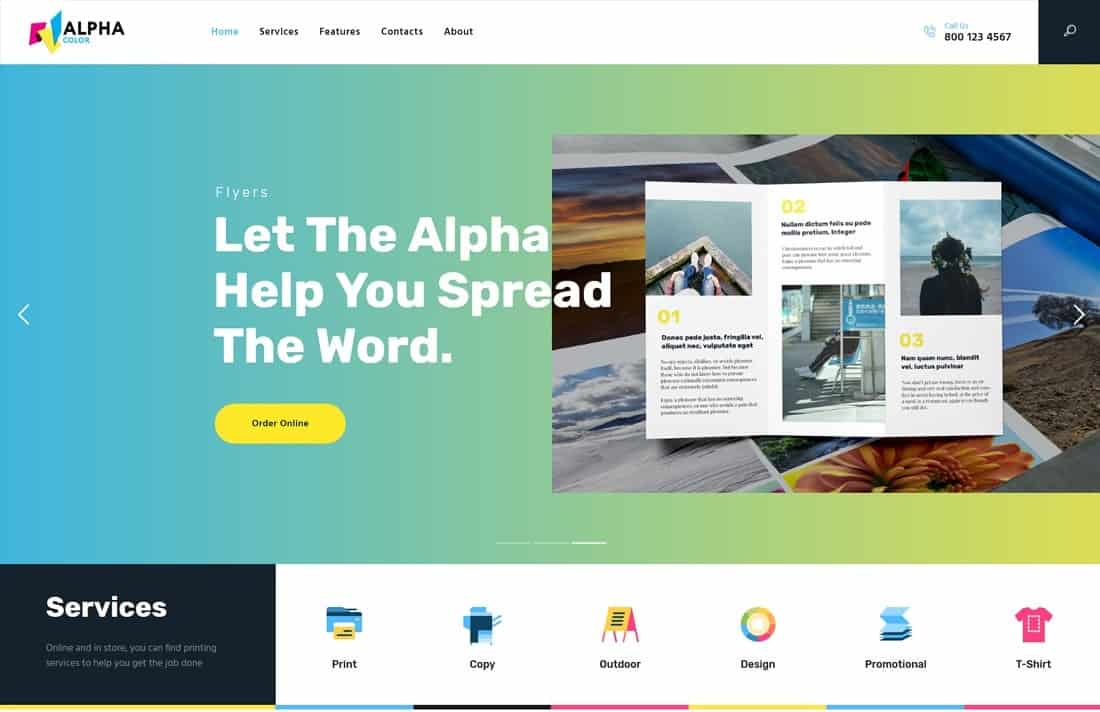 Looking for a premium solution for printing services online representation? AlphaColor will be a perfect match for you, as it features relevant niche design and features compatibility with the most forceful WordPress plugins.
The theme has a clean attractive ready-made design and includes a drag and drop page builder support for precise and effortless customization.
AlphaColor is a fully responsive WordPress theme that supports a swipe effect for all scrolled sections. Also, it includes Revolution Sliders support that helps to smooth out website navigation when using different devices for content exploring. The theme comes with detailed documentation and professional support included.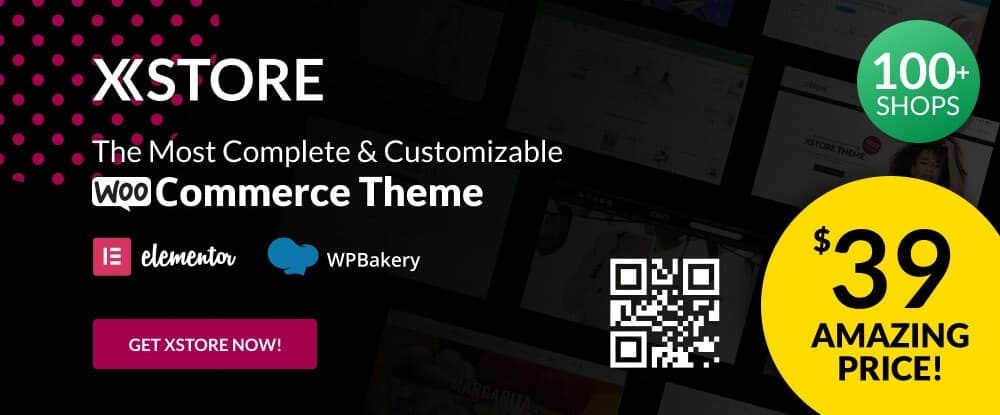 XSTORE is the right WooCommerce theme to use if you are on a tight budget and you need the most complete option on the market, so you won't spend additional money.
It has 100+ brilliant shop designs to choose from. Take a look.
Acowebs plugins for WooCommerce are among the most popular in the industry, being used by over 25,000 happy customers.
Find out more about how these plugins help your store to get more conversions.
With a super track record, Ramotion is a professional agency that works mostly with startups and Fortune 500 companies from different industries.
They are specialized in brand identity, UI/UX design, and website design.
Ask for a free consultation.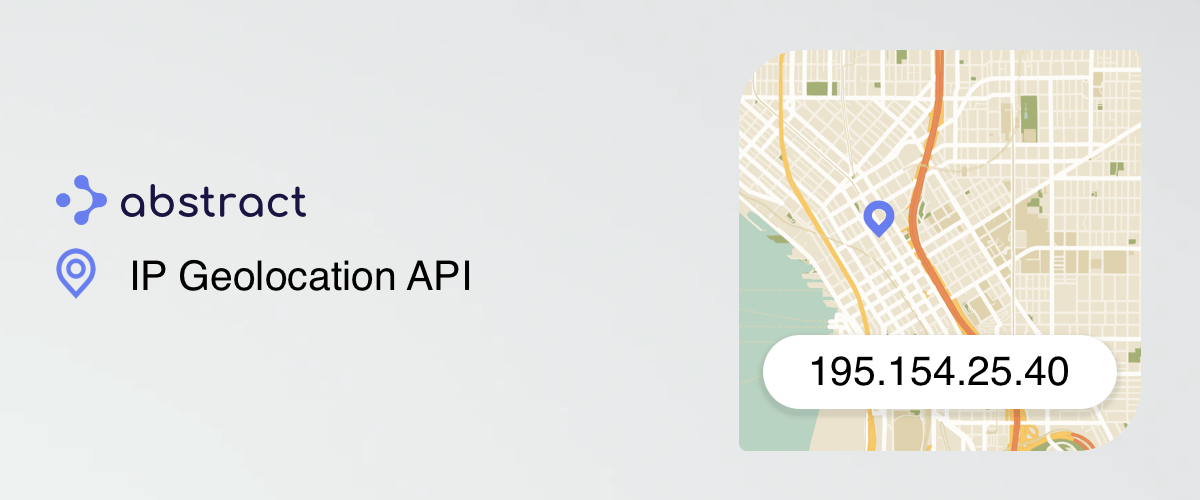 The abstract will help you with a wide variety of API keys. Check them out and get your free API key.
Conclusion
I was surprised to find out that people with important online businesses don't use any web tools and services, or they use only 1 or 2.
Web tools and services are super important to grow your company and you should use as many as possible. Most of these solutions cost only a few bucks and they can successfully replace a few employees that would cost you a fortune.
For example, if you have a WooCommerce store, you can easily let WPCustomify handle it in terms of fixes, and customizations, making your store convert better. If don't use this service, it means that you use your own time to handle your store, or you pay salaries to your employees. Both options are much more expensive than paying a professional agency.