What is a landing page?
A landing page is a page built for the main purpose of increasing sales and/or generating leads for your business. When you build any marketing campaigns on social media or through emails, you use a link that sends them to your website. The page that they 'land' on needs to be able to capture their attention immediately, so they stay to read it, see your offers, products or whatever you wish to promote.
In that way, visitors do not get distracted and leave before they accomplish the desired action (purchase a product, subscribe to a newsletter, etc.)
You can think of a landing page as a flyer that you hand out to people. You only want it to show the key information about what you are offering that would impress the potential client.
Lead Generation
The most common purpose of landing pages is lead generation. Lead generation is the process through which you identify potential customers for your products or services. This then helps you focus your marketing efforts on them and increase your sales.
Coming Soon Page
Building an amazing website takes time, so a great strategy is to build a coming soon page in the meantime. As the name suggests, it is a landing page that informs visitors about the awesome new website that you are working on. Another must-have feature of coming soon pages is the lead capture form, usually in the form of an email input, that allows visitors to subscribe and stay up to date with your progress.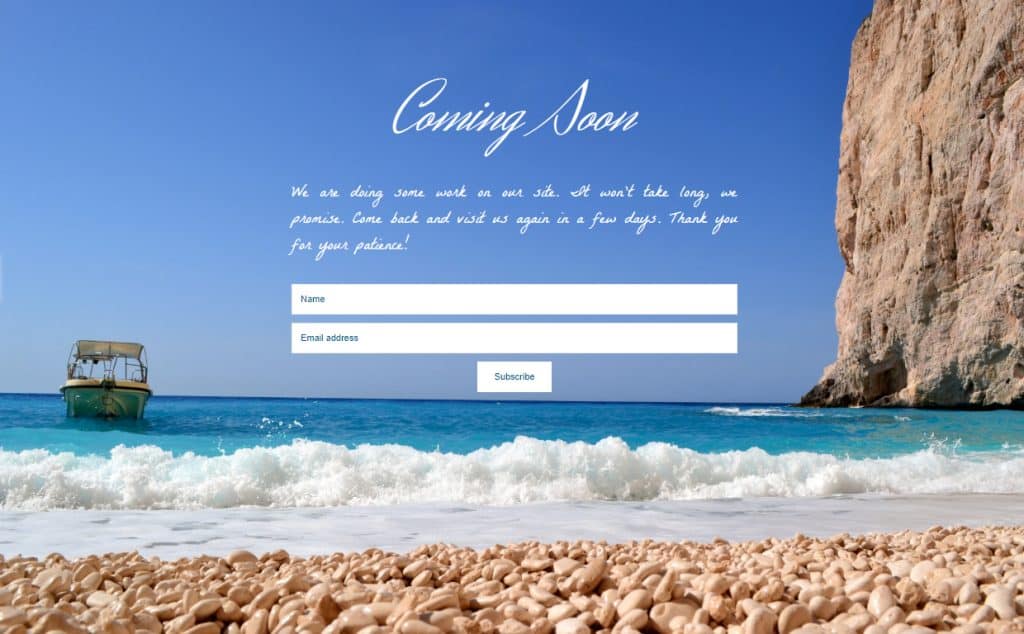 Squeeze Page
A squeeze page is a type of landing page built for the sole purpose of obtaining the visitor's email address for follow-up marketing. A quality squeeze page presents the user with a success story that they can relate to and offer incentives in exchange for the visitor's contact information. Advanced marketers use color psychology, images, and videos to convince the visitor further.
Splash page
When visitors usually open a website, they expect to see the content or your offer directly. A splash page is either a distinct page that appears before the visitors are redirected to their desired content or an overlay that covers the content but in both cases, their goal is to acquire the visitor's email, promote a product or some other call to action. As opposed to other types of landing pages, splash pages provide a clear route the user can take to continue to their desired content, or they can be taken there automatically after a set amount of time.

Lead capture page
The primary focus for lead capture pages is the form where visitors enter their information. In order to convince visitors to give you their information, they are usually provided with a reward in the form of the offer you are promoting. For example, they can receive a free ebook or sign-up for an email course.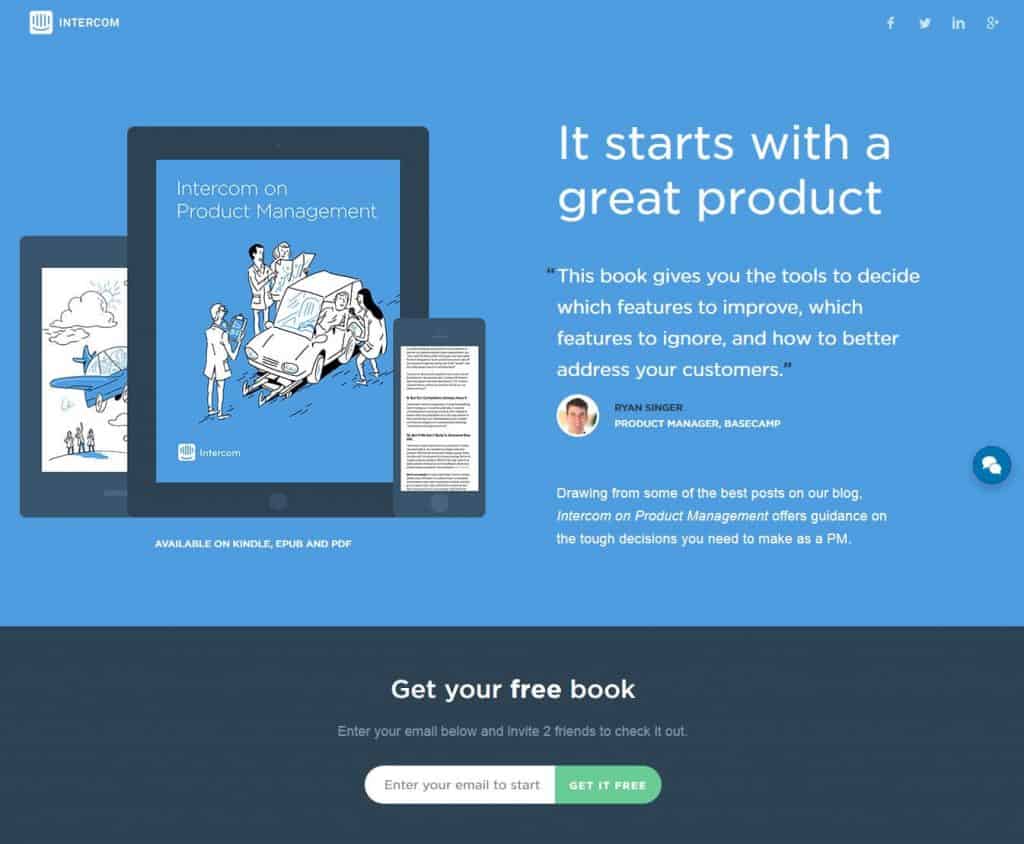 Click-through page
One of the biggest deterrents for visitors is the big Buy button as soon as they open a page. For this reason, a good marketing strategy is to use your landing page as a more friendly place where you first introduce the visitor to your offer, convince and educate them of its value and then direct them towards clicking the call-to-action after they are already prepared to face the buy decision.
Landing page elements
To make a successful landing page, you should follow these guidelines:
Use a clean and light design that focuses attention on the lead capture form, offer and call-to-action button
The lead capture form should only request the essential information, generally only the email address
Provide a clear incentive for the user to sign up; your offer should be something free but which is perceived as having high value (ebooks, cheat sheets, access to premium content, etc.)
Place images of your product or that represent your services
Use large, bright and attractive images, but not too many as they might confuse or distract the visitor
Add at least two testimonials to the page
Add social sharing buttons at the bottom of the page so visitors can share it with their friends
Promoting your Landing Page
Creating your landing page is only the first step for marketing your offer. Once you have created your amazing landing page, it's time to start promoting it.
Paid promotion is obviously the most effective means. Pay per click ads such as Google AdWords, Bing Ads and Social media ads are very powerful in reaching your target consumers.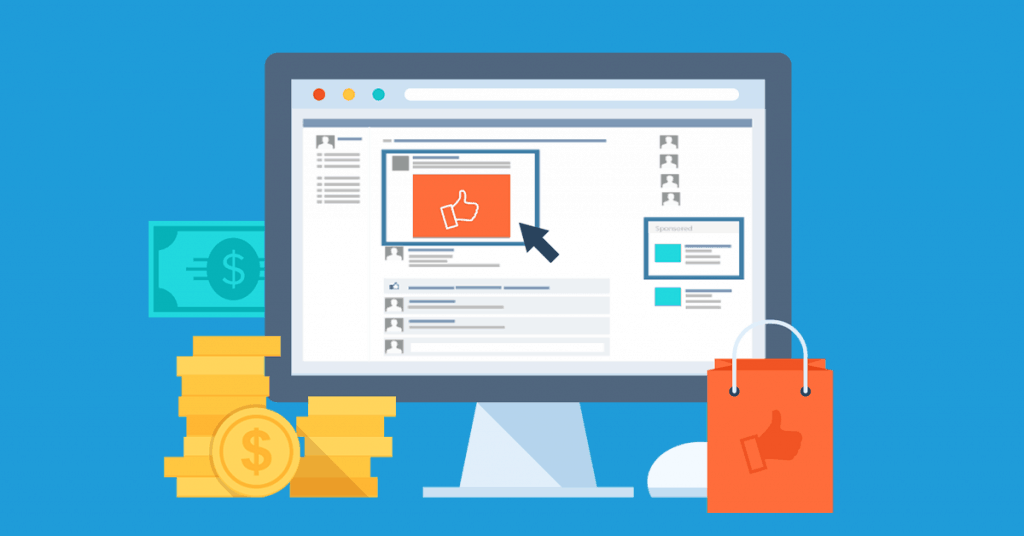 If you are not at the point where you are ready for paid promotions, there are free alternatives. Email marketing, guest blogging, posting on social media, a YouTube channel are all very effective methods of promoting your landing page.
Conclusion
Landing pages are one of, if not the most important pages on your website. Some websites are actually just the landing page. So it is very important to pay as much attention to designing and structuring your landing page as this can be the difference between a highly successful website and a failed marketing attempt.