Social proof can be an extremely powerful tool in your marketing strategy. If you don't know what is social proof, it can best be described as something that says to your potential clients and customers that their peers have already tried your product and are quite satisfied with it. Think something along the lines of testimonials or star ratings. The aim is to show that a wide community is already buying from you and that everything is going just fine for them so that people who are on the fence have fewer reasons to give up on the purchase. It's a principle deeply rooted in human psychology and has been shown on many occasions to work fantastically.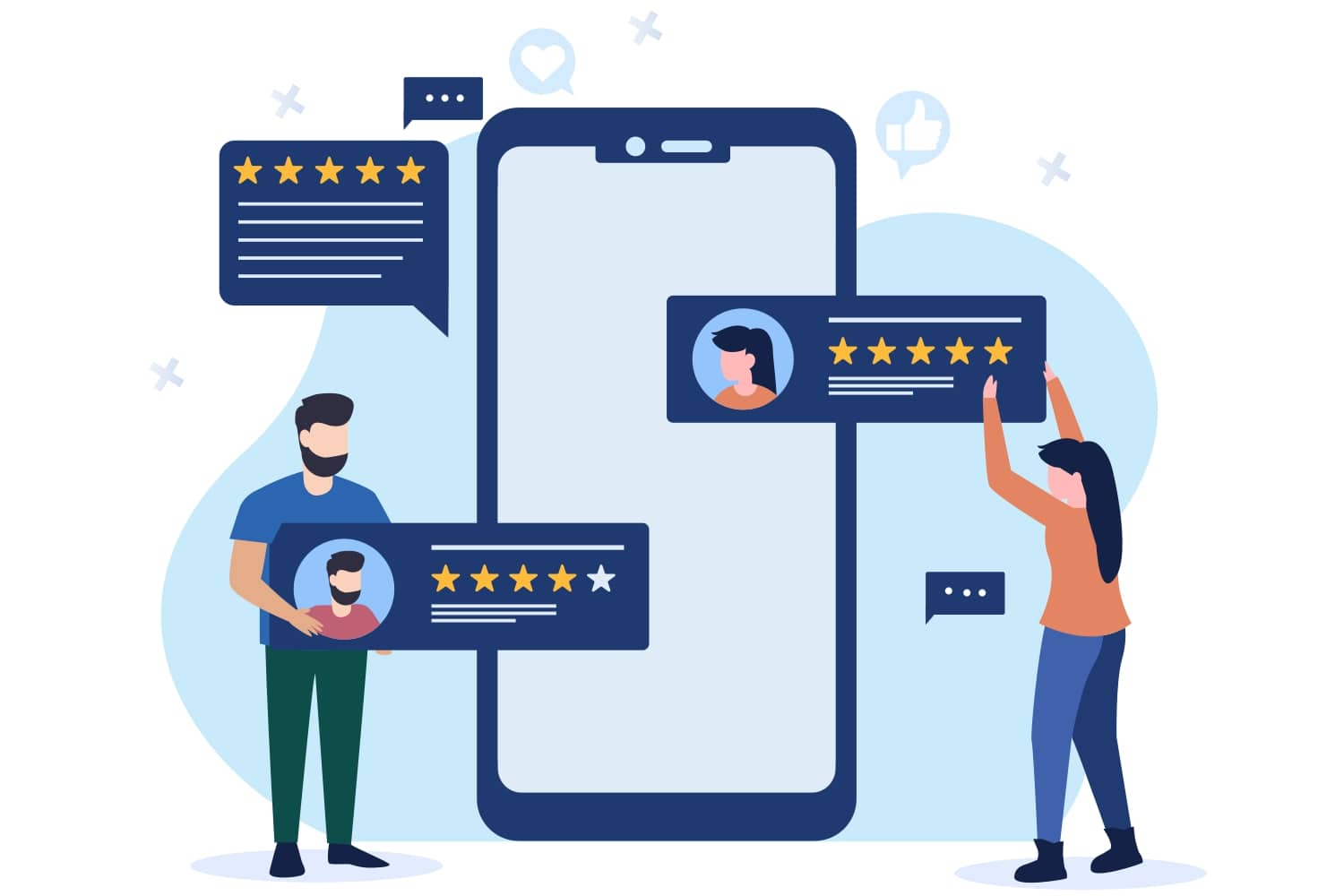 Here are the plugins you should consider.
NotificationX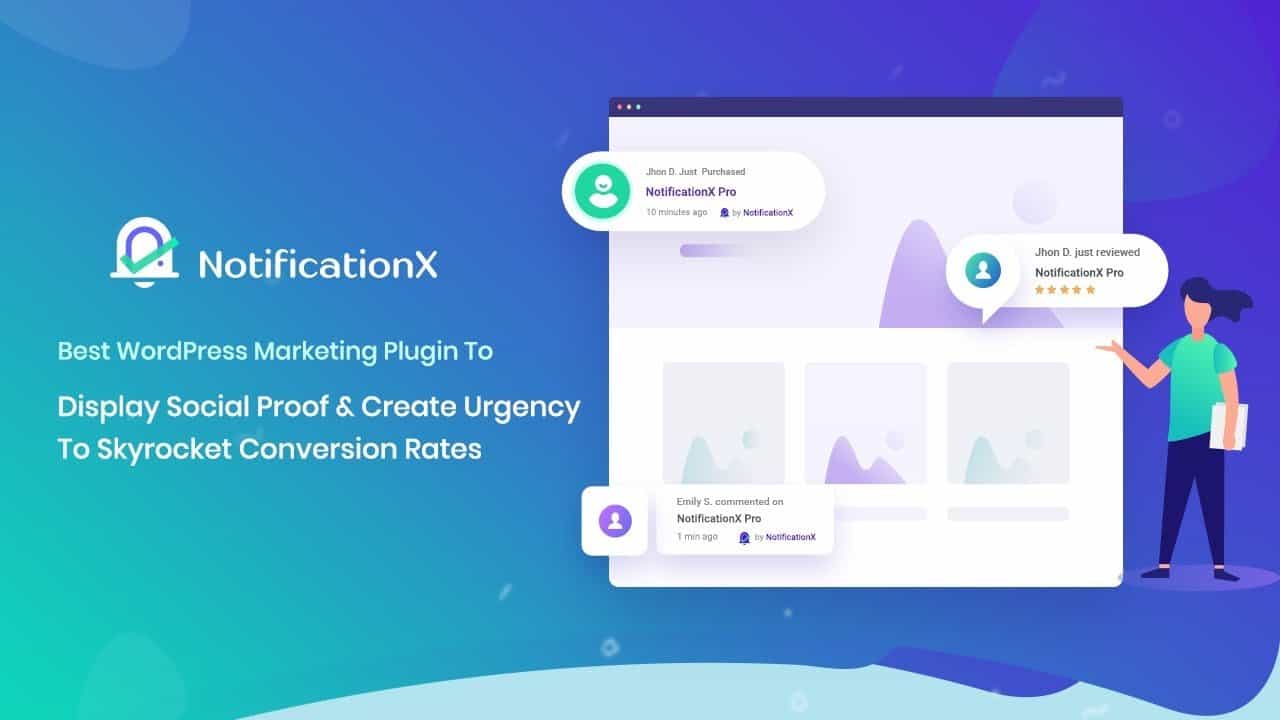 This is a plugin that gives you plenty of great options in its free version alone. You see, NotificationX will notify your visitors whenever a new social proof is generated. In other words, whenever someone buys your product, leaves a blog comment or a review, or makes a download, a notification about that will appear on your visitors' screen.
The PRO version adds subscription alerts and notification pop-ups into the mix, and even sound alerts are enabled. So, if you want to create hype around your product or service and make your prospective client buy it quickly, NotificationX is a great tool for that.
Furthermore, the plugin offers many integrations, such as Contact Form 7, WPForms, WooCommerce, Tutor LMS, and several others in the free version, while the PRO version adds the likes of Google Analytics, Mailchimp, Envato and Zapier into the mix.
As mentioned, there is a free version, while the premium versions start from 39$, but you can get a bigger package for 99$. These will last you a year, but if you want to purchase the plugin for an indefinite period and an unlimited number of websites, the price will be 299$.
Trust Pulse

Here's another social proof plugin that's widely recommended online. Trust Pulse has a ton of great features that will add to the persuasiveness and validity of social proof and create an even greater sense of urgency in other visitors. The plugin can actually track visitors and their respective locations, so when one of them does something you want other visitors to know about, a notification will appear along with the city and the country of the person performing the action.
You have plenty of options when it comes to choosing when and how a notification will be shown to your visitors and who exactly will be able to see it. This allows you to target a certain audience and further increase your website's efficiency.
Apart from on WordPress, Trust Pulse will work on other platforms too, including Shopify, Squarespace, and several others. You can test the plugin through 500 sessions and then choose one of four available packages. The first of them will set you back 39.50$ per year, whereas the most expensive package costs 299.50$ a year. You also have two weeks to return the product if you're not satisfied, and you will get a full refund, no questions asked.
Shared Counts

If you're a blog owner, your main goal is certainly to reach as many people as possible. Therefore, you want them to share your posts via social networks as much as possible. Yes, you probably already have buttons in place just for that purpose, but Shared Counts takes the whole thing one step further, showing your visitors exactly how many times a post was shared. So, once somebody sees a post was shared many times, they will at least become intrigued to see what the post is about, and the chances that they will also share it with their friends/followers grow exponentially.
The plugin is very easy to use and covers a wide variety of social networks, such as Facebook, Twitter, Yummly, Pinterest, and even e-mails. You can display those buttons in several different styles, so you can easily adjust everything to fit your website's overall appearance. Great support also comes with this product, which is, and you are going to love this, also completely free. So, to add some sort of social proof onto your website without any investments, especially if you're interested in reaching out via social networks, Shared Counts offers nothing but pure value.
WPfomify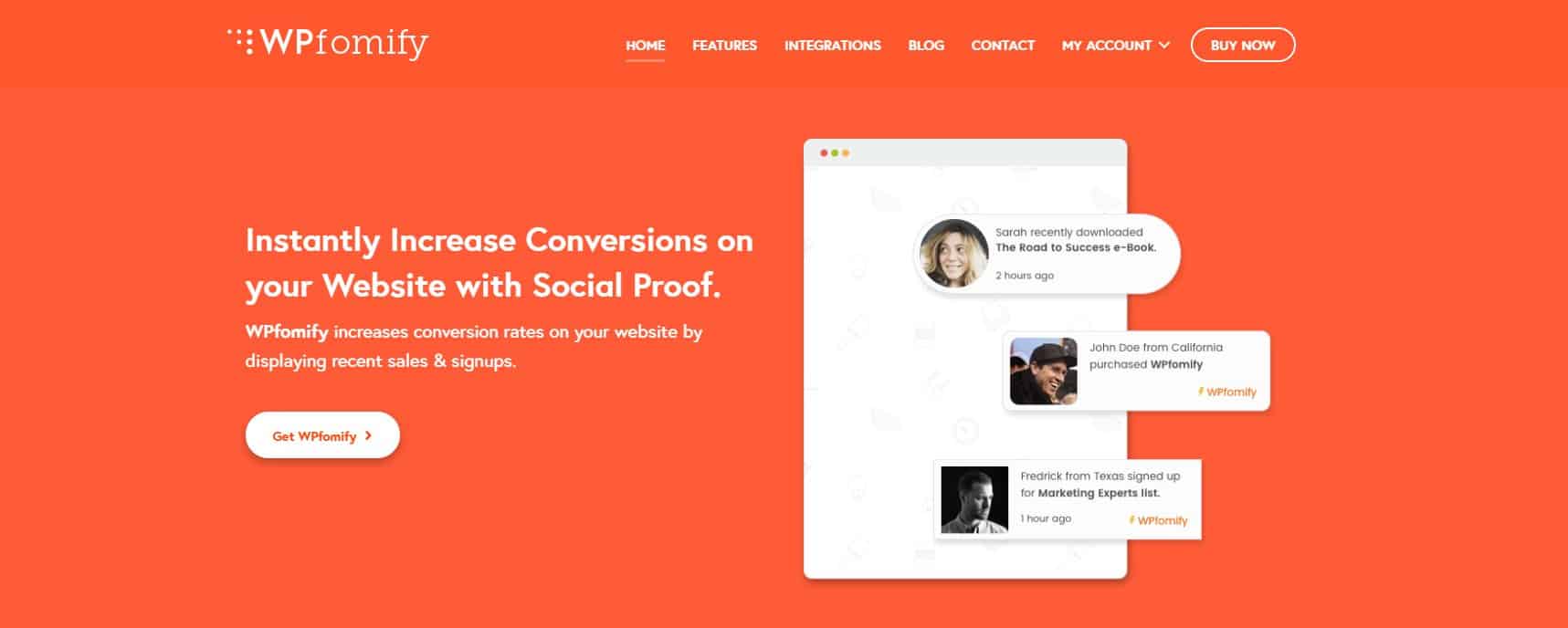 WPfomify is another great social proof plugin for WordPress with loads of features. It is very easy to set up, integrates with loads of other plugins, and even e-mail marketing services, plus it allows you to customize it quite a bit and blend it seamlessly into your website. But we're just getting started here!
Not only does this product track your customer activity, but it can track and show your subscribers and notify your visitors whenever someone signs up to your mailing list.
The list of features you get here is quite extensive, but we have to mention that you can also easily set up customer reviews and ratings with WPfomify, and you can use Google Analytics to keep an eye on the conversion rate. Oh, and the support is flawless.
Because of the number of features, the price is somewhat higher as well, with 99$ per year being the price of the basic package (covers one website). You can also choose to cover an unlimited number of websites for 299$ per year, or simply have access to this plugin whenever and wherever you want for the rest of your life for 399$. Here too, you can get your money back in 14 days if you're not satisfied with the product.
Conclusion
And those are some of the best social proof plugins for WordPress. Sure, there are plenty more choices out there, these are WordPress plugins we're talking about after all, but given the quality and reliability you get here, you simply can't go wrong with either one of these. Choose one and expand your business!