Creating and running an e-commerce store is easier than ever before, thanks to a whole slew of beginner-friendly tools that even non-techy people can use to design virtually anything they want. Plugins, themes, Google Analytics, you name it.
However, this abundance of tools available can also make it so that you overlook some essentials. And well, without essentials, there's no way anyone could run a fully functional business.
Web Design and Aesthetics
While this really does go without saying, web design is something you have to be mindful about. First impressions are important, and modern web design has been shown to elicit a feeling of trust within new customers.
When it comes to WooCommerce specifically, our best recommendation would be to choose a pre-optimized theme. That way, you don't have to jump fences to make sure everything fits in and works right.
According to web designers, it's best to choose three main colors, two base colors and a highlight color. The base colors create a balance and ensure that the site has some visual interest, and the highlight color accentuates new deals, special promos, or features.
Responsiveness
Recent research has found that over 59% of all Google queries are now made via mobile phones. This is a huge hint pointing to the necessity of responsiveness when it comes to e-commerce. If your site is not responsive on all screen sizes, or your popups cover the entire screen, you're losing out on a huge chunk of potential customers – over half of them.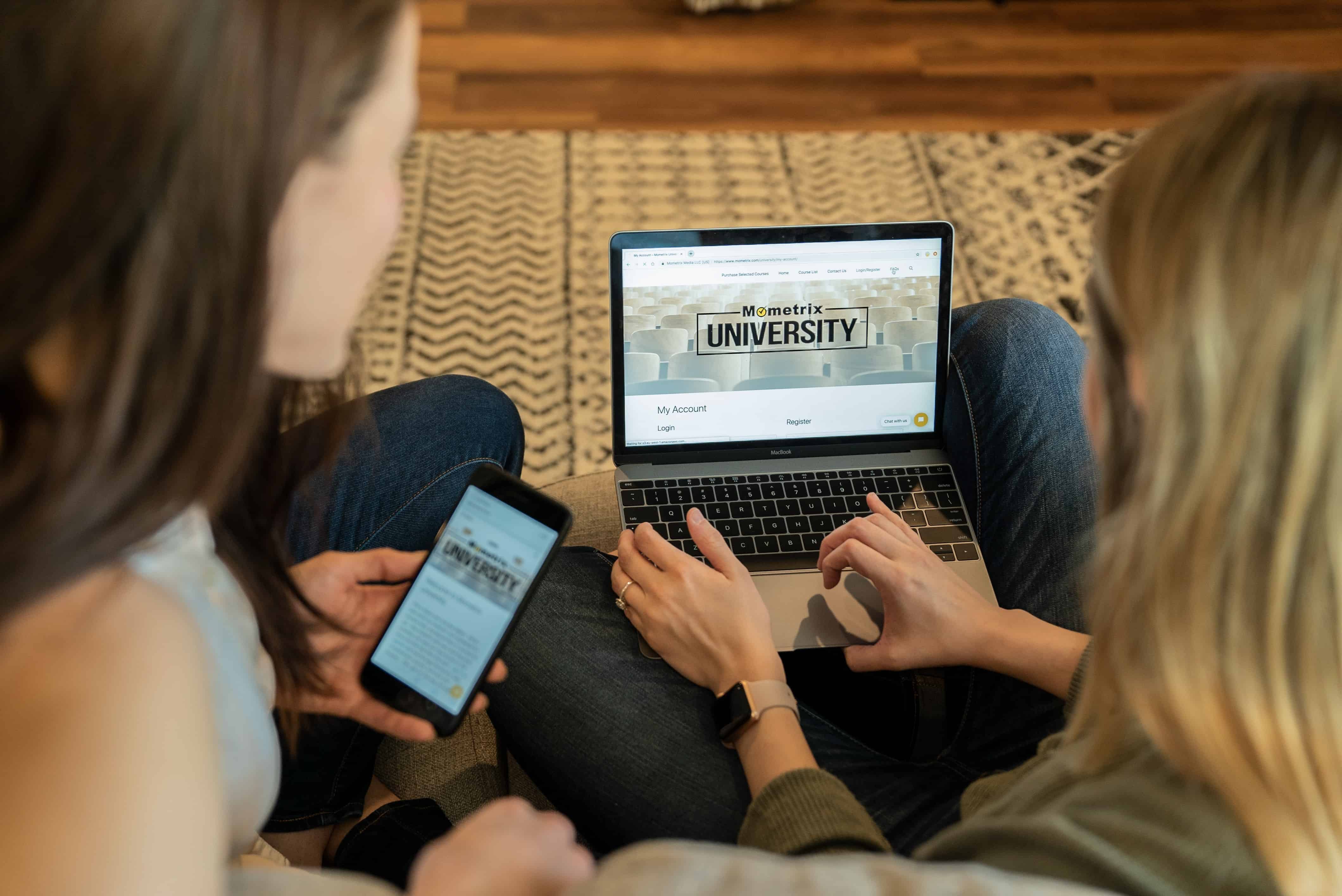 Therefore, it's crucial to check the website's appearance on all screen sizes. And tweak when necessary. Some common tips that make a website more responsive by default are: not loading the website using buttons, using responsive media (videos and images), choosing fonts readable no matter the size.
Another tip is to modify the layout of the site. Using a fluid grid system provides automatic breakpoints. This makes automatic responsiveness way more likely.
Site Security
WordPress is pretty safe by default, but it's not 100% foolproof, just like anything else. And while some sites can afford to skrimp and save on security, as a store owner who'll be handling people's personal and credit card information, this cannot be overlooked. The last thing you want happening is a security breach where malware or a potential hacker gets hold of your user's information. The person held accountably is the owner of the site.
To avoid any mishaps in the security department, it's advised to acquire an SSL Certificate, update themes and plugins ( uninstall those you are no longer using), use 2F authentification during login, use security plugins.
However, security plugins can be tricky as they come in all shapes and sizes, and the likelihood of one covering every base is slim to none – especially if you'll mostly be opting for the free versions. But to spare you the hassle of researching this topic all on your own, here are some of the most popular ones.
Wordfence
SecuPress
BulletProof Security
Sucuri
Well-handled Shipping Rules
Shipping can truly make or break an e-commerce business. If you make mistakes, you'll not only hurt your bottom line but might also significantly impact customer satisfaction. This can be tricky to navigate, especially if you need to set up more complicated shipping rules based on the weight on item count. For this, you'll have to find a suitable plugin that's bot beginner-friendly and functional.
WooCommerce Table Rate Shipping comes with everything and more. It's our best suggestion for newbies, but veterans can enjoy it too, as it's pretty much the only shipping plugin you have to install. It comes with unlimited shipping zones, unique shipping rules such as by weight or item count, and setting up as many methods as you want. Rules can also be set by countries, zip codes, etc. You'll need something like this when trying to get your foot in the door, as shipping is usually different for every country due to transportation fees and taxes.
A checkout Page
A checkout page is the most important page of every e-commerce website. This is where the final transaction takes place. So, if something is faulty or glitchy, you will not be getting that final sale. Not only that, the customer that got stuck at check out – kiss them goodbye. To ensure there are no issues at the checkout page, test if the different shipping variants are functioning properly. Make sure the site collected all of the information necessary to make the delivery ( a payment method, shipping address, zip code, name, email, etc.). In addition, check to see if your site still offers out-of-stock inventory, if it does handle it right away.
Pro Tip: Using Direct Checkout for WooCommerce allows you to skip the cart step and send customers directly to checkout, and it adds direct buy buttons. This helps to create a sense of urgency in the buyer and can help boost sales in the long run.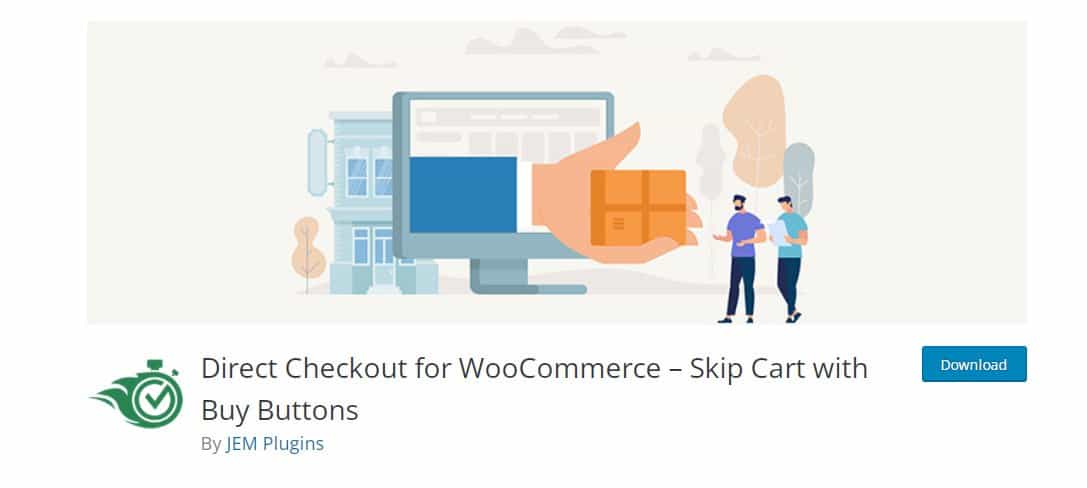 Data and SEO
SEO ( Search Engine Optimization) is one the top priorities of any website trying to make it to that much-coveted number one page on Google. This includes things like keywords, optimized images, readability, and a whole heap of other things you'll pick up along the way. Using an SEO plugin is something you can't really go without, so peruse the web as different plugins can suit you. Some of the most well-ranked and widely used ones are SEMrush, Ahrefs, and Yoast SEO.
Data is also crucial for your business, but exporting it can be a true pain. Getting a plugin like WooCommerce Order Export can make it a lot easier. It allows the user to export in CSV format, send reports automatically, filter the date they need the reports on. If you're unsure why you would need something like this, it's because it gives valuable insight into your whole business operation. Using it in conjunction with Google Analytics is the best way to go, and you'll be able to grow your business and make better decisions based on data and not a hunch.
Over to you
To run a successful business, you'll need to invest a lot of time and effort, not only after the site goes live but also before. We mentioned steps you cannot afford to skip if you want to grow and expand with time. Be mindful about what you're doing, do your research, and things will get much easier with time. Until then, best of luck.