Video creation is an intensive process. It requires lots of time and effort. However, when it comes to creating video content specifically for social media channels, you will have to face an incredible list of challenges to grab the audience's attention.
Why?
The audience's attention span is just 8 seconds. In doing so, you may ask yourself:
How to catch people's attention within the first seconds of the video?

How to write a copy that would nudge viewers to take action?

How to make the audience watch your video from A to Z?

And most importantly – what should be the length of video for every social platform?
Let's start!
The Benefits of Video Marketing for Your Business
You've probably heard a statement that content is king. If the content is king, then that makes video content the emperor! According to the statistics, marketers prioritize videos among all other kinds of content.
This is for a good reason. After all, YouTube is the second largest search engine after Google.
People like video content because it's more engaging.
Due to this, social platforms have already adapted their functionality to let people upload video content. Businesses do not miss a chance to promote their products using video format as well.
So, what are the benefits of video marketing for your business? Let's take a quick glance:
High conversion rate
When you place a video on a landing page, it increases the conversion rate by 80%. If you include a video in your email, it will increase a 200-300% CTR.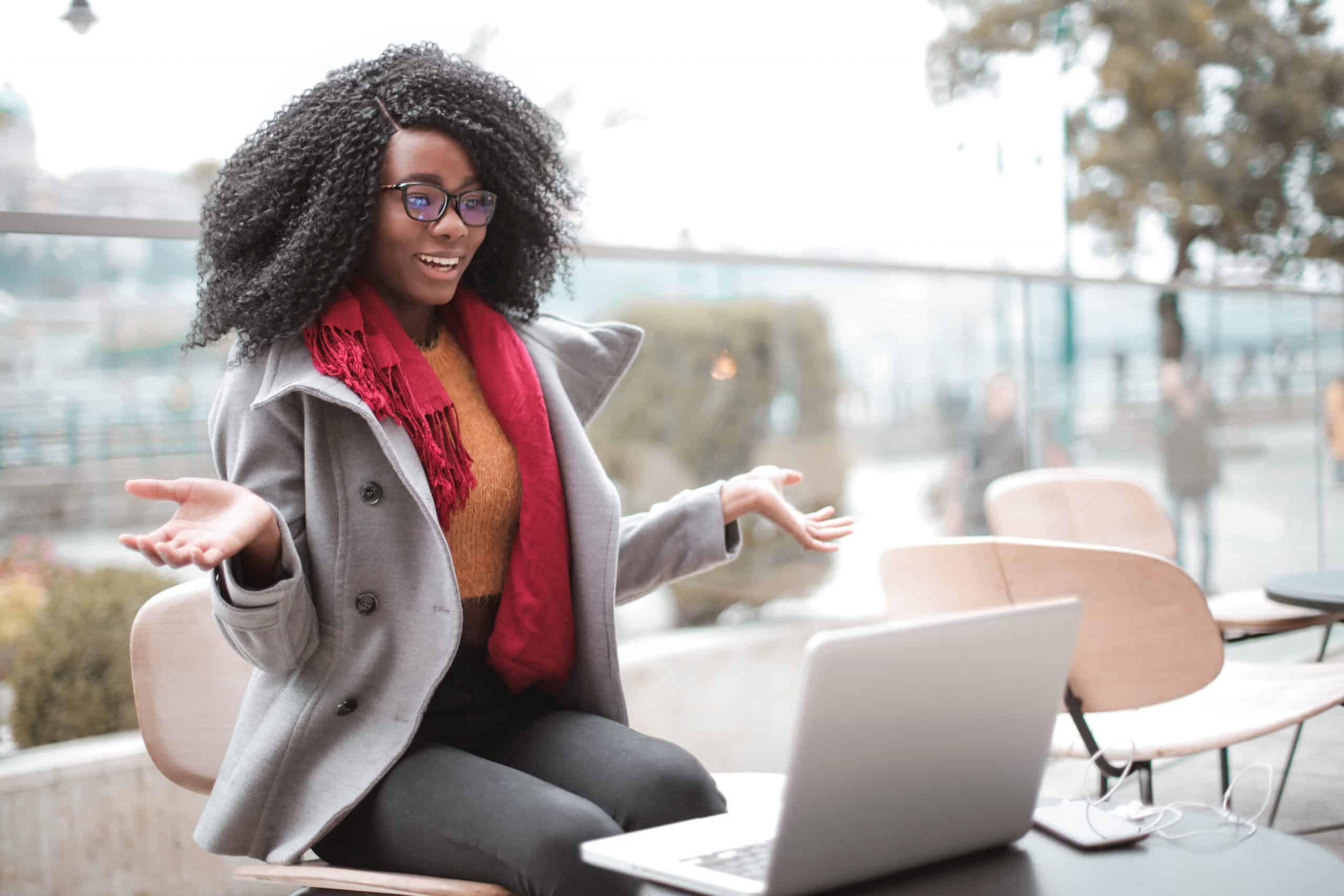 Now let these numbers sink in!
What about uploading video content on social media channels? If you upload engaging videos, people will likely watch them. But these videos shouldn't be too long.
Growth of search engine rankings
Video content can increase organic traffic up to 157%. Even though videos don't impact the rankings directly, they can improve your website performance.
How?
Measure the video performance with the two metrics – dwell time and bounce rate. Dwell time shows the time visitors spend on your site. If you post engaging videos, you will have more chances that the visitors won't leave the site.
Bounce rate shows the percentage of visitors who enter the site and leave it without further website interaction. Video content catches people's attention so they won't bounce.
Boost brand awareness and build relationships with customers
The first stage of a marketing funnel is called "awareness."  It's when you spread the word about your brand or product.
Video content is an excellent way to build awareness.
How? Tell your company's story, interview your employees, show "behind the scenes" content to your audience. Video evokes emotions. Therefore, you can talk to your audience through the screen. It will help you humanize your marketing approach and build strong relationships with the customers.
Improve engagement
Do you know that video content generates 1200% more shares in contrast to text and images combined? According to different stats, video improves the level of engagement drastically.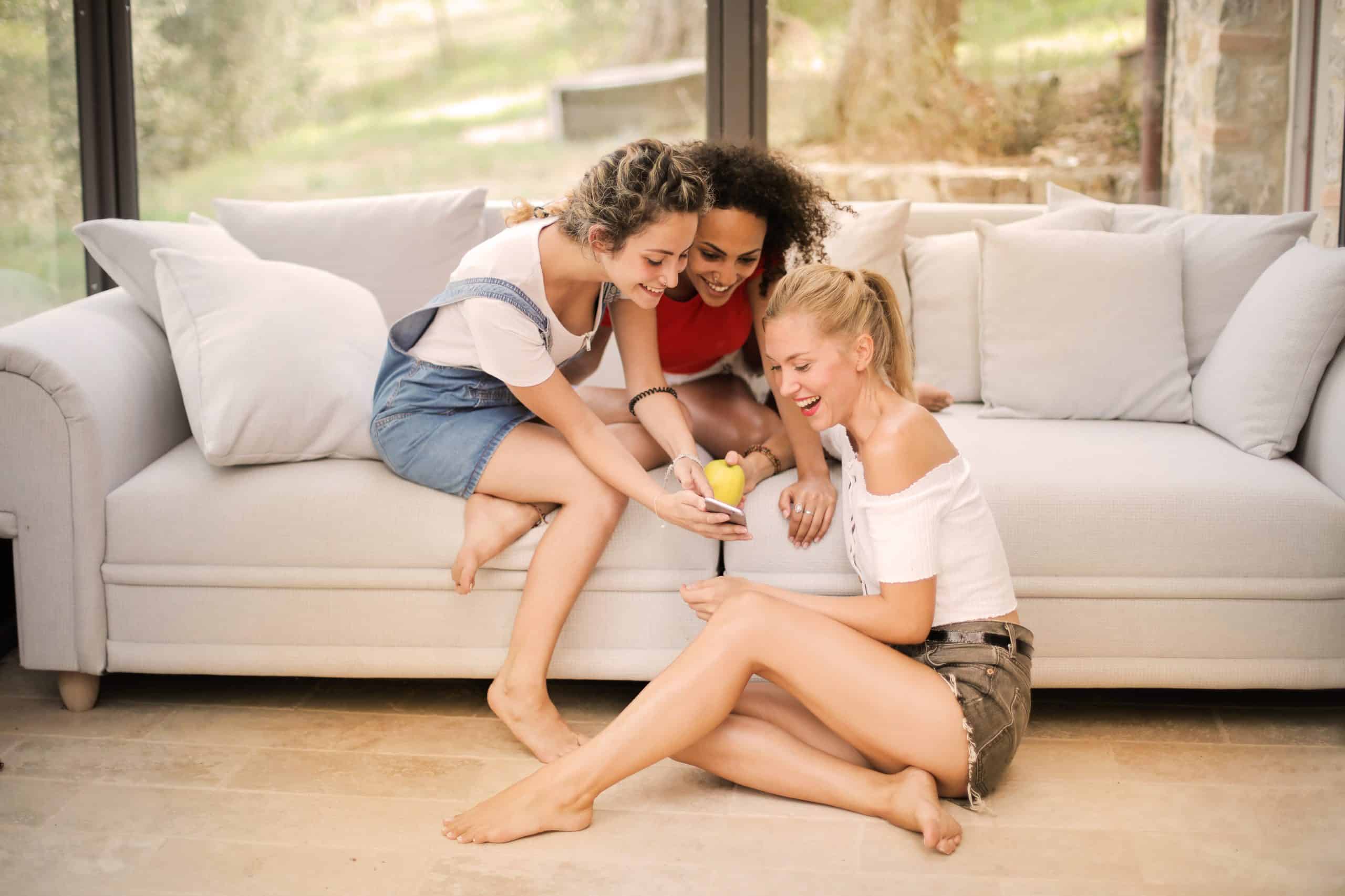 Considering these benefits, video content is "a must" marketing strategy you should stick to.
How Long Different Video Types Should Be
Before figuring out an optimal video length for social channels, let's see how long different types of video should be.
You should understand that your marketing strategy may target various types of videos. Each of these types has specific goals based on the stages of the marketing funnel. Therefore, your task is to realize how and where you can use a certain type of video.
Now, let's skim through the major types:
The length of the promo video is the same as a TV advertisement – around 30-60 seconds.
The interview can't be short. To cover all discussion topics, the video length of the interview should be from 6-10 minutes.
If a simple video interview takes 6-10 minutes, a thought leadership video is longer. Its length is 10-15 minutes. However, if you've recorded a video snippet on your smartphone and want to share it on LinkedIn or Twitter, the length should be from 45 seconds to 2 minutes.
The goal of a webinar is to cover a specific topic in-depth. As a rule, webinars feature multiple speakers, experts, and Q&A sessions. Thus, the length of the webinar can vary from 15 to 60 minutes.
Your demo video should be 2-5 minutes in length. There is no point in creating a long-form demo video.
Instead, create a few short demos that would cover each aspect of your product. You can use a free video maker tool for this purpose.
Tutorial videos aim to teach your target audience how to solve their issues with the help of your product. These videos would be a great addition to the middle stages of the marketing funnel. The length of this type of videos is 2-10 minutes.
So, what is the ideal video length for each social platform specifically?
Keep on reading, and you'll find out!
The Video Length for Each Social Platform
Nowadays, it is quite difficult to catch people's attention with social media videos. That's why 56% of all videos are about two minutes in length.
Is this length optimal for all social media platforms?
Nope.
Each social platform has specific video length requirements. Let's review them one by one.
Video content is a huge part of Facebook. People upload videos for entertainment purposes, and businesses do the same to promote their products. Plus, video plays an integral role in ad networking.
Despite the maximum video length being 240 minutes, it doesn't mean that it is enough to grab your audience's attention. Therefore, your first step is to consider what type of video you want to create. If you aim to make a video for building awareness or a quick conversation, the video should be less than a minute long.
However, if you want to upload long-form videos (live streams, webinars), it should take 3+ minutes.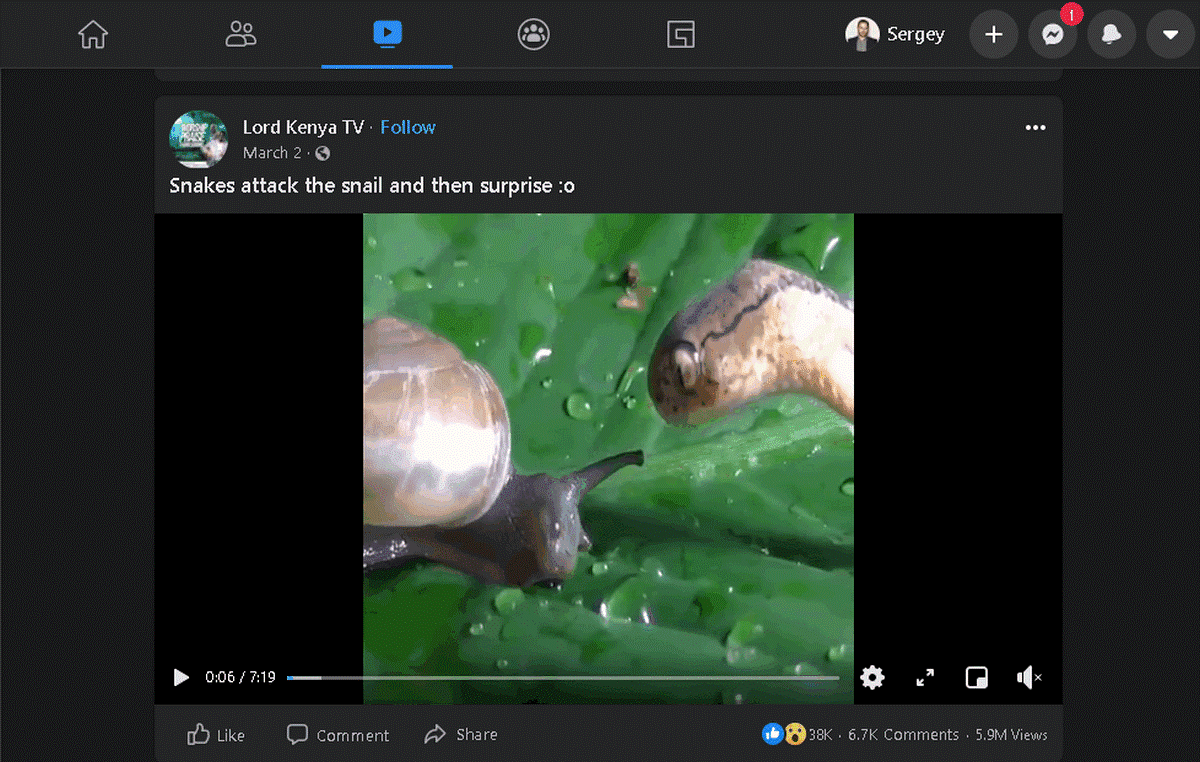 Thus, the optimal video length for Facebook is from 15 seconds to 3+ minutes.  47% of the value in a video is delivered in the first 3 seconds.
Here's the list of video content types that you can see on Facebook, along with recommended time duration.
Live Videos – A live stream or live video on Facebook should be at least 10 minutes long.
Promos and Deals – The ideal video length for promos and deals is 15 seconds.
Announcements/Reveals -You can keep a video for an announcement under 1 minute and a maximum of 20 seconds for stories.
Tutorials/How-Tos – These informational videos must be under 40 minutes.
LinkedIn is the number one social media platform for businesses. This social channel includes whatever options businesses need to build connections, promote products, and communicate.
Private communication allows you to send messages, use voice broadcasting, share files and documents. Other than that, you can upload all types of video content as well.
LinkedIn suggests keeping videos for brand awareness about 30 seconds long. It is an optimal length. Nevertheless, if you want to use the maximum length for the video, it can be up to 10 minutes.
Linkedin recommended video statistics
Here's a rundown of Linkedin videos with the optimal length.
Brand awareness video – The recommended length for a brand awareness video on LinkedIn is under 30 seconds.
Marketing funnel video – Any videos on LinkedIn that are meant for the marketing funnel goals should be around 30-90 seconds in length.
Video ads – The recommended length of a video ad on LinkedIn is 15 seconds.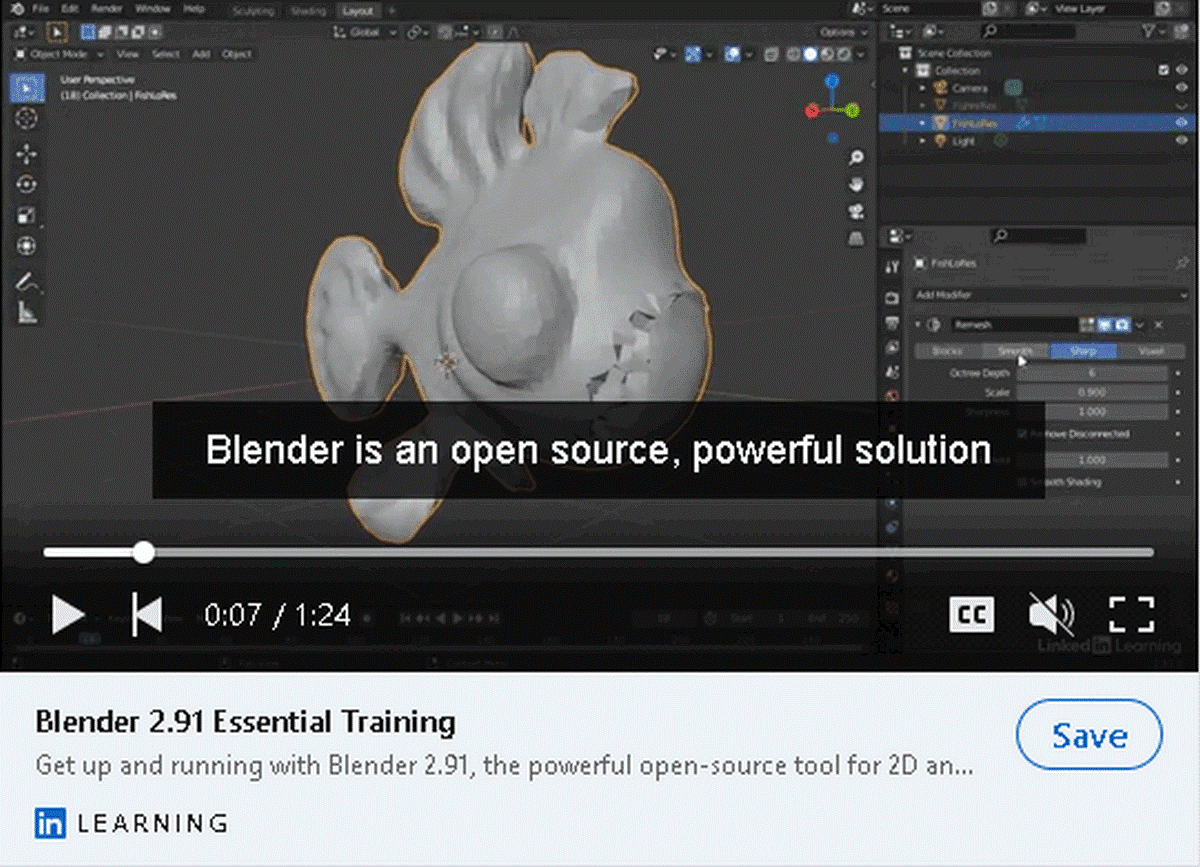 Pinterest is a favorite social platform for creative business owners. Its pinboard-based system allows businesses to post short-form video content.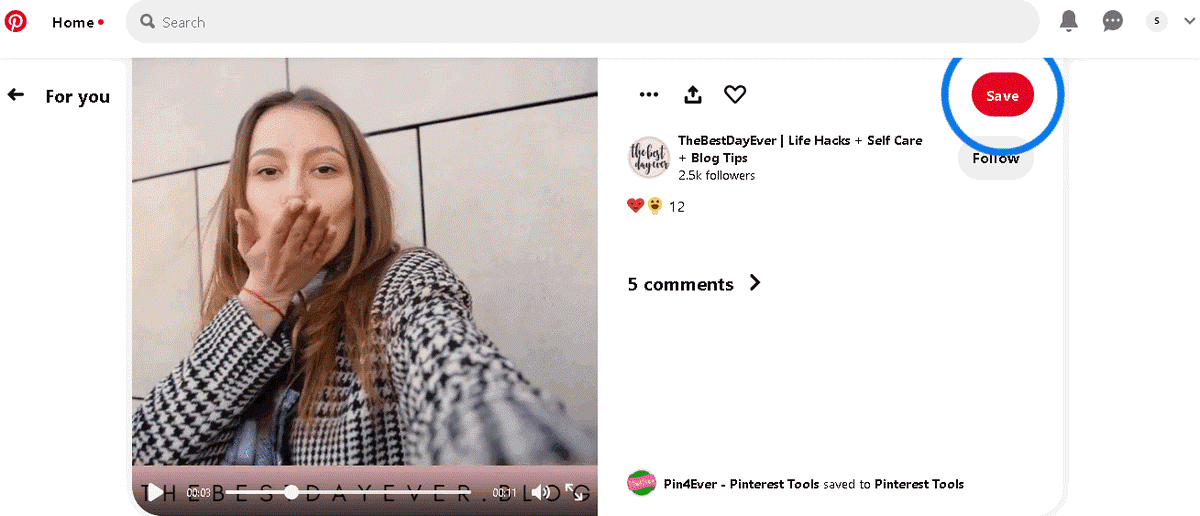 The minimum length of the video is 4 seconds. But following the best practices, creating videos between 6-15 seconds in length makes sense. It will help you reach out to your audience more productively.
Pinterest recommended video statistics
Organic content – The recommended length for organic content on Pinterest is 15 seconds, and it should be under 1 minute.
Ad videos – Any ad video on Pinterest should be between 6-15 seconds.
Standard video – A standard video length is between 4 seconds – 15 minutes.
Instagram suggests a few ways of sharing video content with the audience – stories, IGTV, and grid videos. Instagram video length varies according to the way of sharing.
When you want to share a video via Instagram stories, you should count how many slides you will need to show the full length of the video. It is suggested to upload 1-7 slides one-by-one. Make sure each slide has a clear message and CTA.
IGTV is the best option in terms of video length. It allows you to upload video content that would be longer than 60 seconds. It means you can introduce more information in contrast to an ordinary video ad. The optimal length of video for IGTV is 2-5 minutes.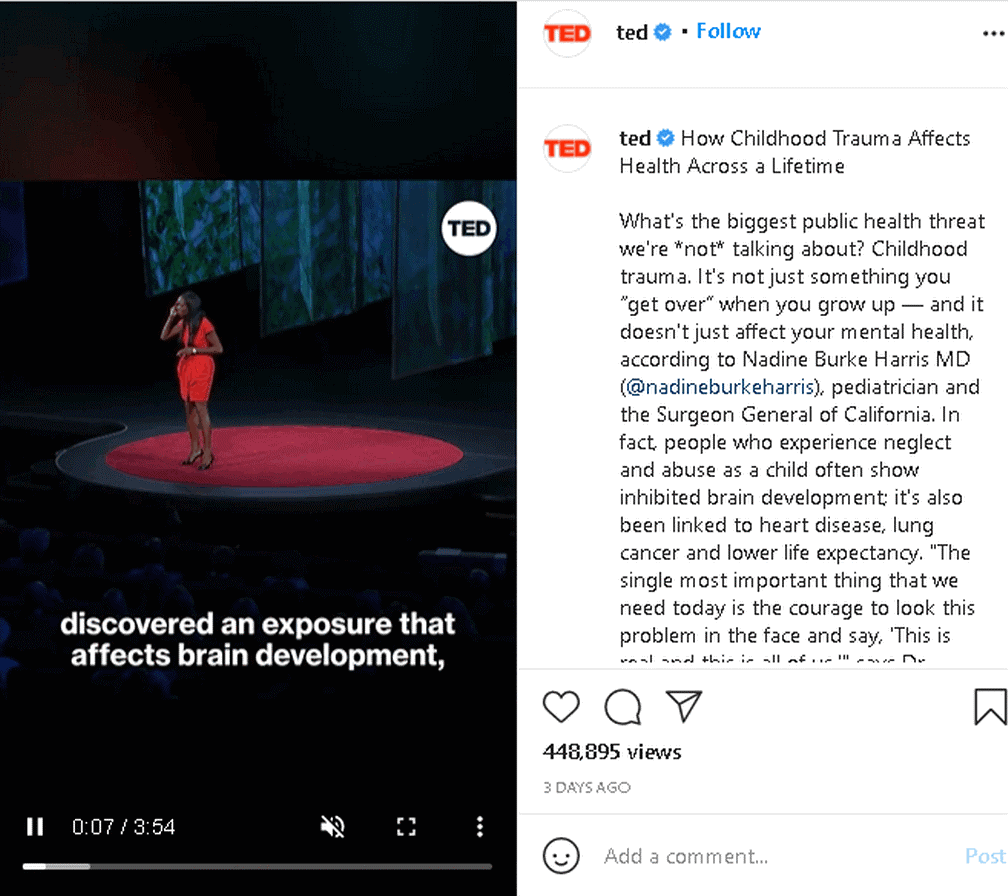 Grid videos' length is under a minute. Hence, it is important to choose an actionable thumbnail along with on-screen text and captions. These additional elements are necessary. They help keep people engaged with content even if the video is muted.
Bonus tip: Use these and other Instagram tips to make your business always accessible to your audience.
Instagram is the popular social media platform where you will see a lot of video content, including
Stories
In-feed videos
Reels
IGTV
Live videos
Instagram recommended video statistics
Stories– The recommended length for IG stories is 15 seconds.
In-feed video content – You can have 3 seconds to 60 seconds in feed video content for your business to get optimal results.
IGTV – The video content length on IGTV lasts anywhere from 15 seconds to 10 minutes. However, if your business account is verified, you can have a maximum video length of up to 60 seconds.
Live videos – You can have a maximum of 60 minutes of live videos on Instagram.
Instagram Reels – Recommended length for Instagram reels is 15 to 30-second clips.
Since Twitter has a limit to 280 characters per tweet, the length of the video is not an exception to the rule either. The maximum length of the video on Twitter is 140 seconds. The optimal length is 43-45 seconds.
Twitter recommended video length
Twitter's recommended video length aligns with the 140 character limit that Twitter allows. You can have a maximum video length of 140 seconds.
Record your video – You can record it and post it to your Twitter, but it should not be longer than 2 minutes and 20 seconds.
Upload/Import your video – If you import a longer video to Twitter, you will have to trim it to 140 seconds.
Live videos – You can go live on Twitter using a third-party application, but again the video has to be a maximum of 2 minutes and 20 seconds.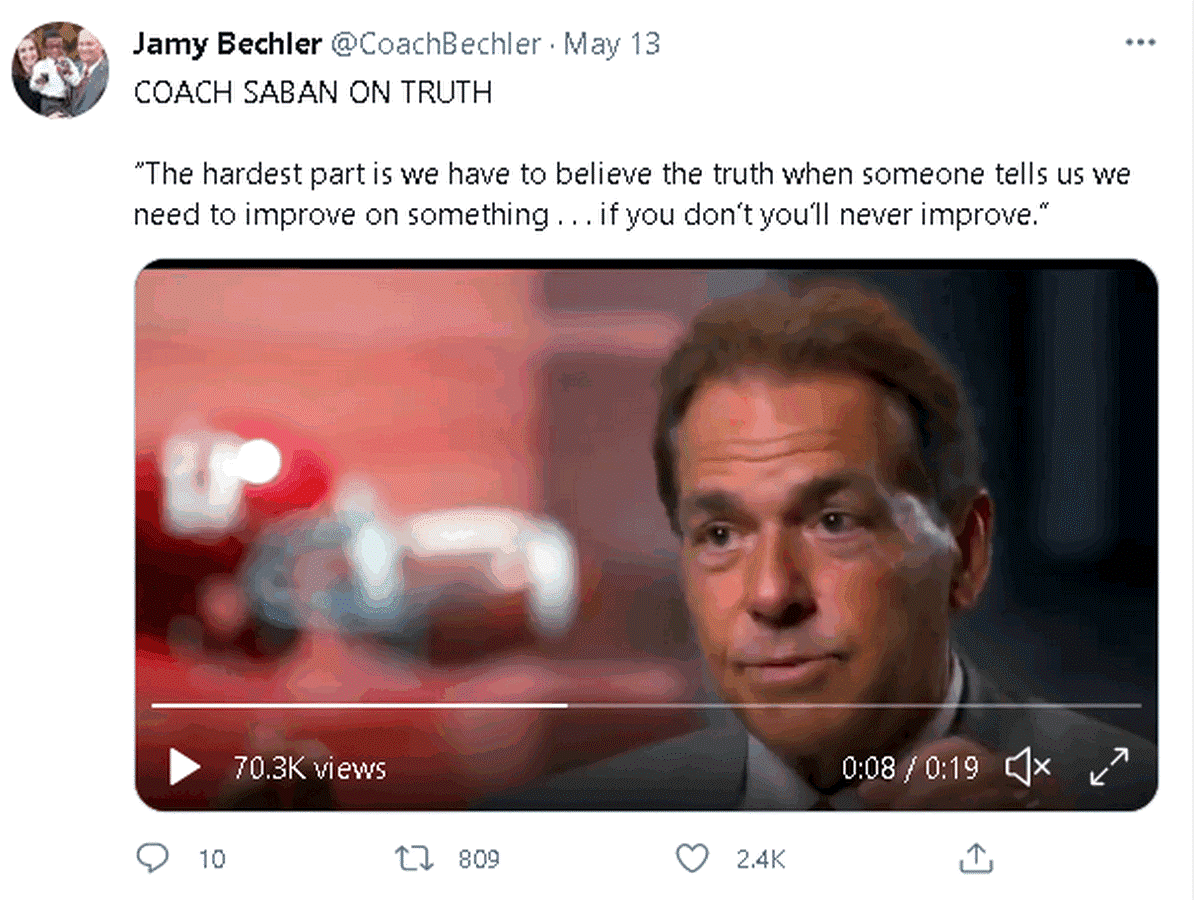 If you match the standards of Twitter, you should keep videos short.
YouTube is the second largest search engine after Google. It is one of the social media platforms that people use to promote their business. You can find whatever video content you want on YouTube. And the length of videos varies drastically.
It would be fair to ask – is there an optimal video length? The length of the video should be as long as it needs to cover the topic. In other words, if you can cover it up in 5 minutes, that's fine. If you need 15 minutes – it is completely up to you.
For example, here is one of the shortest videos on YouTube.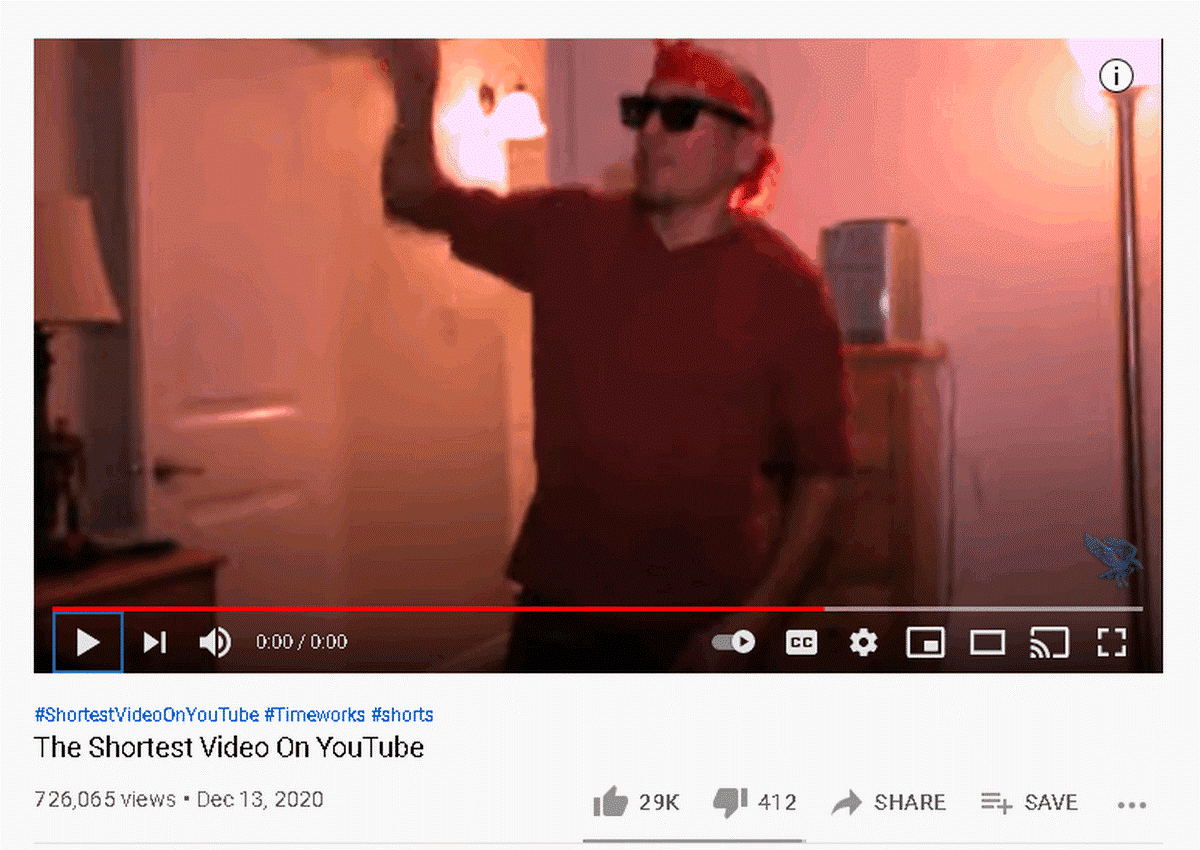 This video has over 726K views.
On the other hand, some videos have an insane length, like this one.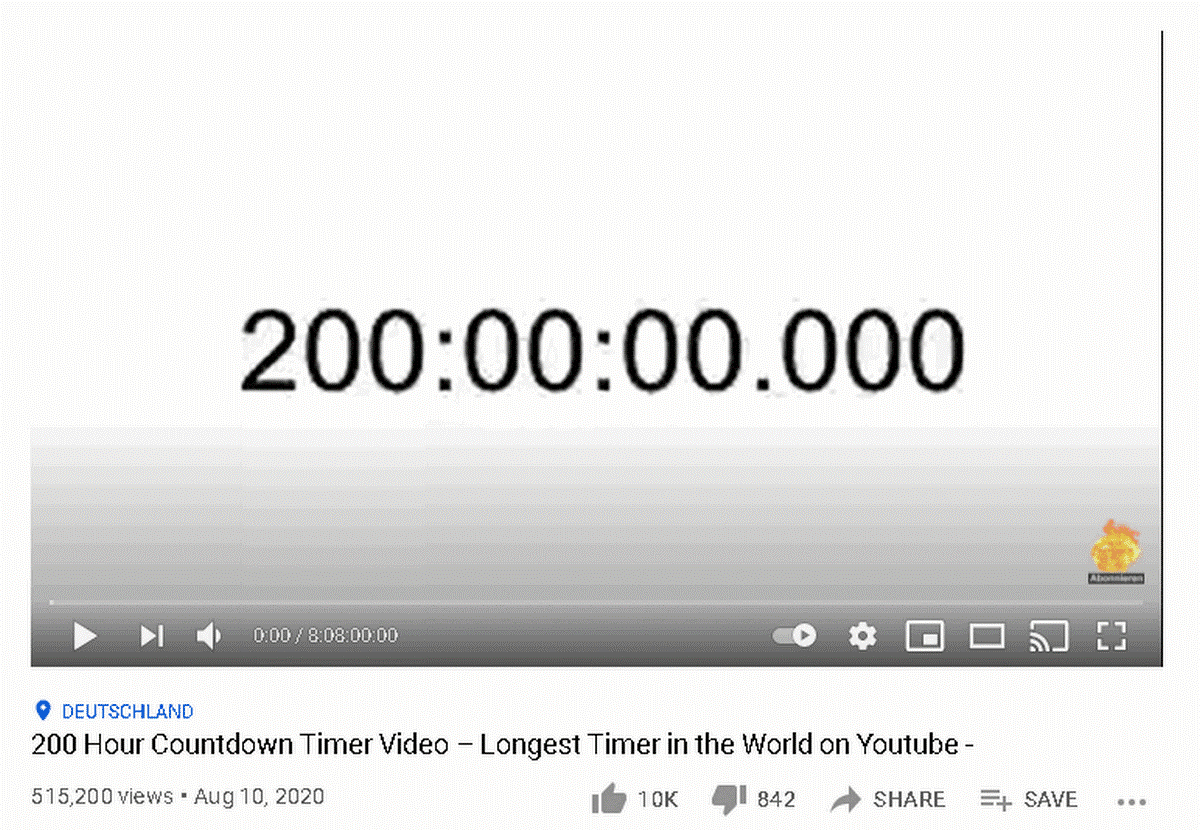 The 200 countdown timer video has 515K views.
As you can see, YouTube allows you to upload whatever length you want.
YouTube has the following video types
Product review video
How-to (Tutorial)
Video ads
Thought Leadership Video
YouTube recommended video length
10-minutes is more or less a magical time when it comes to optimal video length for YouTube. It's the time when people are ready to switch to something else.
So, here's a rundown of the recommended video length of YouTube
Product review video: Should not exceed three minutes
How-to (Tutorial) – Tutorials or how-to videos should be less than 20 minutes, and the optimal length is 3:13
Video ads – Recommended length for video ads is 15 to 20 seconds
Thought Leadership video – A maximum length of 10 to 15 minutes is appropriate; think of a TED talk video in this case.
To Sum Up
The attention span of the average user is short. You have limited chances to draw people's attention to the video from the first few seconds.
Likely, you can turn the table on if you know the optimal length of video content you want to publish across social platforms.
Take into consideration the tips we have explained in this post. If you think that this content lacks some additional insights, feel free to share them in the comments.