Search engine optimization is one of the key ingredients of a successful online business. SEO is the relay between a search engine, the website owner, and the end user. Without it, websites stay in depths of obscurity, forever hidden at the bottom of search results.
No matter how awesome your website is, if you don't take care of your SEO properly, people won't be able to see it. Optimizing your website by yourself can be a herculean task. It is an intricate process with various tasks, and keeping track of it all is a nightmare. That's why you need to use SEO optimization tools that handle all of these tasks. They're designed in a way that caters to all of your needs when it comes to SEO.
Seodity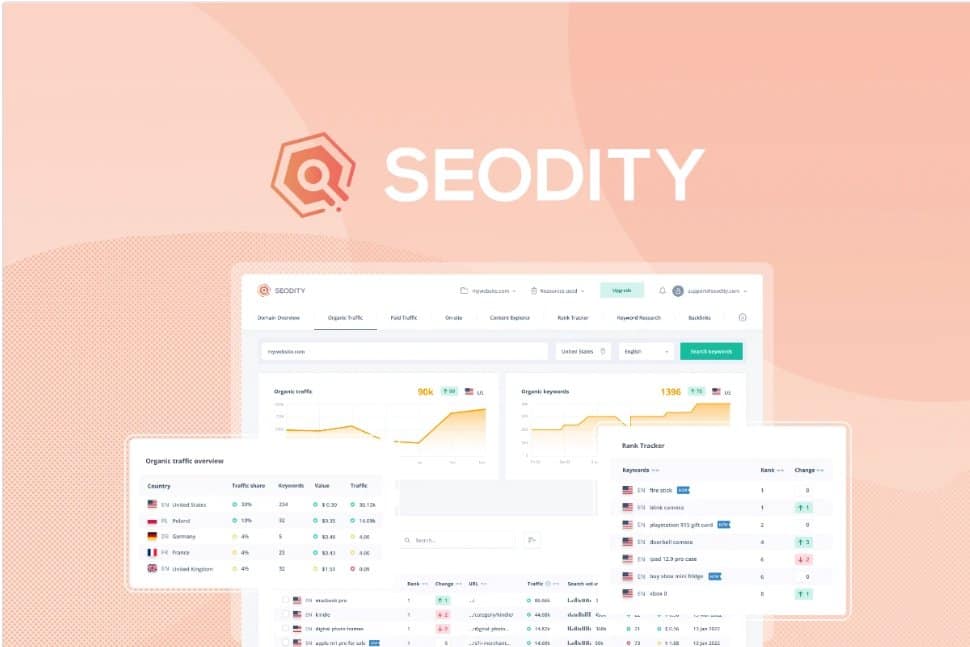 When it comes to all-in-one packages, you can't get a better deal than Seodity. It covers all of your SEO bases and more. It provides you with a comprehensive SEO strategy that considers keyword research and backlinks.
You gain access to information about your competitors' performance, critically important keyword research, and a success tracker for anchor text. When you combine these features in practice, they create an intricate web of factors you can analyze to grow your business faster. By knowing precisely which keywords succeed in your field, you'll have a strong grasp on managing your business.
Seodity helps you find weaknesses on your website so they can be quickly and efficiently fixed. Quickly identifying issues is key during website maintenance, as every moment spent offline is a moment of potential traffic loss. But if Seodity tracks potential issues or risks, you can immediately correct them upon entering maintenance mode. Comparing keywords with your competitors is a surefire way to keep up with the trends.
And with Seodity, you can even track your position on Google's SERP. By knowing where you stand in the SERP rankings, you'll be able to ascertain if you need to take immediate action or if you have breathing room in your optimization efforts. After all, search engine optimization is a never-ending chase, and Seodity is the perfect assistant for it.
Ahrefs

One of the most popular SEO tools worth mentioning is Ahrefs. It is a staple in the SEO business because of its auditing capabilities. Being able to look back at the success of your website is important for future growth.
Ahrefs is divided into multiple tools that perfectly synergize with the rest of your website. You can track current trends with keywords and site explorers to maximize your content outreach. And with the Site Audit feature, Ahrefs automatically warns you about any potential threats to your website's SEO. By having a better perspective of what people search for online, you gain the necessary knowledge to grow your business.
Majestic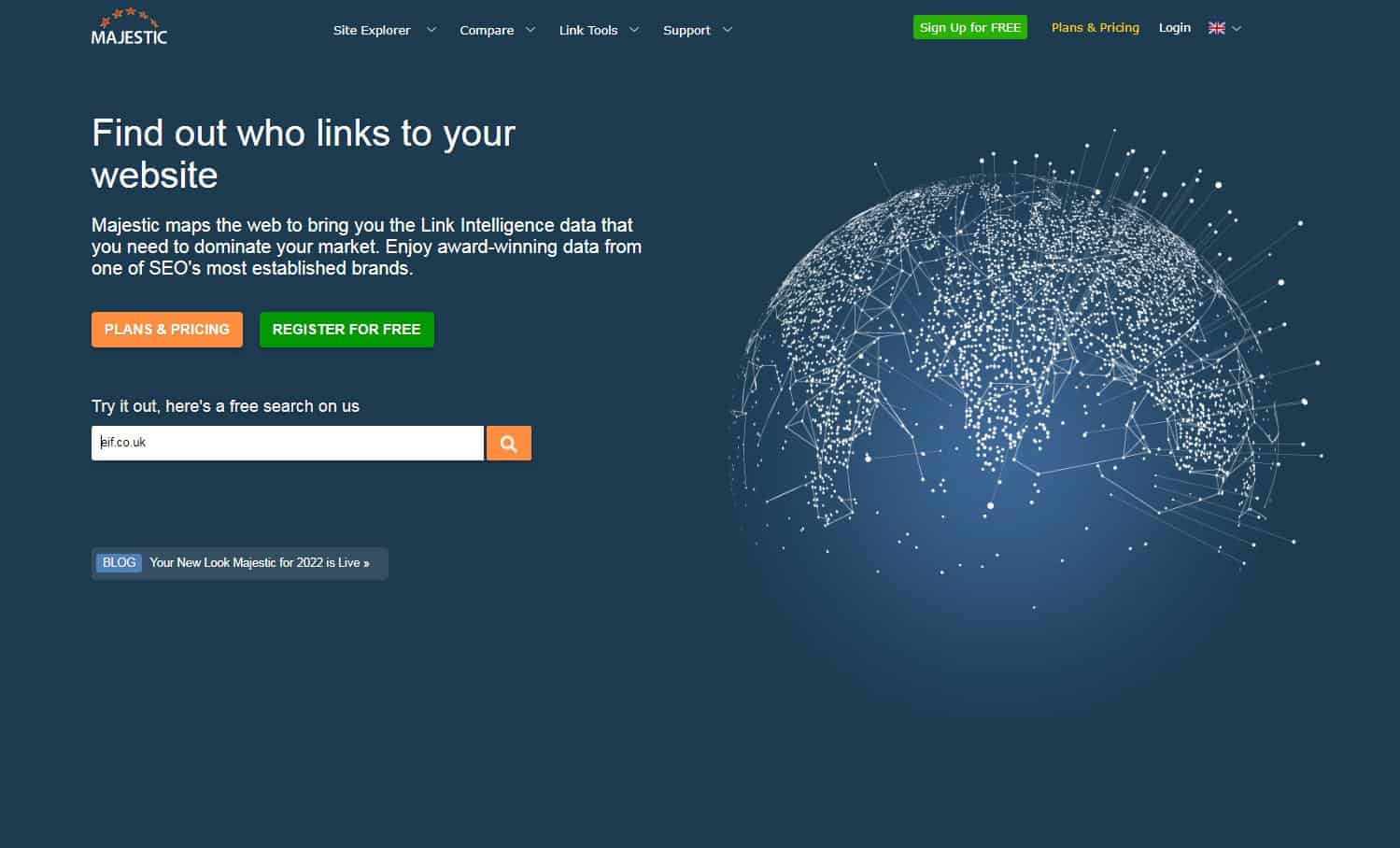 If you're looking for a robust backlink checker, your best bet is Majestic. With its list-building tools, you'll be able to see millions of popular websites and how they're performing. By seeing how the most popular websites in the world operate you can learn new techniques and follow trends. By comparing metrics with your competitors, Majestic's Site Explorer shows how certain keywords and tactics work.
A united overview of your work and online trends is an important factor in success. After all, success is directly correlated with efficiency, and what's more efficient than a unified dashboard for all your SEO needs? That's right; Majestic allows you to track keywords, monitor the flow of your website, and analyze competition from a single tool.
SpyFu

By boosting your SEO, you're providing your website with the necessary room to grow. SpyFu is the perfect tool if you need to focus on tracking competition and keywords. As the saying goes, the best defense is a good offense.
So why would you work countless hours creating a potential keyword strategy when your competitors already have it figured out? Instead, use SpyFu to check out keywords your competitors use. Let them do the trial and error while you're reaping the benefits. There's no reason for investing so much effort in potential failure when you already have the key to success with SpyFu.
BuzzStream

Another backlinking tool that's guaranteed to boost your search engine results is BuzzStream. With its premier backlinking features, you'll be able to quickly and efficiently find targets for your outreach program. This means that your marketing campaigns are immediately made simpler as half of your outreach work is done by BuzzStream.
Conclusion
When it comes to SEO optimization, efficiency is key. You don't want to use bulky tools that only cover a part of your SEO needs. Instead, you need tools that cover everything you need, like Seodity. Growing your business takes a lot of effort, so why make your job harder by not using the right SEO tool?