In the beginning, let me ask you, do you spend hours and hours on shipping labels, printing, and calculating your profit? Have you wondered how that free shipping method works? Did you know that you can create your conditions for free shipping? If your answer is YES to these questions, welcome.
Maybe some tasks take too much time on your daily bases. Or maybe, just maybe you look for a simpler way to do things. And believe me, it is okay to want a simpler way.
These plugins will help you with your problems, and they are easy to use. And I believe that you will master this in no time.
Here are the top 5 best WooCommerce shipping plugins.
ELEX EasyPost (FedEx, UPS, Canada Post & USPS) Shipping & Label Printing Plugin for WooCommerce

Everybody wants the safest, the easiest way to integrate shipping rates, although they usually don't know that this plugin is the easiest way to do that. Bearing that in mind will help you with this particular problem. It is also helpful in creating label printing. The great thing about this plugin is that it also gives you an estimated time in which your package will be delivered, and you can present it to your customers. And we all know that customers love to see that their product will be at their doorstep in the shortest way possible. At least I do.
If your customers are curious beings, as I assume, they can always track their package at any time, and see where it is. And the bonus is that shop owners can track it as well.
One important thing to add is that your customers can also secure their items by adding an insurance option. If they love protecting more than returning items, then this is a great option.
WooCommerce Advanced Free Shipping

Making the rules is pretty fun, right? Well, this plugin lets you decide the rules of your free shipping.
One might ask, what does this mean? It is pretty simple. You can add different "or" conditions for free shipping. Let's say that your customer wants to check out and has in his cart $250. He can be notified that those shipments are free when the total is over $300. And usually, this is the part where they will rather spend 50 more on your products than on shipping. It is funny how the brain works.
But not everyone is ready to spend $250. So, with that, you have other options for conditions that someone needs to fulfill for free shipping and reduce the abandoned cart occurrence.
For example, these are some of the conditions that are available for you to use:
Quantity,
Country,
Total,
Weight,
The list can go on and on.
But that's not all. This plugin also gives you the power to create your conditions.
WooCommerce PDF Invoices, Packing Slips, Delivery Notes & Shipping Labels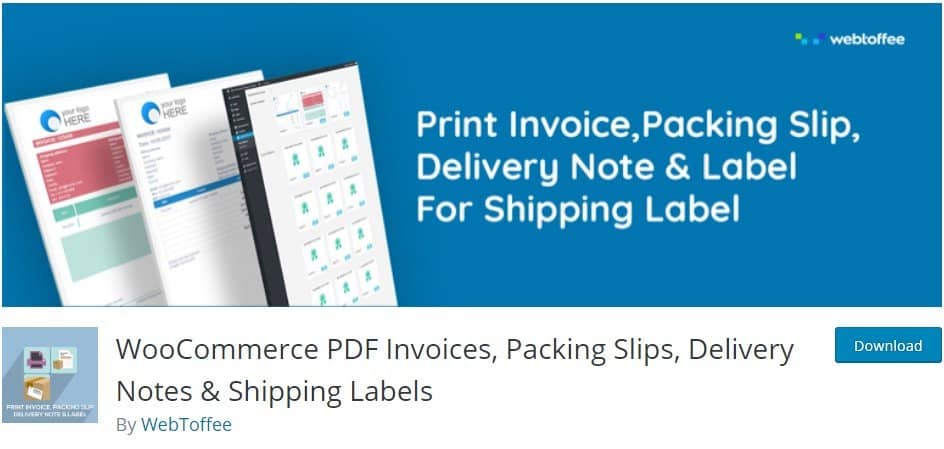 Now we have a free plugin for your PDF invoices, packing slips, delivery notes, and shipping labels. And you can do it all from your WooCommerce order pages.
If you are the type that does not like to have a bland document with only black ink on white paper, this plugin is made for you. You can customize your documents if you want with your brand logo.
But if you like double-checking your documents, you can also view it as a preview before printing it. You know, just to make sure that it is right. It is better to be safe than sorry.
You probably heard something along the lines, "why do you need an invoice or all these documents?" Well, it is better to include an invoice, with all the details about the package, prices, and of course, your contacts. So, that if any problem occurs, they have your number or e-mail.
If you are shipping internationally, then the invoice is a must for some countries, so it is a good practice to always do it, just in case. Do it for yourself. The world is full of Karens, be prepared in any way possible.
Printful Integration for WooCommerce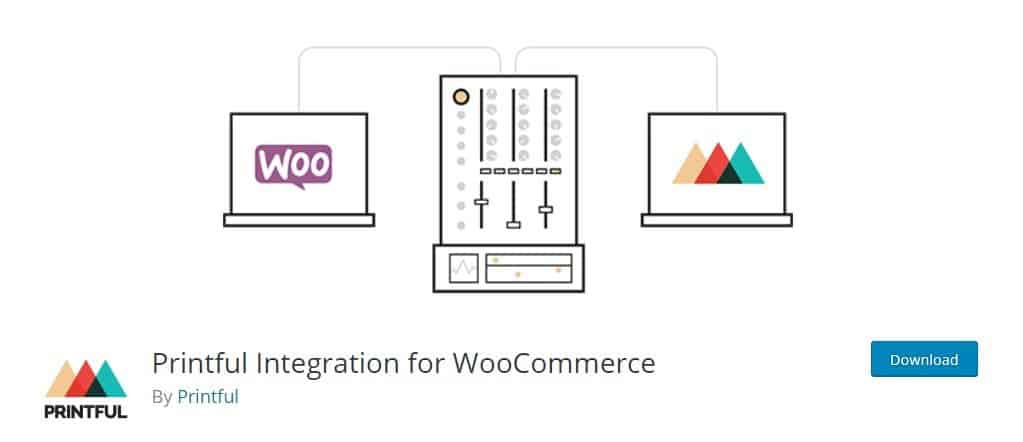 If you ever wondered what this plugin could do for you, let me show you. You can just upload your design, add it, and they will do the work. That's cool, isn't it?
If you like to see what this plugin did, you can easily check it. There are no secrets. They already printed over 14 million products, and they are surely ready to print yours.
You may ask what else do they offer, so here are a few memorable mentions that you will enjoy.
They offer 24 hours, 7 days a week support.
You can call them on the phone, or if you are an introvert, like me, you can contact them by e-mail.
Also, you WON'T need to bother about lost shipping. If something goes wrong, they will take care of it. So as people may say "one less problem" for you.
They are so generous that they also store your inventory at their warehouse.
Additionally, they also offer product designs to YOUR customers. This is a great deal, and you want your audience to feel special and important.
Order Delivery Date for WooCommerce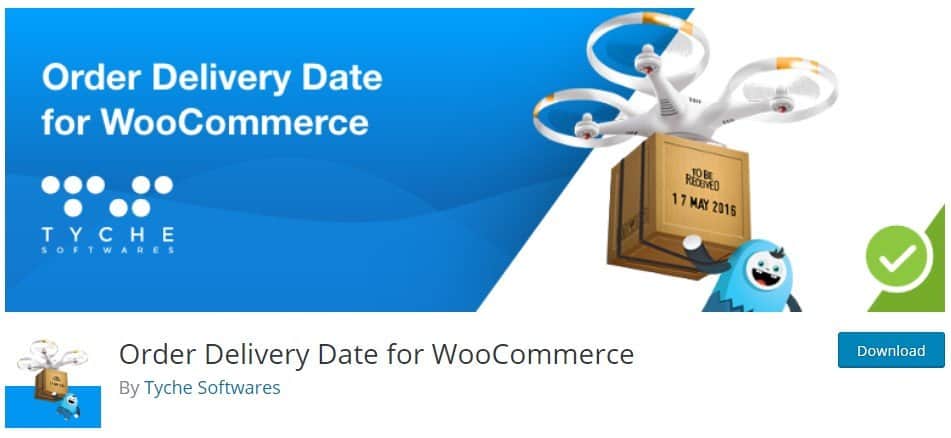 This plugin is helpful in many ways since the post-shopping experience is very important. You probably wonder why? The most honest answer is that you want your customer to come back because you provided them with an amazing experience. However, you must know that this plugin is only for local deliveries, which will help your employees, as well as you as a boss never to mess up a delivery.
Your customer will have the power to choose the delivery date, and people love to feel powerful.
With that, you are giving them an ego boost, which everyone enjoys.
If you like, you can also immobilize the option to deliver on weekends, as well as holidays. The required time can also be set in hours so that you have time to prepare it and do your job.
To wrap things up.
After you answered all those questions in the first paragraph with yes, I hope that you found the solutions in this text. Why spent so much time on specific tasks when those plugins can help you do it in a shorter amount of time. Don't be shy use them to your advantage make the best out of it.
It will take you a short period to know how these plugins work, but in the end, it will be worth it. Every investment in yourself or your brand is a good investment. It will pay off.