Human Capital Management (HCM) is a set of practices related to human resource management (HRM, or HR for short). These practices focus on the process of workforce planning, workforce management, hiring the right people, and optimizing productivity to maximize overall business value.
The main difference between Human Capital Management and Human Resources is-HCM is more focused on employee management. This includes performance, analytics, and productivity, while HR primarily deals with payroll processing, compensation management, benefits administration, and time and labor management.
HCM software makes the process much easier because it provides valuable resources for any organization. All platforms have many beneficial automated features such as recruiting and managing administrative tasks like payroll, benefits plans, and more.
Some of the nest HCM Software Vendors Of 2021 are:
Eddy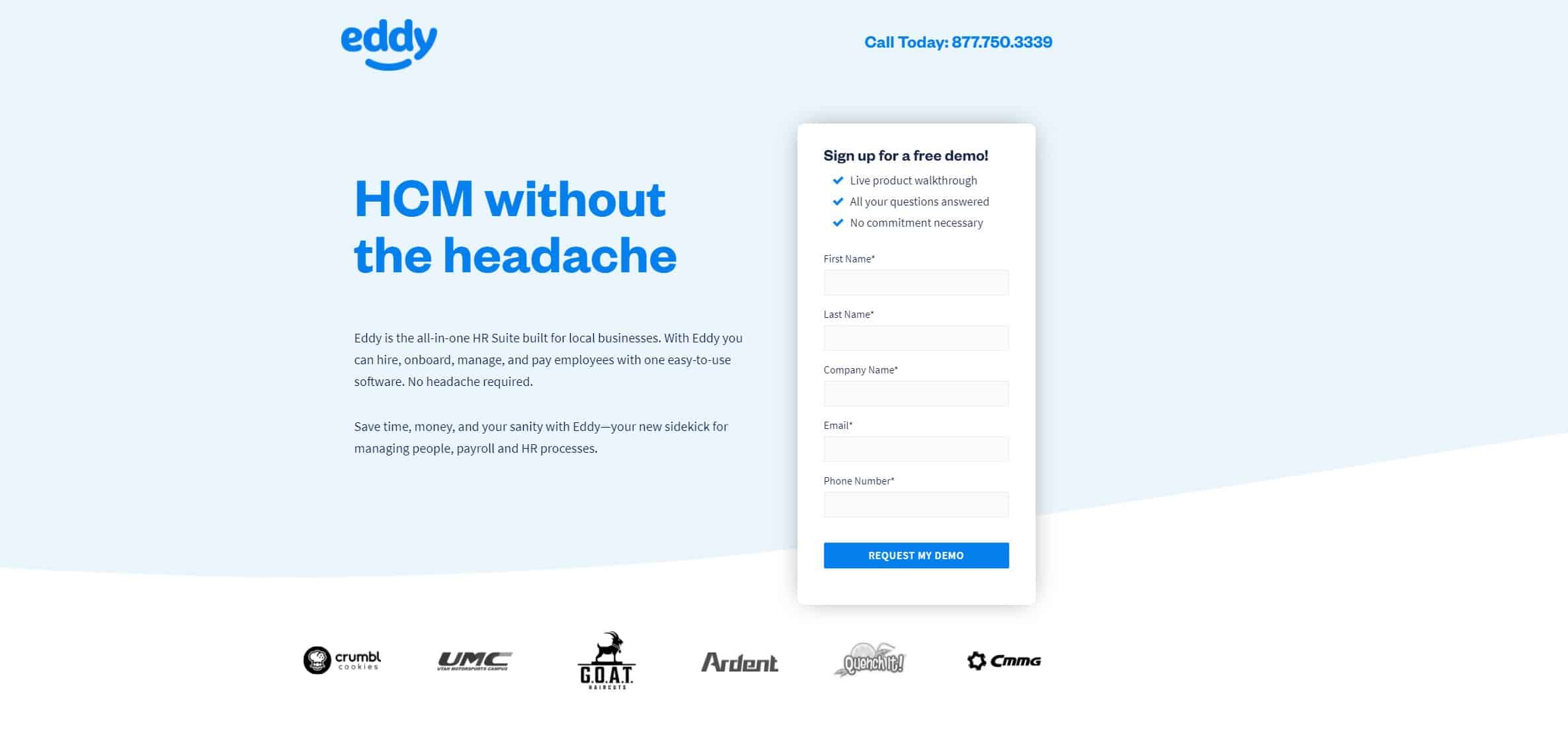 Eddy is an all-inclusive HR Suite built to simplify the HR process and improve the employee experience. The company has grown rapidly due to its simple but powerful product, highly-rated customer service, and focus on local small businesses. With Eddy, businesses can hire, onboard, manage, and pay employees with one easy-to-use software.
Eddy's main features include a full-scale applicant tracking system (ATS), job posting management, tracking incoming candidates, people management, document storage, training, and time tracking, payroll, and so on. The onboarding system lets HR managers create custom onboarding packages, assign tasks, and easily collect digital signatures.
Eddy starts at $8 per employee per month.
Oracle HCM Cloud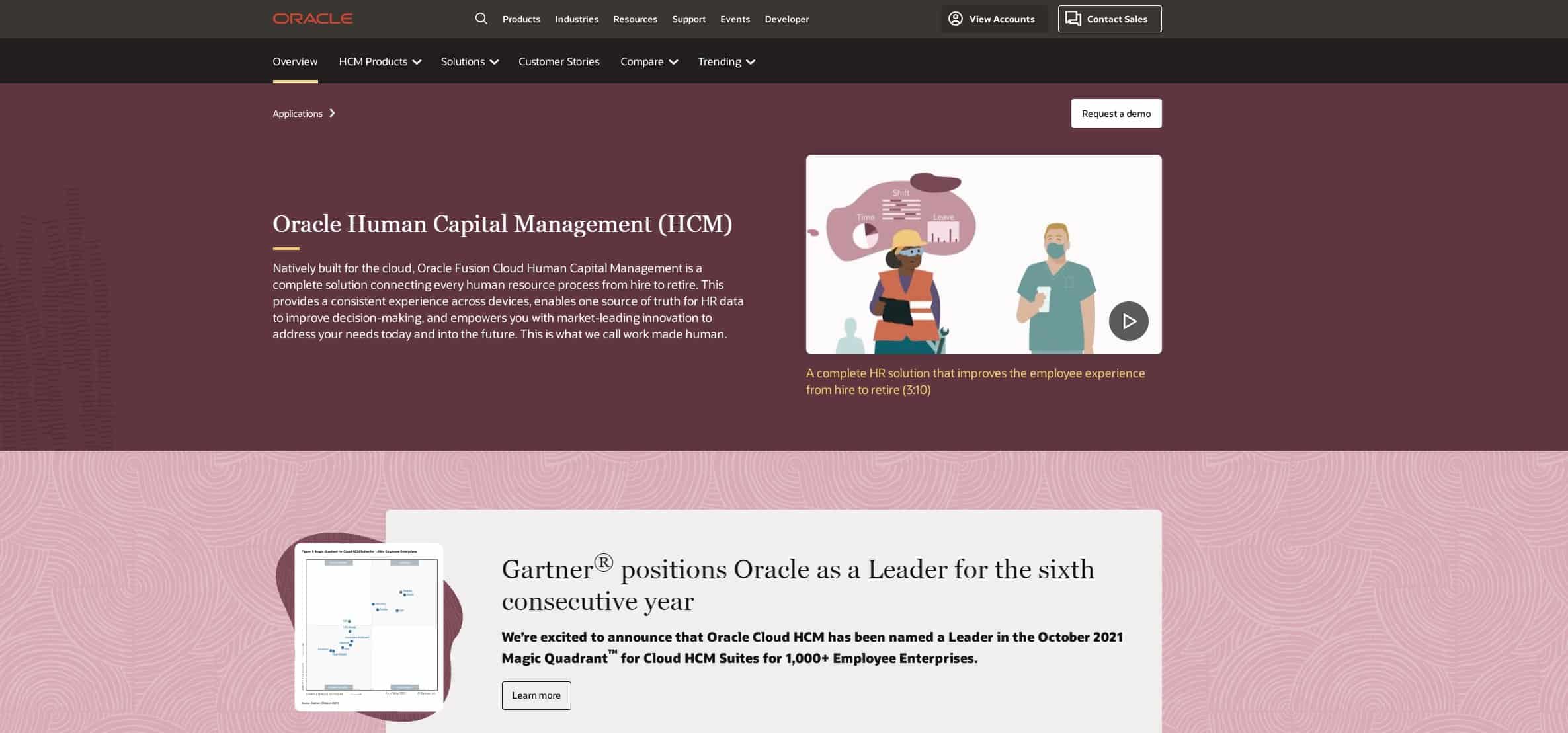 Built for the cloud, Oracle Fusion Cloud Human Capital Management is a complete solution connecting every human resource process from hire to retirement. This provides a consistent experience across devices, enables one source of truth for HR data to improve decision-making, and empowers users with market-leading innovation to address their needs today and into the future.
Oracle Integration and Oracle SOA Suite can integrate any SaaS or on-premise HCM application. In addition to application adapters, Oracle offers many other integration options, including technology adapters for REST, SOAP, LDAP, FTP, and file-based access. That is why they scored highly in the Integrations section of the evaluation.
One con, though, is that their payroll solutions are supported only for a limited number of countries, which may be difficult if you have remote workers around the world.
Oracle HCM Cloud starts at $13 per user per month and has a free demo.
Sage People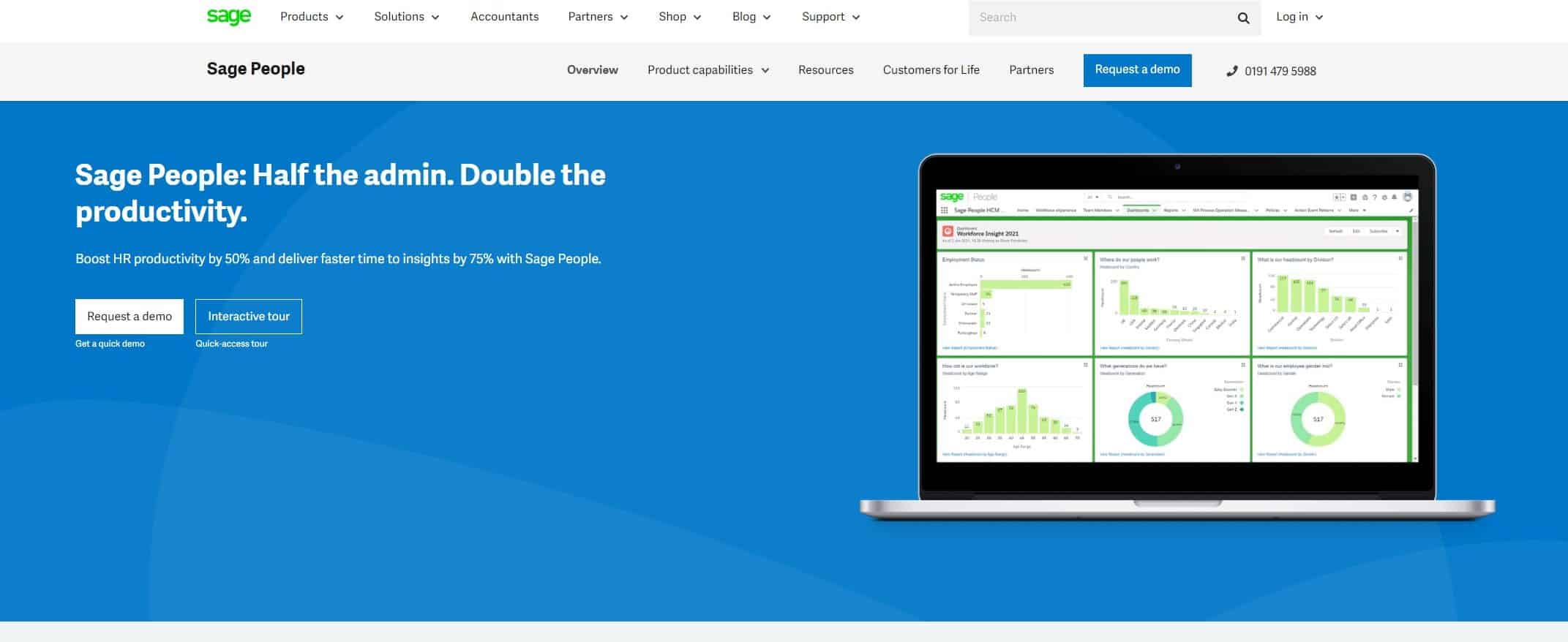 Sage People is an HR cloud and people system which empowers multinational, mid-size organizations. It allows businesses to use powerful automation, comprehensive analytics, and flexible workflows, ensuring their global workforce to adapt and thrive while staying connected wherever they are.
The Sage Business Cloud People system has grown into a respected and progressive company operating in the HRMS sector with a full suite of people analytics tools. Sage People has the #1 rated HR and People management system on Salesforce.
Some of Sage People's best features are: HR and people analytics, global cloud HR system, talent acquisition software, people management, and attendance and leave management.
Sage People starts at $10 per user per month and has a free demo.
Conclusion
We live in a modern time with so many technological advances that make our lives so much easier that it's a shame not to use them. Human resources and people management used to be a complicated matter that caused a lot of stress to many HR managers, but not anymore. There is software for pretty much anything these days.
If you're a business owner of any kind, having HCM software will help you enhance the recruitment process, improve human capital management, productivity, and efficiency, and improve overall performance reviews.