The name of the game is marketing. Marketing has become an essential part of every site because it ensures that you will be having a steady stream of new visitors and subscribers.
Not only am I talking about the various little things like maintaining your site in order to ensure that everything is working properly or just simple analytical work that requires you to inspect your audience. There is also the issue with marketing and your social media site posts. These things require your attention almost 24/7 if you want to maintain a good and healthy marketing campaign for your site. These campaigns require you to send out emails of various types like a welcome email, a call to action email, product news, and so on.
As you can see, this is mind-boggling and stressful work that simply requires you to invest a lot of time. That is why you should try to automate these things as much as possible by either creating your marketing campaign and pay people to do it for you, or you could just simply use a tool that will do all of the work for you.
That's right. All you need to do is find a great tool that is going to do all of the marketing for you. The best thing about such tools is that they are capable of email marketing as well as sharing and posting posts on your various social media accounts.
366 Degrees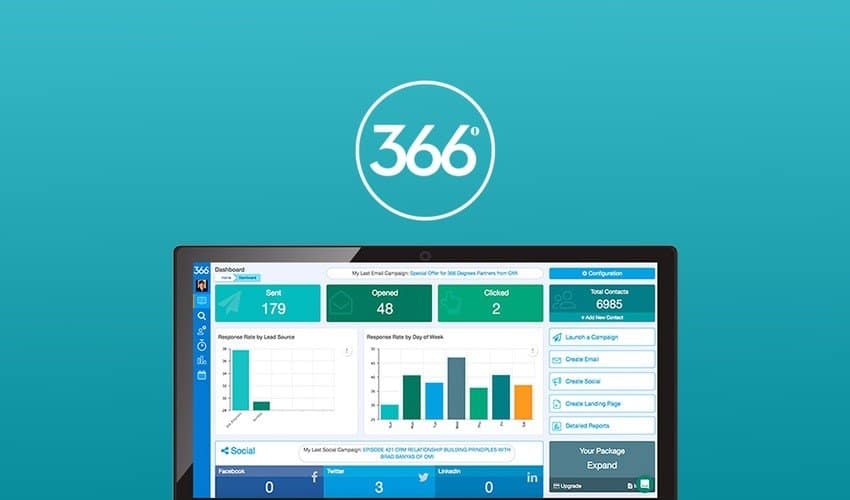 I will be starting off with this great tool that is called 366 Degrees. This handy dandy tool will make sure that your email marketing campaigns go as smoothly as possible. Not only that, but it also has a straightforward and user-friendly interface which is very easy to navigate and know your way around.
Creating whichever campaigns you want has never been easier. This tool features an awesome and powerful drag and drop feature with which you can create very nice looking campaigns. This tool provides you with effective and efficient email automation. It also will increase your engagements through landing pages and offer you additional analytical data.
You can quickly start a new social media or email campaign on the fly. When you are creating an email campaign, you just simply fill out the forms which the tool offers you (the title, description, and subject line). You can then invite additional contributors to work on the campaign. Once all of that is done, you can start creating your campaign. You simply choose a template, and you then fill in what you want.
Then again, if you want to create something more custom, then you can simply go on the blank canvas and create whatever you want. Because there are more than 250 snippets for you to choose from, you can thus ensure that each campaign will be different and special in some way. Just simply drag and drop the various snippets into the canvas and play around with it until you create the perfect email campaign suited for you. You can also send out a test to see if everything is working correctly.
Sendinblue

The other alternative for ActiveCampaign is Sendinblue. Sendinblue is another great tool that does whatever AC can do but for a smaller price.
It is a good tool if you are just starting off with the whole marketing process on your site. It also gives you the ability to send out SMSs in case there are any kinds of urgent messages or time-sensitive offers. It features a chat which ensures that you are there for your customers when they need a question to be answered while they are on your site.
It also allows you to create landing pages for each of your campaigns, which will increase your visitor's experience with the entire site. And, of course, because this is a marketing tool, it features a simple user interface that enables you to create an email campaign in no time at all.
Hubspot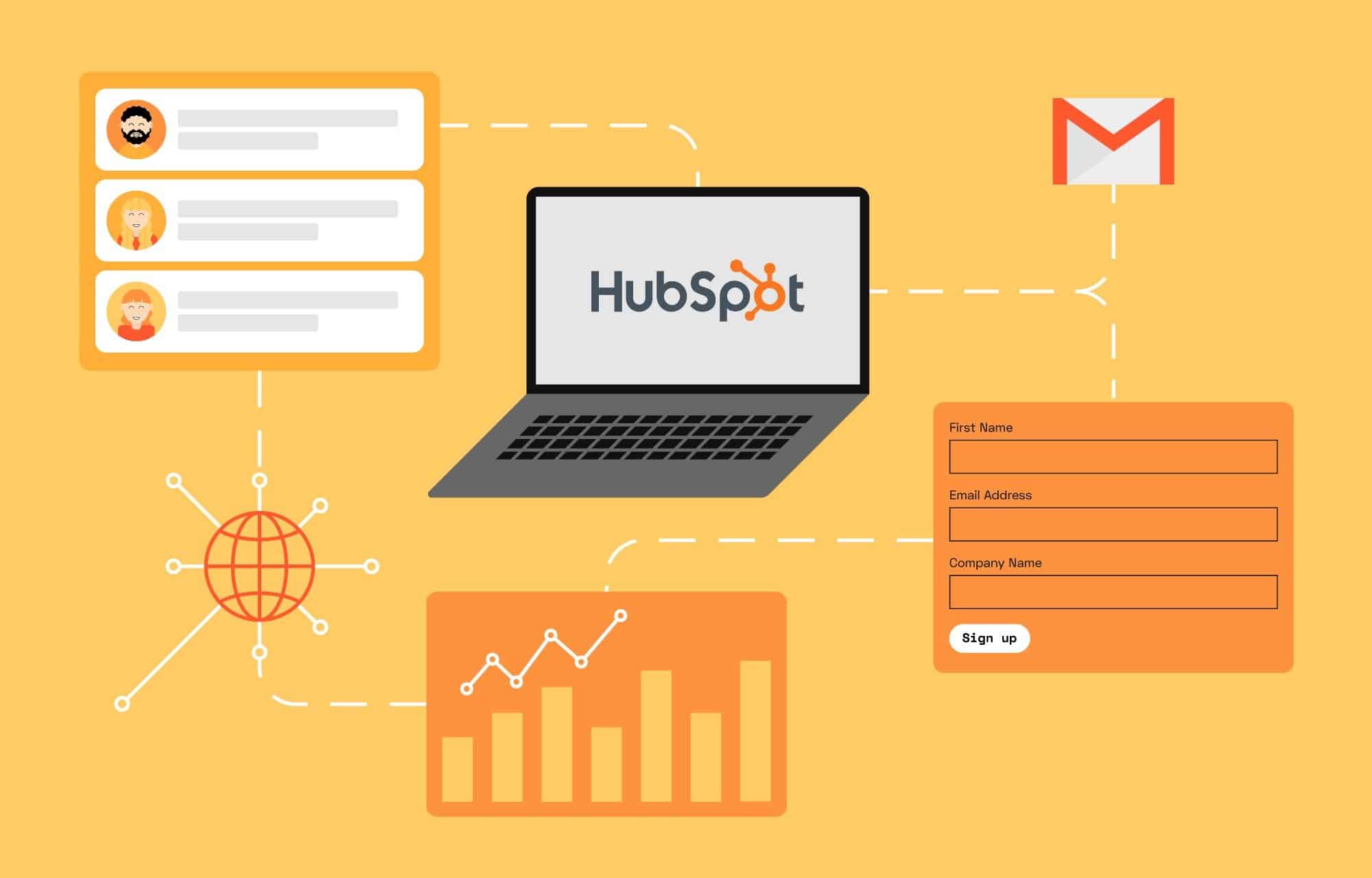 And last but not least, we have Hubspot. Hubspot is a great marketing tool for big and small sites or businesses. It has all of the necessary tools and features that allow you to create an engaging and high-quality campaign through emails and social media.
Like the other tools, Hubspot offers you a simple drag and drop feature, which is great if you want to create campaigns on the fly in no time. The drag and drop feature does not end there, but it has also been implemented into landing pages, making them extremely fast to create and use.
It also has a chat feature that will increase the engagement between you and your visitors and potential customers. The tool will also offer you SEO suggestions and create an adaptable content strategy. It will drive more traffic to your key pages by using social media promotions and advertising in general.
You can then connect the tool with HubSpot CRM or Salesforce to automatically organize and record all interactions your visitors have with your brand.
Conclusion
For whichever one of these tools you opt for, I assure you that you will be more than satisfied. All three of them are a great alternative to ActiveCampaign. Just remember to always go for the tool that offers you additional analytical data along with some form of SEO. Best of luck!