Today's article topic is not how to start an llc. Instead, it's email marketing tools, their use, and we will also review some of the best and most used tools.
Let's start the article by firstly explaining what exactly email marketing tools are:
Email marketing tools are software used in email campaigns. They are used for email optimization, email sending, email design, and much more. Choosing a good email marketing tool might have a really big part in the success of your marketing campaign.
Now we will tell you a few things you should look for in your search for a good email marketing software. An easy, user-friendly tool is always a big plus, especially for people who do not have much experience in this field. Email marketing campaigns are also a big plus, which means sending bulk emails. Another thing to look for when choosing an email marketing tool is the easy management of your contact list. That means sorting customers into smaller groups. But the most important feature of a good service is making sure that your emails do not get marked as spam mail.
Now we will give you a few good options that will possibly satisfy your needs.
Free Email Signature Generator by WiseStamp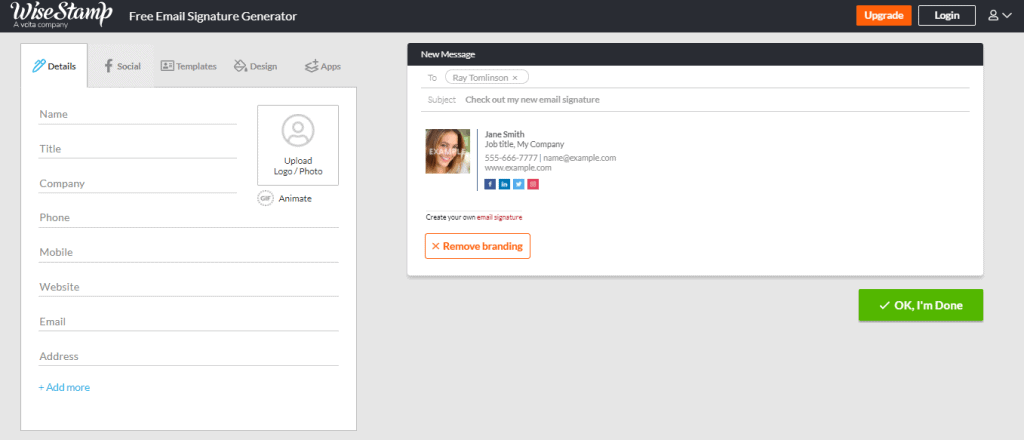 We start things off with a true gem of a tool. WiseStamp is a free email signature generator used by 1,200,000+ professionals, freelancers, and small business owners all over the world. With this tool, just about anyone can create a professional-looking email signature in a couple of minutes.
WiseStamp is built for generating email signatures for Gmail and Outlook, and it's safe to say that this email signature generator is different. Why? Well, WiseStamp is one of the few tools (maybe even the only tool) that will install your signature automatically into your emails. Best of all, it does this with just a click of a button.
The email signature is customizable and responsive thanks to all the great design options and HTML code it is built on. And speaking of design, your signature can be enriched with things such as images, logos, social media icons/buttons, various add-ons, and so on.
Besides the email signature generator, with WiseStamp you also get hundreds of email signature templates and an email signature manager that will enable you to coordinate email signatures across your company/team in order to maintain cohesive branding.
All in all, an amazing tool that is absolutely free!
SendFox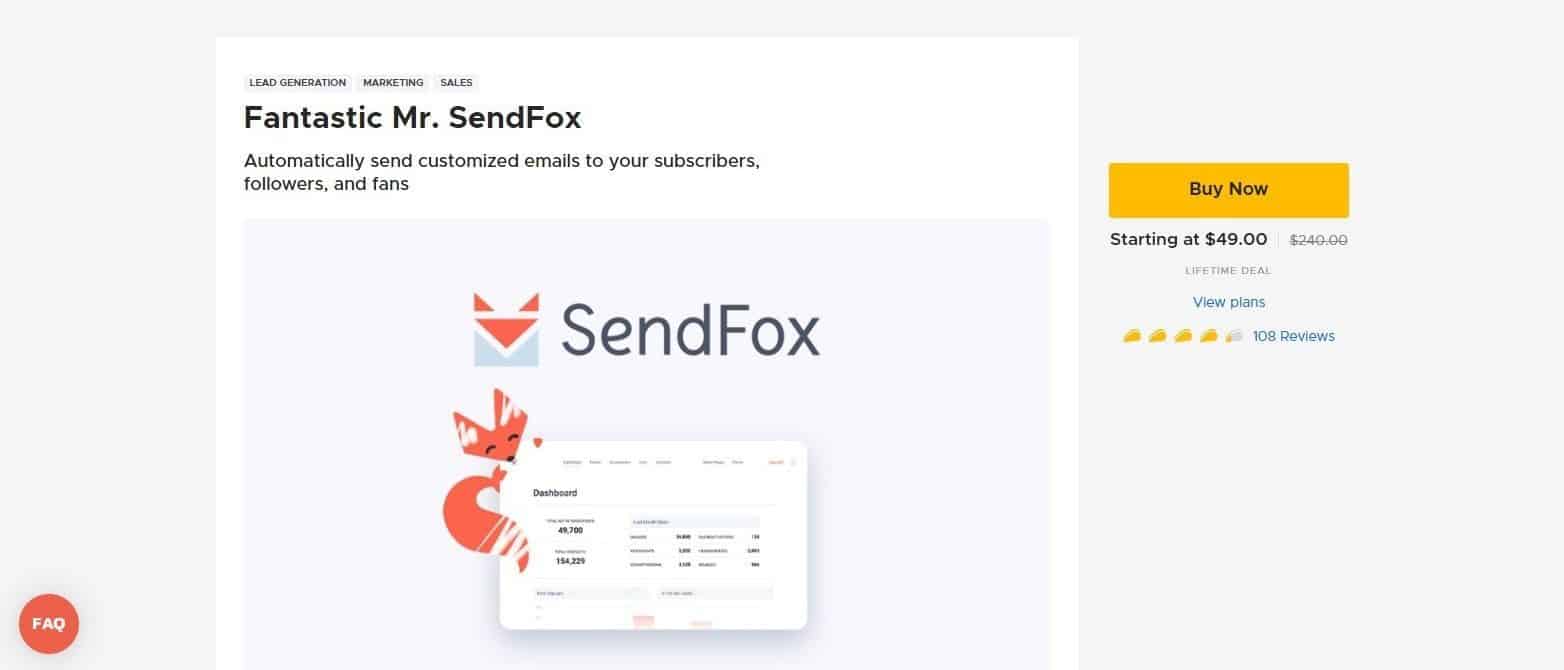 The next tool we will be talking about is called SendFox, and it is safe to say that it deserves its place on today's list. I think all of it 200,000 users will agree. The first thing that is a big pro is its price. You get a lot of features with this price, which is not that high compared to other tools. With this tool, you can schedule, create, and automate customized emails, without being limited to the number of emails. But it has a totally different approach to product features, make specifically for content creators. Integrated weekly smart campaigns and RSS content updates are a great thing for content creators too, which will provide their "fans" with their content as soon as they upload. With the simple WSYWIG editor, changing fonts, colors, and everything else is made as easy as possible. Some of its features also include list building, landing pages, and forms, performance tracking tools… One of its highly appreciated thins is the support. They are very protective of the integrity of the product and will respond as soon as possible.
MooSend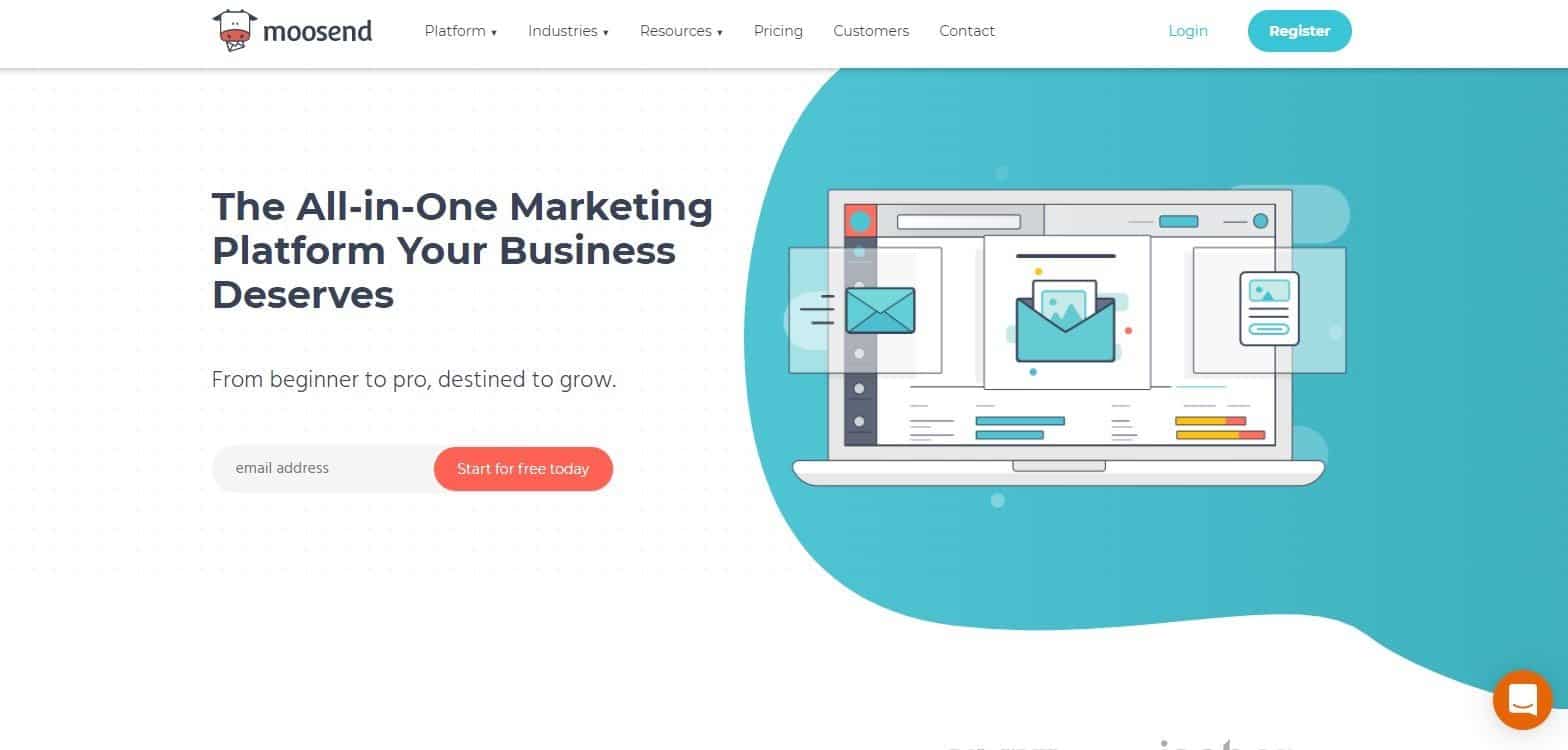 MooSend is also an affordable marketing platform but is our number two because it does not have as many functions as SendFox. Some of its best features include creating email campaigns, list management, sign-ups, automation… Its most interesting feature is that it comes with around 40 free templates, so you should find one that fits your kind of business and will satisfy your needs and requirements. They are also very proud of their support team, which can be contacted by phone, email, or live chat. Some of its cons include emails getting marked as spam, or them not supporting every kind of industry. So you might buy this product not knowing if you will be able to work with it.
MailerLite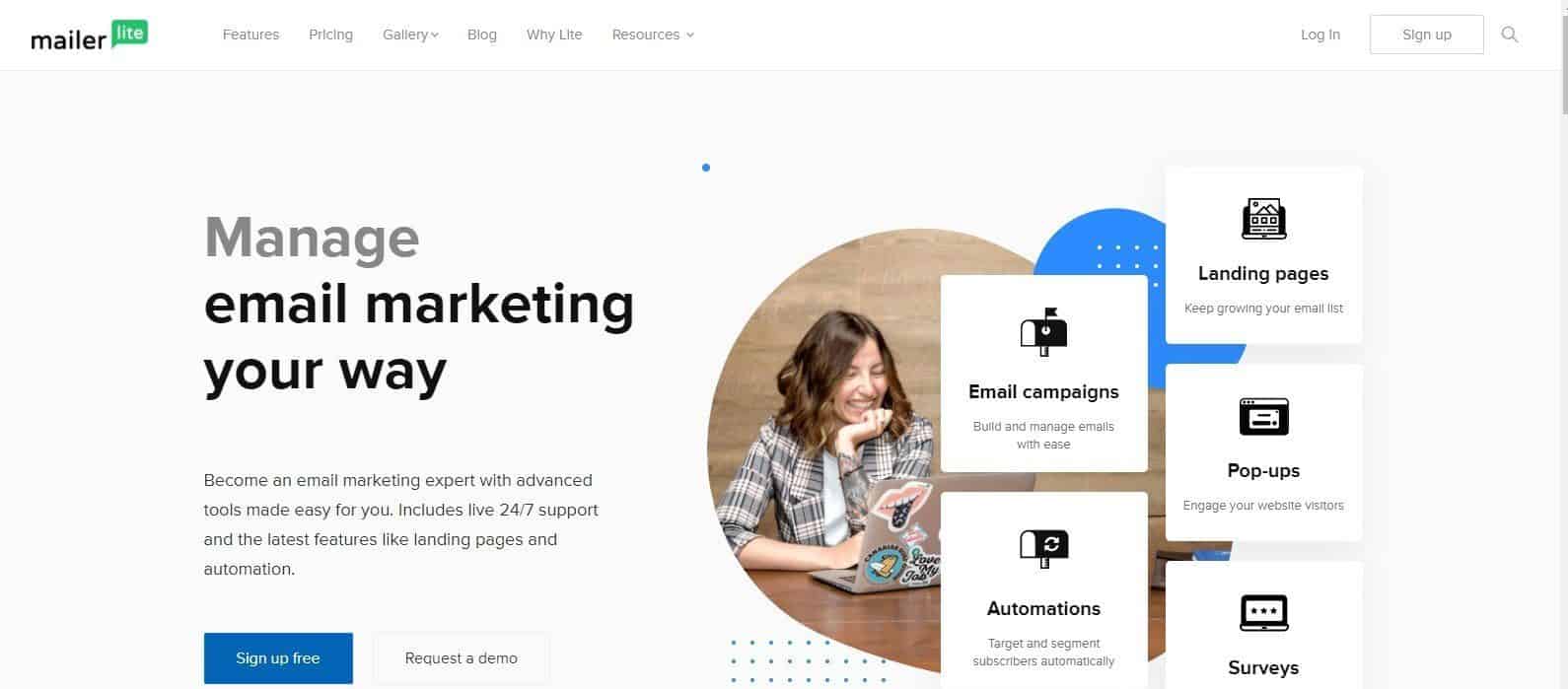 Mailerlite is a simple, effective email newsletter software. Its key features include creating email campaigns, gaining more subscribers with pop-ups from Mailerlite, great support… Speaking of campaigns, MailerLite offers four types of campaigns you can send using their services: Standard email campaigns, A/B split campaigns, auto resend campaigns, and RSS campaigns. A lot of its customers do complain about the lack of integration since this service does not have integration with Facebook or Instagram. Another con for this software is you do not get many of its features, even with its paid version.
Gist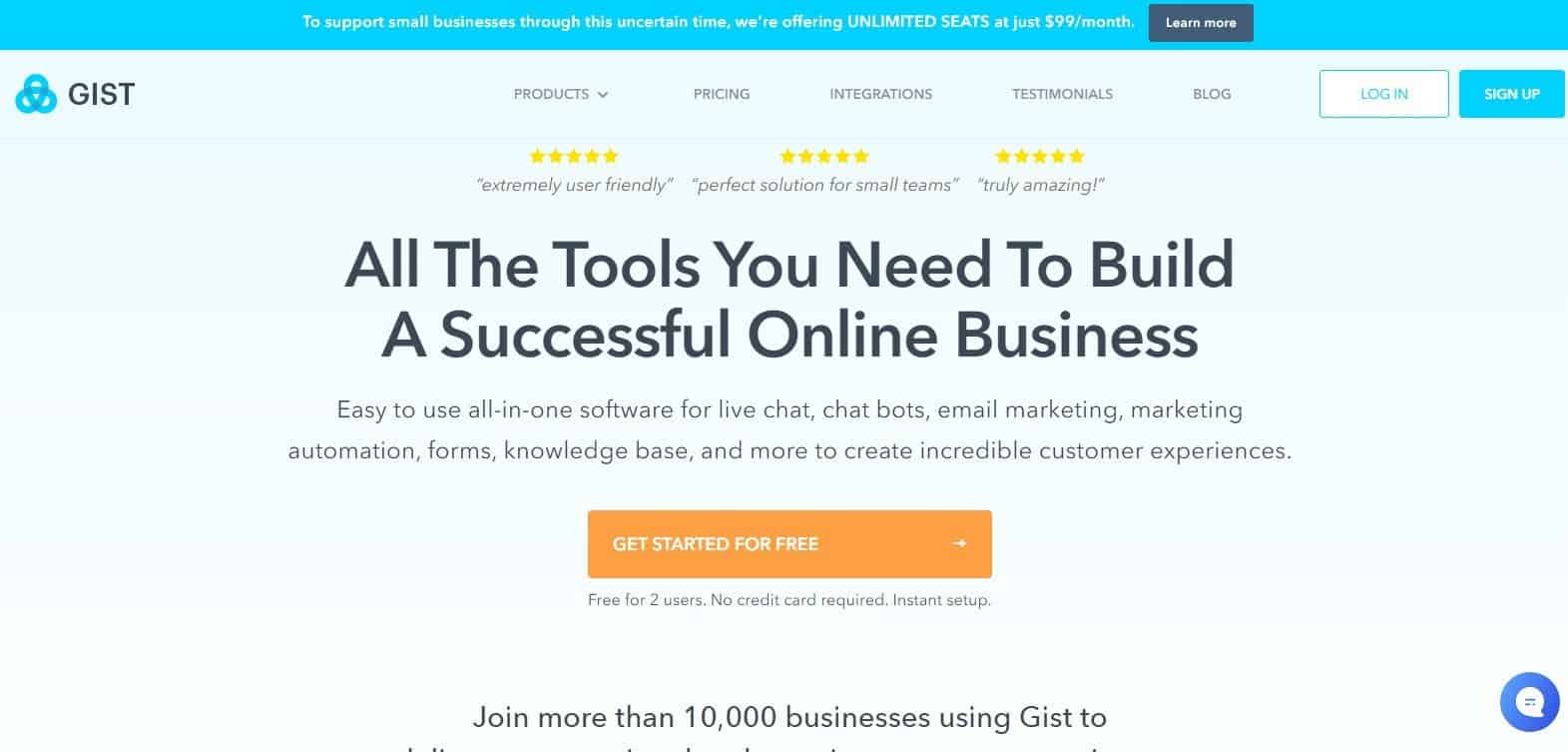 Gist is a suite of tools which business use to communicate through with their customers. Today there are around 200,000 customers of this software who will guarantee a good user experience. Its features include automation and workflow, email alerts, meetings- allowing visitors to arrange meetings with users, the email editor is really easy to use. Some of its negative sides are the inability to create to-dos, bad integration with e-commerce sites.
ActiveCampaign

ActiveCampaign is mostly known for its extraordinary automation ability. A variety of email types are possible to send with this software, including simple marketing campaigns, A/B testing, and SMS too. Speaking of its good sides, this software is not the cheapest one on the market. With its four plans, with the cheapest being 15$ and the most expensive one at $279, you should consider investing in such a thing before paying for it. Many of its reviews include the con of it not being user-friendly or too complicated to use. So if you are looking for a simple, low maintenance software, this might not be for you.
Conclusion
With this software, we finished our today's article. We hope you found the information that you have been looking for.
You know your content the best, and you should look for a tool that flatters your content the best. If you are looking for a user-friendly tool that will give you the most features for the money that you are paying for, we have to recommend SendFox.
Tell us if you found this article helpful in your search for a good email marketing tool.