Nowadays, we practically have endless options when it comes to different design and editing software, regardless of whether you're a hobbyist, a marketeer, or a serious businessman. With that comes a problem in terms of deciding which one to choose.
However, if you're here, you probably have a pretty clear picture of what your goal is. Canva counts millions of happy users, both teams and individuals. Still, this doesn't have to make you one of them!
All your content could make perfect sense, but if the human eye sees even one image that's either poor in quality, out of place, resolution, or else, the possibility that readers will take you seriously is little to none. In the end, images are naturally what we are drawn to first.
Canva is a solid option, but it's quite possible it didn't suffice with features, or you might find it's somewhat overestimated with its premium prices. No matter your reason, it's great that you're looking for other options since design plays a crucial part in marketing – and we're here to help you pick.
Pixteller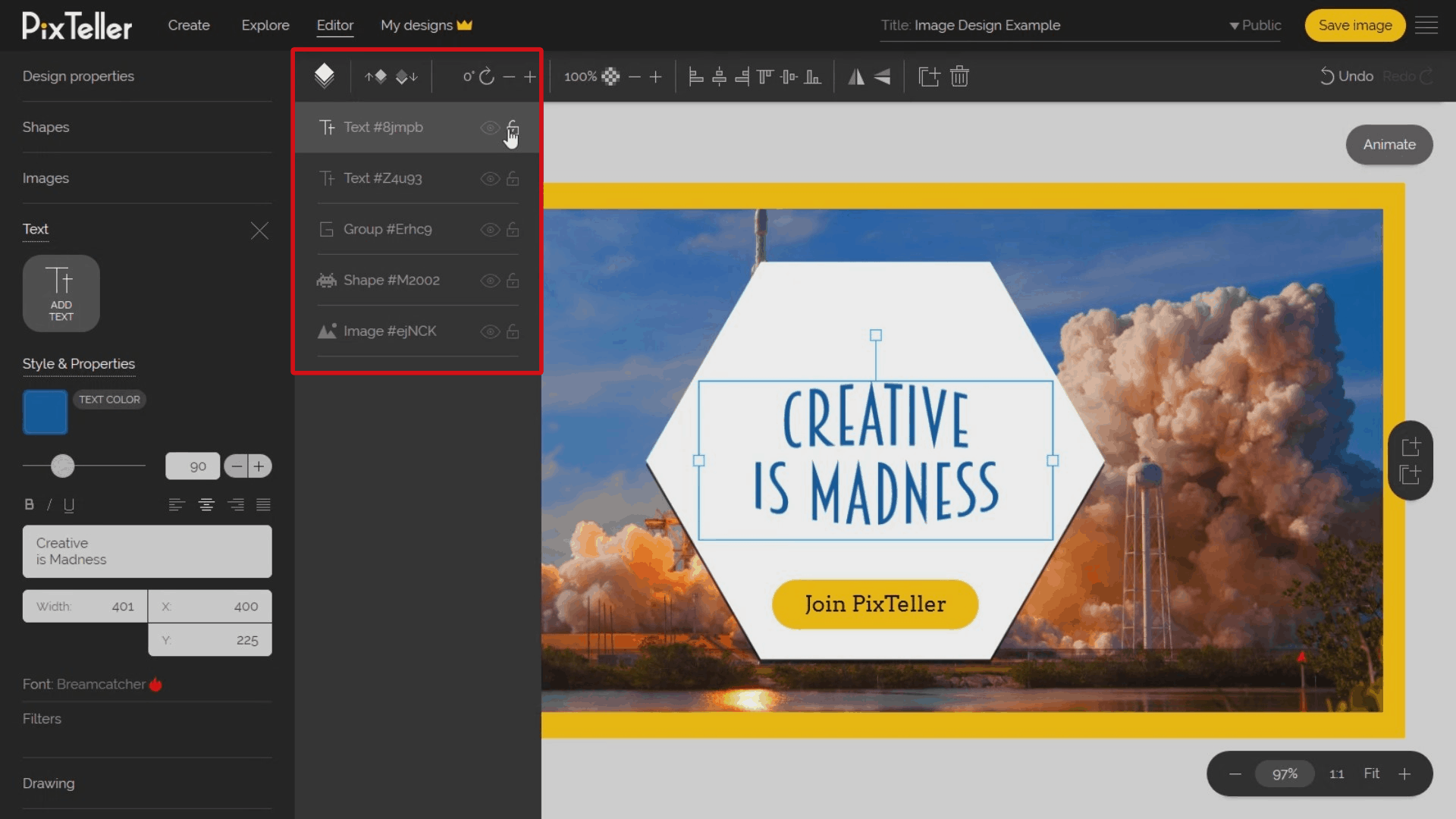 Pixteller undoubtedly makes the number one on this shortlist and is one of the favorites among digital marketers and social media managers in need of high-quality images and videos.
In case you're not creating graphics from your own material, Pixteller is bound to have something up its sleeve. With its vast library of 1,500,000 photos, illustrations, and 100,000 shapes, your content is in good hands. Pixteller's browser-based platform allows you to create all the material you need and easily edit photos or posts in one place.
Applying effects to your photos takes just a few clicks before you're sitting in front of a very professional image – created by you.
Another cool feature that this software has is making image backgrounds transparent. Remember how we all used to DIY crop backgrounds when we thought we had no other option? No more! With this tool, creating graphics is much easier, and the results are simple and clean.
In case you're designing something high in detail, you get the option to lock layers to make sure every bit of your masterpiece is created with ease. Plus, you can choose the perfect format and download type depending on the platform you're designing for.
Your edited images are consistently being stored in the cloud, ensuring easy access and organization.
PixTeller can be all yours if you make a one-time purchase of $49, and with a 60-day money-back guarantee, you have nothing to lose even in the odd case it doesn't turn out to be your cup of tea.
Crello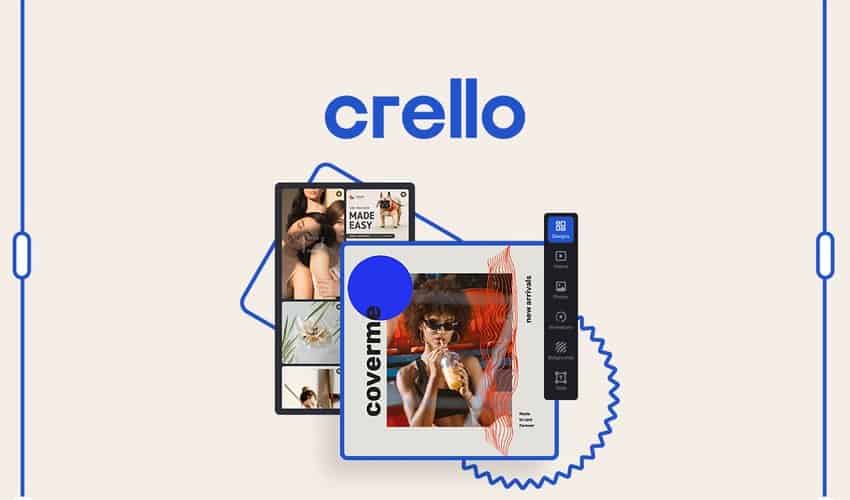 User-friendliness might be the most significant advantage of this program. In case you lack inspiration, it comes with a variety of built-in templates, images, and videos. With its simple, easy to learn interface and many useful features, Crello is applicable to both serious business owners and hobbyists.
All possible effects are plain simple to use – only a single click separates you from the perfect crop, resize, or contrast.
Moreover, even as a beginner, it is possible to create top-notch professional content. The animation is another handy feature since static images or graphics don't always do the job.
With an annual cost of $67 and a 60-day money-back guarantee, Crello definitely marks one of the top spots in its category.
PicMonkey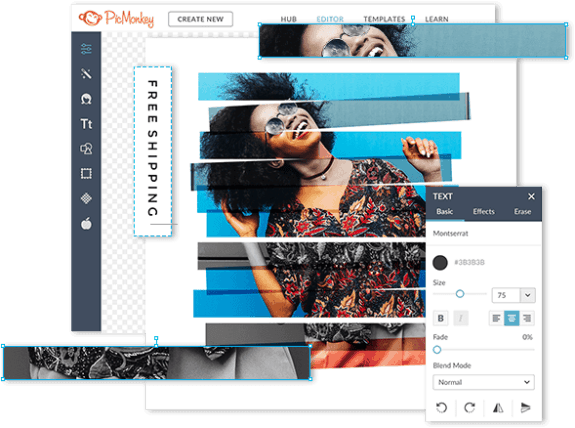 PicMonkey comes with tens of photo filters, over 4000 of textures and graphics, and hundreds of fonts to choose from, making it one of the top alternatives to Canva.
All usual editing effects are available to you – filters, layers, overlays, and more with over 2400 templates to make you design logos, flyers, business cards, or else much more straightforward.
This relatively easy-to-use editing tool includes a rather professional touch up with color amendment, wrinkle removal, teeth whitening, and others.
PicMonkey is also great for team projects; just add members of your team in the dashboard. The cloud storage feature has your photos and designs stored safely forever.
This software is perfect for those whose editing needs are somehow limited since it's more basic in comparison to Canva and rather pricy. Nevertheless, it's still a decent alternative with a starting plan of $7.99 per month.
Stencil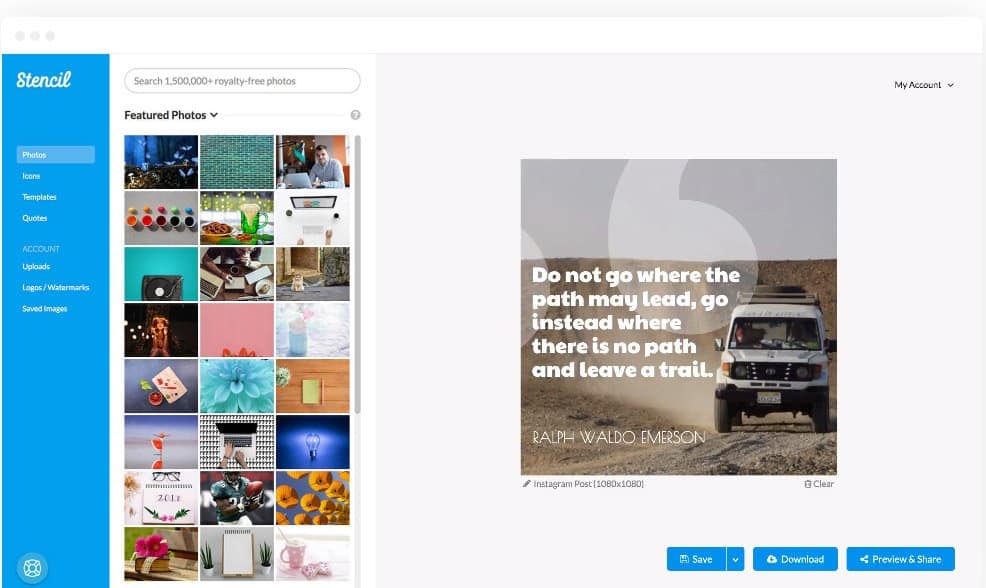 This one is rather specific as it's practically made for social media only. Being designed for marketers, bloggers, and businesses, Stencil makes it amazing for what it's intended but is rather limited in most design features. If images are the only thing you plan to edit and design, keep reading.
With over 2000 free images, tens of templates, and 86k background images combined with its massive library of graphics, icons, fonts, and quotes, its quite the dream for social media marketers – along with the fact that you can schedule posting via this platform.
However, Stencil is not useless when it comes to graphic design. You can still upload your own content for some tweaks.
Stencil offers a free limited plan, and the pro plan is 15$ per month. It is still rather expensive compared to Canva considering some of the drawbacks like the lack of team collaboration option, but if you're not a marketer solely, you probably won't opt for this one.
BeFunky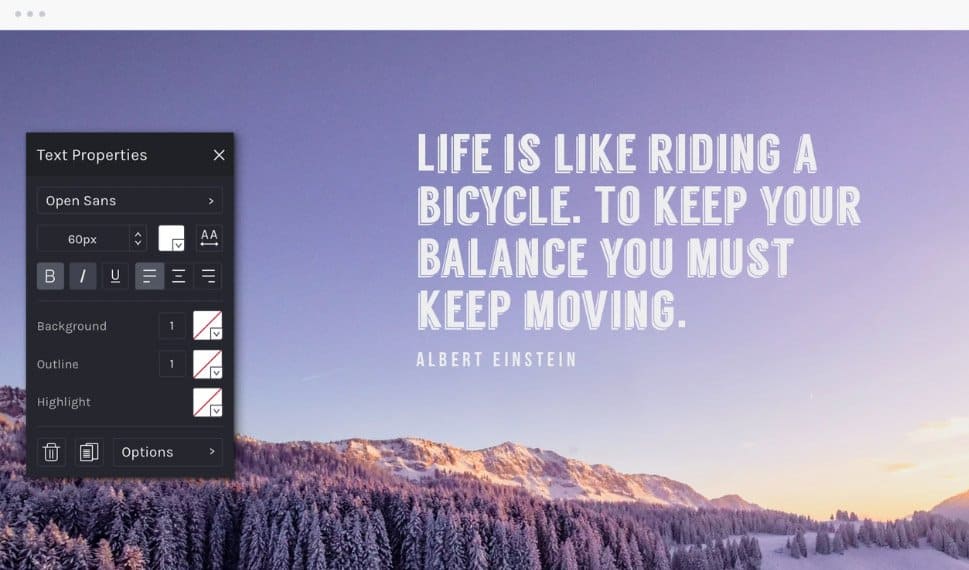 BeFunky includes various features that Canva does as well, and it is why it's one of the best alternatives, especially since it's free unless you decide you need the premium plan.
Its user-friendly, easy to learn interface with the advanced photo editor and categorized templates is bound to let you create whatever you've set your mind to.
On the minus side, its black background is not always a sight for sore eyes, and with using Flash, it can be slower than most tools.
BeFunky is also not intended for team collaboration and doesn't have a practically endless library of templates. However, still one of the best alternatives you'll find with various stock images, photos, vectors, and more.
Conclusion
It's all really up to you and where you're going with your design. Is it creating graphics and stunning illustrations or mostly just editing photos professionally? Or maybe if you're looking for a team platform specifically.
Nevertheless, the advice would be to start with the software you can back away from easily, like PixTeller or Crello, from the top of our list. The champions of our list both come with a 60-day money-back guarantee, which allows you to get more than acquainted with them during those two months, and in case there's no spark, you can always break up, free of charge.