You already know how essential social media is for raising the popularity of your brand, generating more leads, and eventually converting more customers to your webspace. Because a large population is on social media, your brand must be online as well if you want your product, service, or purpose to reach the broadest possible audience.
For this article, we researched and picked our top 10+ best social media tools that you can use to save time, boost conversion, and build your brand.
Canva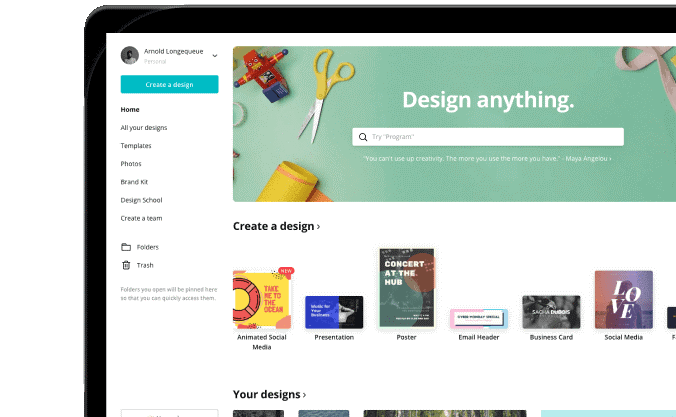 Canva is a simple, user-friendly graphic design service that allows you to make creative, on-brand visuals for your business's social media pages. If creating social images from scratch seems overwhelming, try one of the website's hundreds of templates, including anything from Facebook banners to Instagram stories.
Canva is the widely popular platform that so many marketers use to create great-looking social media photos rapidly. You may make your images appear professional by using ready-made templates, icons, and drawings instead of doing most of the real design work.
It also offers you plenty of ways to edit your posts and put animations to make your posts more interesting.
Animoto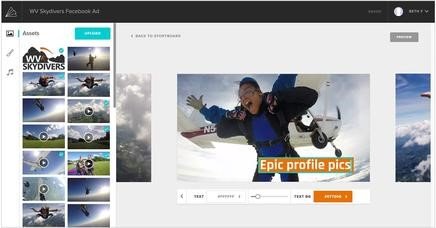 Animoto is a social networking platform that allows users to create movies quickly and simply. With their unique video templates, they make dragging and dropping a breeze.
You may also use stock pictures and music from a music library to enhance your content. You may utilize a pre-built storyboard template chosen by Animoto or HubSpot while creating films; in that way, you can save much more time.
You may also create a unique video from the ground up. When you're finished, just drag and drop the video into your HubSpot file management and control it from there. You do not need any video expertise or video editing background, and you may make as many videos as you want for free. A $15 professional package and a $39 team plan are available from Animoto.
EngageBay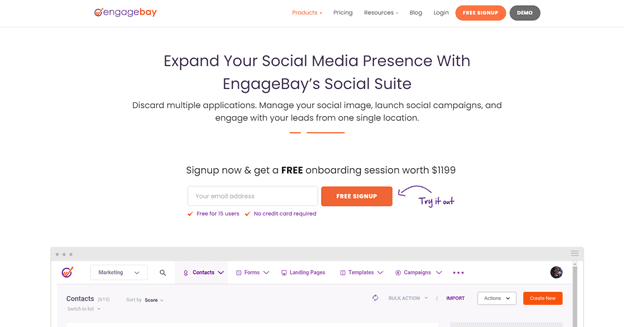 Need an all-in-one marketing, sales, and customer support software with free integrated CRM? Try EngageBay! This software solution combines several tools that revolve around customer journey into a single, comprehensive package.
Social media management is, of course, included, and EngageBay's 'Social Suite' helps you manage your Facebook, Instagram, Twitter, and LinkedIn accounts from a single window. It enables you to interact with your audience, answer their queries, resolve issues, launch promotions, keep them engaged. In other words, it's your means to build your presence.
When it comes to Streams, EngageBay lets you add and manage them. This way, you can track your Twitter mentions and retweets, Facebook posts and tags, and Instagram posts.
The Scheduler feature allows for timing your posts and tweets smartly and with ease across various platforms for maximized reach. You can even automate your customer acquisition process by capturing leads and adding them directly to your CRM database.
Through a process called social listening, you can also see what your audience is searching for. This and the other features together help you stay on top of your social presence.
Buffer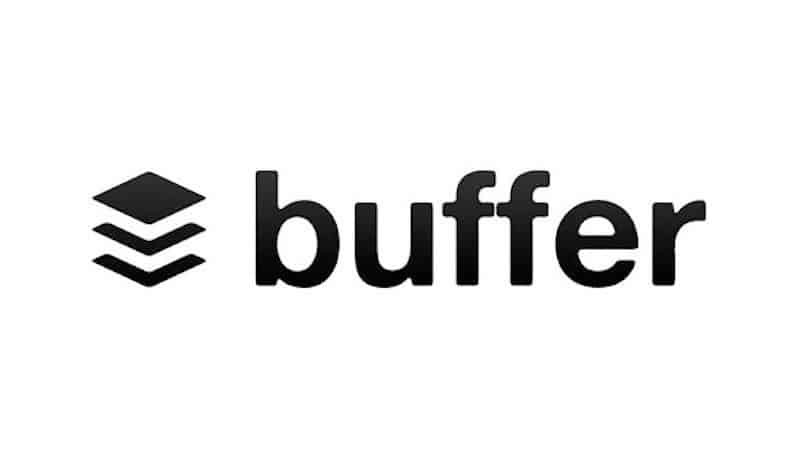 Buffer is a social media platform that allows you to schedule and upload material automatically. From a single dashboard, you can plan and upload content to all of your social network profiles. This saves you so much time and makes things organized, so you do not have to worry if you have skipped posting on one of your social media platforms.
You can organize your social media postings ahead of time by creating a content calendar. Then, at the specified days and times, Buffer will publish each post automatically. This means you won't have to manually publish each article, which will save you a lot of time and work.
SEMrush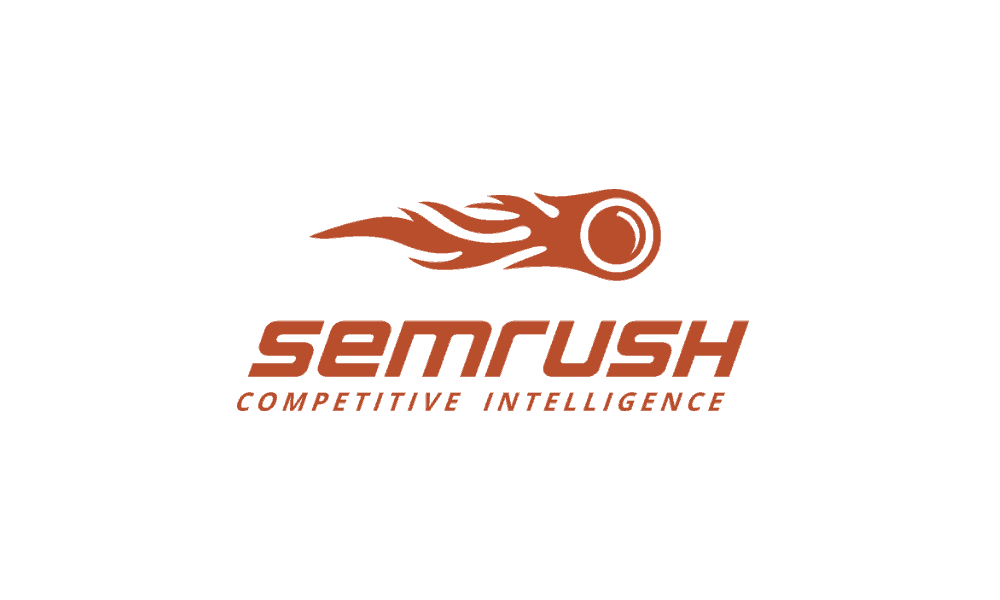 SEMrush is a social media platform that specializes in SEO and competition analysis. This tool will assist you in determining which keywords to use in your content in order to boost your search engine rankings and social presence on the internet. The tool may also assist you in developing a content marketing plan and optimizing your website.
BuzzSumo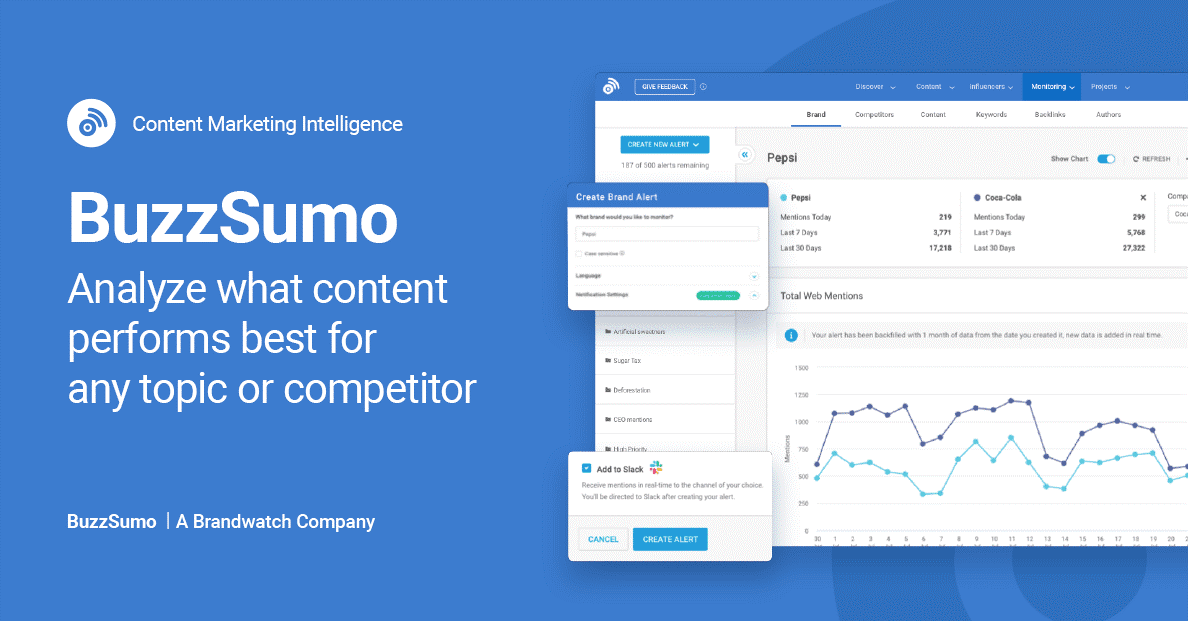 As we know, if you want to have a successful brand, marketing is one of the key elements, so it is important that we do a lot of research. If you want to achieve success and leave your competitors behind yourself, you want first to work out what they're doing and whether or not what you're doing is functioning well and improving your brand. BuzzSumo may be a research tool that shows how well your content is performing and who is sharing it.
BuzzSumo has genuinely made a reputation for itself in the marketing world. It is a fantastic tool for identifying what people are talking about on websites, blogs, and social media so that you can hop on popular subjects and generate your own buzz by creating content around these trendy themes. In that way, you will have better content for your customers and get closer to them.
Sprout Social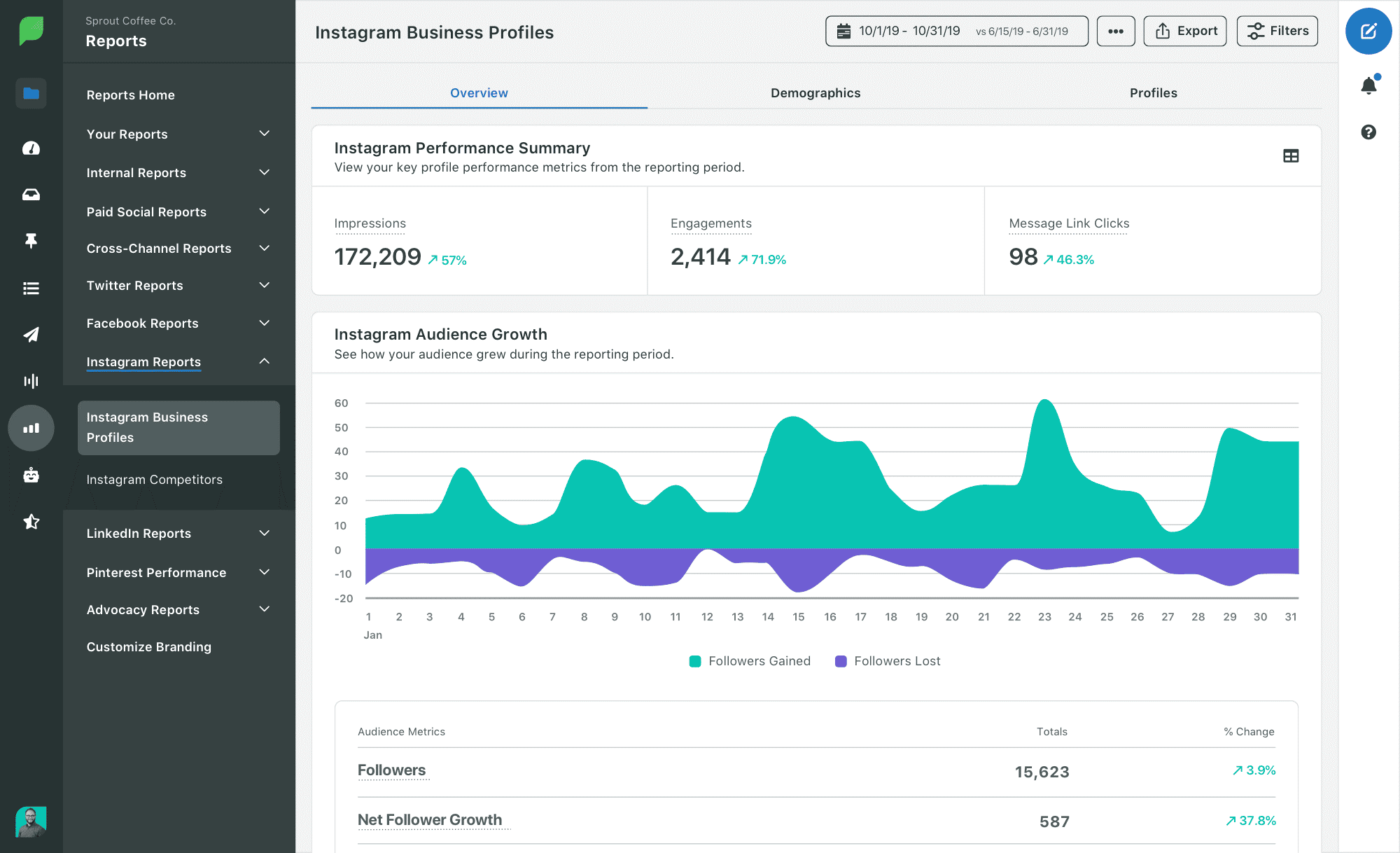 Sprout Social is another truly great and helpful tool that you can utilize. It is a management and optimization tool for companies of all sizes. Listening, posting, interaction, and analytics are some of the most useful aspects of this platform. Streamlined messaging, detailed reporting, publishing facilities, and smart search are some of its most notable features.
This tool can help you locate online conversations about your business and join them to interact with your target audience as well as get closer to them. Furthermore, you can manage these discussions and keep track of your responses straight from the Sprout Social platform. Sprout Social provides a free 30-day trial and monthly subscriptions ranging from $99 to $249.
Unfold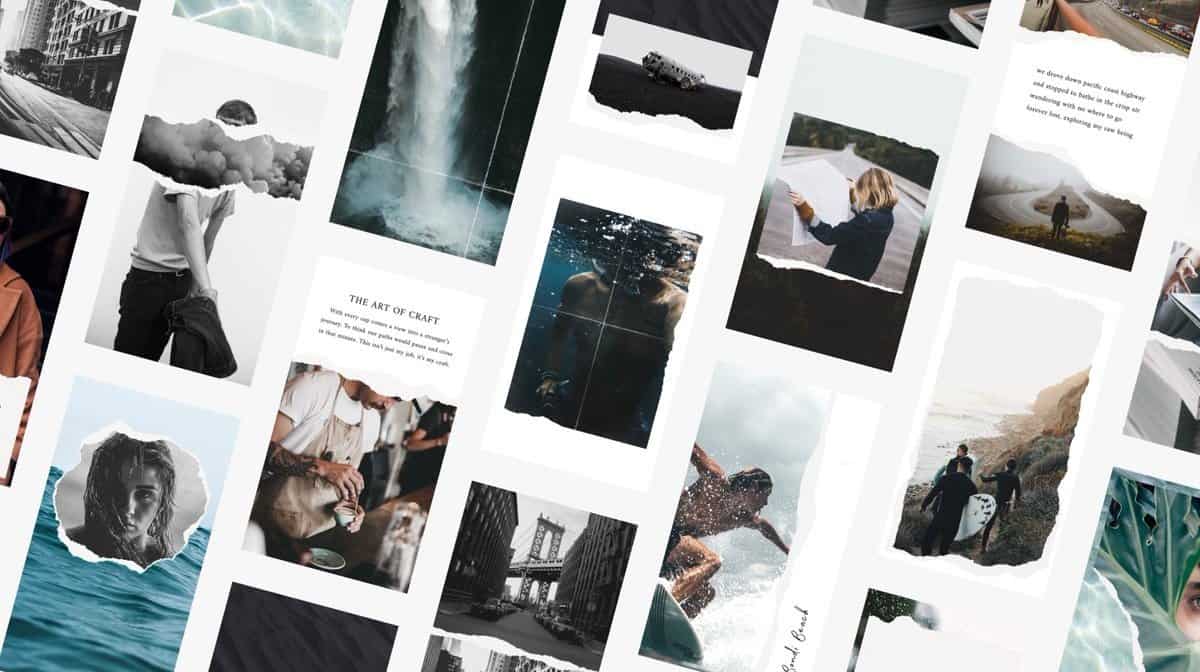 Unfold is an iOS and Android application that lets you build beautiful templates for Instagram stories. It is probably one of the most popular applications for creating Instagram stories. The main concept of Unfold is to bring your creative ideas to reality. There are many ways where you can create unique, professional, and outstanding posts for your stories.
It's a great application for lifestyle companies that want to make attractive collages to keep their social media profiles consistent and get the most interaction from their fans.
Feedly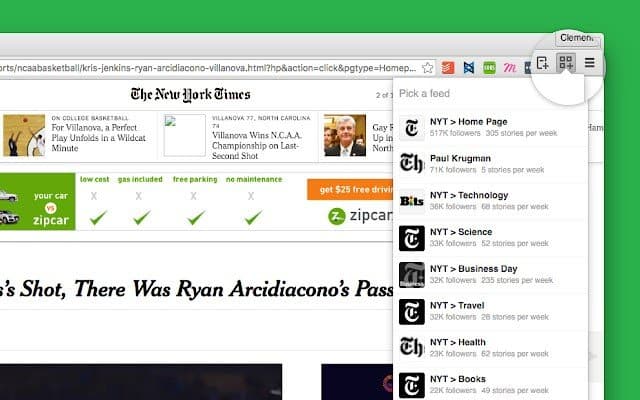 Feedly is useful for a variety of purposes. You could visit multiple websites if you deal with influencers and wish to follow their blogs, or if you need to stay up with industry news, or for any other reason. You may instead add all of those RSS feeds to Feedly and see them there. This is a tremendous time-saving.
Feedly is also a fantastic place to come up with new content ideas. You may combine many blogs, writers, and publishers whose content you enjoy into a single feed and view them all at once. It even integrates with Buffer Publish, allowing you to schedule your material to go out directly from the Feedly interface.
Tailwind

This application is focused on the visual social media networks Pinterest and Instagram, and it offers complete social media administration for both. This may be used to upload photos and posts in bulk and schedule them for publication at specific times.
You may utilize its hashtag finder tool to identify the best hashtags to use, proposing hashtags based on your previous hashtag usage.
Mention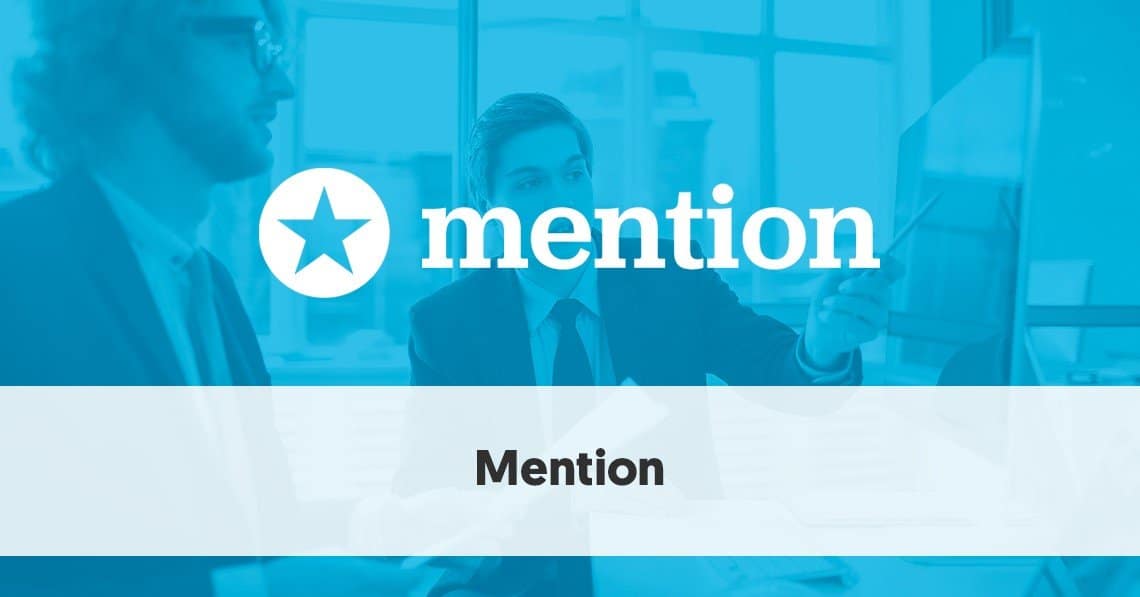 Mention is a social listening tool that is highly thorough. This tool will help you monitor your brand in real-time.
Staying on top of the discussion is simple: from inside the platform, you can reply to social media comments and mentions, and you can use Mention to discover relevant influencers for influencer marketing campaigns which can help your branding and expansion on a large scale.
Conclusion
There are a plethora of useful tools available in the market, with new ones appearing almost every day. The idea is to choose tools that can benefit and improve your marketing efforts as well as devote time to learning about them.