Do you want to outsource your SEO marketing?
We all know how important SEO is for business success in the modern age. So, you definitely want to invest in an agency that can give you top-notch service.
Straight North
Ignite Visibility
Delante
CEEK
SEO Discovery
Panem Agency
Manta
Top SEO Agencies Ranked Globally – Overview
Let's learn more about each of these top SEO agencies ranked globally.
Straight North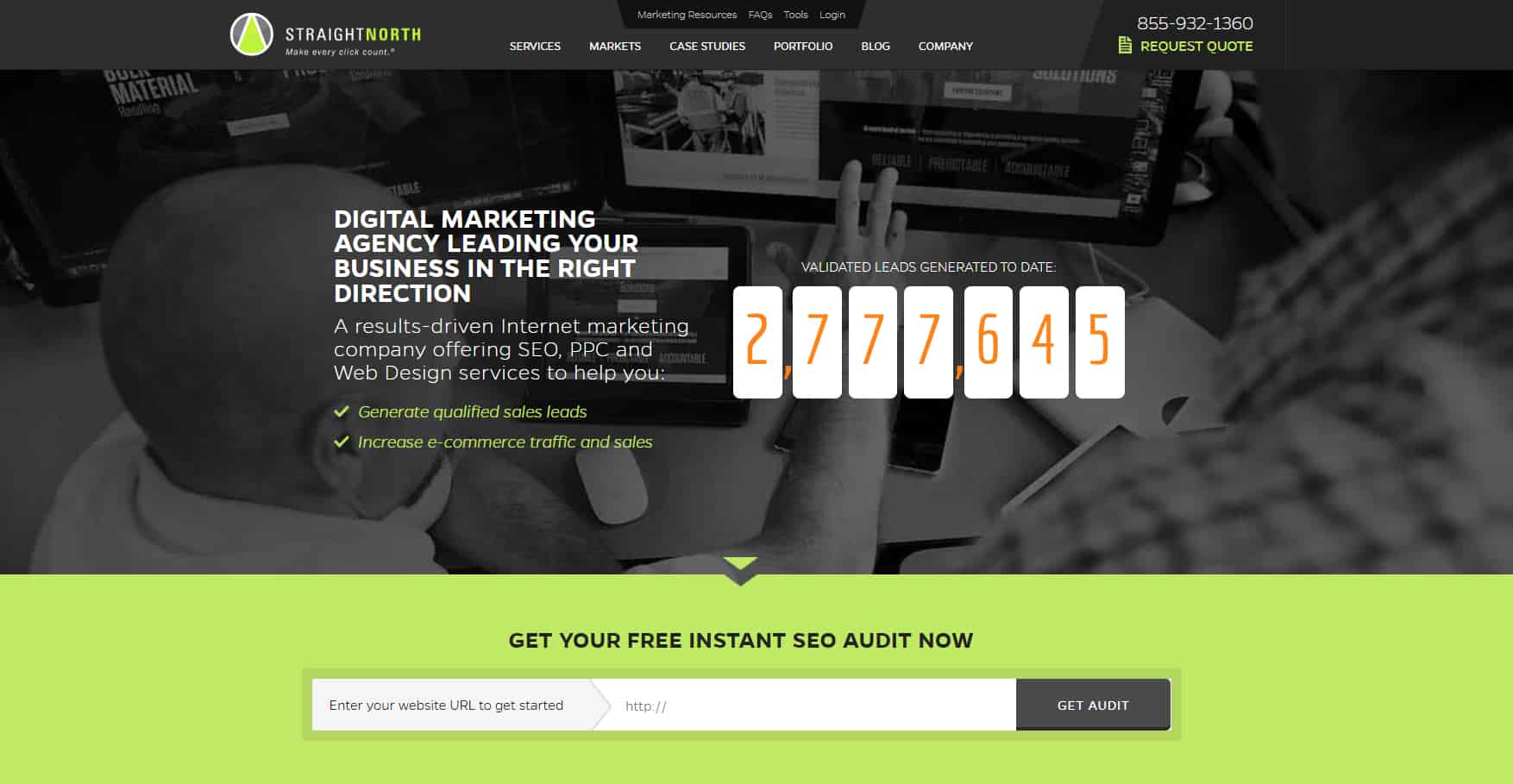 This is one of the top SEO agencies ranked globally. Straight North was founded in 1997 and has since grown to become one of the largest digital marketing agencies in the USA.
The agency offers SEO, PPC, SMM, and web development services.
The agency prides itself on 50,000+ generated leads since 2012 and a 58% increase in SEO traffic year over year.
Location: USA – Offices in Chicago, Austin, Baltimore, Charlotte, Denver, Los Angeles, New York, and Washington, DC.
Average Hourly Rate: $100 – $149 / hr
Ignite Visibility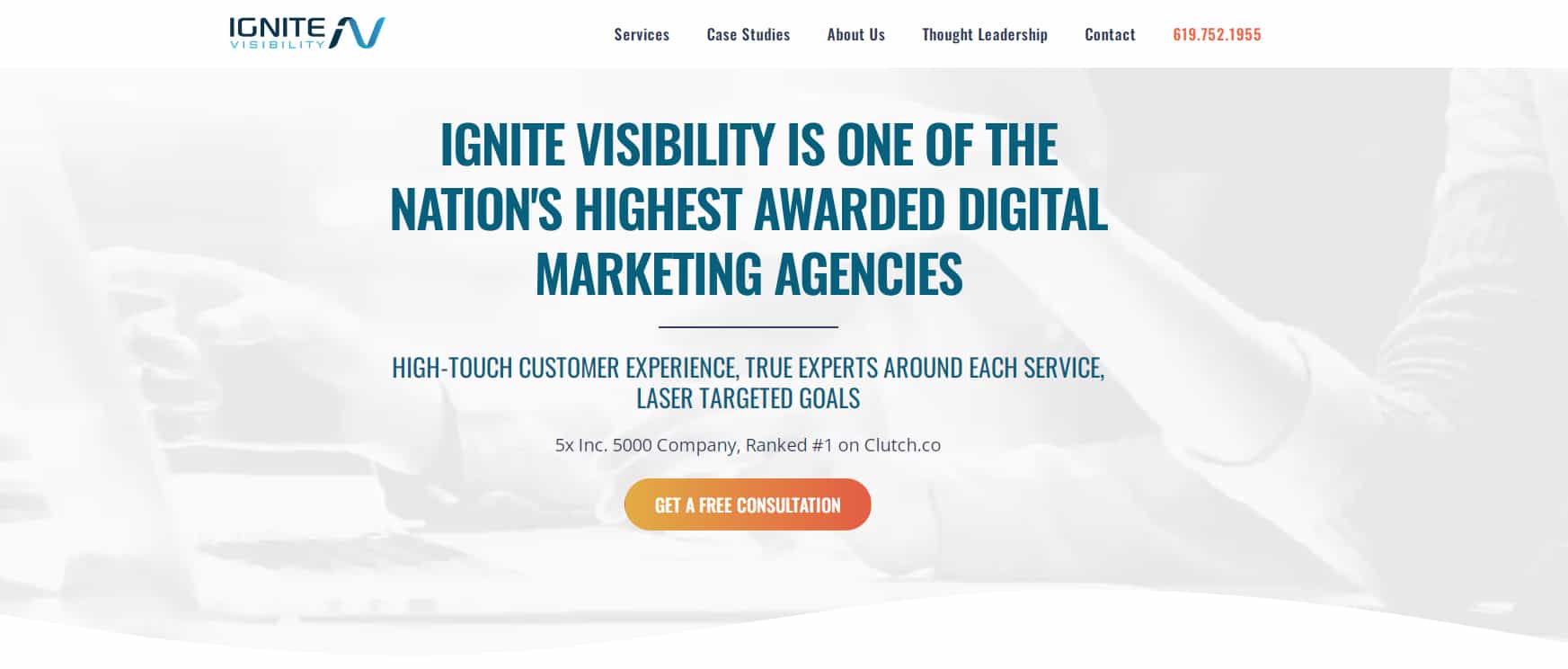 Ignite Visibility is one of the leaders in the industry. The agency was listed on the list of Fortune 5,000 companies four times.Additionally, the agency has other awards like TOP SEO agency 2022, Best of Marketing & Advertising 2021, and more.
Except for SEO, Ignite Visibility offers services like PPC, email marketing, website design & development, and more. With more than 150 clients, the agency prides itself on best-in-class results.
Some of the notable brands they worked with include Tony Robbins, The Knot World Wide, National Funding, and 5 Hour Energy.
Location: San Diego, CA, USA
Average Hourly Rate: $100 – $149 / hr
Delante

Delante is European-based SEO and PPC marketing agency that claims to be a 'data-driven SEO powerhouse'. This is also an award-winning company. Some of the awards received by Delante include Global Agency Award 2022 and International Performance Marketing Award.
They work with various brands worldwide, and some of their clients include Best Western, Notino, and Paul Rich. This top SEO agency ranked globally specializes in long-tail SEO that works flawlessly across multiple niches.
Location: Krakow, Poland
Average Hourly Rate: $50 – $99 / hr
CEEK

CEEK is a marketing agency focusing on SEO, social media management, digital marketing consultancy, and paid advertising. This TOP SEO agency operates in multiple countries, with its headquarters in London. CEEK specializes in hospitality, luxury, and eCommerce, focusing on small businesses.
The agency is known for its minimalist approach, where they make a direct impact and deliver strategies that make immediate results. The agency's clients include brands like Lavazza, Raddison, Disney, and Tinder, for example.
Location: UK
Average Hourly Rate: $150 – $199 / hr
SEO Discovery

Except for SEO, this agency offers web and app development services, paid advertising, social media management, and influencer marketing. The agency established itself as one of the leading agencies in SEO. They can easily compete with any other competitor thanks to talented employees.
The agency is a member of the Forbes  Agency Council and uses this opportunity to polish the service and learn new technologies. SEO Discovery has 15+ years of experience and has worked on more than 18,500 various projects. The main focus of their work is small businesses and rising entrepreneurs.
Location: Mohali, Punjab region, India (headquarters), with branches in Australia, USA, Canada, UK, and New Zealand.
Average Hourly Rate: < $25 / hr
Panem Agency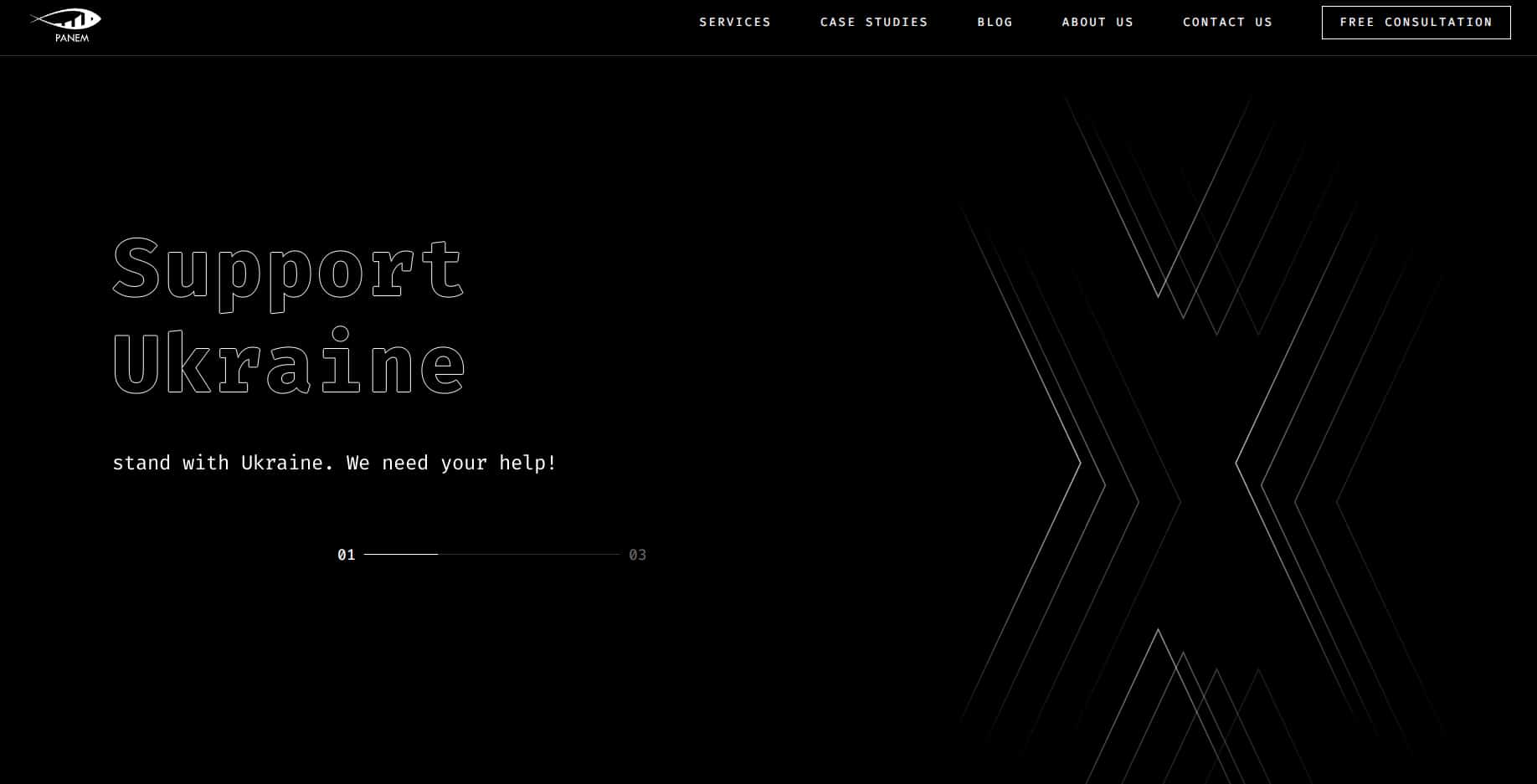 Panem Agency is a full-service marketing agency that offers services like SEO, web analytics, PPC, or targeted advertising. The agency has seven years of experience in various niches like web and mobile development, retail, and SaaS.
They offer extra services like content strategy, competition analysis, reputation management, and content check.
Location: L'viv, Ukraine
Average hourly rate: $25 – $49 / hr
Manta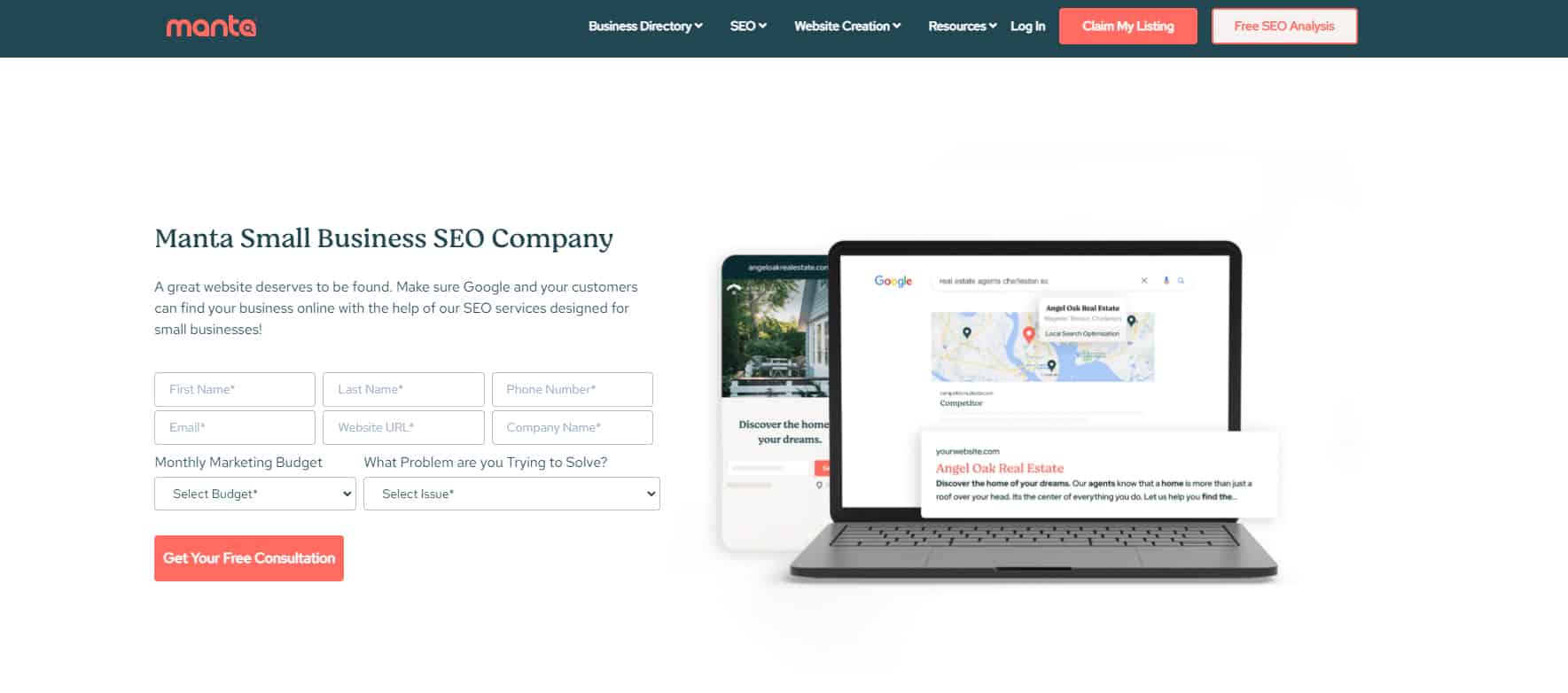 Manta is one of the marketing agencies helping small businesses in their marketing growth. "Our mission is to empower small businesses to achieve their full potential and reach new customers," as said by the Manta team itself.
This top SEO agency has over 20 years of experience and has helped more than 6 million businesses grow online. We found information on their website that every 5 minutes, Manta gets a website to rank in the top 10 results of Google. Additionally, 83% of their clients rank in the top 10 within six months.
Location: Lehi, UT
Average hourly rate: $50 – $99 / hr
Top SEO Agencies Ranked Globally – Final verdict.
No matter which agency you choose for your SEO marketing, ensure they offer the highest-quality service.
Of course, the amount of money you can spend on this plays a crucial part in the decision. But also, if you cannot offer to pay one of the top SEO agencies ranked globally, you can try smaller companies with a proven record of terrific results.
To find them, do some research or ask someone for a recommendation. There are a vast of available options.