One of the most important parts of coming soon pages is the design. The whole purpose of such a page is to present your site even before it's being ready for the public. So, to make the best out of it, you will want to have a beautifully designed coming soon page.
If you are using Coming Soon & Maintenance Mode PRO, you will already have more than fifty professionally designed themes to choose from.
But even if you select a theme, you will still want to customize a thing or two. Maybe you want to add your own logo or a custom background image/color.
How to upload a custom favicon?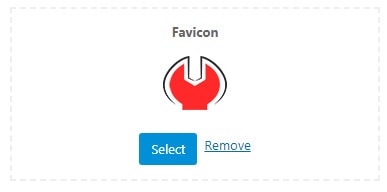 Favicons can help you identify your site in browsers and bookmarks more easily. The coming soon page will look much more professional if you upload a custom icon to it, so don't skip this step:
Go to Settings -> Maintenance Mode -> Design
Click "Select" button below the favicon element (the second one on the page)
Choose your icon from the Media Library or upload a new image
Save changes
Content Overlay
If enabled, applies a transparent background to the content section of the maintenance page. The overlay helps you put the focus on your content.
Background Image Filter
Filters are instantly applied to the background image above for the preview. This is a PRO feature which allows you to choose from 26 Instagram-like filters that can transform selected image instantly.
Content Width (in px)
Set maximum width of the content (in pixels) for the maintenance page. Provide only numeric value. Example: Entering 400 will set the width of the content to 400px. Defaults to 440px.
Background Color
Select background color for the page. If the background cover image is set, this option will be ignored.
Content Position
You can set the position of the content to:
Does not work if the width is set to maximum which is 1170px.
Content Alignment
You can set align the content to:
Documentation didn't help? Contact support!
Using the free version? Please head over to the forums. First look at older threads and if you don't find anything useful open a new thread. Support is community-powered so it can take some time to get an answer. You can also always contact us via the contact form found in the plugin, but if you need premium support this second - upgrade to PRO.